Steven Yeun
Mark Grayson / Invincible (voice)
Sandra Oh
Debbie Grayson (voice)
J.K. Simmons
Nolan Grayson / Omni-Man (voice)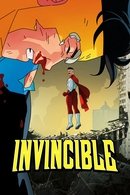 Season 1 2021 | 8 Episodes
Season 1 of Invincible premiered on Mar 26, 2021.
Cast..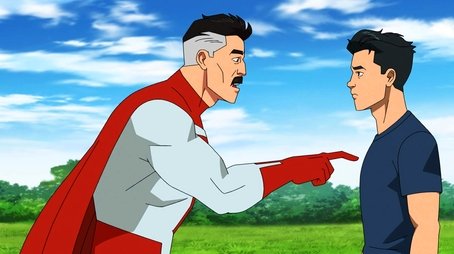 1 - IT'S ABOUT TIME 82021-03-26
When Mark Grayson finally inherits powers from his superhero father, it's a dream come true. But there's more to being a hero than just choosing a name and costume.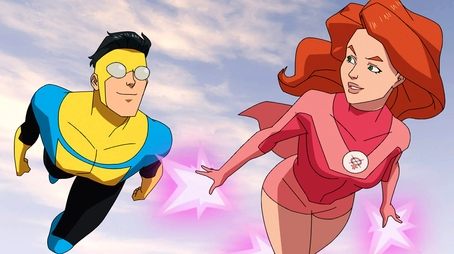 2 - HERE GOES NOTHING 7.52021-03-26
With his father out of action, Mark struggles to defend the city against an interdimensional invasion, joining forces with a team of teenage superheroes.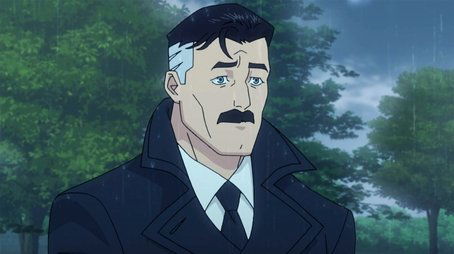 3 - WHO YOU CALLING UGLY? 92021-03-26
Mark has to cut a study date short to help save Mount Rushmore from a crazed scientist. Robot deals with Action - Comic as he assembles a new team of world-saving superheroes.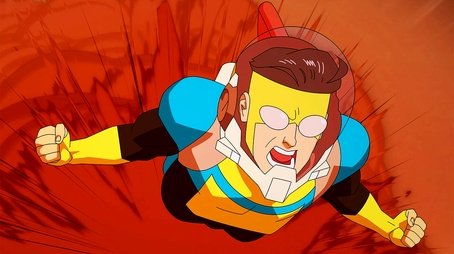 4 - NEIL ARMSTRONG, EAT YOUR HEART OUT 82021-04-02
It's two firsts for Mark: a first date and a first trip to another planet. At the same time, Nolan and Debbie revisit their own first vacation together.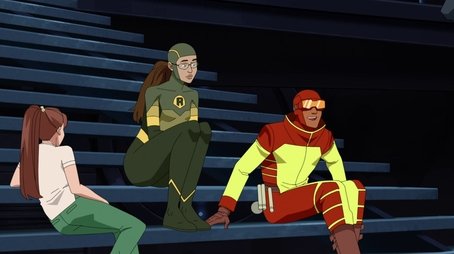 5 - THAT ACTUALLY HURT 102021-04-09
Feeling confident in his new abilities, Mark risks a team-up with a local villain to take down a crime lord, while simultaneously juggling school and a new relationship.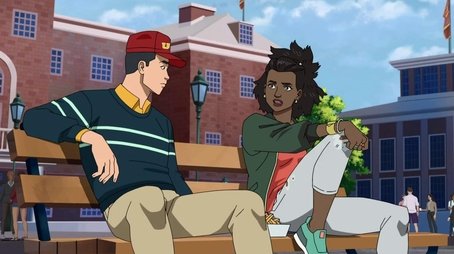 6 - YOU LOOK KINDA DEAD 02021-04-16
Mark joins William and Amber on a campus visit to Upstate University, hoping to discover a new future for himself. Debbie makes her own disturbing discovery.
7 - Episode 7 02021-04-23
8 - Episode 8 02021-04-30