Kaede Hondo
Elaina (voice)
Kana Hanazawa
Flan (voice)
Tomoyo Kurosawa
Saya (voice)
Miho Okasaki
Avilia (voice)
Konomi Kohara
Amnesia (voice)
Yoko Hikasa
Sheila (voice)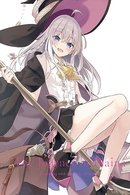 Season 1 2020 | 12 Episodes
Season 1 of Wandering Witch: The Journey of Elaina premiered on Oct 02, 2020.
Cast..
1 - Elaina, the Apprentice Witch 82020-10-02
Elaina works hard to pass the magic exams so she can become a witch and travel the world, like the witch from her favorite book. But before she can become a full-fledged witch, she needs to find a witch who will take her on as an apprentice.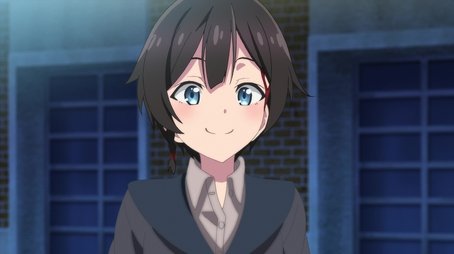 2 - The Land of Mages 7.52020-10-09
Elaina arrives at the Land of Mages hoping to be treated well because of her status as a witch, but her time in the country takes a new direction after she meets the novice, Saya.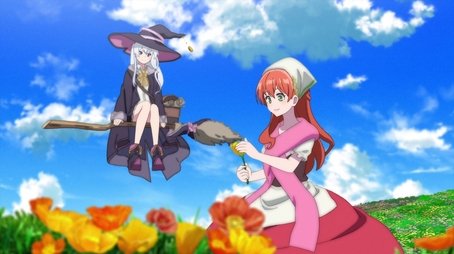 3 - The Girl as Pretty as a Flower / Bottled Happiness 82020-10-16
On the outskirts of one country, Elaina encounters a beautiful flower field with a dark secret. In a different country, she meets a boy gathering happiness in a bottle.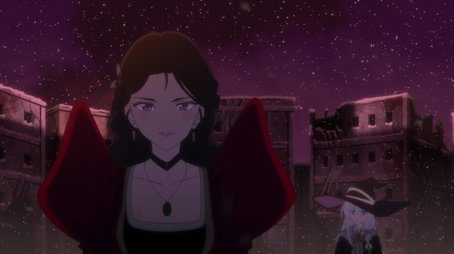 4 - The Princess Without Subjects 92020-10-23
Elaina enters a country in ruins with no choice but to look for a place to spend the night. The only building left standing is a castle with a princess living alone inside...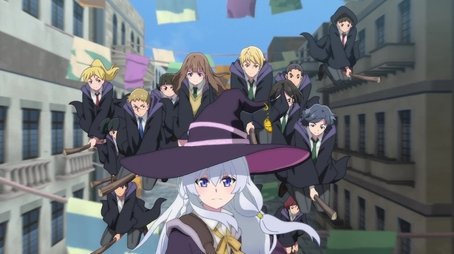 5 - Royal Celesteria 7.52020-10-30
Elaina visits Royal Celestria, where mages perform in the streets and do odd jobs. She finds a place called the Royal Magic Academy, but she isn't allowed to go in...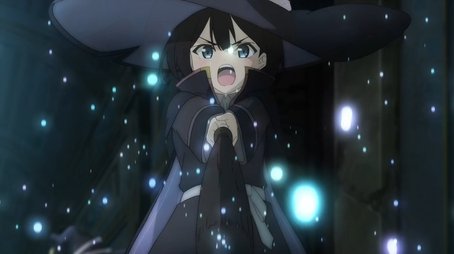 6 - The Land of Truth Tellers 8.52020-11-06
Elaina visits the Land of Truth Tellers and finds its citizens strangely quiet and not at all like the honest people she expected to see.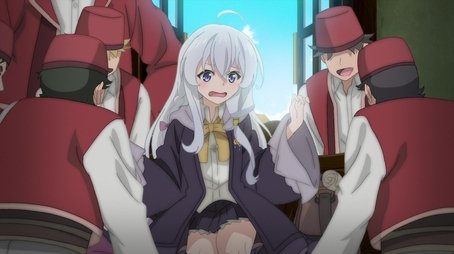 7 - The Wall Etched by Travelers / The Grape-Stomping Girl 7.52020-11-13
Elaina visits a country from The Adventures of Niké after Saya was sent there for a job, and then she has her first taste of alcohol in a village famous for its wine.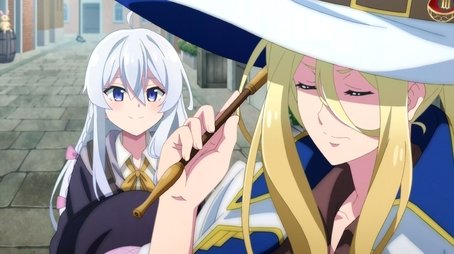 8 - The Ripper 8.52020-11-20
Elaina arrives in a town full of dolls and overhears a witch named Sheila investigating a series of attacks by a criminal known as the Ripper.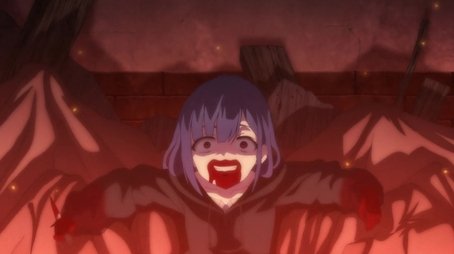 9 - A Deep Sorrow from the Past 92020-11-27
In the Clock Village of Rostolf, Elaina, finding herself short on money, takes on a job to help another witch change a tragic past.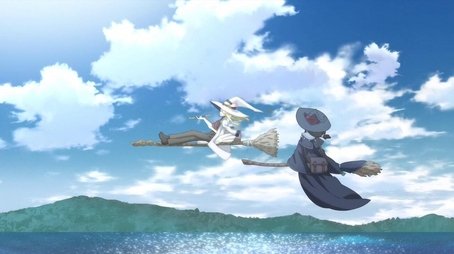 10 - The Two Teachers 92020-12-04
Fran and Sheila look back at how their first adventure and how their relationship has changed since they first met.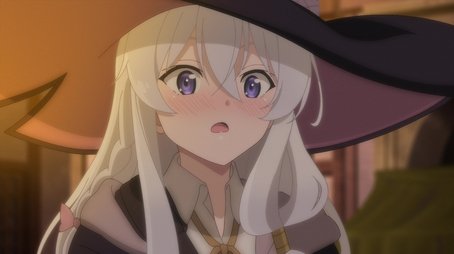 11 - The Two Apprentices 92020-12-11
Elaina's path crosses Saya's again when she visits another country from The Adventures of Niké and Saya is there on a job for the United Magic Association.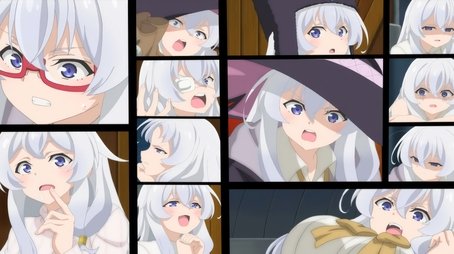 12 - The Everyday Tale of Every Ashen Witch 82020-12-18
Elaina enters a mysterious country that claims to grant wishes and encounters many different versions of herself.