Season 1 2019 | 8 Episodes
Season 1 of Ondt i Røven premiered on Feb 04, 2019.
Cast..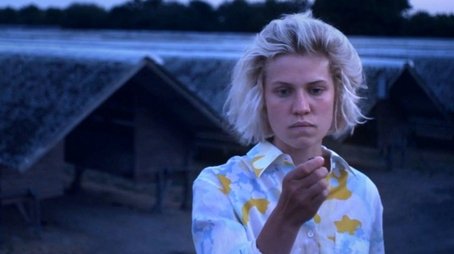 1 - "Where are you really from?" 02019-02-04
20 year old Tessa takes the big step and moves from a mink farm in the countryside to a queer-collective in Copenhagen. While she's received in open arms by her childhood friends Andrea, she's quickly challenged by her new roomies. What's wrong with fur, and you're not allowed to ask people where they're from?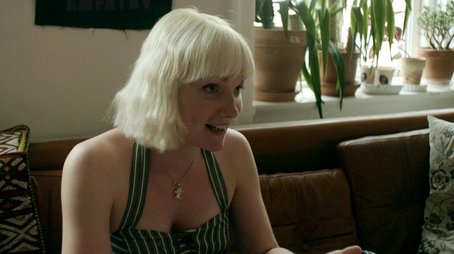 2 - "You're really beautiful!" 02019-02-04
Tessa and Jackie are home alone before the night's party in the collective. Tessa curiously asks about Jackie's gender identity and gets a surprising and transgressive answer.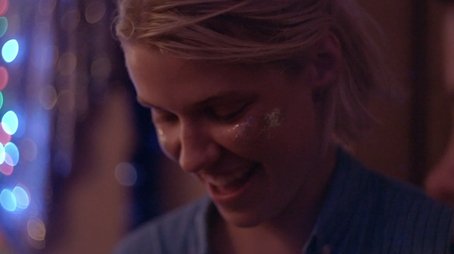 3 - Dancing on My Own 02019-02-05
An overwhelmed Tessa makes an exciting acquaintance at her first party at the collective.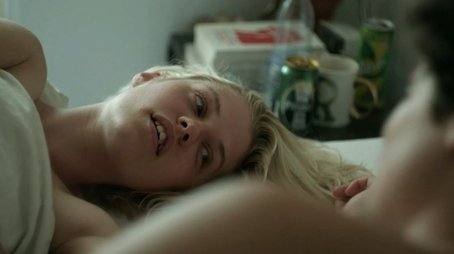 4 - Sauna club 02019-02-06
The next day Tessa wakes up with her new roomie Ronja, who invites Tessa to a bath house. Whilst being overwhelmed by Ronja's friends' unabashedness and naked bodies she meets Loui from the night before.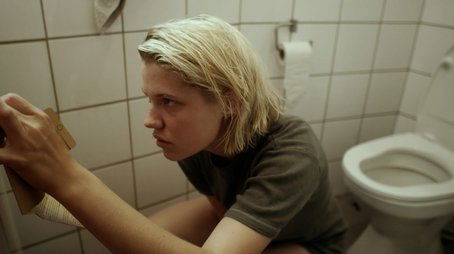 5 - It's stuck 02019-02-07
Tessa's newly purchased menstrual cup is stuck. She realizes that she needs help to get it out, but Nevan is the only one who's home. And what does he know about it?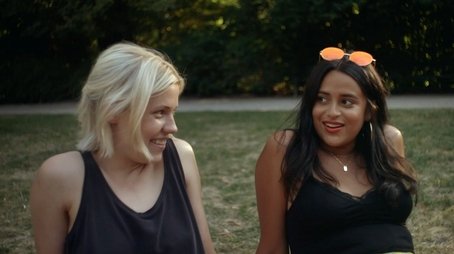 6 - For queers - by queers 02019-02-07
Expectantly Tessa and Andrea go to a poetry reading event at the park, but do they even realize what the event entails, or are they in the wrong place?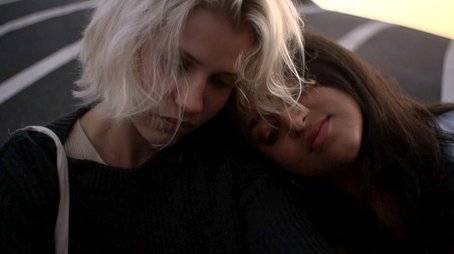 7 - "How do you fuck?" 02019-02-08
Tessa is visited by old girl friends from back home. Colorful drinks fly through the air and the ask about her new homo-life. Tessa suddenly feels distanced from her old life, yet not completely comfortable in her new, and subsequently seeks reassurance from her friend Andrea.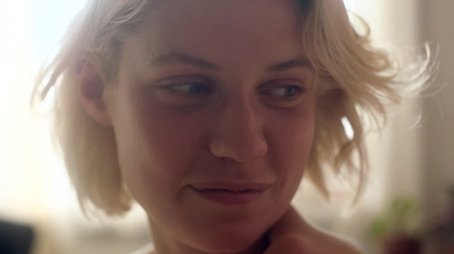 8 - Noobqueer 02019-02-09
Tessa and Loui finally hook up, and Loui confesses to being in an open relationship. Tessa doesn't know what that entails, but the two become closer, as they spent the morning together in bed.