Elizabeth Olsen
Wanda Maximoff / The Scarlet Witch
Paul Bettany
Vision / The Vision
Kathryn Hahn
Agatha Harkness / Agnes
Teyonah Parris
Monica Rambeau / Geraldine
Kat Dennings
Darcy Lewis / The Escape Artist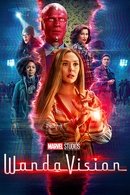 Season 1 2021 | 9 Episodes
Season 1 of WandaVision premiered on Jan 15, 2021.
Cast..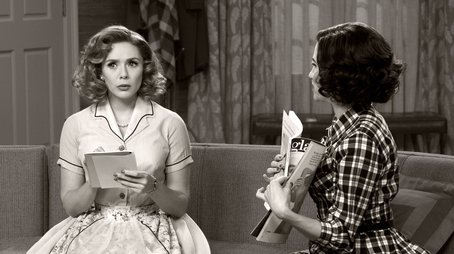 1 - Filmed Before a Live Studio Audience 7.52021-01-15
Wanda and Vision struggle to conceal their powers during dinner with Vision's boss and his wife.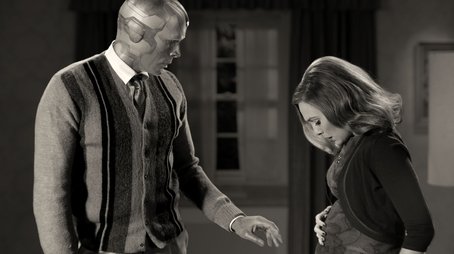 2 - Don't Touch That Dial 7.72021-01-15
In an effort to fit in, Wanda and Vision perform a magic act in their community talent show.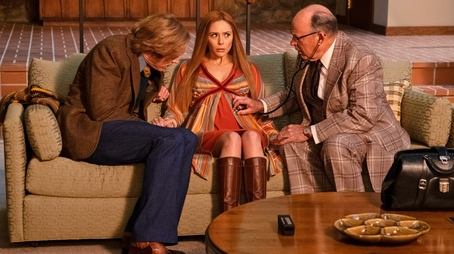 3 - Now in Color 8.12021-01-22
Wanda's pregnancy fritzes her powers as she and Vision prepare for an accelerated delivery.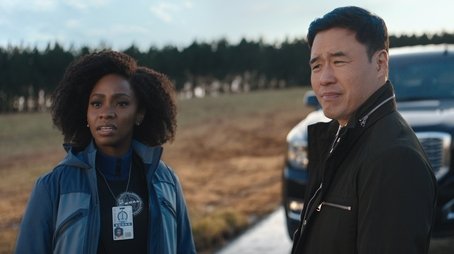 4 - We Interrupt This Program 8.52021-01-29
Monica Rambeau, tasked with a special assignment regarding sentient weapons, goes missing.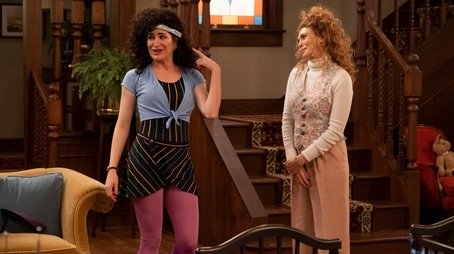 5 - On a Very Special Episode... 8.72021-02-05
Wanda addresses Vision's worries when he grows suspicious of the neighbors' strange behavior.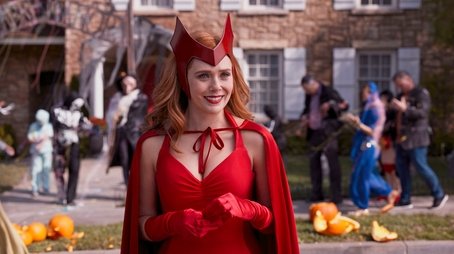 6 - All-New Halloween Spooktacular! 8.22021-02-12
Disturbances on Halloween separate Wanda from Vision, who looks into anomalous activity in Westview.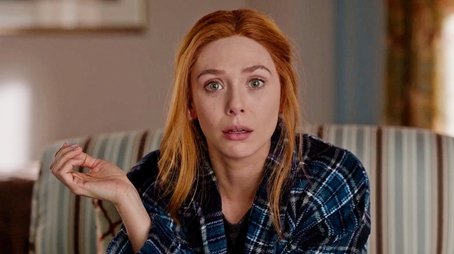 7 - Breaking the Fourth Wall 7.82021-02-19
Monica plots her return to the anomaly while Wanda navigates a slew of unsettling complications, and Vision forms a new alliance to help.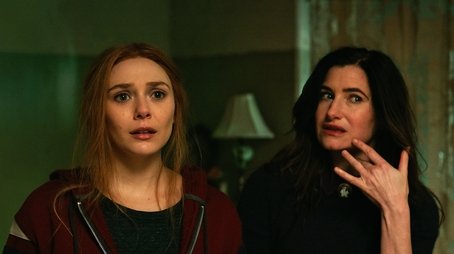 8 - Previously On 7.52021-02-26
Wanda embarks on a troubling journey revisiting her past for insight into her present and future.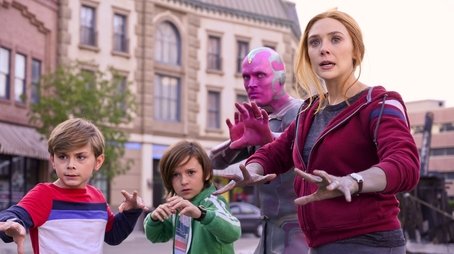 9 - The Series Finale 7.62021-03-05
The events of WandaVision come to a head, and the destinies of all who took part are determined.