Sayumi Suzushiro
Akira Ōno (voice)
Daiki Yamashita
Genta Doi (voice)
Satomi Arai
Namie Yaguchi (voice)
Chinatsu Akasaki
Makoto Ōno (voice)
Hōchū Ōtsuka
Narrator (voice)
Yuuki Hirose
Hidaka Koharu (voice)
Kōhei Amasaki
Yaguchi Haruo (voice)
Kazuyuki Okitsu
Kōtarō Miyao (voice)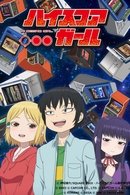 Specials 2019 | 3 Episodes
Specials of High Score Girl premiered on Mar 20, 2019.
Cast..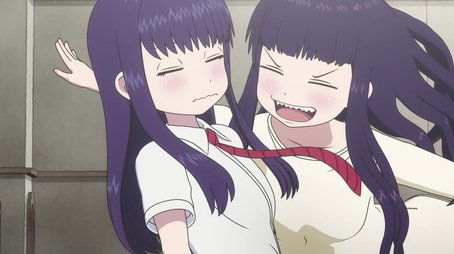 1 - ROUND 13 (Extra Stage 01) 02019-03-20
Hidaka finally confesses her feelings for Haruo. Meanwhile, Akira's private tutor orders Haruo to stay away, telling him he's a bad distraction.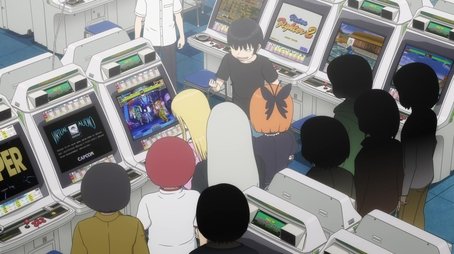 2 - ROUND 14 (Extra Stage 02) 02019-03-20
Determined to beat Haruo so she can go out with him, Hidaka trains hard to refine her skills under the watchful eye of her new gamer friend, Nikotama.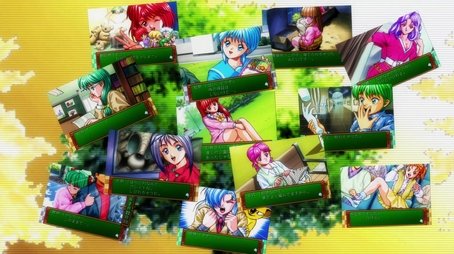 3 - ROUND 15 (Extra Stage 03) 02019-03-20
Akira's big sister Makoto reaches out to Haruo, first giving him a dating simulation game, then asking him to create an RPG just for Akira.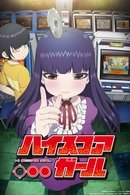 Season 1 2018 | 12 Episodes
Season 1 of High Score Girl premiered on Jul 14, 2018.
Cast..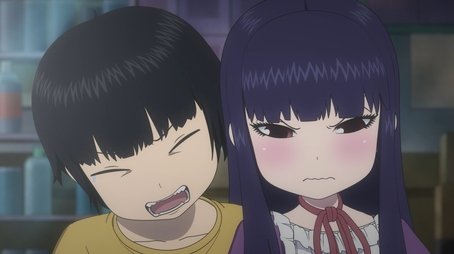 1 - ROUND 1 02018-07-14
The year is 1991 and 6th grader Yaguchi Haruo only has video games to live for. He's not popular in school and he's neither handsome, funny, nice nor even friendly. The only thing he has going for him is that he is good at video games. One day at the local arcade, he plays Oono Akira, a fellow classmate but who's popular, smart, pretty and a rich girl that absolutely destroys him at Street Fighter II. Not only does he lose to her 30 times in a row, he can't beat her at any game. Haruo can't seem to shake Akira off as she follows him from arcade to arcade everyday after school and beats him every time. As weird as it sounds, the odd couple begins a strange bond and friendship.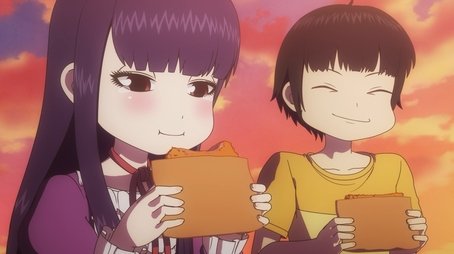 2 - ROUND 2 02018-07-21
Akira brings Haruo his homework when he misses school with a fever. In return, Haruo lets her play with his collection of PC Engine games.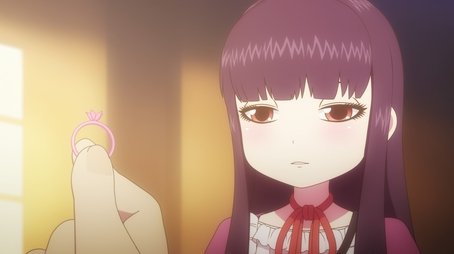 3 - ROUND 3 02018-07-28
With summer vacation coming to an end, Haruo and Akira join their classmates on a trip to the flower park, but eye the amusement park next door.
4 - ROUND 4 02018-08-04
Haruo invites classmate Hidaka to play a game of Street Fighter II Dash when she's caught in a snowstorm on her way home from school.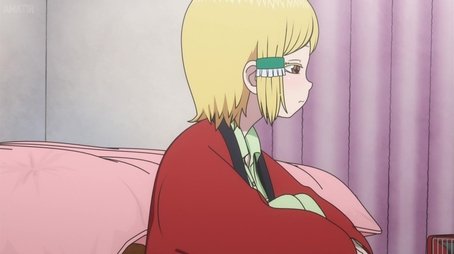 5 - ROUND 5 02018-08-11
Haruo is taken aback after witnessing Hidaka eliminate Sub-Zero with a complex "FATALITY" move while playing Mortal Kombat for the first time.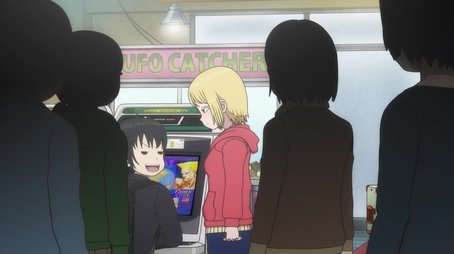 6 - ROUND 6 02018-08-18
As Haruo pulls off Guile's super combo moves on the newly added Super Street Fighter II X machine, a familiar face returns to the local arcade scene.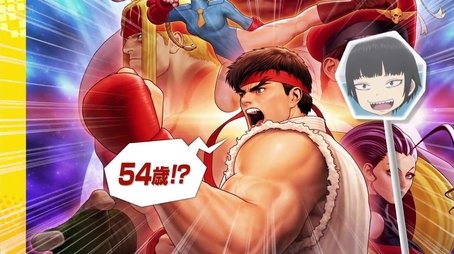 7 - ROUND 7 02018-08-25
Eager to play with Haruo, Hidaka buys a copy of Final Fight for the Super Famicom console. Haruo and class head to Kyoto for an overnight school trip.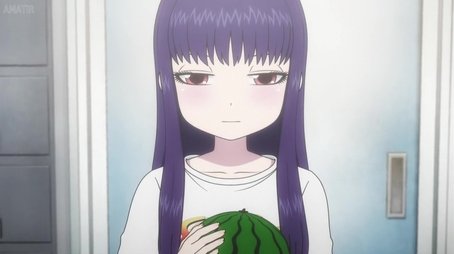 8 - ROUND 8 02018-09-01
With tours of historic landmarks over for the day, Haruo sneaks off alone to the city of Osaka to compete in the Super Street Fighter II X tournament.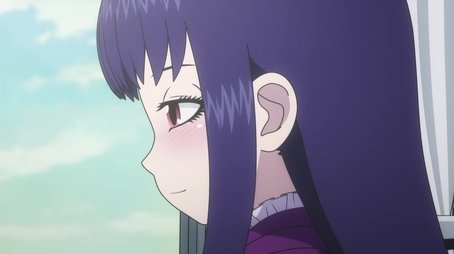 9 - ROUND 9 02018-09-08
With high school entrance exams coming up next year, Haruo fears his time playing fighting games at the arcade with Akira will soon come to an end.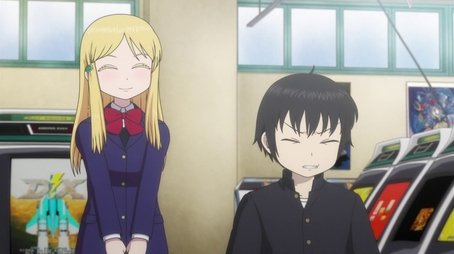 10 - ROUND 10 02018-09-15
Now in his first year of high school, Haruo realizes his time playing the new Sega Saturn console at home have greatly diminished his arcade skills.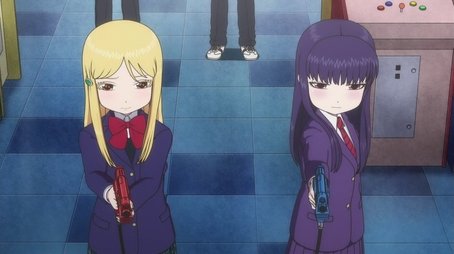 11 - ROUND 11 02018-09-22
Hidaka asks Akira about her feelings toward Haruo while playing Virtua Cop in co-op mode. Out of his funk, Haruo searches for Akira at local arcades.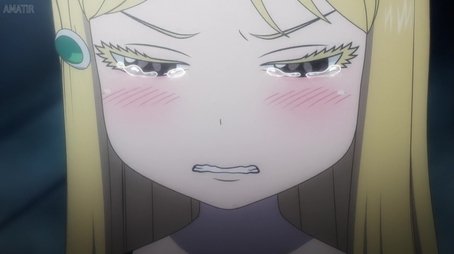 12 - ROUND 12 02018-09-29
Stranded out late with Akira, Haruo asks his mother to help him find a place to stay. Hidaka visits Haruo's house to lend him her PlayStation console.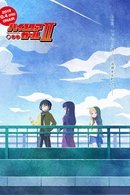 Season 2 2019 | 9 Episodes
Season 2 of High Score Girl premiered on Oct 25, 2019.
Cast..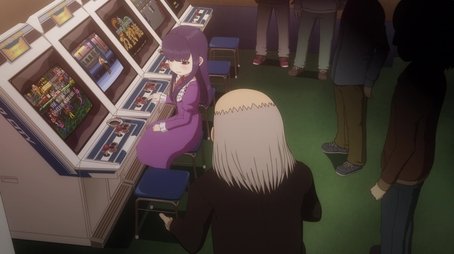 1 - ROUND 16 02019-10-25
Moemi has pushed Akira to excel her whole life, but all she cared about was arcade games. She still likes games, but she also likes Haruo.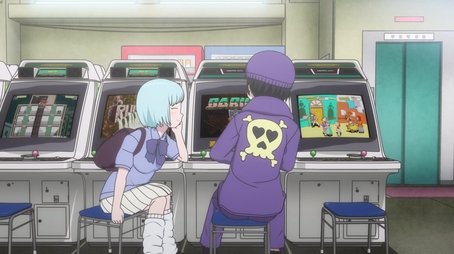 2 - ROUND 17 02019-11-01
Completely oblivious, Haruo watches in awe as Koharu and Akira duke it out on Virtua Fighter 2. At the game center, Koharu can't help but taunt him.
3 - ROUND 18 02019-11-08
Representing Shibuya, Haruo faces players from Mizonokuchi, including Koharu, in a 10-person Street Fighter Zero 2 arcade battle.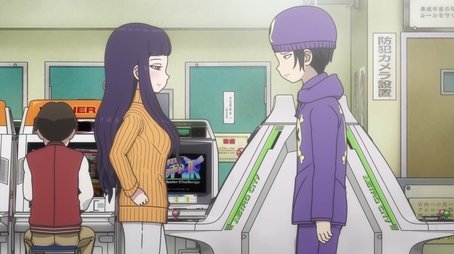 4 - ROUND 19 02019-11-15
When Makoto presses him about his feelings towards Akira and Koharu, Haruo flees. Out on the street, he's abducted by a group of men in suits.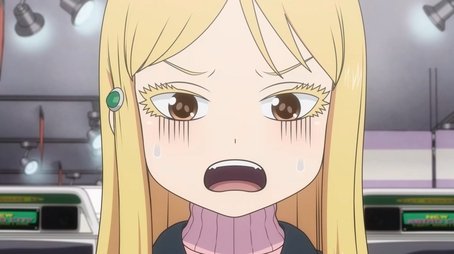 5 - ROUND 20 02019-11-22
Koharu challenges Akira to a Super Street Fighter II X match. For her, there's more riding on the game than which of them is the arcade champion.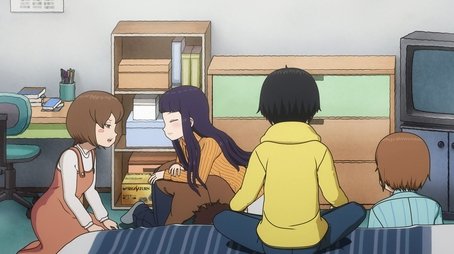 6 - ROUND 21 02019-11-29
Haruo realizes how much Akira means to him and visits Miyao to confirm it. To prove himself, he invites Akira to join him at a tournament in Osaka.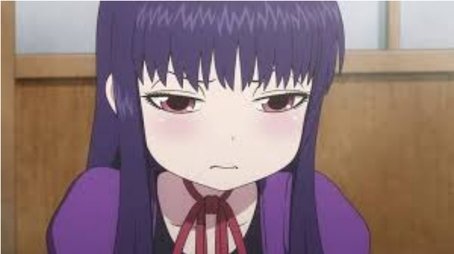 7 - ROUND 22 02019-12-06
Akira keeps her impending move to Los Angeles a secret. In Osaka, she and Haruo spend their time on the eve of the tournament in various arcades.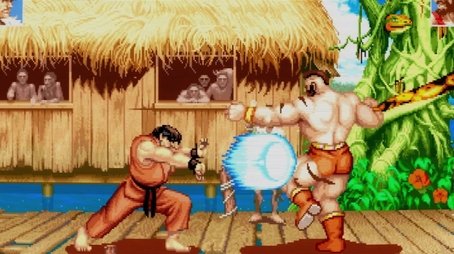 8 - ROUND 23 02019-12-13
The tournament begins with Haruo running on very little sleep. After he advances in his own match, he's dumbfounded to see the result of Akira's.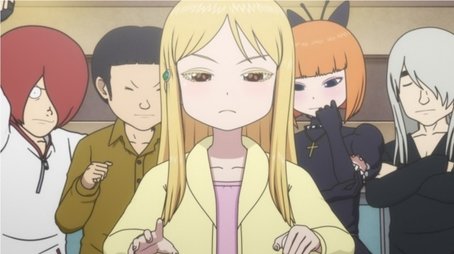 9 - ROUND 24 02019-12-20
Akira and Haruo face off in the tournament's final round. Months later, Haruo hasn't recovered and Akira's departure nears. Then Makoto comes to visit.