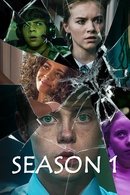 Season 1 2017 | 13 Episodes
Season 1 of Creeped Out premiered on Oct 31, 2017.
Cast..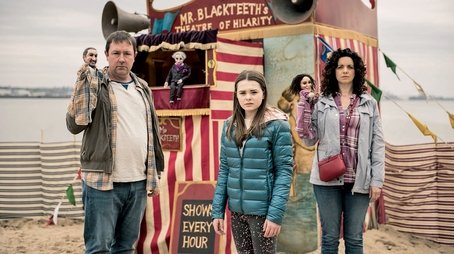 1 - Slapstick 02017-10-31
Fed up with her embarrassing parents, Jessie heads to the beach to blow off steam and meets a puppet who makes her a tempting offer.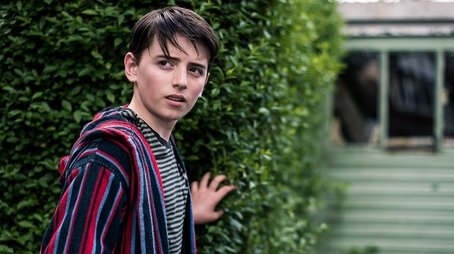 2 - Cat Food 102017-11-07
After faking a fever to stay home from school, Stu spies on the cat lady across the street and becomes convinced that she's up to something sinister.
3 - Trolled 102017-11-14
Boarding school student Sam can't resist spreading lies about his friends online. After one mean post too many, his trollish ways catch up with him.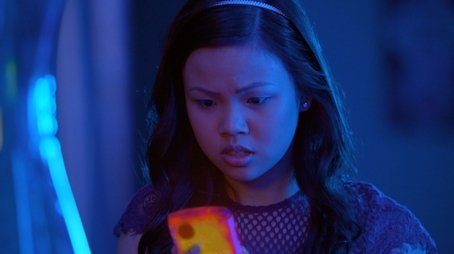 4 - Marti 5.82017-11-21
Kim's thrilled when her new phone makes her more popular at school -- until she realizes the phone's AI, Marti, is a little too invested in her life.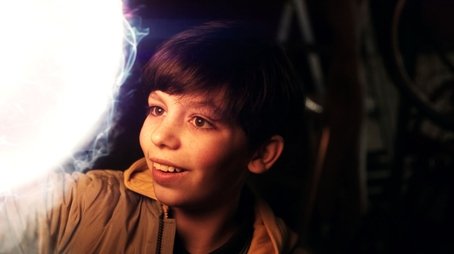 5 - A Boy Called Red 02017-11-21
While exploring his aunt's house, Vincent stumbles on a portal back in time and meets his father as a boy. Could their friendship change the future?
6 - The Call 02017-12-05
As socially awkward Pearl prepares for her 15th birthday party, mysterious whispers lure her to the water, where she discovers a hidden talent.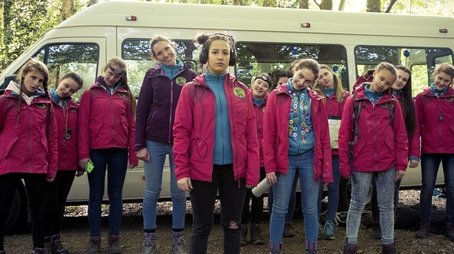 7 - Bravery Badge 02018-01-09
On a Hedgehog Rangers campout, newbie Dent and junior leader Janie race to escape an epidemic that's turning the other girls into humming zombies.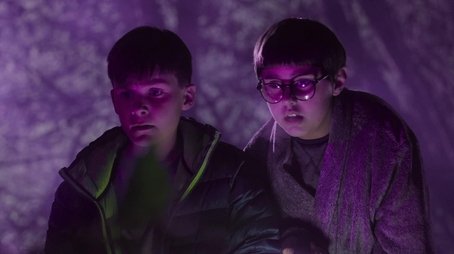 8 - Spaceman 102018-01-16
After moving to the countryside, Thomas heads into the woods with a neighbor and finds a curious crash site -- and a creature stranded far from home.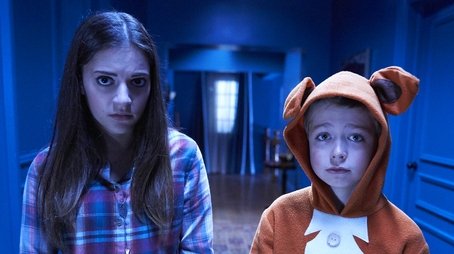 9 - Kindlesticks 02018-01-23
Babysitter Esme loves to trick kids into going to bed early by telling them scary stories. But one dark and stormy night, she meets her match.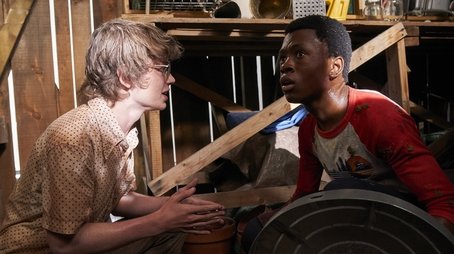 10 - Shed No Fear 02018-01-30
When Greg sees his former best friend behaving strangely, he follows him to a spooky shed, where a supernatural force lurks in the shadows.
11 - The Traveller 02018-02-06
A box that freezes time gives mischief-makers Jodie and Brandon new ways to prank their neighbors. But they soon realize their fun comes at a price.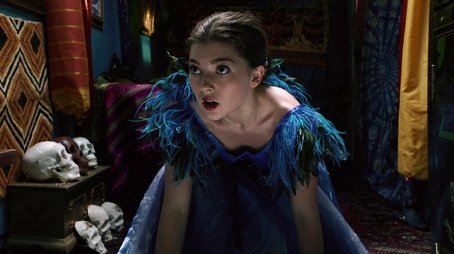 12 - Side Show Part 1 02018-02-13
When a newcomer joins his circus troupe, star performer Ace wrestles with nagging questions about the outside world -- and the family he left behind.
13 - Side Show Part Two 02018-02-20
Using the images from his dream as a guide, Ace sets out to find his family but faces a disappointing setback. Indigo risks everything to help him.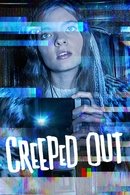 Season 2 2019 | 10 Episodes
Season 2 of Creeped Out premiered on Apr 24, 2019.
Cast..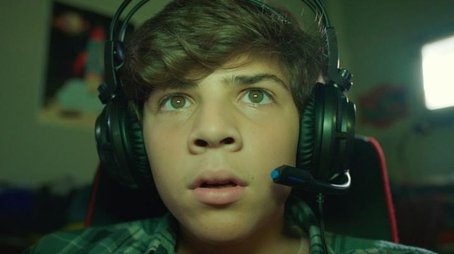 1 - One More Minute 02019-04-24
There's nothing wrong with playing video games. But how long is too long to play?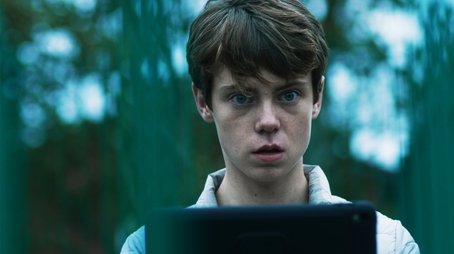 2 - Itchy 02019-05-01
When headlice begin to infest his small town, Gabe may be the only person who can help.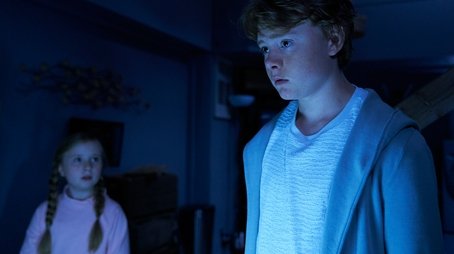 3 - Help 02019-05-08
Artificial intelligence can be helpful. But does it have access to too much information?
4 - The Many Place 02019-05-15
Three siblings on a rainy vacation in Australia explore their mysterious hotel.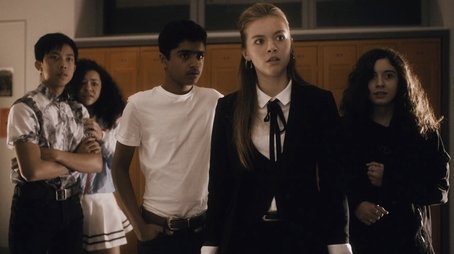 5 - The Unfortunate Five 02019-05-22
What if instead of punishment you had yoga and mindfulness exercises?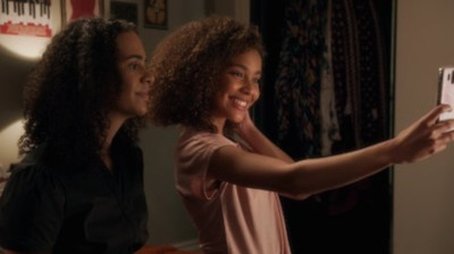 6 - No Filter 02019-10-04
When selfie-obsessed Kiera downloads an app to erase all her flaws, a shocking side effect sends her running to her tech-savvy sister for help.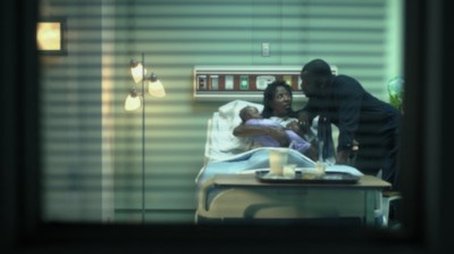 7 - Only Child 02019-10-04
When Mia's baby brother comes home from the hospital, strange things start happening around the house -- and Mia gets all the blame.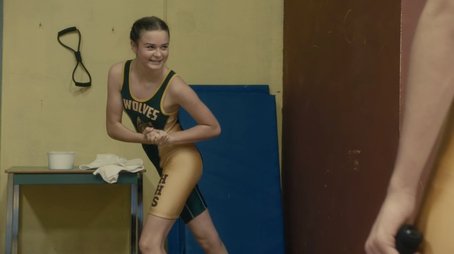 8 - The Takedown 02019-10-04
Just as Alexa gets a chance to compete against the boys for a spot at wrestling regionals, a mysterious text message offers her a special "gift."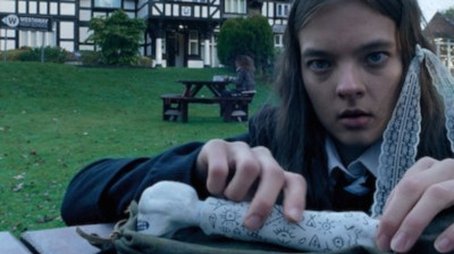 9 - Tilly Bone 02019-10-04
Vlogger Cass's birthday sleepover ended in disaster. But why? Rewind through the footage for clues.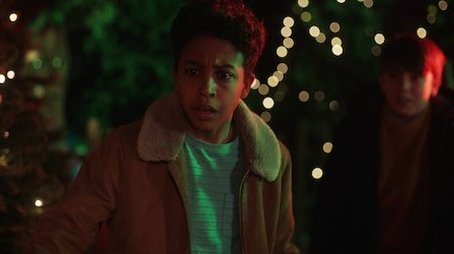 10 - Splinta Claws 02019-10-04
A holiday mishap leaves friends Lawrence and Mikey locked in a department store after closing time -- with a creepy mechanical Santa on their trail.