Mayumi Shintani
Jada (voice)
Risae Matsuda
Hakumei (voice)
Shino Shimoji
Mikochi (voice)
Masaya Matsukaze
Iwashi (voice)
Megumi Ogata
Kobone's Master (voice)
Atsumi Tanezaki
Interior Multorica clerk (voice)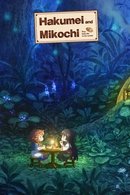 Specials 2018 | 1 Episodes
Specials of Hakumei and Mikochi premiered on Jun 27, 2018.
Cast..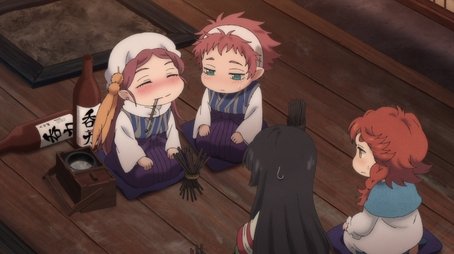 1 - Screws, Beds, Fireplaces, and Gambling 02018-06-27
Special episode included in the second Blu-ray/DVD volume.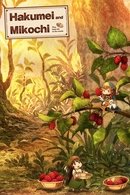 Season 1 2018 | 12 Episodes
Season 1 of Hakumei and Mikochi premiered on Jan 12, 2018.
Cast..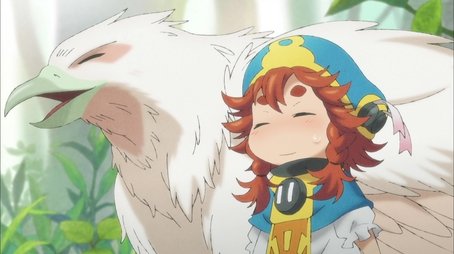 1 - Yesterday's Dark Red / Marketplace Shanty 02018-01-12
As Hakumei and Mikochi go on with their daily lives they find little wonders of their world, and learn to find joy in each other's company.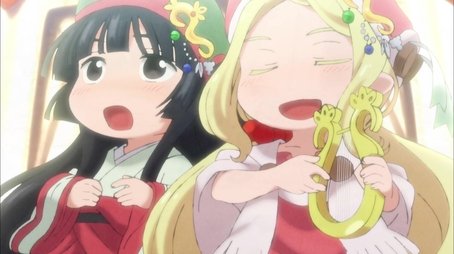 2 - The Two Songstresses / The Glass Lamp / A Cup of Coffee 02018-01-19
Mikochi is chosen to be a songstress and she must learn how to deal with the new attention. Meanwhile, an unexpected gift arrives.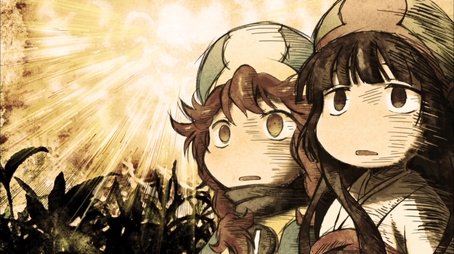 3 - Starlit Sky and Ponkan / Work Day 02018-01-26
An unfortunate incident leaves Hakumei and Mikochi without a home. Later, Hakumei is hard at work when suddenly trouble arises.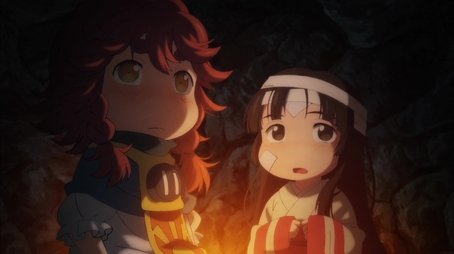 4 - Work Day 2 / Horned Owls and Old Tales 02018-02-02
Konju and Mikochi enjoy each other's company while baking and crafting. Later, a usual trip to the mountains take a dangerous turn for the worst.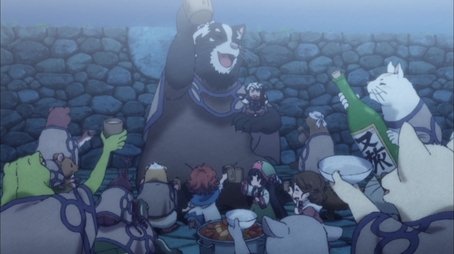 5 - The Association's Work Site / Large Stones and Joint Stones 02018-02-09
After a landslide causes a stone wall to collapse, Hakumei tries to lend a helping hand. Will Hakumei's hard work and dedication get her noticed?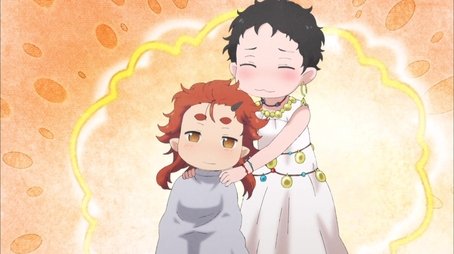 6 - The Egg Beautician / A Day Off / The Egg Beautician — Day 2 02018-02-16
Hakumei finds an egg-shaped house with an unexpected resident, and the surprises continue when Iwashi agrees to go on an outing with the girls.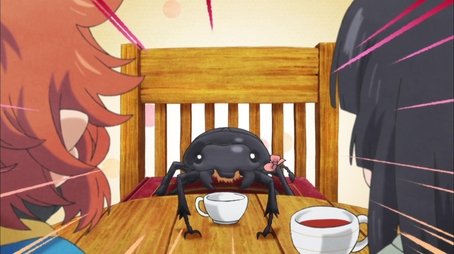 7 - A Ladder in the Tree / The Metropolitan Lifestyle / Photo of a Smile 02018-02-23
A ladder above Hakumei and Mikochi's home leads to many mysteries. One of them is an unexpected new resident that differs from the rest…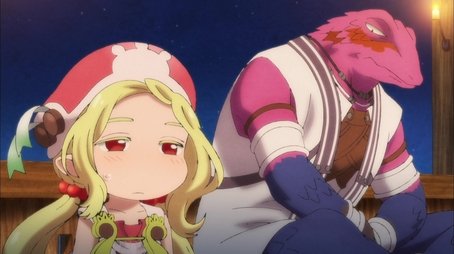 8 - A Long Day 02018-03-02
The Honey House is home to many residents who aren't too fond of newcomers. Despite this, Konju plans to host a concert there which causes a bit of trouble for the girls.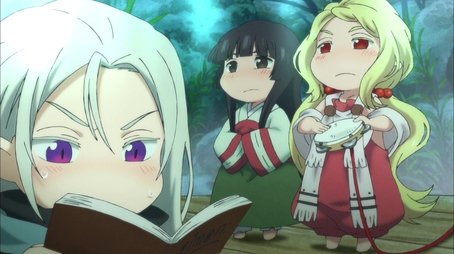 9 - Rhythm of the River Bottom / Dry Goods of the Stubborn 02018-03-09
Hakumei and Mikochi help Sen with important underwater research and later they feel inspired to design a new outfit for a friend.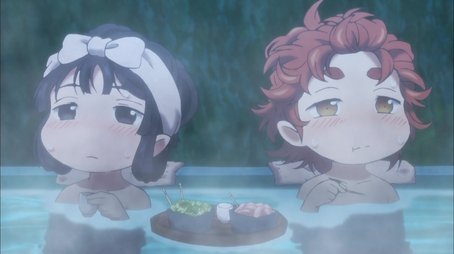 10 - Hot Bamboo Bath / Daikon and Pipes 02018-03-16
There's nothing more relaxing than a day at the spa even if it's followed by some unexpected company!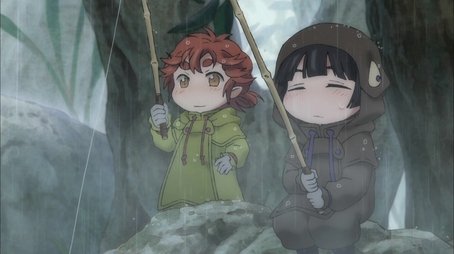 11 - Overnight Train / Rain and Tenkara 02018-03-23
All aboard! Hakumei and Mikochi take a train to enjoy some fishing and find that the fish are harder to catch than they first thought.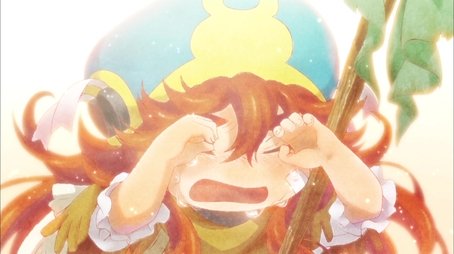 12 - Memory of Dark Red Hair 02018-03-30
On the way to the Makinata's pioneering festival, Hakumei makes an effort to see some old friends and Mikochi learns about Hakumei's mysterious past.