Cameron Britton
Richard Jewell
Carla Gugino
Kathy Scruggs
Gethin Anthony
Jack Brennan
Kelly Jenrette
Stacey Knox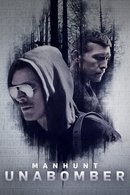 Unabomber 2017 | 8 Episodes
Unabomber of Manhunt premiered on Aug 01, 2017.
Follow Jim Fitzgerald, the FBI agent who tracked down Ted Kaczynski, aka the "Unabomber," and brought him to justice through his expertise in profiling and linguistics.
Cast..
1 - UNABOM 7.82017-08-01
In 1995, FBI profiler Jim "Fitz" Fitzgerald joins the Unabom Task Force. Fitz recommends new methods of profiling but finds no allies among the agents in charge. In 1997, Fitz is tasked with confronting Ted Kaczynski, the Unabomber.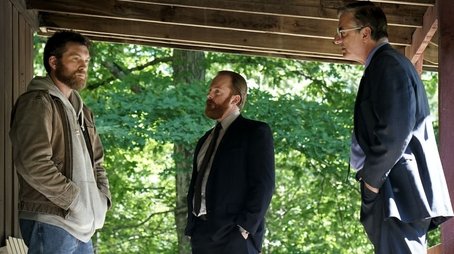 2 - Pure Wudder 8.32017-08-01
When the elusive Unabomber threatens to blow up a jetliner, Fitz must determine if the threat is real. In 1997, Fitz confronts Ted for the first time.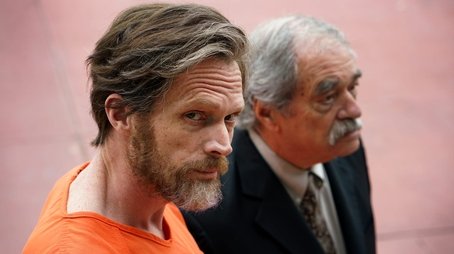 3 - Fruit of the Poisonous Tree 8.32017-08-08
Linguist Natalie Rogers helps Fitz find clues about the Unabomber's identity in the Manifesto, but their findings face skepticism at the UTF. In 1997, Ted claims he can invalidate all of the evidence against him.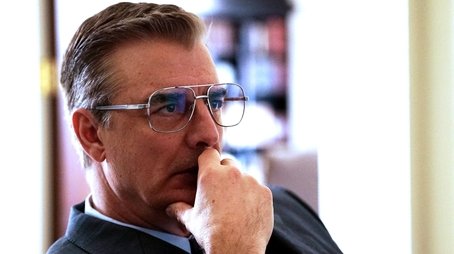 4 - Publish or Perish 8.32017-08-15
The Unabomber will stop bombing if his Manifesto is published. Fitz pushes for publication with S.A.C. Ackerman, who presents Fitz's argument to Attorney General Janet Reno.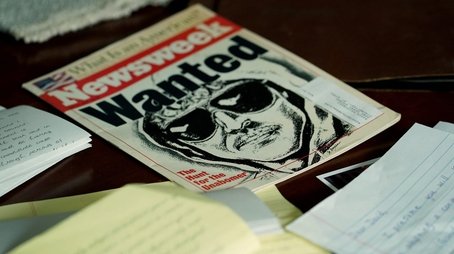 5 - Abri 8.22017-08-22
Fitz receives linguistic proof that Ted is the Unabomber. He tracks down Ted's brother David, who is astonished at the accuracy of Fitz's profile.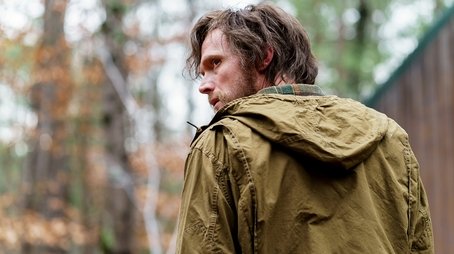 6 - Ted 8.62017-08-29
In a letter to his brother, Ted recounts the key events from his past that informed his decision to engage in terrorist activities.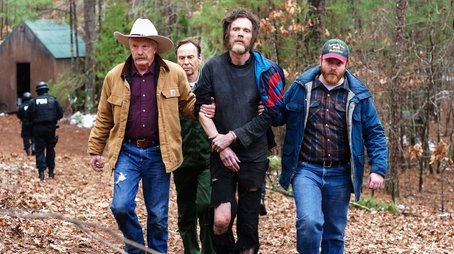 7 - Lincoln 8.32017-09-05
Fitz races to find a linguistic connection that will secure an arrest warrant while the FBI closes in on Ted's cabin in Montana.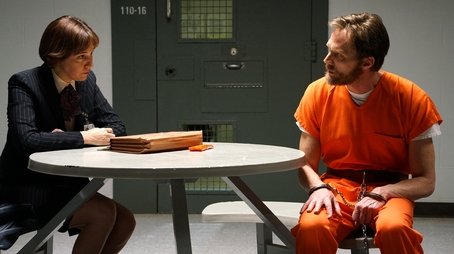 8 - USA vs. Theodore J. Kaczynski 8.22017-09-12
When Ted fails to have the evidence against him invalidated, Fitz makes one last appeal to him to plead guilty.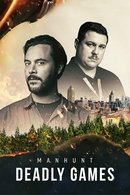 Deadly Games 2020 | 10 Episodes
Deadly Games of Manhunt premiered on Feb 03, 2020.
The story of one of the largest and most complex manhunts on U.S. soil—the search for the 1996 Atlanta Olympic Park Bomber—and the media firestorm that consumed the life of Richard Jewell in its wake.
Cast..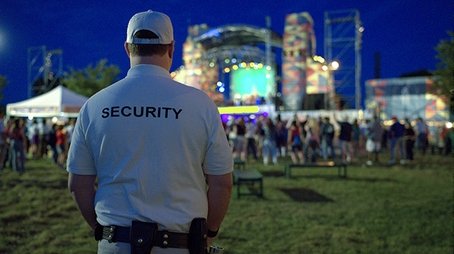 1 - Centbom 5.22020-02-03
Security guard Richard Jewell saves hundreds of lives when he discovers a bomb at the 1996 Atlanta Olympics. But his heroic act quickly comes under the scrutiny of law enforcement as pressure mounts to catch the killer.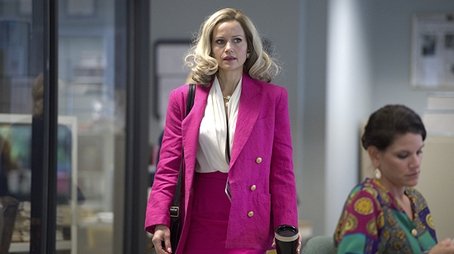 2 - Unabubba 82020-02-03
When the media gets wind of the FBI's "hero-bomber" theory, a media firestorm erupts, engulfing Richard and his family. Meanwhile, ATF agents raise doubts as bombings continue.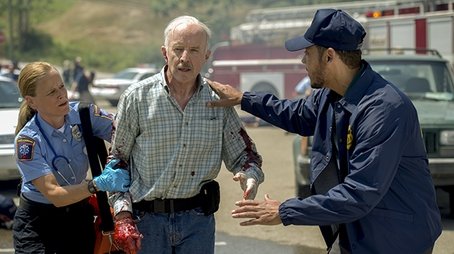 3 - Bombingham 82020-02-03
While Richard fights back against the FBI and the media, ATF Agent Embry investigates a serial bomber terrorizing the Southeast and discovers a crucial link to the Olympic bomb.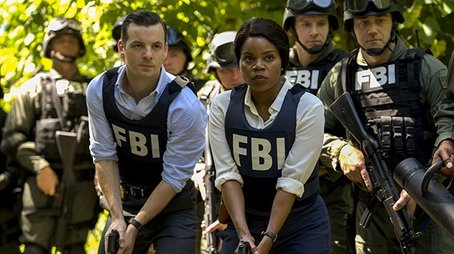 4 - Run Rudolph Run 82020-02-03
The FBI identifies serial bomber Eric Rudolph and gives chase, but Eric escapes into the forest. Richard and Watson discover powerful evidence that could exonerate Richard and contemplate turning to the press for help.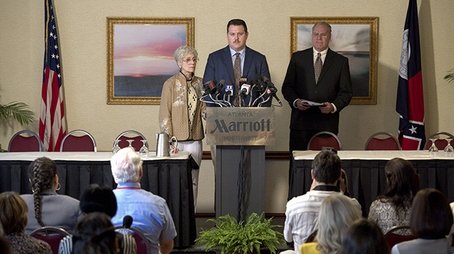 5 - Land of the Noonday Sun 82020-02-03
The FBI search for Eric spins out of control as anti-government locals and Eric,s family push back. Meanwhile, Richard must confront his inner demons as he prepares for a pivotal press conference.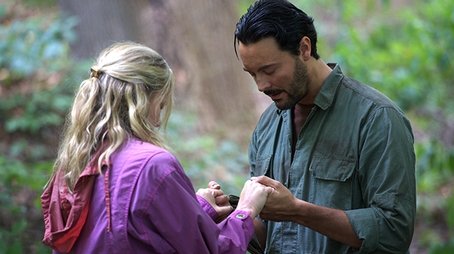 6 - Army of God 72020-02-03
Viewing him as a freedom fighter under siege, local militias rally around Eric and attack the FBI. As Embry continues to investigate, he learns that Eric is not who he claims to be.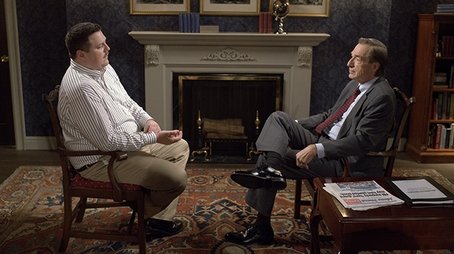 7 - Eric 82020-02-03
Eric manipulates locals, militia, and FBI alike as he plans a major counterattack. Meanwhile, Richard appears on "60 Minutes" in a high-stakes gamble to save his reputation once and for all.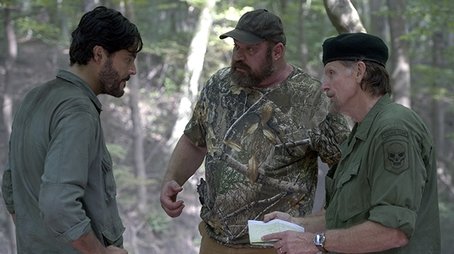 8 - Join or Die 102020-02-03
FBI agent Brennan realizes he needs to change course radically to catch Eric and allies with Embry to do so. In Atlanta, Kathy Scruggs comes face to face with Richard for the first time ever.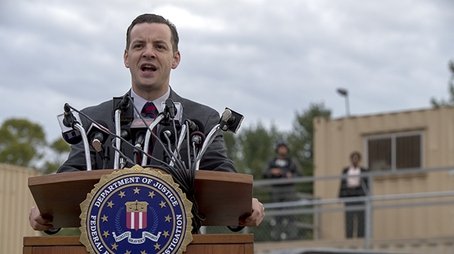 9 - Don't Tread on Me 82020-02-03
Risking everything, Brennan and Embry appeal to a powerful local militia leader with the truth about Eric, and a call for unity and moral courage.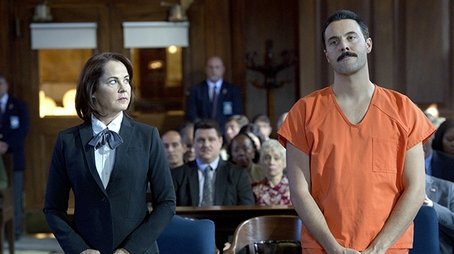 10 - Open Season 72020-02-03
Eric, starving and bereft of allies, is finally captured. But as his day in court—and Richard's exoneration—approaches, he has another dangerous secret in store for law enforcement.