Ruth Wilson
Marisa Coulter
Ariyon Bakare
Lord Carlo Boreal
Ruta Gedmintas
Serafina Pekkala
Lin-Manuel Miranda
Lee Scoresby
Specials 2020 | 1 Episodes
Specials of His Dark Materials premiered on Apr 26, 2020.
Cast..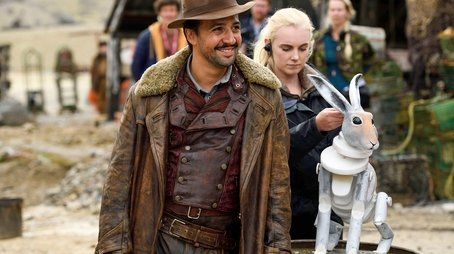 1 - Making His Dark Materials 02020-04-26
The cast and crew of His Dark Materials uncover the magic behind this epic adaptation, featuring Daphne Keen, Ruth Wilson, James McAvoy and Lin-Manuel Miranda. To adapt the books for television, there was no doubt that this much loved story would be an ambitious undertaking. Watch how the production tackled the challenge of envisioning the costumes, building the worlds, bringing the daemons to life and writing the screenplay.
Series 1 2019 | 8 Episodes
Series 1 of His Dark Materials premiered on Nov 03, 2019.
Cast..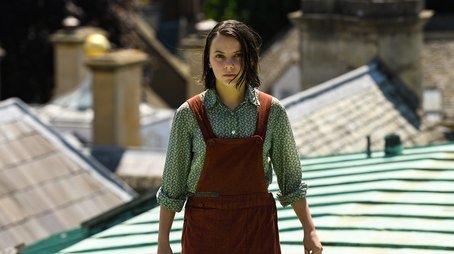 1 - Lyra's Jordan 82019-11-03
Orphan Lyra Belacqua's world is turned upside-down by her long-absent uncle's return from the north, while the glamorous Mrs Coulter visits Jordan College with a proposition.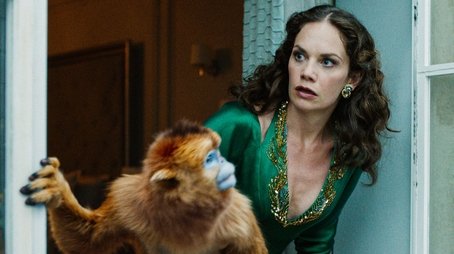 2 - The Idea of North 7.92019-11-10
Lyra starts her new life in London, determined to find Roger with Mrs Coulter's help. The Gyptians continue their search for the missing children and the elusive Gobblers.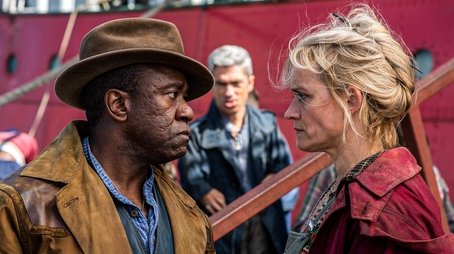 3 - The Spies 7.82019-11-17
From the clutches of the Gobblers, Lyra finds help from an unlikely place. It helps her put together more about her past and keep safe from Mrs Coulter and the Magisterium.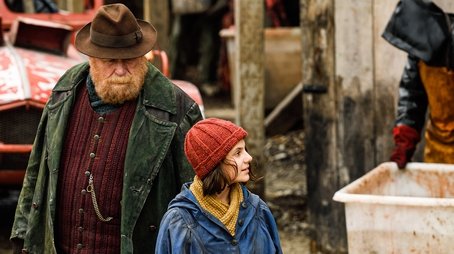 4 - Armour 7.72019-11-24
Lyra and the Gyptians arrive in the North and seek the help of the Witches' Consul, Texan aeronaut Lee Scoresby and an armoured bear in service to the town.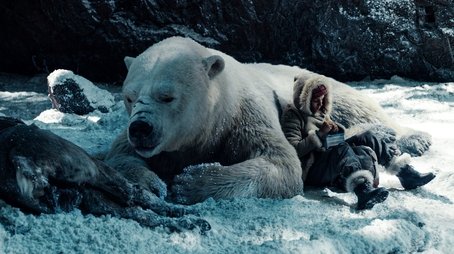 5 - The Lost Boy 7.52019-12-01
The alethiometer sends Lyra and Iorek on a new path, leading to a shocking but vital clue in her search to find her friend Roger and the other missing children.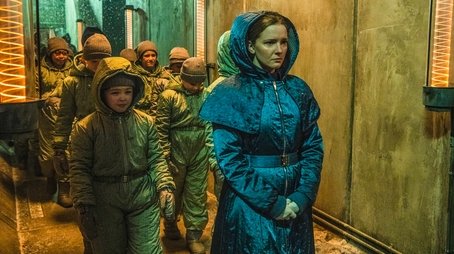 6 - The Daemon-Cages 8.12019-12-08
Lyra discovers the horrific truth behind the Gobbler's activities in the North. She must use all her wits to help free those around her and avoid suffering a terrible fate.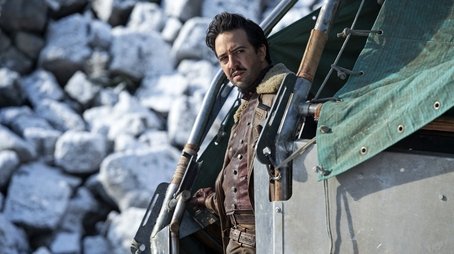 7 - The Fight to the Death 7.72019-12-15
Separated from her friends, Lyra must use all of her methods of deception to thwart a formidable foe. Meanwhile, Mrs Coulter plots her next move.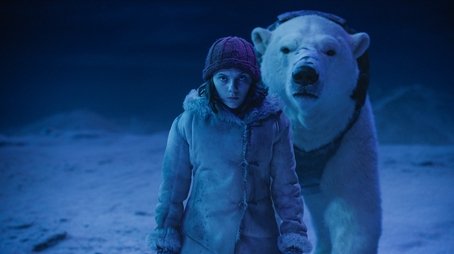 8 - Betrayal 7.62019-12-22
As the Magisterium closes in, Lyra learns more about Asriel's rebellion. But her assistance to him comes at great personal cost.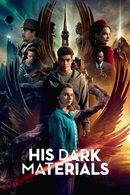 Series 2 2020 | 7 Episodes
Series 2 of His Dark Materials premiered on Nov 08, 2020.
Season two begins after Lord Asriel has opened a bridge to a new world, and, distraught over the death of her best friend, Lyra follows Asriel into the unknown. In a strange and mysterious abandoned city she meets Will, a boy from our world who is also running from a troubled past. Mrs. Coulter searches for Lyra, determined to bring her home by any means necessary.
Cast..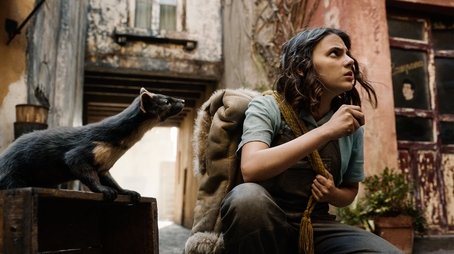 1 - The City of Magpies 6.52020-11-08
Lyra and Will find themselves in a strange new place. The Magisterium take action as Mrs Coulter interrogates a suspected heretic witch, and Lee Scoresby embarks on a mission.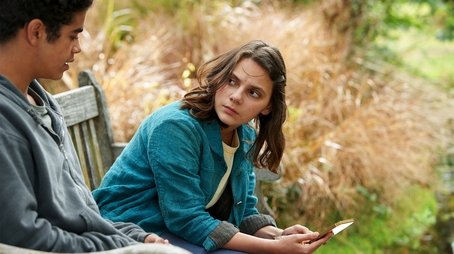 2 - The Cave 6.82020-11-15
Lyra crosses into Will's world, and they set off to find answers about Dust. Will is shocked to discover he has grandparents, but quickly realises he can't trust them.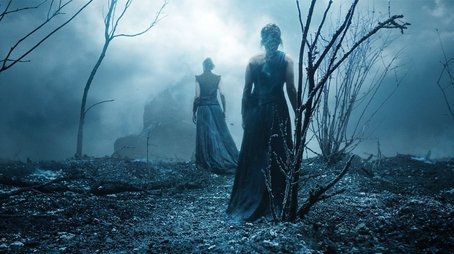 3 - Theft 6.32020-11-22
Lyra ignores the alethiometer, with dangerous consequences for her and Will. Lee Scoresby's search for Grumman brings an unlikely ally, and the witches seek answers.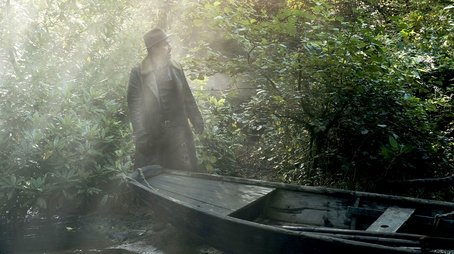 4 - Tower of the Angels 02020-11-29
In search of the knife, Will and Lyra try to gain entry into the Torre Degli Angeli. Lee finds Grumman - or Jopari, as he is now known - and they take to the sky in search of the knife bearer.
5 - The Scholar 02020-12-06
Will and Lyra plan to steal the alethiometer from Boreal but are set back by an unforeseen guest. MacPhail takes decisive action, and Mary takes a leap of faith.
6 - Malice 02020-12-13
Lyra and Will find allies who can help them in their search for Will's father. The Magisterium learn something shocking, and Mrs Coulter meets a formidable foe.