Steven Weber
Abel Carnacki
Maria Sten
Jillian Hope Hodgson
Barbara Crampton
Vanessa Moss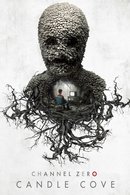 Candle Cove 2016 | 6 Episodes
Candle Cove of Channel Zero premiered on Oct 11, 2016.
Inspired by Kris Straub's "creepypasta" tale, season one deals with one man's obsessive recollections of a mysterious children's television program from the 1980s, and his ever-growing suspicions about the role it might have played in a series of nightmarish and deadly events from his childhood.
Cast..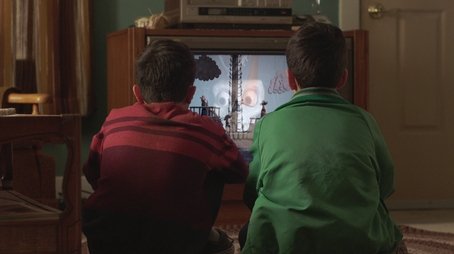 1 - You Have to Go Inside 7.22016-10-11
Child psychologist Mike Painter investigates the 1988 murders of several children, including his twin brother, which may involve a children's TV show that has started airing again.
2 - I'll Hold Your Hand 62016-10-18
Marla agrees to help Mike investigate the murders; Marla is horrified to learn a secret about what happened in 1988 that's been hidden since that time.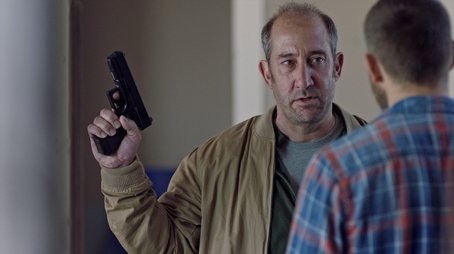 3 - Want to See Something Cool? 6.72016-10-25
Mike must convince Gary that Candle Cove is behind the murders before he takes justice into his own hands; Marla, Jessica, and Amy frantically search for Mike before it's too late.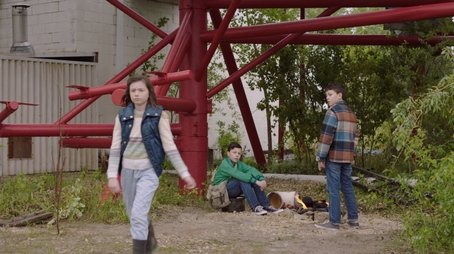 4 - A Strange Vessel 72016-11-01
Mike's daughter Lily mysteriously arrives in Iron Hill, leading to more information about the murders of 1988; Mike and Jessica take drastic measures to heal the past and protect Lily from Candle Cove.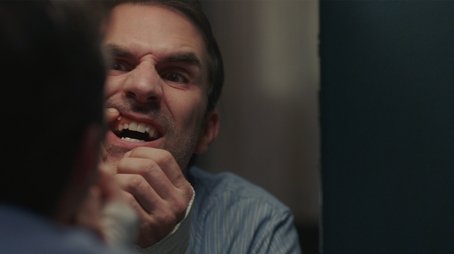 5 - Guest of Honor 6.22016-11-08
Mike and Amy learn that the creator of Candle Cove isn't who they think he is; a brutal crime shocks the Iron Hill police force.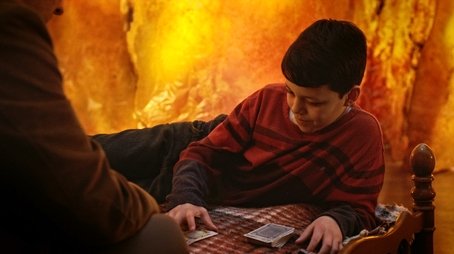 6 - Welcome Home 6.52016-11-15
Mike prepares to confront Candle Cove and save his daughter Lily, while Marla is faced with making an impossible choice.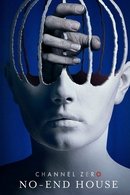 No-End House 2017 | 6 Episodes
No-End House of Channel Zero premiered on Sep 20, 2017.
Inspired by Brian Russell's "Creepypasta" tale, season two tells the story of Margot Sleator, a young woman who visits the No-End House, a bizarre house of horrors that consists of a series of increasingly disturbing rooms. When she returns home, Margot realizes everything has changed.
Cast..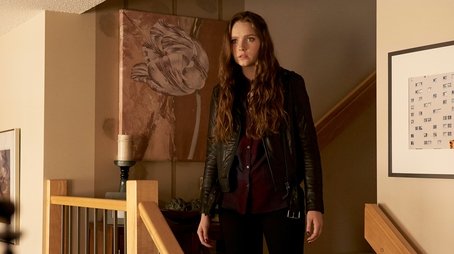 1 - This Isn't Real 62017-09-20
Four friends learn that the No-End House is more than a haunted mansion when they confront strangely personal horrors in each room.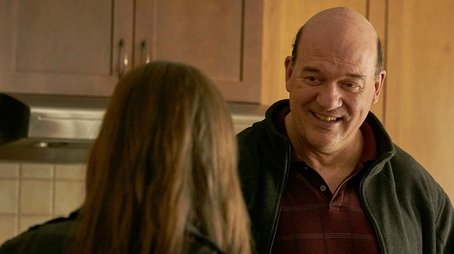 2 - Nice Neighborhood 92017-09-27
Margot and Jules deal with the presence of The Father as Seth and JT set off on their own terrifying paths; Dylan is on a secret mission to find someone close to him.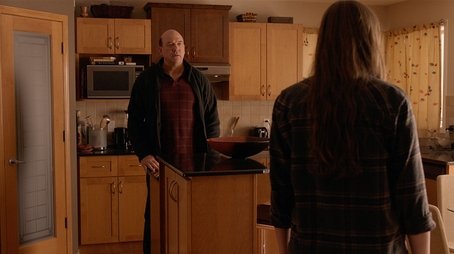 3 - Beware the Cannibals 92017-10-04
Margot flees The Father with the help of Jules, Seth and JT; Dylan attempts to deprogram Lacey; Jules falls deeper under the spell of a sinister influence.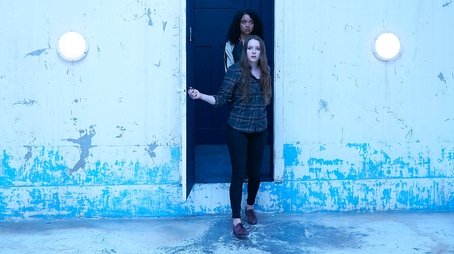 4 - The Reflection 92017-10-11
The group faces the most dangerous part of House World as they search for the exit; with the Father in pursuit and shocking discoveries about each other revealed, tensions within the group simmer.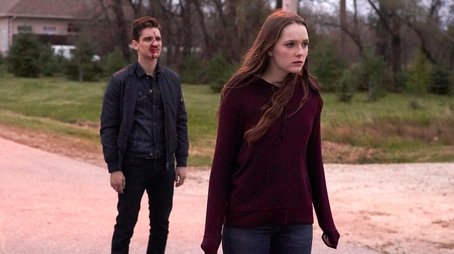 5 - Home 92017-10-18
Margot, Jules, and Seth face new horror as The Father wreaks havoc in the real world.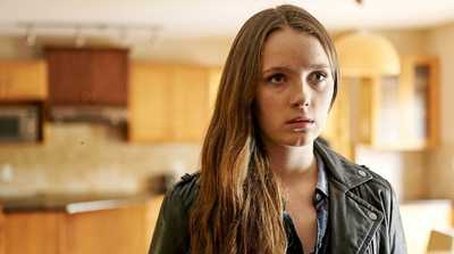 6 - Piece by Piece 92017-10-25
Jules goes back inside the No-End House to rescue Margot, and together, they must finally deal with Seth and The Father to escape before it's too late.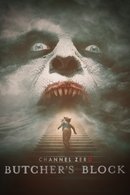 Butcher's Block 2018 | 6 Episodes
Butcher's Block of Channel Zero premiered on Feb 07, 2018.
Inspired by Kerry Hammond's "Search and Rescue Woods" Creepypasta tale, season three tells the story of a young woman named Alice who moves to a new city and learns about a series of disappearances that may be connected to a baffling rumor about mysterious staircases in the city's worst neighborhoods. With help from her sister, they discover that something is preying on the city's residents.
Cast..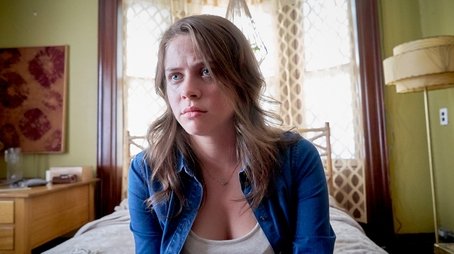 1 - Insidious Onset 7.42018-02-07
When a young woman named Alice moves to a new city, she learns about a series of disappearances that may be connected to a baffling rumor about mysterious staircases in the city's worst neighborhoods.
2 - Father Time 7.42018-02-14
Alice treads the line between reality and madness as she becomes more deeply entangled with the Peach family and their dark history; Zoe begins to behave strangely following her unexplained return to Garrett.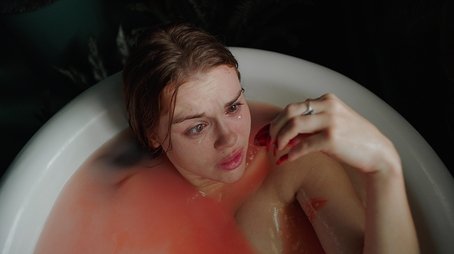 3 - All You Ghost Mice 6.42018-02-21
Alice has a terrifying encounter in an abandoned hospital; Luke, Louise and Nathan play cat-and-mouse with Robert Peach.
4 - Alice In Slaughterland 7.22018-02-28
Alice confronts her own incipient madness while Zoe eats with the Peaches.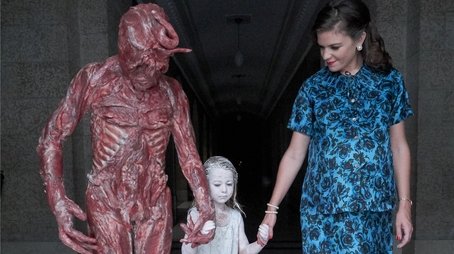 5 - The Red Door 72018-03-07
Zoe discovers there's something else living in the summer house; Alice reaches the point of no return.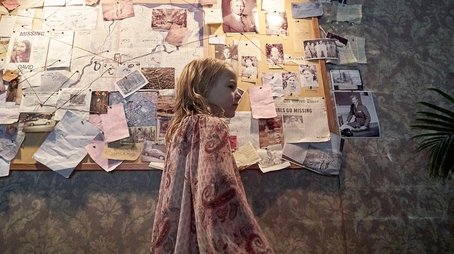 6 - Sacrifice Zone 72018-03-14
Zoe and Alice confront the Peach family.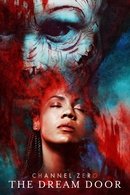 The Dream Door 2018 | 6 Episodes
The Dream Door of Channel Zero premiered on Oct 26, 2018.
Based on the "creepypasta" short story Hidden Door by Charlotte Bywater, season four follows newlyweds Jillian and Tom, who have each brought secrets into their marriage. When they discover a strange door in their basement, those secrets start to threaten their relationship — and their lives.
Cast..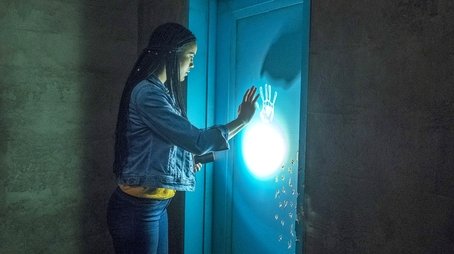 1 - Ashes On My Pillow 6.72018-10-26
An unsettling discovery prompts Jillian and Tom to suspect their home is haunted by past secrets.
2 - Where Do You Sleep Last Night 6.72018-10-27
After witnessing a murder, Jillian digs into secrets from her past; Tom realizes he's in danger.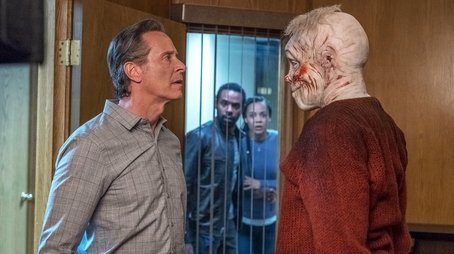 3 - Love Hurts 72018-10-28
A terrified Jillian and Tom reveal their secrets and try to overcome the devastating consequences.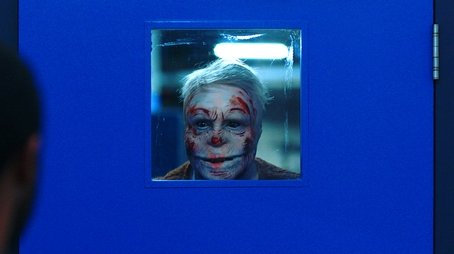 4 - Bizarre Love Triangle 72018-10-29
As Jillian's old friend relentlessly hunts Tom, she teams up with a neighbor to try and save him.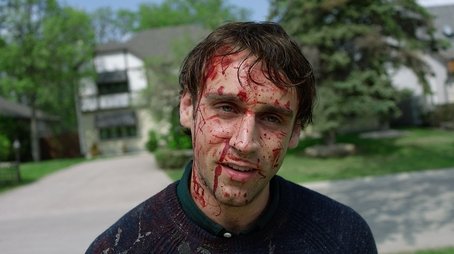 5 - You Belong to Me 62018-10-30
Ian makes a grand gesture that threatens to drive Jillian and Tom apart forever.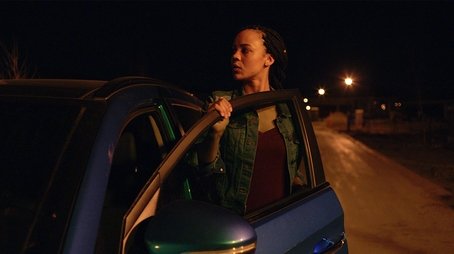 6 - Two of Us 62018-10-31
Jillian and Tom set out to defeat the demons in their marriage once and for all.