Kouji Ishii
Agesaku Katsumata
Erii Yamazaki
Satomi Amana
Yūki Amezawa
Takashi Hirazumi
Takashi Matsuyama
Gorō Mizokuro
Fukushi Ochiai
Kyuuji Natsume
Shinya Hamazoe
Mitsuo Muro
Suguru Narisawa
Jousuke Shirai, Bar Owner
Ibuki Kido
Shiori Karasawa
Rio Totoki
Koromo Katsumata
Subaru Kimura
DJ Ikenosuke
Daiki Yamashita
Agetarō Katsumata
Chafurin
DJ Big Master Fly
Kenjiro Tsuda
Shūgo Oshibori
Kazuki Terashita
Club Guest
Shūta Morishima
E. Dong Myeong
Kanako Toujou
Katsuyo Katsumata
Mao Ichimichi
Sonoko Hattori
Season 1 2016 | 12 Episodes
Season 1 of Tonkatsu DJ Agetarō premiered on Apr 10, 2016.
Cast..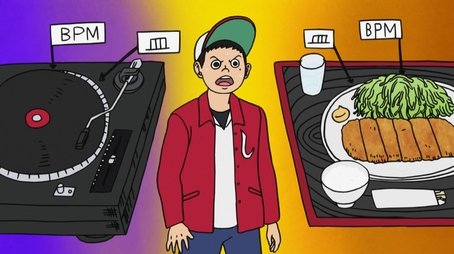 1 - Episode 1 02016-04-10
Agetarou would rather go clubbing than work at his family's tonkatsu restaurant. But his tonkatsu-making skills might be the key to making him the greatest DJ of all time!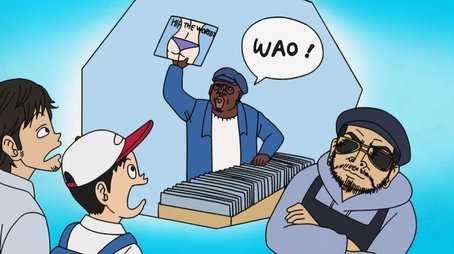 2 - Episode 2 02016-04-17
Agetarou learns the sacred art of diggin' for records at his local shop, gathers up some equipment and hosts his first party.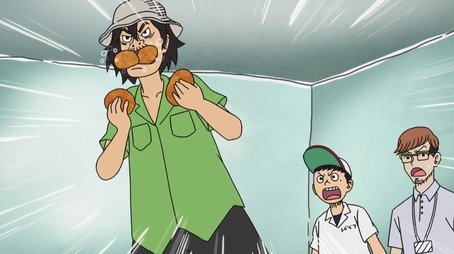 3 - Episode 3 02016-04-24
Agetarou makes a weird deal with DJ Oily to learn the secrets of the Quick Mix.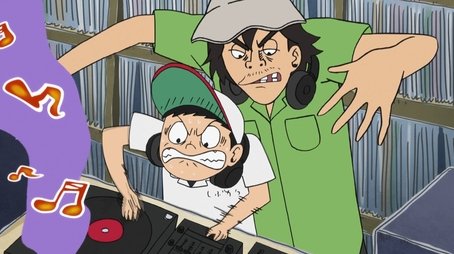 4 - Episode 4 02016-05-01
It's time for Agetarou's first DJ session! But can he master Scratchin' and Poppin', the final secrets of the DJ's art?!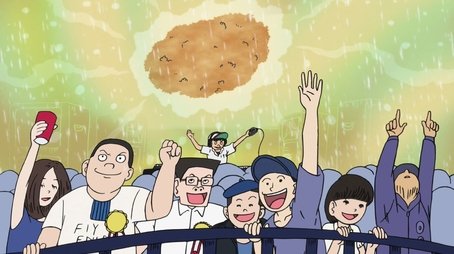 5 - Episode 5 02016-05-08
Agetarou's first real audience is hungry for both tonkatsu and beats. Can he sail through smoothly, or will he fall prey to the DJ demons?
6 - Episode 6 02016-05-15
7 - Episode 7 02016-05-22
8 - Episode 8 02016-05-29
9 - Episode 9 02016-06-05
10 - Episode 10 02016-06-12
11 - Episode 11 02016-06-19
12 - Episode 12 02016-06-26