Daiki Yamashita
Onoda Sakamichi (voice)
Kohsuke Toriumi
Imaizumi Shunsuke (voice)
Hiroki Yasumoto
Kinjō Shingo (voice)
Kentaro Ito
Tadokoro Jin (voice)
Daisuke Kishio
Teshima Junta (voice)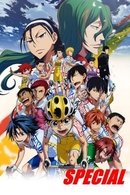 Specials 2013 | 12 Episodes
Specials of Yowamushi Pedal premiered on Aug 08, 2013.
Cast..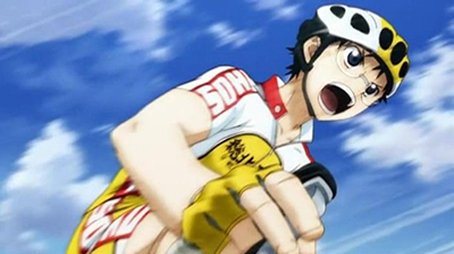 1 - Episode 1 02013-08-08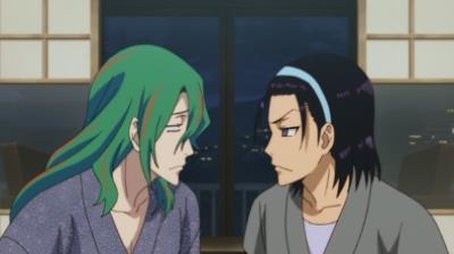 2 - Episode 2 02014-09-19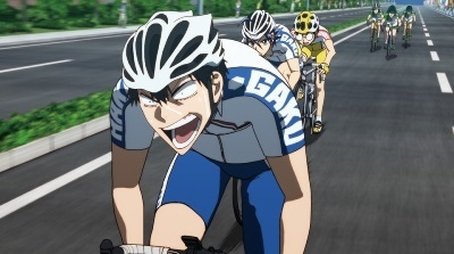 3 - Episode 3 02015-06-12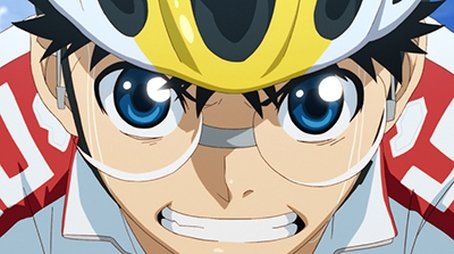 4 - Episode 4 02015-08-28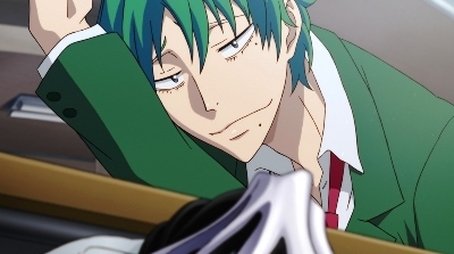 5 - Episode 5 02016-09-06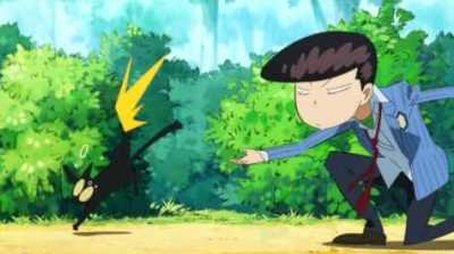 6 - Episode 6 02016-09-06
7 - Episode 7 02016-07-01
8 - Episode 8 02016-07-15
9 - Episode 9 02016-07-29
10 - Episode 10 02016-08-12
11 - Episode 11 02016-08-26
12 - Episode 12 02016-09-09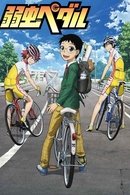 Yowamushi Pedal 2013 | 38 Episodes
Yowamushi Pedal of Yowamushi Pedal premiered on Oct 07, 2013.
Cast..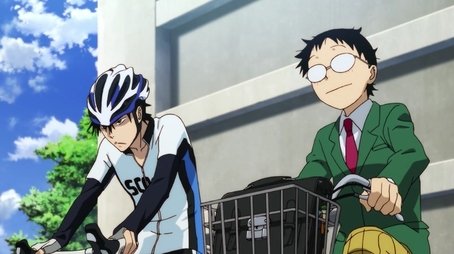 1 - Because I Can Go to Akiba for Free 02013-10-07
Onoda Sakamichi, a diehard anime fan, bikes 90 kilometers to and from Akiba to buy anime goods. Enrolled at Chiba Sohoku Public High School, he plans to join the anime club, hoping to make friends.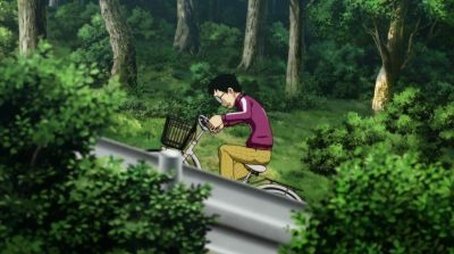 2 - To Recruit More Members 02013-10-14
Imaizumi challenges Sakamichi to a race up the school's steep rear gate slope. To spice up the competition, Imaizumi agrees to join the anime club if he loses. Sakamichi gives it his all, hoping to reform the club.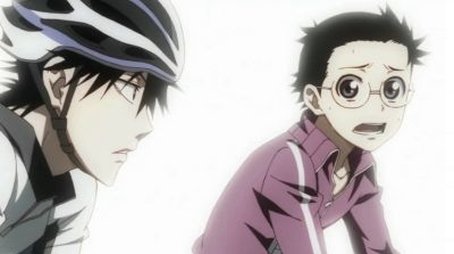 3 - I Don't Have Any Friends 02013-10-21
The race between Sakamichi and Imaizumi continues. Imaizumi has passed Sakamichi, but thanks to a seat adjustment from Miki, Sakamichi has more power than ever before.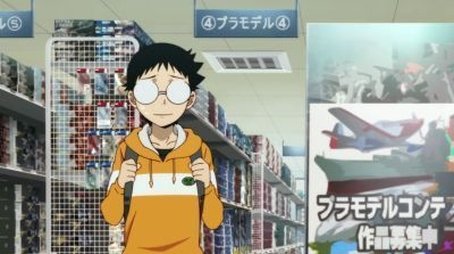 4 - Naruko Shoukichi 02013-10-28
With the rear gate slope race over, Sakamichi returns to Akiba to buy some more anime goods. There, he runs into Naruko Shoukichi, a boy with a Kansai accent who's riding a bike.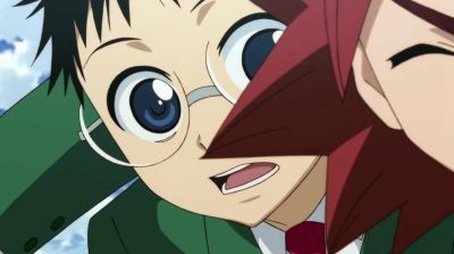 5 - The Sohoku High School Bicycle Racing Team 02013-11-04
Sakamichi returns to high school where he runs into Naruko at the school's store. Naruko encourages Sakamichi to join the cycling club with him, but Sakamichi doesn't want to give up on the anime club.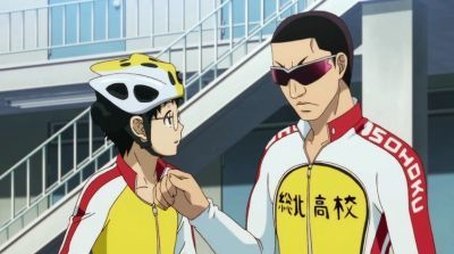 6 - Welcoming Race 02013-11-11
The welcoming race begins. Sakamichi is excited to, once again, race against Imaizumi and Naruko.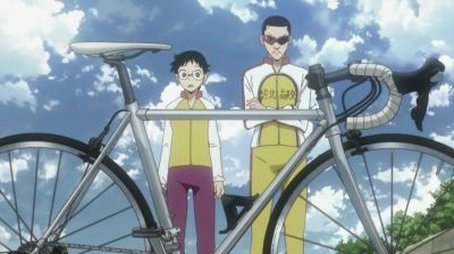 7 - I Want to Catch Up! 02013-11-18
With his new road racer, Sakamichi quickly moves up from sixth to fourth place and makes up a five minute deficit. The captain sees Sakamichi's determination and decides to test his skills.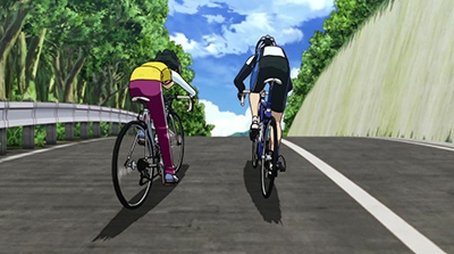 8 - Sprint Climb!! 02013-11-25
Sakamichi finally catches up to Imaizumi and Naruko, stoking their competitive natures.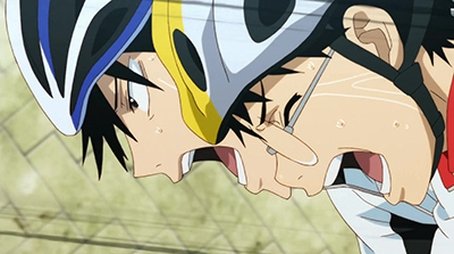 9 - Full Power VS Full Power 02013-12-02
Determined to become the King of the Mountain in Minegayama, Sakamichi raises his RPMs to catch up to Imaizumi.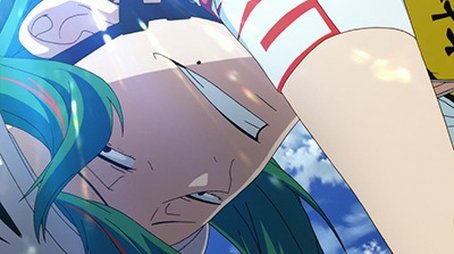 10 - Peak Spider 02013-12-09
With the welcoming race over, each of the first years is given special training by other members of the team.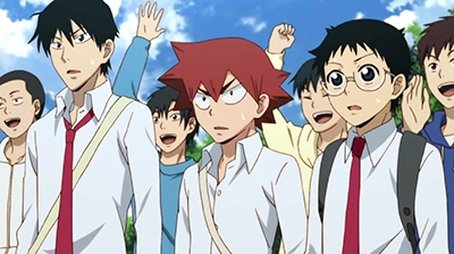 11 - Human Bullet Train!! 02013-12-16
One day has passed since special training. The freshmen are in class when they learn that the Inter-High Preliminaries have started.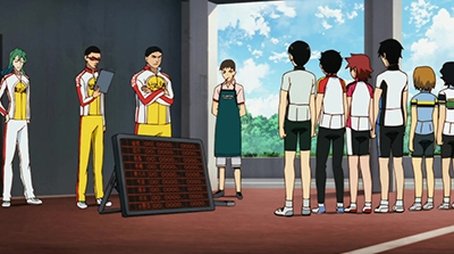 12 - First Day of Camp! 02013-12-23
The Sohoku High bicycle racing club holds a training camp to prepare for the Inter-High. As a carsick Sakamichi makes his way to camp, he encounters cyclist Manami Sangaku.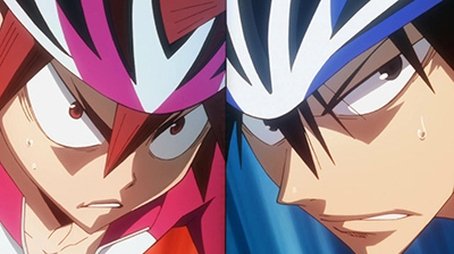 13 - Imaizumi and Naruko's 1000km 02014-01-06
The first day of training is over. Imaizumi, Naruko, and Sugimoto have all managed to complete 200km while Onoda has only completed 165km.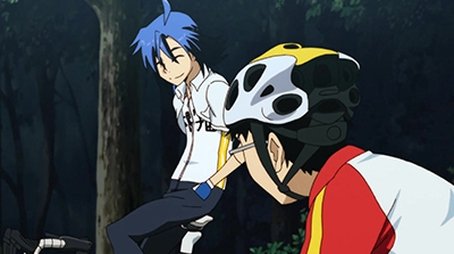 14 - Reunion at Dawn 02014-01-13
The third day of camp. While riding alone in the early morning, Sakamichi runs into Manami, the boy he met on the first day of camp.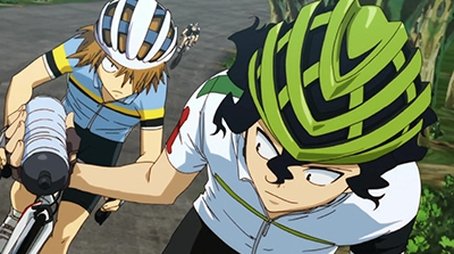 15 - Strategy 02014-01-20
After his meeting with Manami, Sakamichi is more excited than ever to take part in the Inter-High. In order to participate, Sakamichi realizes he must first ride 1,000 kilometers and begins matching paces and laps with Imaizumi and Naruko.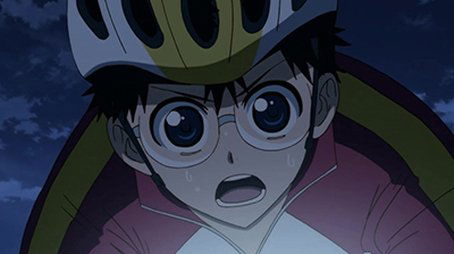 16 - Breakthrough 02014-01-27
Second years Teshima and Aoyagi stand between the first years and their goal to finish 1,000 kilometers. In order to protect their lead, the second years challenge the first years.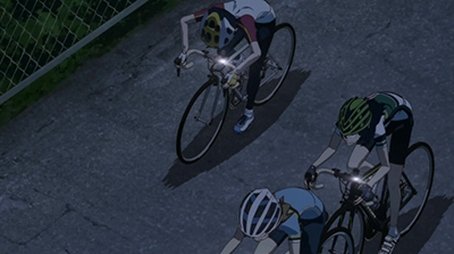 17 - Onoda in Last Place 02014-02-03
After Sakamichi breaks through Teshima's impregnable guard, Teshima loses his will to fight. Aoyagi's insistence that they go to the Inter-High together, however, gives Teshima the strength to carry on.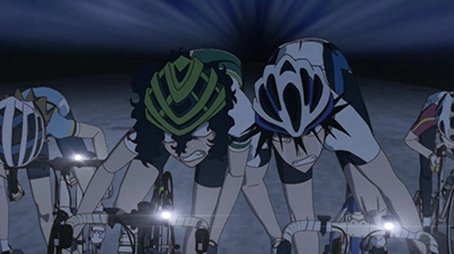 18 - All Out Battle 02014-02-10
After falling to last place, Sakamichi catches up to Imaizumi, Naruko, Teshima, and Aoyagi. Admist their emotions, the five boys clash in an all out sprint to the finish line!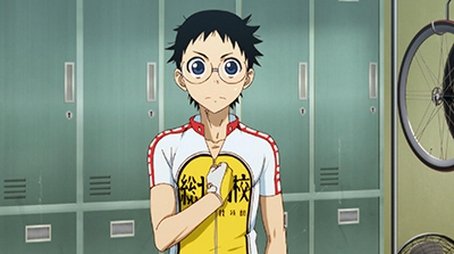 19 - A New Start 02014-02-17
Having completed the difficult training camp, Sakamichi has grown, but lacks the experience and strength of the other members. Disillusioned, he begins to give up on his dream of going to the Inter-High.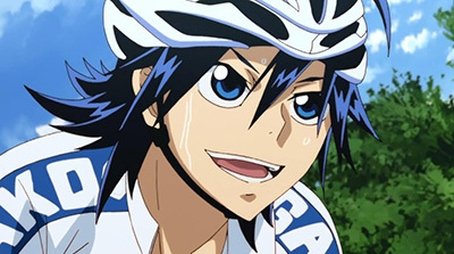 20 - Manami Sangaku 02014-02-24
As Sohoku's team eagerly awaits the upcoming Inter-High, the Hakone club holds individual elimination races and fills all but one remaining spot.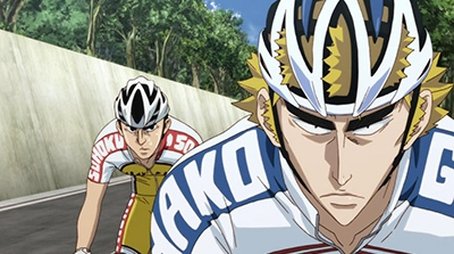 21 - Snake of the Stone Path 02014-03-03
The first years learn about the previous year's Inter-High and the rivalry between Kinjou and Fukutomi.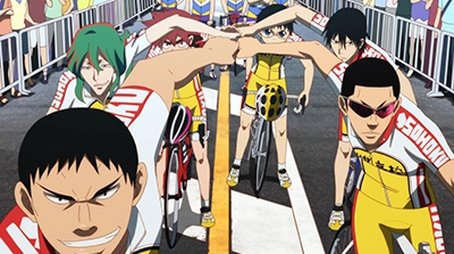 22 - The Inter-High Begins 02014-03-10
Sakamichi and team arrive at Enoshima, the starting point for the Inter-High. Nervous at first, Sakamichi's anxiety fades as his teammates cheer him on.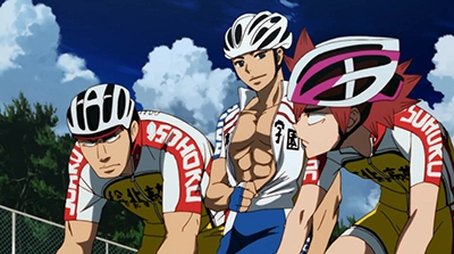 23 - Top Sprinter!! 02014-03-17
The first day of the Inter-High begins. Sakamichi hopes to finish with Imaizumi and Naruko by his side. As they enter the flats, the sprinter's get to shine.
24 - Trembling Izumida 02014-03-24
All sprinters race toward the first checkpoint. Leaders Tadokoro and Naruko are pursued by Hakone's Izumida, a formidable opponent who's trained just for this day.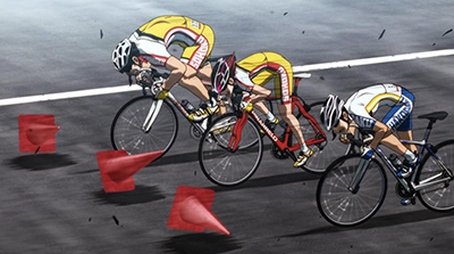 25 - Loss 02014-03-31
With only 700 meters until the first check point, Tadokoro, Naruko and Izumida are neck-and-neck.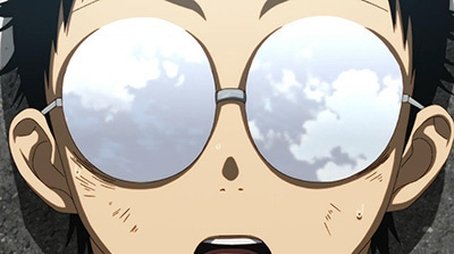 26 - I Can See The Sky 02014-04-07
The race to the first checkpoint comes down to three men. The battle is ultimately decided by their determination to win, and the race enters the mountain stage.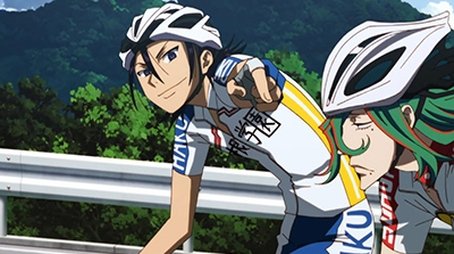 27 - Toudou, God of the Mountains 02014-04-14
When Sakamichi falls and ends up in last place, Makishima takes over to lead the team through the mountain stage.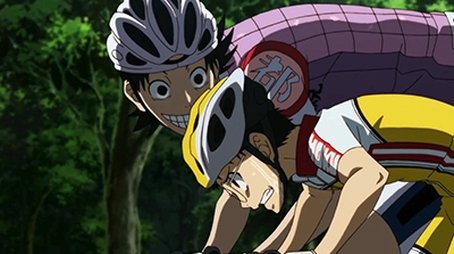 28 - 100 Man Barrier 02014-04-21
Now in last place, Sakamichi must find a way to pass 100 men and catch up to his team.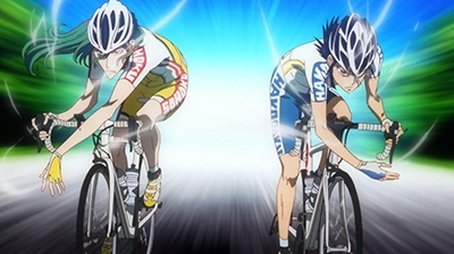 29 - The Summit 02014-04-28
As he closes in on the top of the mountain, Makishima moves into second place, in place to challenge his rival, Hakone's Toudou, for the lead.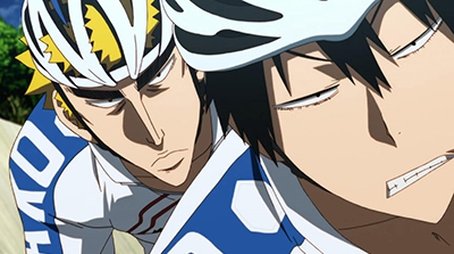 30 - Arakita and Imaizumi 02014-05-05
Arakita and Imaizumi help pull Kinjou and Fukutomi toward the finish line, hoping to help their team gain the advantage. With just four kilometers to go, Sohoku and Hakone find themselves in a dead heat.
31 - The Strong Three 02014-05-12
Just before the finish line, Midousuji, astoundingly, closes in on the aces. In order to protect his ace, Imaizumi chases after Midousuji, pushing his body to the limit.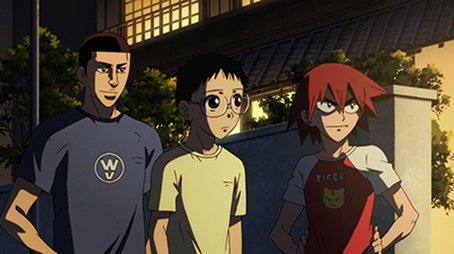 32 - Night of Hope 02014-05-19
After a long first day, Fukutomi, Kinjou, and Midousuji's three-way battle ends in a three-way tie. As the winners of each section's checkpoint are celebrated, Tadokoro falls ill.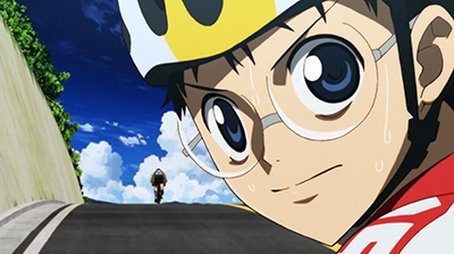 33 - You Are the Princess 02014-05-26
The longest stage of the three day Inter-High begins on the second day. With orders to climb the pass and catch up to Kinjou and Imaizumi, Sakamichi begins riding.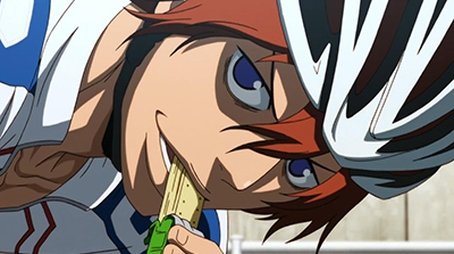 34 - Shinkai Hayato 02014-06-02
Team Sohoku's members are separated. Hakone Academy and Midousuji's Kyoto Fushimi sprint ahead, leaving a panicked Imaizumi and Kinjou behind.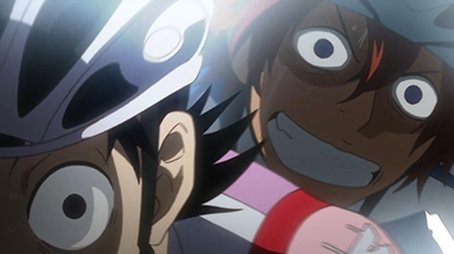 35 - The Winner 02014-06-09
Although Makishima and Naruko have met up with the group, Sohoku remains at a disadvantage. However, knowing Sakamichi and Tadokoro are catching up from behind, they once again pursue the teams in the lead.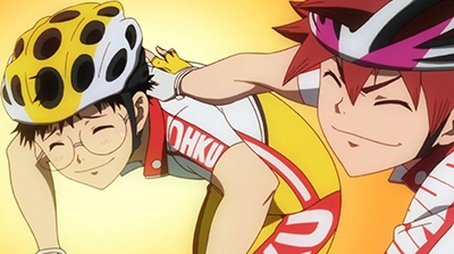 36 - Strongest and Fastest 02014-06-16
Only 100 meters to the sprint checkpoint. In his battle against Midousuji, Shinkai propels himself faster than ever. In the face of such overwhelming power, Midousuji removes the tape on his thighs and rides at full strength.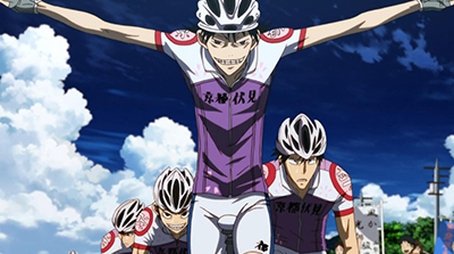 37 - Passing the Crown 02014-06-23
With Sakamichi and Tadokoro caught up, team Sohoku finally has all six members. As if pulled along by Sakamichi's efforts, Imaizumi and Naruko begin riding as one.
38 - The Soul of Sohoku 02014-06-30
The race seems to be going according to Kyoto Fushimi Midousuji's plan, but Hakone Academy regains their pace through their powerful trust.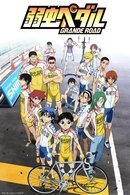 Yowamushi Pedal: Grande Road 2014 | 24 Episodes
Yowamushi Pedal: Grande Road of Yowamushi Pedal premiered on Oct 06, 2014.
Cast..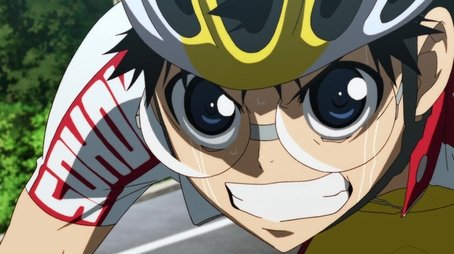 1 - Phase 49 02014-10-06
There are 4 kilometers remaining to the finish line of the Inter-high's second day. Riding in the lead are Hakone Academy, Kyoto Fushimi, and Sohoku High, whose members were united through Sakamichi's efforts.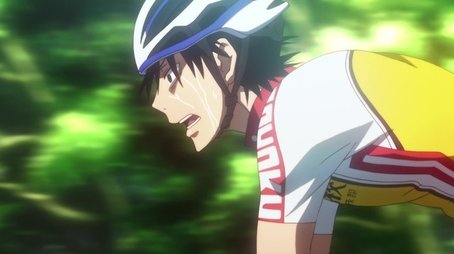 2 - The Aces 02014-10-13
Just before the second day's finish line as three schools compete for the lead, ace assistant Imaizumi aims to propel his ace ahead of the pack after the sharp turn.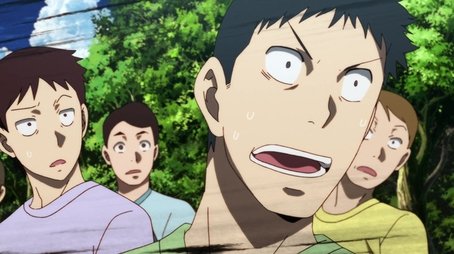 3 - Akira 02014-10-20
Midousuji's unexpected solo attack before the sharp turn leaves him riding in the lead alone just before the finish line. However, Kinjou and Fukutomi place their team's hopes on their backs and exceed their limits to catch up to Midousuji.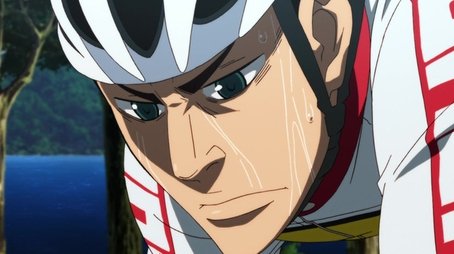 4 - Resolution 02014-10-27
Just before the second day's finish line, Kinjou and Fukutomi pass Midousuji. Who will cross the finish line first...?!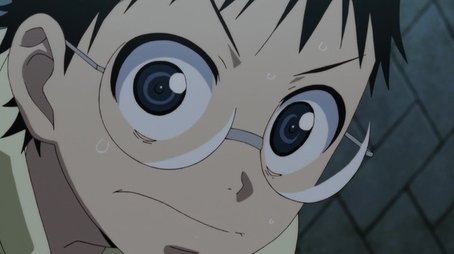 5 - The Three Kilometers to the Pharmacy 02014-11-03
After his loss on the second day of the Inter-high, Midousuji says he won't participate in tomorrow's race and leaves the hotel alone. While riding back to Kyoto, Midousuji runs into Sakamichi...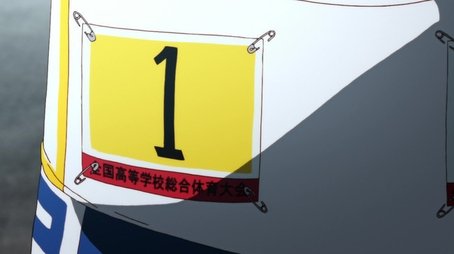 6 - Those Who Have 02014-11-10
The Inter-high enters its final day. Before the race begins, as each school's tension reaches its peak, Machimiya of Hiroshima Kureminami appears before Sakamichi and his team.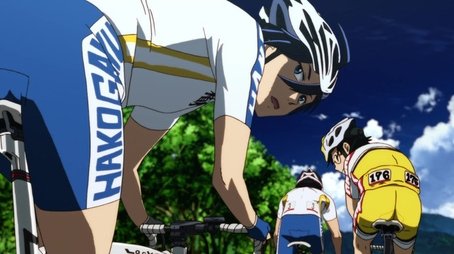 7 - ROAD.7 The Pack Approaches 02014-11-17
The third day of the Inter-high has finally begun. Sohoku and Hakone Academy cooperate in order to reach the aces who started before them. Meanwhile, Hiroshima Kureminami's Machimiya gathers the rear pack and begins cooperating with them as well.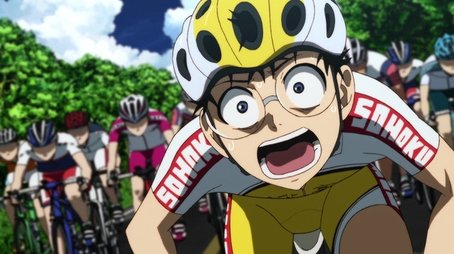 8 - Arakita 02014-11-24
Machimiya's rear pack swallows Sakamichi. Hiroshima Kureminami quickly abandons the pack and uses the energy they conserved to chase after the front...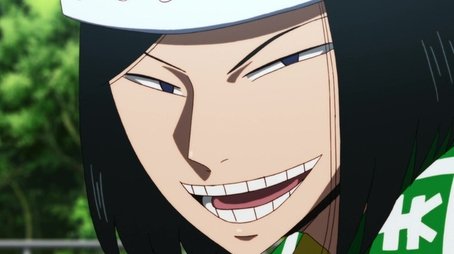 9 - The Fighting Dog of Kure 02014-12-01
Arakita accepts Sakamichi's desperate request to cooperate. Together with Manami, the trio catches up to Machimiya through Arakita's beastly pulling. Hiroshima Kureminami's Ibiya proposes a "20 meter gap race" to Arakita. Machimiya reveals the fighting instincts he was hiding and rides completely out of control!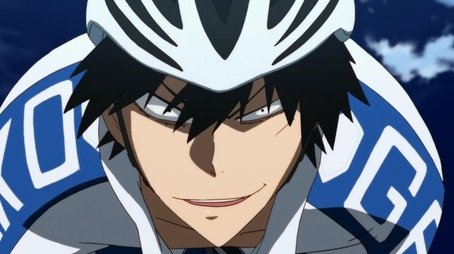 10 - The Domain that Lies Ahead 02014-12-08
Machimiya's resentment towards Hakone Academy explodes and viciously headbutts Arakita as he rides out of control. Seeing Machimiya, Arakita recalls his past...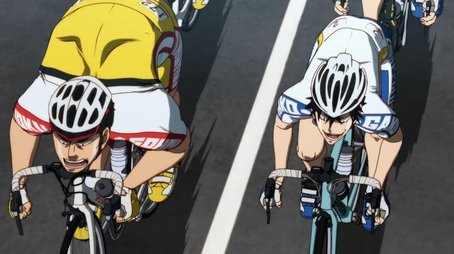 11 - Survival 02014-12-15
Arakita, who let go of his past and faced only forward, defeats Machimiya. All six members of Sohoku and Hakone Academy are united as they head into the final stage!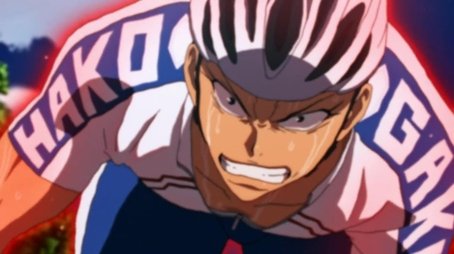 12 - Izumida's Pride 02014-12-22
Arakita sacrifices himself to pull his team, and Hakone Academy accelerates as they carry on his will. As Sohoku does their best to keep up, Izumida exhibits a desperate sprint!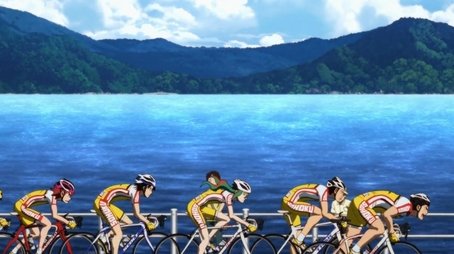 13 - Flat-Out Run at Lake Yamanaka 02015-01-05
Shinkai's demon sprint allows Hakone to slowly pull ahead of Sohoku even further. Not wanting to lose any ground or teammates, the seniors of Sohoku step to the front of the line and decide to rotate the lead while gaining ground.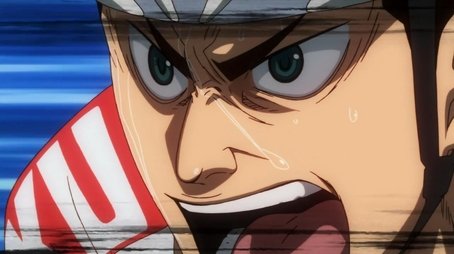 14 - The Final Strategy 02015-01-12
The teams reach the final climb of Day 3, a massive mountain stage. Hakone makes it's move and sends Manami, Toudou, and Fukutomi up the final mountain.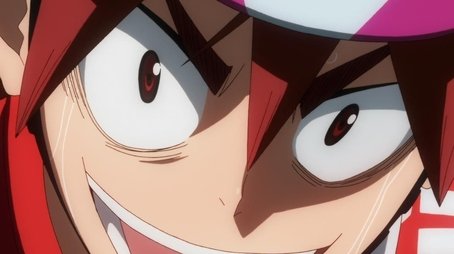 15 - Naruko's True Worth! 02015-01-26
Naruko refuses to give up the lead as Sohoku races up the mountain. He uses his sprinters climb to help the team gain momentum, and just as he appears to be tired Naruko decides to debut his new move: the Armstrong Climb. Naruko's spirit ignites to crowd to cheer for Sohoku, but it has some unexpected consequences.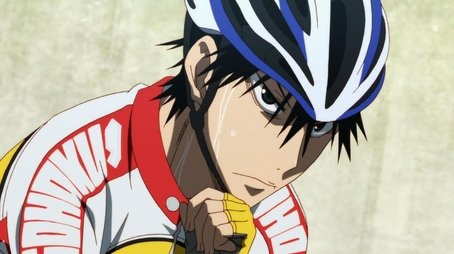 16 - Imaizumi the Ace! 02015-02-02
Thanks to Naruko's sacrifice Sohoku manages to catch Hakone. Fukutomi admits he thought Sohoku would fall apart and yet they managed to catch up, but he says they can never prevail without a true ace. Imaizumi declares that he is the new ace and he will take first.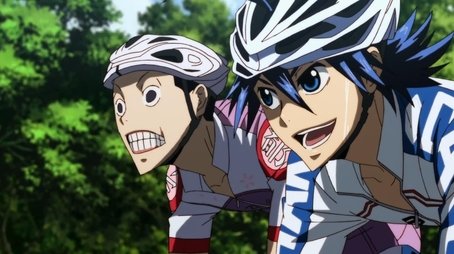 17 - Hakone Academy #6 02015-02-09
Midosuji catches up to Onoda and company and is able to get ahead of the ace climbers. Seeing no other choice Toudou sends Manami ahead to keep Midosuji contained.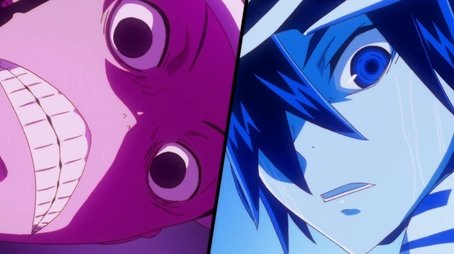 18 - Step by Step 02015-02-16
Manami reveals how he has advanced so far in races, by using nature and feeling it out. When he senses a gust of wind coming Manami uses it to propel himself ahead of Midosuji.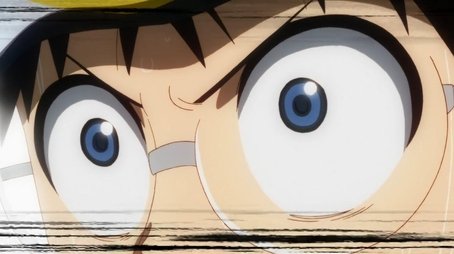 19 - Sakamichi's Job 02015-02-23
Onoda fails to hold off Midosuji. Then he remembers the words from Naruko about how he clings to someone when racing and doesn't let go. Onoda begins to cling to the back of Midosuji's bike and is tricked into running off the road by Midosuji.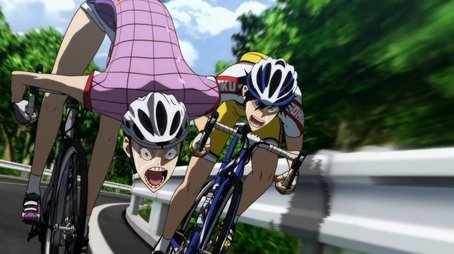 20 - Imazumi vs. Midosuji 02015-03-02
Sakamichi reaches the lead pack and joins Imaizumi, and the pair reaffirms their desire to win. Without a moment's delay, Midousuji begins his attack!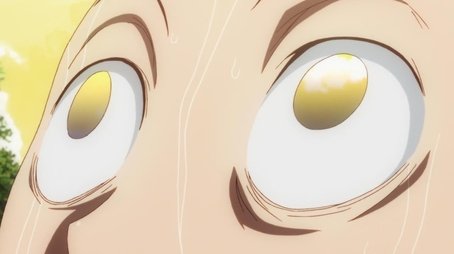 21 - #91 02015-03-09
Midousuji attacks again and again, and Imaizumi holds him back. As their battle gains speed, the race enters the Fuji Azami Line's only downhill section!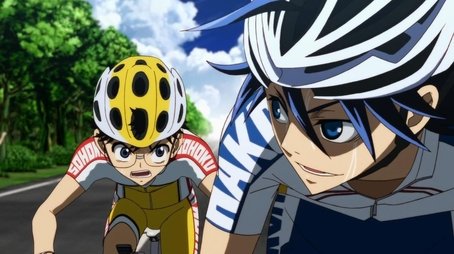 22 - Manami and Sakamichi 02015-03-16
When Imaizumi's frame breaks during his battle against Midousuji, Manami quickly overtakes him. Realizing he cannot catch Manami himself, he entrusts Sakamichi with the soul of Sohoku.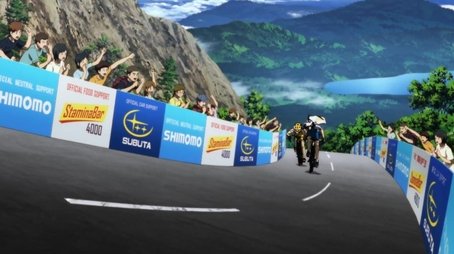 23 - The Promised Road 02015-03-23
Entrusted with Sohoku's hopes, Sakamichi charges straight ahead. Meanwhile, Manami shifts up gear by gear as he rides for the peak.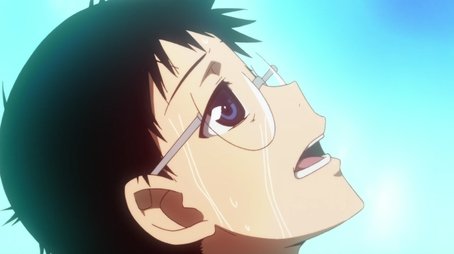 24 - Winner 02015-03-30
Sakamichi pedals to take his team's jersey to the finish line, and Manami strains to reach the peak. As both competitors ride all-out, the Inter-high comes to a close!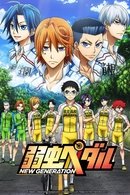 Yowamushi Pedal: New Generation 2017 | 25 Episodes
Yowamushi Pedal: New Generation of Yowamushi Pedal premiered on Jan 10, 2017.
Cast..
1 - Episode 1 02017-01-10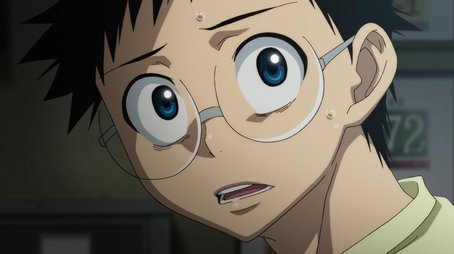 2 - Episode 2 02017-01-16
3 - Episode 3 02017-01-23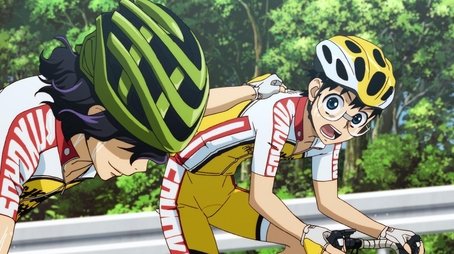 4 - Episode 4 02017-01-30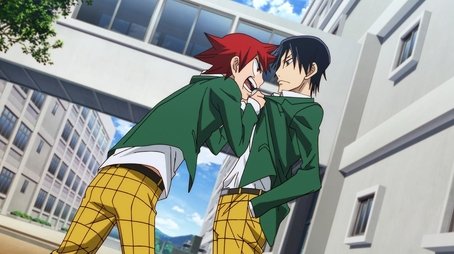 5 - Episode 5 02017-02-06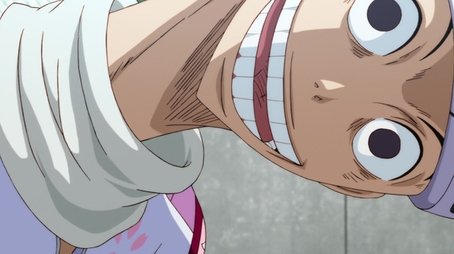 6 - Episode 6 02017-02-13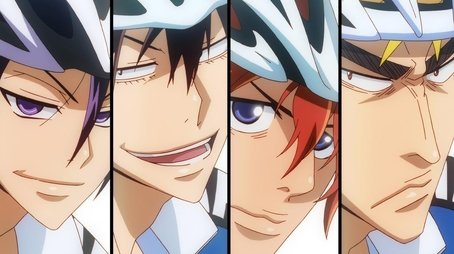 7 - Episode 7 02017-02-20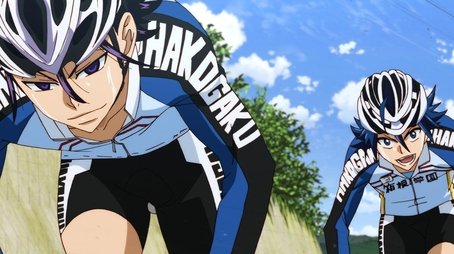 8 - Episode 8 02017-02-27
9 - Episode 9 02017-03-06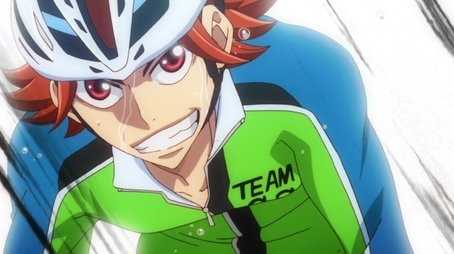 10 - Episode 10 02017-03-13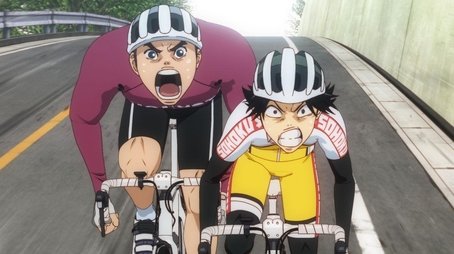 11 - Episode 11 02017-03-20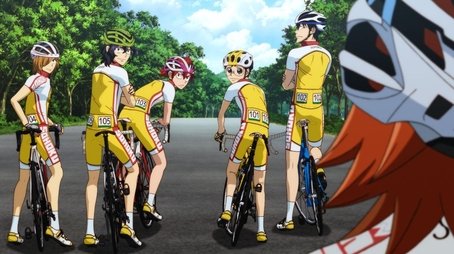 12 - Episode 12 02017-03-27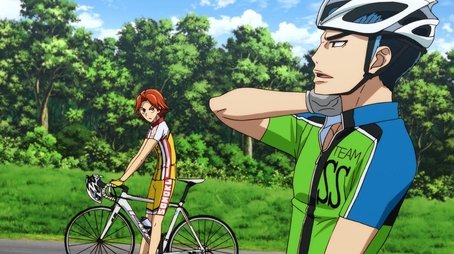 13 - Episode 13 02017-04-03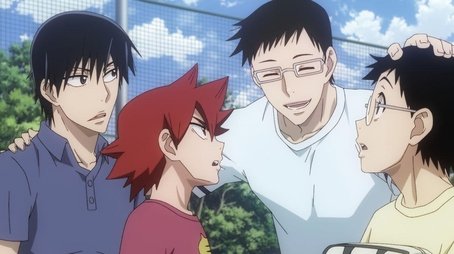 14 - Episode 14 02017-04-10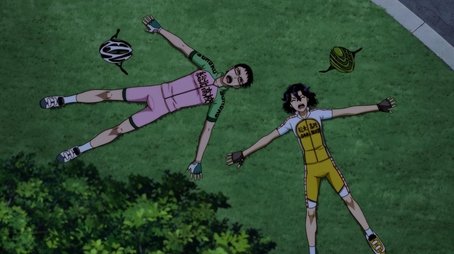 15 - Episode 15 02017-04-17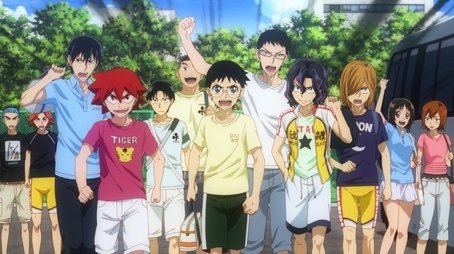 16 - Episode 16 02017-04-24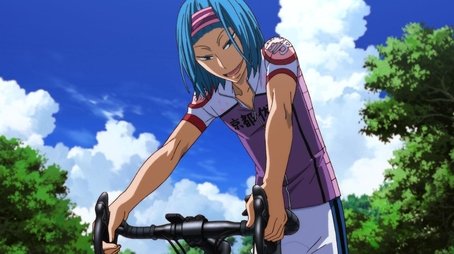 17 - Episode 17 02017-05-01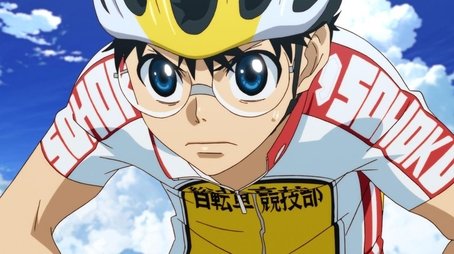 18 - The Swelling Aoyagi 02017-05-09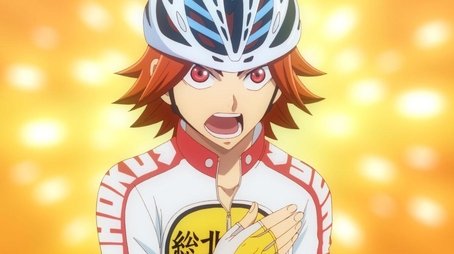 19 - Episode 19 02017-05-16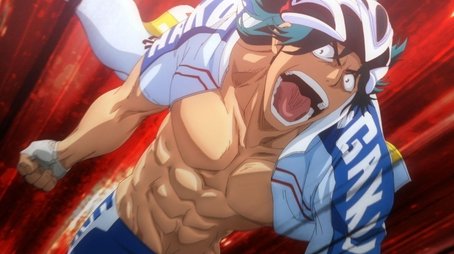 20 - Episode 20 02017-05-23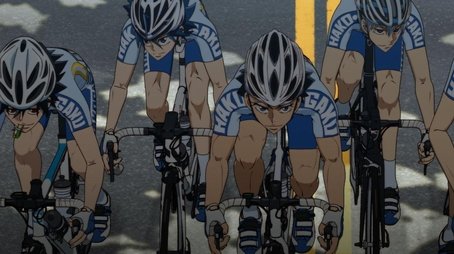 21 - Episode 21 02017-05-30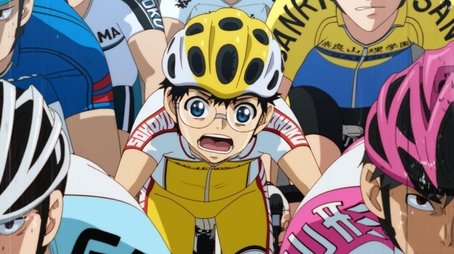 22 - Episode 22 02017-06-06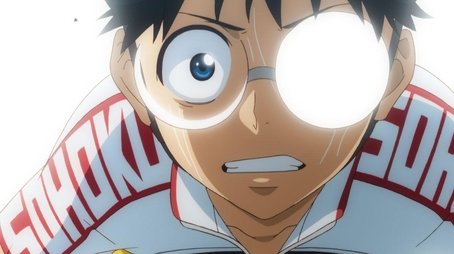 23 - Episode 23 02017-06-13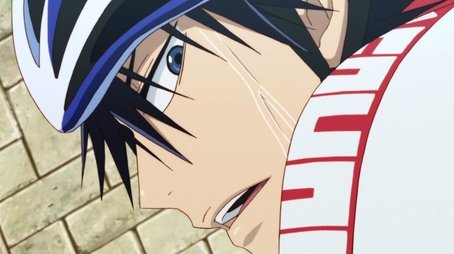 24 - Episode 24 02017-06-20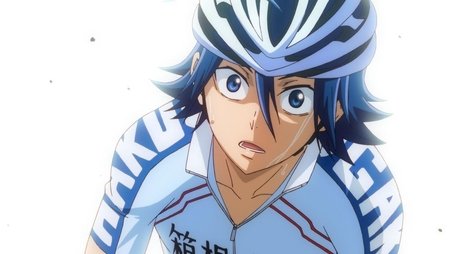 25 - Episode 25 02017-06-27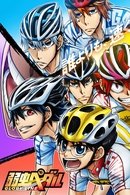 Yowamushi Pedal: Glory Line 2018 | 25 Episodes
Yowamushi Pedal: Glory Line of Yowamushi Pedal premiered on Jan 09, 2018.
Cast..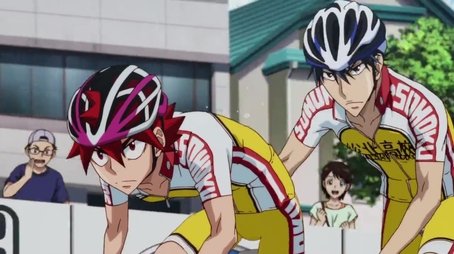 1 - Episode 1 02018-01-09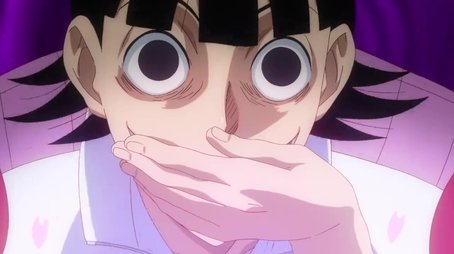 2 - Episode 2 02018-01-16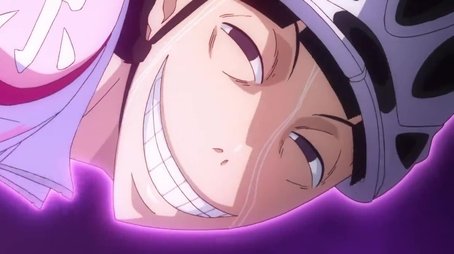 3 - Episode 3 02018-01-23
4 - Episode 4 02018-01-30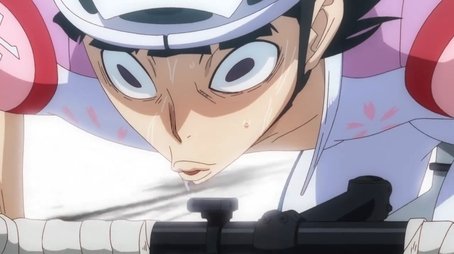 5 - Episode 5 02018-02-05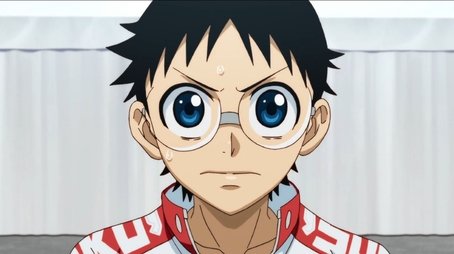 6 - Episode 6 02018-02-12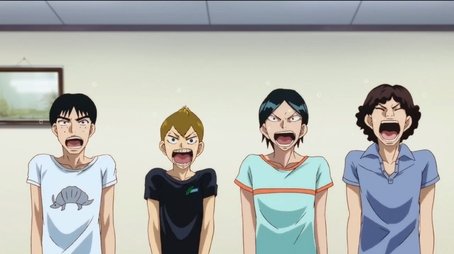 7 - Episode 7 02018-02-19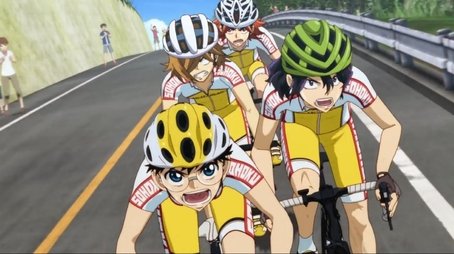 8 - Episode 8 02018-02-26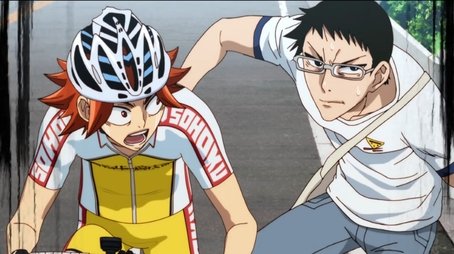 9 - Episode 9 02018-03-05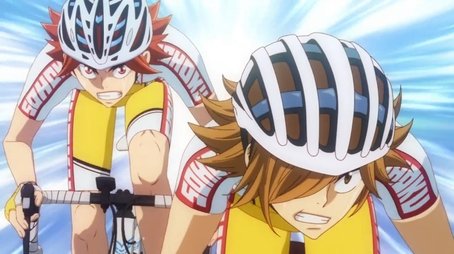 10 - Episode 10 02018-03-12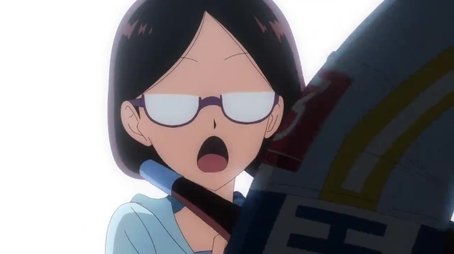 11 - Episode 11 02018-03-20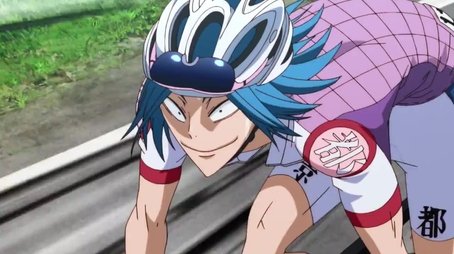 12 - Episode 12 02018-03-27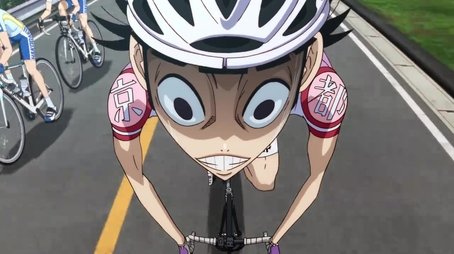 13 - Episode 13 02018-04-03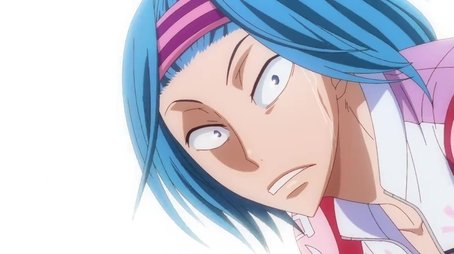 14 - Episode 14 02018-04-10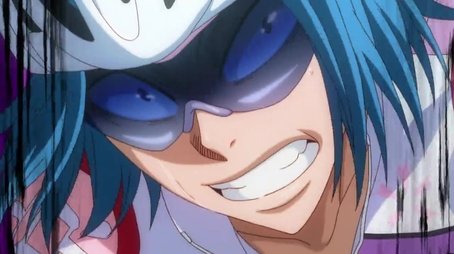 15 - Episode 15 02018-04-17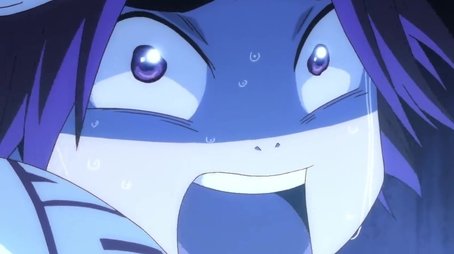 16 - Episode 16 02018-04-24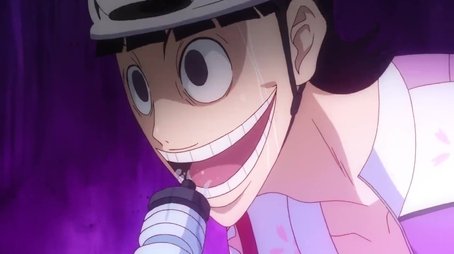 17 - Episode 17 02018-05-01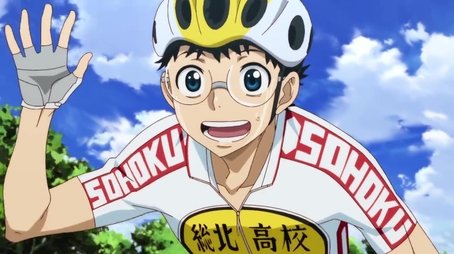 18 - Episode 18 02018-05-08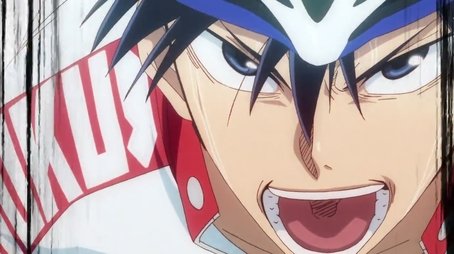 19 - Episode 19 02018-05-15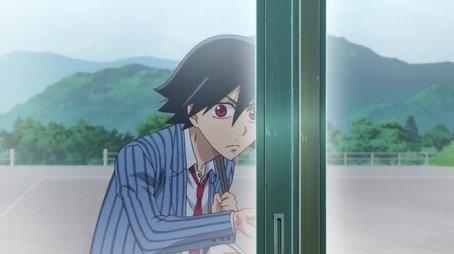 20 - Episode 20 02018-05-22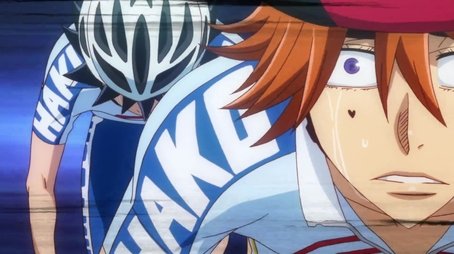 21 - Episode 21 02018-05-29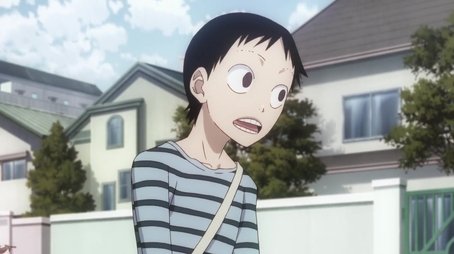 22 - Episode 22 02018-06-05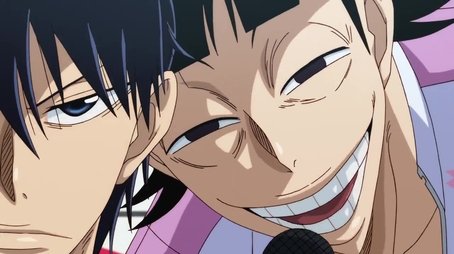 23 - Episode 23 02018-06-12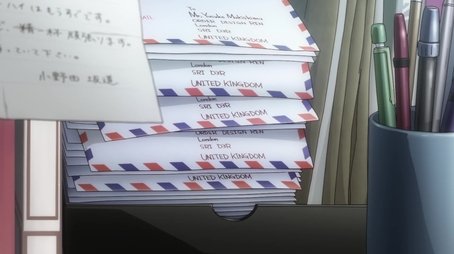 24 - Episode 24 02018-06-19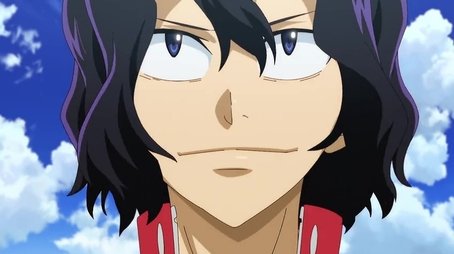 25 - Episode 25 02018-06-26