Yoshitaka Yamaya
Yūki Hase
Sora Amamiya
Kaori Fujimiya
Yoshimasa Hosoya
Shōgo Kiryū
Rumi Ookubo
Saki Yamagishi
Shintaro Asanuma
Hajime Kujō
Nakahara Mai
Fujimiya Shiho
Junji Majima
Jun Inoue (voice)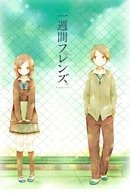 Specials 2014 | 13 Episodes
Specials of One Week Friends premiered on Jun 18, 2014.
Cast..
1 - Episode 1 02014-06-18
2 - Episode 2 02014-07-16
3 - Episode 3 02014-07-16
4 - Episode 4 02014-08-20
5 - Episode 5 02014-08-20
6 - Episode 6 02014-09-17
7 - Episode 7 02014-09-17
8 - Episode 8 02014-10-15
9 - Episode 9 02014-10-15
10 - Episode 10 02014-10-15
11 - Episode 11 02014-11-19
12 - Episode 12 02014-11-19
13 - Episode 13 02014-10-15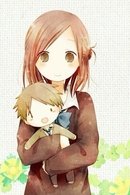 Season 1 2014 | 12 Episodes
Season 1 of One Week Friends premiered on Apr 05, 2014.
Cast..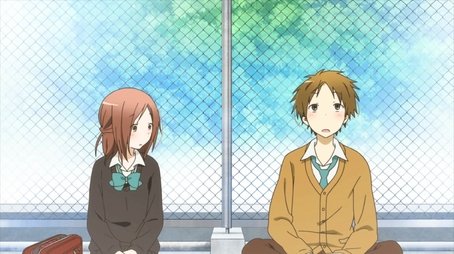 1 - Beginning of a Friendship 02014-04-06
Second year high school student Hase Yuki grows curious about his classmate Fujimiya Kaori, who never associates with anyone and is always alone, and asks to be her friend. However, while Kaori is pleased by his request, she insists she can't make friends and turns him down.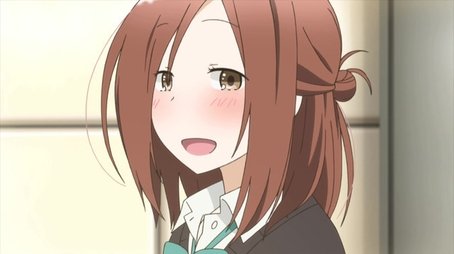 2 - How to Spend Time with Friends 02014-04-13
"My memories of my friends disappears each week." True to her words, Kaori's memories of Yuki had disappeared by Monday. Still determined to be Kaori's friend, Yuki makes a suggestion.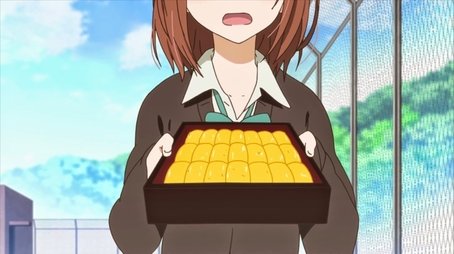 3 - Friends of Friends 02014-04-20
Yuki and Kaori grow closer because of the diary. While Kaori seems to enjoy her lunches with Yuki, people continue talking about her behind her back as she still doesn't associate with others.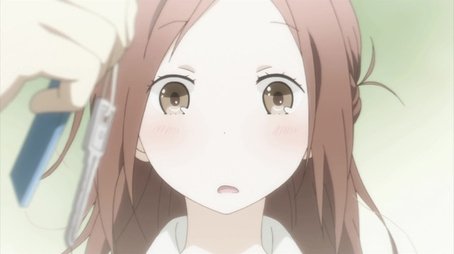 4 - Fighting with Friends 02014-04-27
When Kaori becomes friends with Shogo, the class suddenly begins talking about it. Yuki doesn't enjoy that Shogo has been identified as Kaori's friend before himself.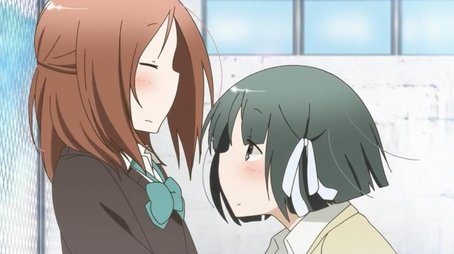 5 - New Friends 02014-05-04
Kaori continues avoiding people in class. One day, when Yuki is called out by Inoue-sensei during lunch and Kaori is waiting on the roof alone, a girl appears.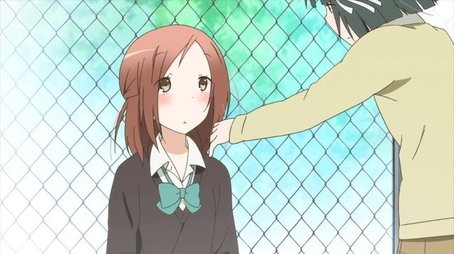 6 - Mothers of Friends 02014-05-11
When Yuki has to take a make-up math test, he goes to Kaori's house with Shogo and Saki for tutoring. Kaori's mother Shiho is overjoyed when her daughter brings home friends.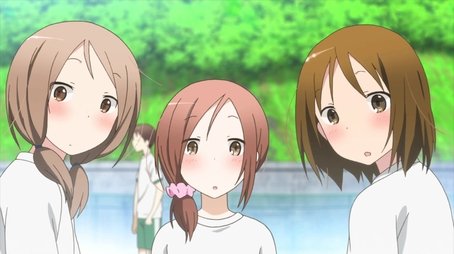 7 - Friends of ''Ah.'' / Friends of ''Whew.'' 02014-05-18
During Physical Education, Maiko and Ai begin asking Kaori about her relationship with Yuki and find them to be a really cute couple. Since they had been spending less time together in recent days, Yuki asks Kaori to tutor him for their final math exam and insist that they be alone. As they begin their tutoring after school, Yuki asks Kaori about her fascination with Math and inadvertently calls her cute during their talk. Afterwards Saki shows up with a class announcement from Mr. Inoue and Yuki helps her put it up. However as Maiko and Ai come to retrieve Saki, Kaori says "Ah" when they leave, much to her's and Yuki's confusion. As Summer break draws near Yuki begins worrying about not being able to see Kaori as often and finds himself reluctant to talk to her about it. However Shogo convinces him that he should ask Kaori to meet up over the break and physically nudges Yuki out of his reluctance. Yuki eventually asks Kaori to make plans to meet up over the break and learns that she had just assumed they would still see each other. When Summer break begins the next Monday, Yuki and Kaori fail to plan a location to rendezvous and end up meeting on the school roof. Much to their surprise though, Kaori finally begins remembering exactly who Yuki is.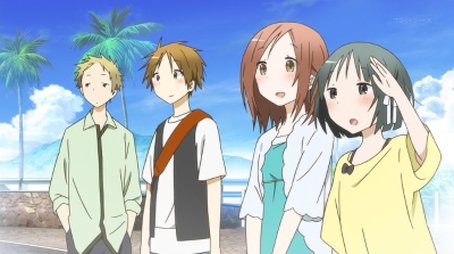 8 - The Beach with Friends 02014-05-25
Summer vacation. Yuki continues seeing Kaori and is delighted when she invites him to the beach. However, he is disappointed when she also wants to invite Shogo and Saki. On the day of their trip, Yuki pulls himself together and heads to Enoshima, but...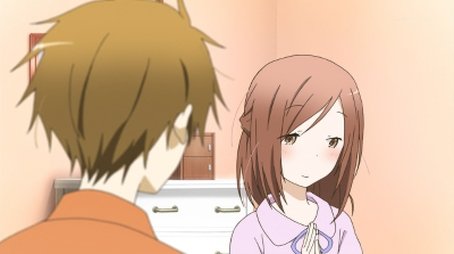 9 - Last Day with Friends 02014-06-01
The four friends get together on the last day of Summer break to finish up assignments. Yuki learns about how much of a difference he's made in Kaori's life.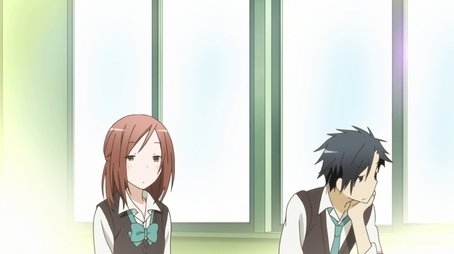 10 - Friends and Friends 02014-06-08
Transfer student, Kujo Hajime, seems to know Kaori, but Kaori doesn't remember him. When Kujo calls her a traitor, Kaori loses consciousness. When she comes to, she has completely forgotten the concerned Yuki by her side.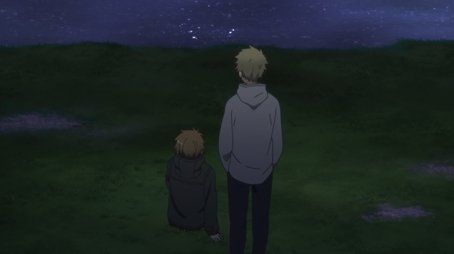 11 - Important Friends 02014-06-15
As the winter season looms, Yuki continues making slow progress with Kaori and become be her friend. Yuki grows curious about why Kaori became upset and left the crêperie and decides to ask Kujo, who was with her, about the situation.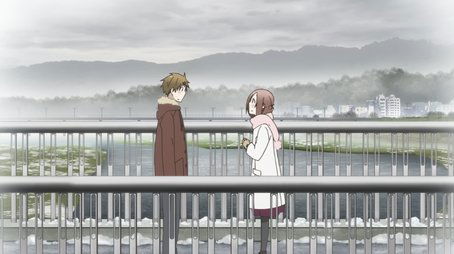 12 - I'd Like for Us to Be Friends 02014-06-22
After hearing Kujo and Kaori's elementary school classmates' stories, Yuki learns why Kaori began losing her memory. Seeing similarities between himself and Kujo, Yuki worries he may hurt Kaori by being around her and decides to keep his distance. Meanwhile, Kaori realizes Yuki is keeping his distance. Even Shogo and Saki begin worrying about them.