Yuichi Nakamura
Homare Moriyama
Ayako Kawasumi
Otoha Sakurano
Ayumi Tsuji
Elise von Dietrich
Kisho Taniyama
Ryohei Tachibana
Ryoko Shiraishi
Takumi Hayami
Fumie Mizusawa
Julia Kudou
Haruka Tomatsu
Yayoi Makihara
Hitomi Nabatame
Dr. Aki Yuko
Kumiko Higa
Ranko Mikogami
Miyuki Sawashiro
Yuki Sakurano
Specials 2006 | 10 Episodes
Specials of Sky Girls premiered on Aug 25, 2006.
Cast..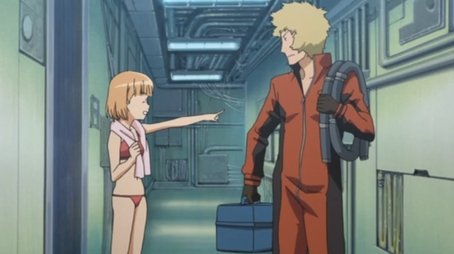 1 - OVA 02006-08-25
A direct to video animation story introducing the Sky Girls. This precedes the Sky Girls TV series and differs slightly from it. Eika, Otoha and Karen are stationed on a naval destroyer and are about to face their first WORM. There is no fourth Sky Girl.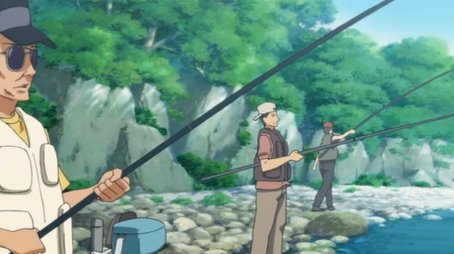 2 - Fierce Battle! Trout Fishing Contest 02007-11-13
3 - Explosive Catch! Mudskipper Fishing! 02007-12-04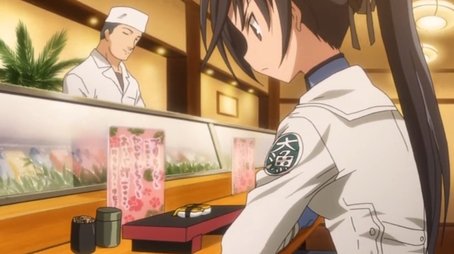 4 - Seashore Battle! Blackfish Fishing! 02007-12-25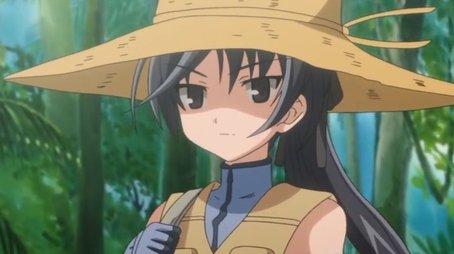 5 - Astonishing! Piranha Fishing! 02008-02-05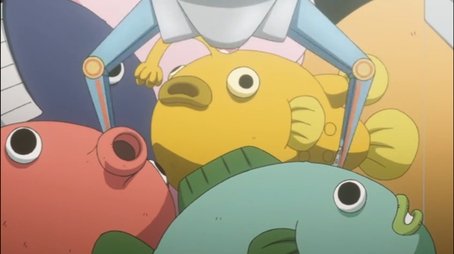 6 - Protect the Indigenous Species! Bass Fishing Contest! 02008-03-04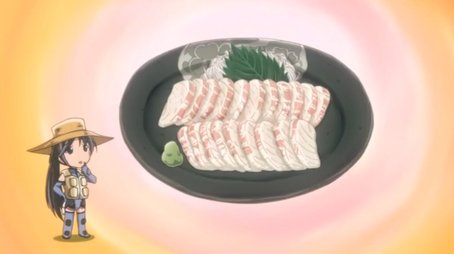 7 - Fish the Porgy with Prawns. Black Progy Fishing! 02008-03-26
8 - The Progy's Really Tough! Red Tai Fishing! 02008-04-29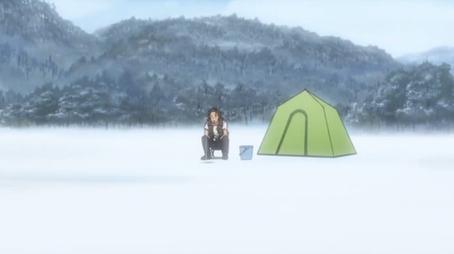 9 - Tempura, Deep-Fried food, and Sometime, Skates! Pond Smelt Fishing on Top of Ice! 02008-05-28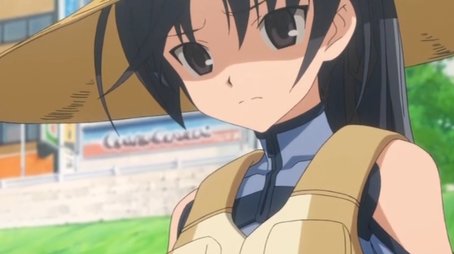 10 - There's No Part That Should Be Thrown Away! Great Battle with the Whale of the Great Deep! 02008-06-25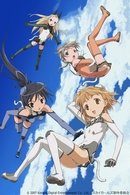 Season 1 2007 | 26 Episodes
Season 1 of Sky Girls premiered on Jul 05, 2007.
Cast..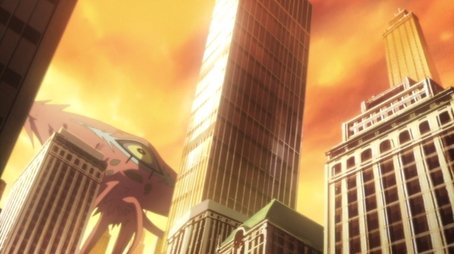 1 - Candidates 02007-07-05
Three young girls are recruited to become test pilots for the new Sonic Diver program.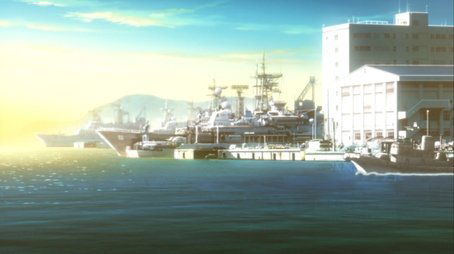 2 - Sonic Diver 02007-07-12
The girls travel to the military base and are introduced to each other and the other base personnel.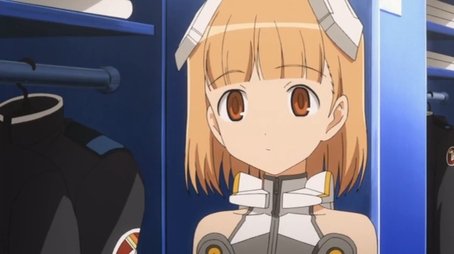 3 - Flight 02007-07-19
Eika performs the team's first test flight of a Sonic Diver.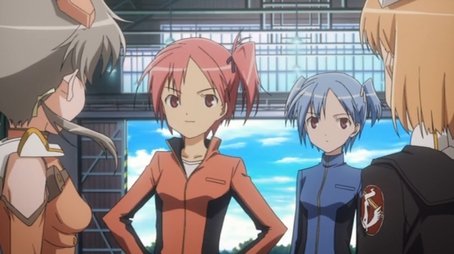 4 - The Alley Corner of the Holiday 02007-07-26
After all the girls have flown their Sonic Divers, it's their first pay day, and first day off. They meet a new friend, Takumi Hayami.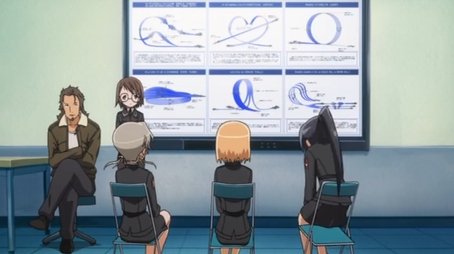 5 - I'm Counting on You, Zero! 02007-08-02
The girls learn to fly as a team. Otoha has trouble with the shooting practice.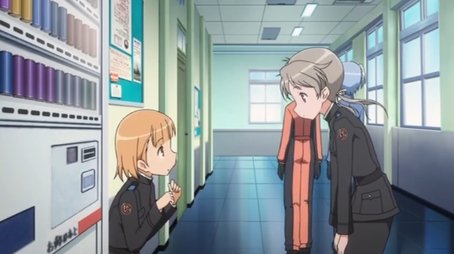 6 - Nanae's Secret 02007-08-09
Elise survives the destruction of the West Europe base. Back at Oppama base, Otoha finds a large bra and MUST find the owner. And the girls have a surprise in their combat simulators.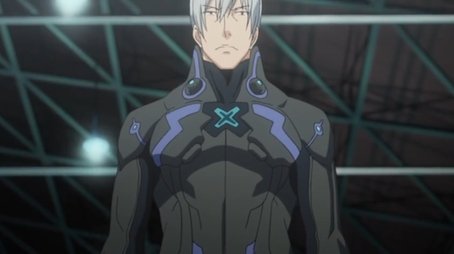 7 - Naming, Sky Girls 02007-08-16
It's time for the girls to debut at the Oppama Air Festival, and they need a team name. The prototype fighter plane, the Vic Viper, debuts and its pilot causes the girls difficulties.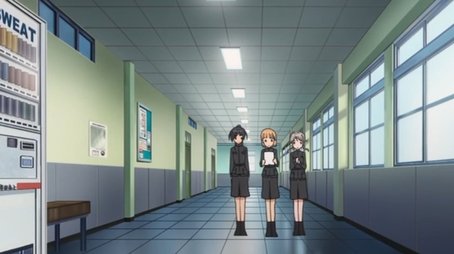 8 - Let's Go to the Hot Spring! 02007-08-23
Fun and trouble at the local hot spring. The girls learn the truth about the Sonic Diver program.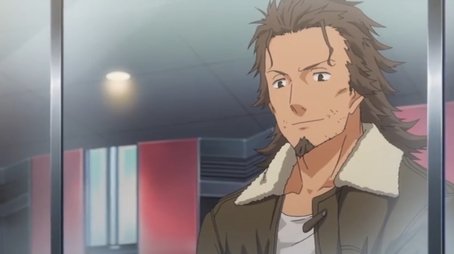 9 - Delta Lock 02007-08-30
The girls learn how to perform the "Delta Lock", a combat maneuver which traps the enemy WORM into a field where its cells collapse and can be destroyed. They also experience their first combat with a real WORM. Karen gets shot down and suffers a concussion and sprained arm.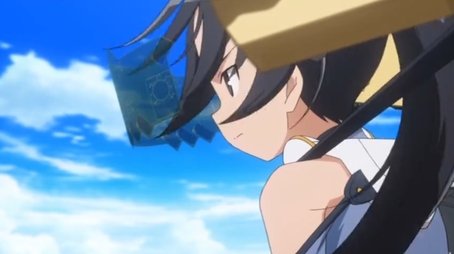 10 - Ghost Base 02007-09-06
The girls chase down rumors of a ghost on the base.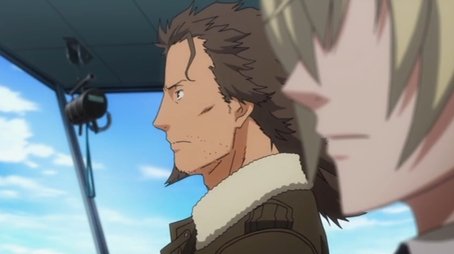 11 - The Fourth Sky Girl 02007-09-13
The girls meet Elise, a Sonic Diver pilot from the destroyed West Europe base.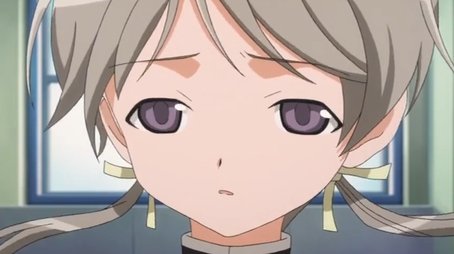 12 - Goodbye, Oppama 02007-09-20
Karen schedules a meeting with her older brother, but must miss it when she's called on a rescue mission. The Sky Girls team is moved from the base to a special-purpose ship called the Koryu.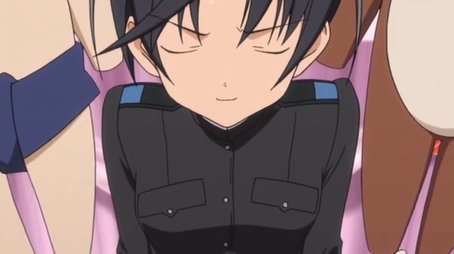 13 - Kouryu, Move Out! 02007-09-27
The Sky Girls team settles into its new home at sea. Ryohei becomes seasick, preventing him from working on Reijin. When a WORM approaches the ship, Otoha is unable to launch, until Ryohei overcomes his illness and repairs their Sonic Diver.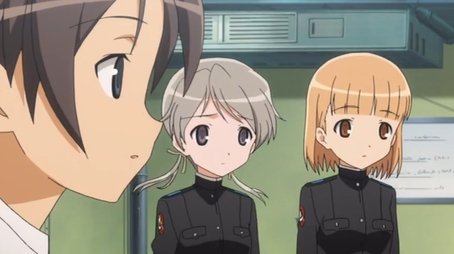 14 - Quadlock 02007-10-04
The Sky Girls battle as a group of four for the first time but Elise, occupied by vengeance, has problems working together as part of a team. Vic Viper is involved in its first battle against a WORM, albeit briefly.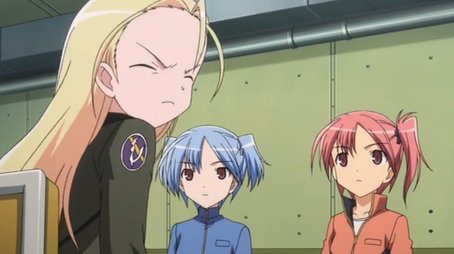 15 - Father and Daughter 02007-10-11
The military's strategy against the WORMs and their plan for the Sky Girls is made clearer. The Koryu is ordered towards a supposed location of a nest of WORMs. Eika's Father faints from over working. Eika's past is somewhat revealed as well.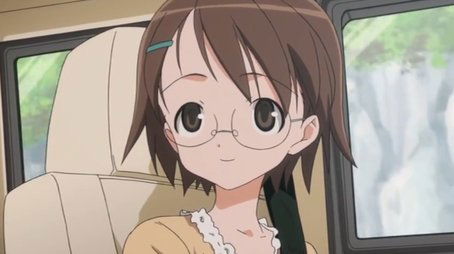 16 - Stopping at a Port 02007-10-18
The Koryu docks at a small island, which happens to be Nanae's home. Nanae is reunited with her childhood friend, Kurosawa Hiroharu, but lies about her job when he displays hostilities toward her ship. He finds out when a WORM attacks, he's saved by the Sky Girls.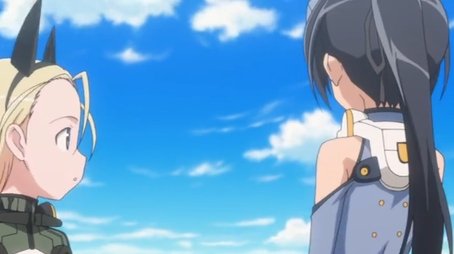 17 - Sky Girls of the Southern Islands 02007-10-25
The Girls become stranded on an island in the south Pacific and have to battle internal fissures that have not fully healed until they are rescued.
18 - Intruder 02007-11-01
A new smaller WORM invades the Koryu.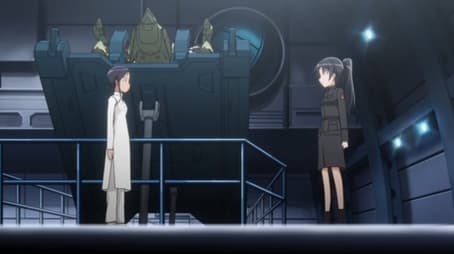 19 - Aisha Chronicle 02007-11-08
Elise is suspicious of Aisha. The Sky Girls learn the origins of the WORMs.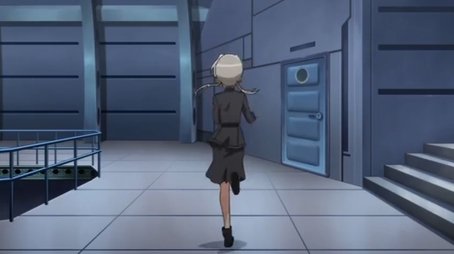 20 - What Came Out in that Finder 02007-11-15
Takumi finds some camera film. Otoha and the crew get to know Aisha. A new faster WORM attacks.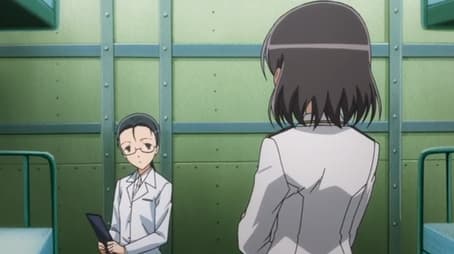 21 - Joint Struggle 02007-11-22
A Vic Viper squadron attacks a WORM with a self-recovery ability. Togo's backstory is also further explained.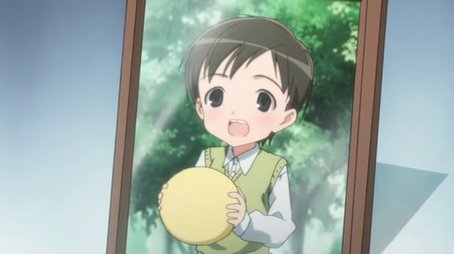 22 - Southern Cross - Holy Night 02007-11-29
Koryu holds a Christmas party celebration. A portion of Otoha's first encounter with WORMs is further revealed. A WORM in the shape of Otoha's long-lost brother makes a dramatic appearance.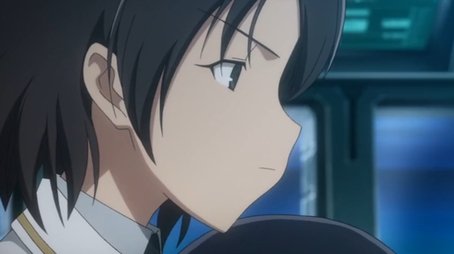 23 - Lost Wing 02007-12-06
Otoha deals with the ramifications of her brother having been resurrected by the WORMs.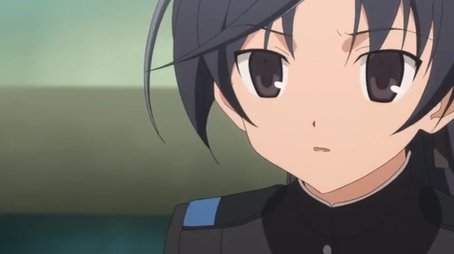 24 - Decisive Battle 02007-12-13
The crew of the Koryu prepare themselves for their last battle with the WORMs.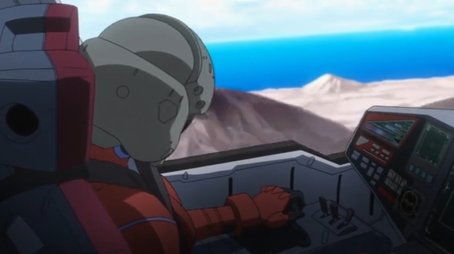 25 - Otoha, Once More 02007-12-20
All five Sky Girls and the Vic Viper squadrons engage in the final battle against the WORMs' nest.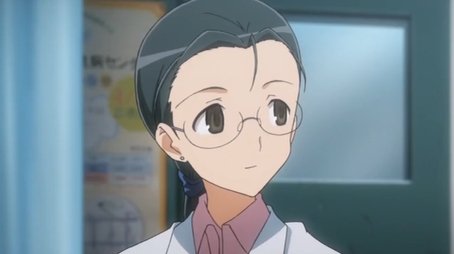 26 - The Future... 02007-12-27
The story catches up on the Sky Girls' lives six months after the WORMs were defeated.