Haruka Tomatsu
Shizuku Mizutani
Atsumi Tanezaki
Natsume Asako
Tatsuhisa Suzuki
Yoshida Haru
Tomoyuki Higuchi
Misawa Mitsuyoshi
Takuma Terashima
Yamaguchi Kenji
Yuichi Nakamura
Yoshida Yuuzan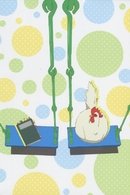 Specials 2013 | 1 Episodes
Specials of My Little Monster premiered on Aug 12, 2013.
Cast..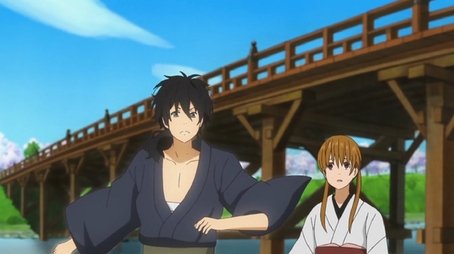 1 - Sitting Next to Gangster-kun 02013-08-12
The characters of Tonari no Kaibutsu-kun return for an anime original story in a parallel universe.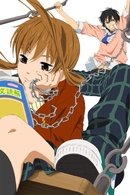 Season 1 2012 | 13 Episodes
Season 1 of My Little Monster premiered on Oct 02, 2012.
Cast..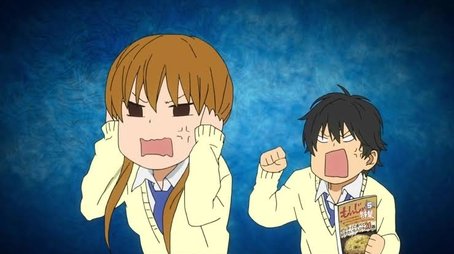 1 - Sitting Next to Yoshida-kun 02012-10-02
Shizuku Mizutani is tasked with delivering the class printouts to Haru Yoshida's home (who is skipping school despite having a suspension he obtained for fighting, over). Haru sees this as something only a friend would do and declares that they are friends. Their class teacher, Saeko tries to get Shizuku to persuade Haru to come to school or else he would be expelled. Meanwhile, Haru's punk friends take advantage of his sincerity and use him for money but Shizuku steps in and reveals the truth to Haru. He then confesses of loving her. Haru eventually goes back to school, where his inability to distinguish social protocols causes a wave of bizzare actions. Eventually, Haru nags Shizuku to go to a monjayaki restaurant but she states that she can't because of her studies. Though when he solves her math problem, she has a flashback where Haru had been the top ranked student before he was suspended. Shizuku then deems him her rival and studies hard, eventually places 1st in the midterms.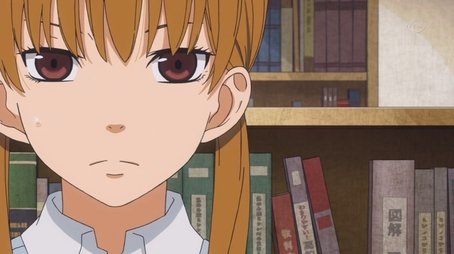 2 - Weird 02012-10-09
Shizuku is caught in a whirlwind of emotions and to make matters worse, a new weirdo has entered her life.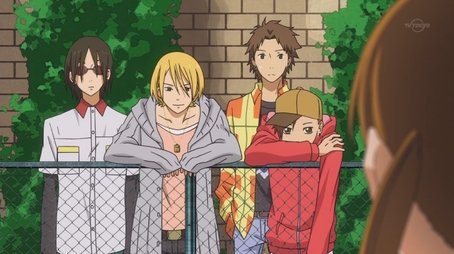 3 - Nuisance 02012-10-16
An oddball collection students have teamed up to build a chicken coop for Nagoya.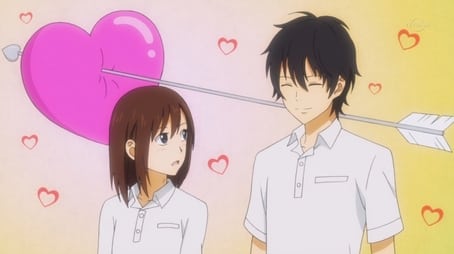 4 - Summer Break 02012-10-23
Some simple advice from Shizuku has led to the class thinking different of Haru. Haru and friends enjoy time by the river.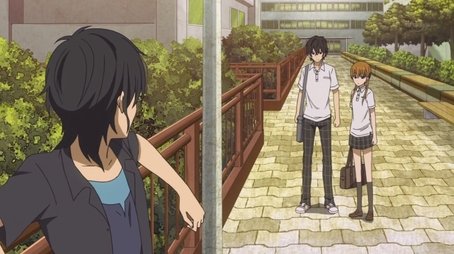 5 - Yoshida Family Matters 02012-10-30
Shizuku wants to know more about Haru's past, but it is a difficult subject for him. She learns more than expected when Haru's brother meets her at school.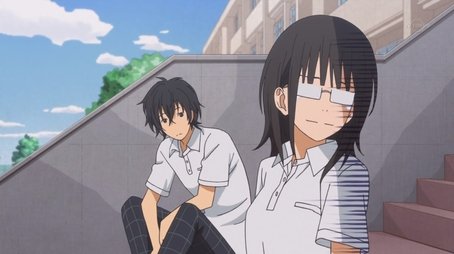 6 - Girls Feeling Melancholy 02012-11-06
Still bothered between Haru's interaction with Oshima, Shizuku begins to act more coldly and distant towards Haru while she comes to the decision to solely focus on her studies. Meanwhile, Oshima struggles with her feelings over Haru and her troubles of being an introvert. Haru tries to get closer to Shizuku by asking her out on a date, but while studying, she openly admits to him that she doesn't have any more feelings for him which creates a strain on their relationship.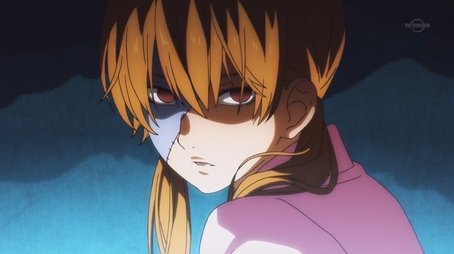 7 - The Distance Between Us 02012-11-13
Haru and Shizuku's relationship keeps flipping back and forth. Haru is now determined to win her over and is getting advice from his new friends.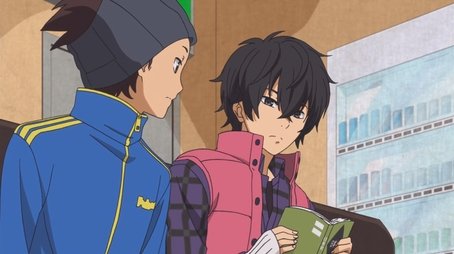 8 - Come Down to Shoyo Festival 02012-11-20
It's the day of the festival and tension runs high between Haru and Shizuku. With Yamaken causing trouble, Natsume trying to help her friends, and Shizuku pushing everybody away, the group might be a verge of a breakdown.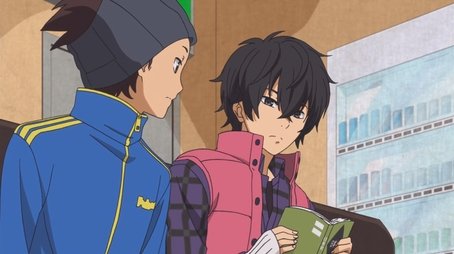 9 - 0 x 1 02012-11-27
A month since the school festival, Shizuku's father's convienence store goes under for the 6th time which upsets her however she is able to calmly assess the situation. Her father remarks that due to her mother constantly working she grew up alone which resulted in her psyche not being able to manifest emotions. Haru, Sasayan and Asako get together for a study group where Shizuku realizes that she hasn't spent anytime thinking about her relationship with Haru. After Haru hears the story of how Shizuku never got any goldfish to care for, he spends his time at the river hoping to catch crayfish for her instead. At the library Shizuku encounters Kenji, where she gets him to explain her priorites in a straightforward manner. Meanwhile, at the bakery where Asako and Sasayan are studying, Asako feels discomfort when some girls enter and trash talk about her within earshot. However Mitsuyoshi, is able to make them leave, which causes Asako to become infatuated with him.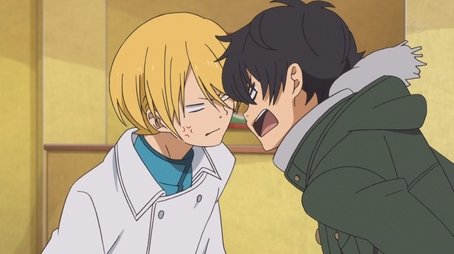 10 - Christmas 02012-12-04
It's Christmas time and the mysterious Summer X has been planning a party for months. The party takes a turn when a group of delinquents invite themselves to the festivities.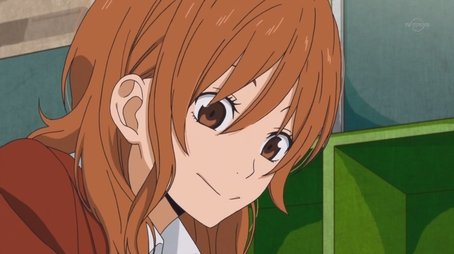 11 - The Yamaguchis' Son, Kenji-kun 02012-12-11
Kenji is shown to consider himself to being an elite member of society, since he, and his family hold him in high regard, even considering himself able to get girls as an extreme. Though. despite an initial denial, he gradually realizes his romantic feelings for Shizuku.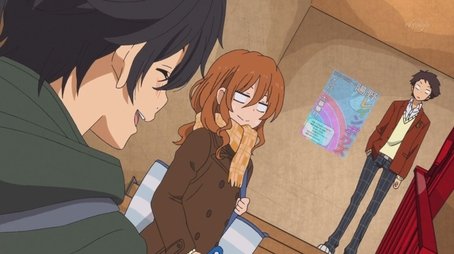 12 - The Year Draws to a Close 02012-12-18
As the year draws to a close people go their separate ways, loneliness starts to creep into some of Mizutani's friends as well un-resolved feelings.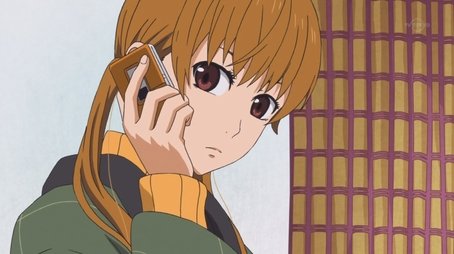 13 - Spring Is Near 02012-12-25
Many things were left unsaid in the passing year, but before anybody can say what they are feeling Haru has been visiting each of his friends looking for something.