Ayana Taketatsu
Koneko Tōjo
Shizuka Itoh
Akeno Himejima
Azumi Asakura
Asia Argento
Fumihiko Tachiki
Sacred Gear/Ddraig
Saori Seto
Grayfia Lucifuge
Specials 2011 | 18 Episodes
Specials of High School DxD premiered on Dec 19, 2011.
Cast..
1 - Before Harem Special 02011-12-19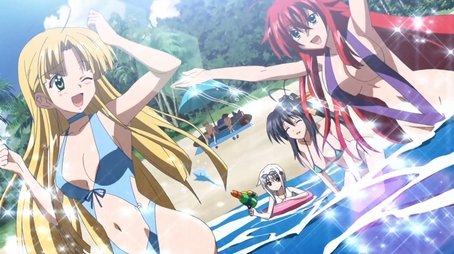 2 - Going Sunbathing 02012-03-21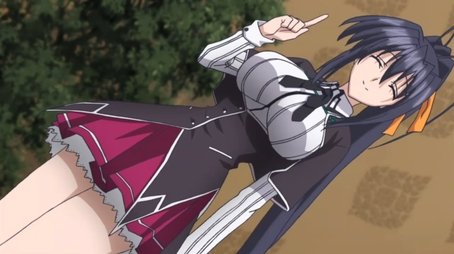 3 - Private Training With Akeno-senpai 02012-04-25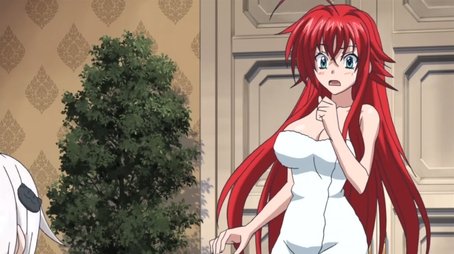 4 - Koneko, a Little Bolder... Meow 02012-05-23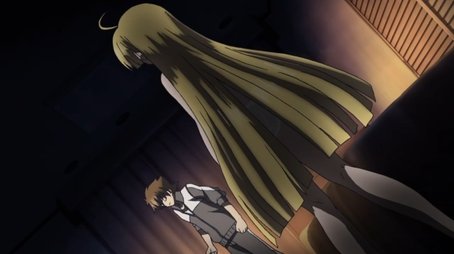 5 - Dress Break, the Inside Story of Its Birth 02012-06-27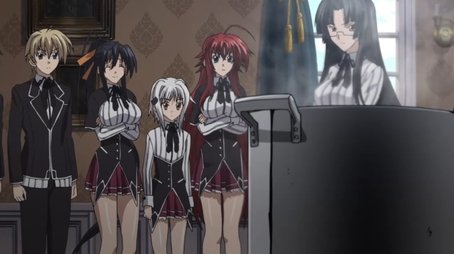 6 - Let's Make Udon 02012-07-25
7 - Asia Transforms! 02012-08-29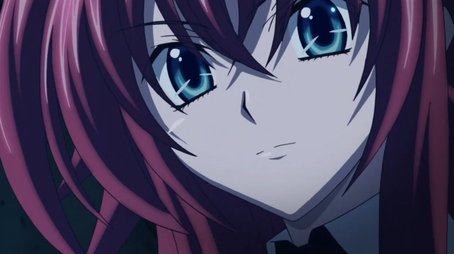 8 - Boobs Bloom! 02012-09-06
A rumor is going about the school about how girls are disappearing and coming back ill and with their breast size decreased.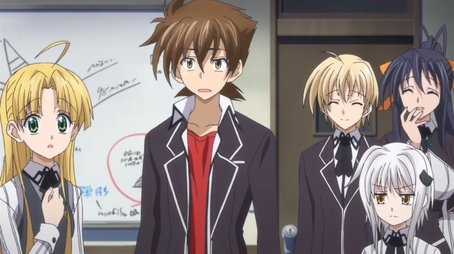 9 - I'm Searching for Breasts! 102013-05-31
Issei gets possessed by a perverted mummy.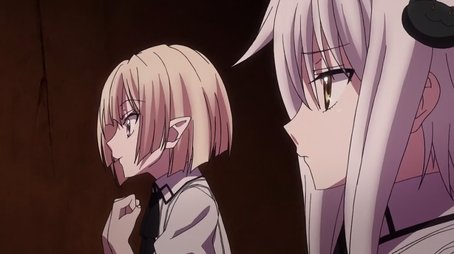 10 - Broadcast Commemoration Special 02013-06-25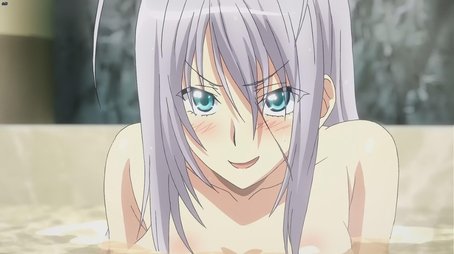 11 - Oppai, Tsutsumimasu! 02015-03-10
When Asia Argento is attacked by a monster that steals underwear, Rias Gremory, Hyoudou Issei and the rest of the gang step in to destroy it... only to be surprised by the monster's tentacle attack. As it turns out, Shidou Irina's target is not the monster but whoever has been controlling it. And so the hunt for the Legendary Sage, an underwear thief, is on...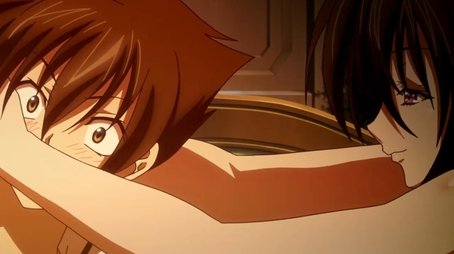 12 - Rias and Akeno: Clash of the Women?! 02015-07-24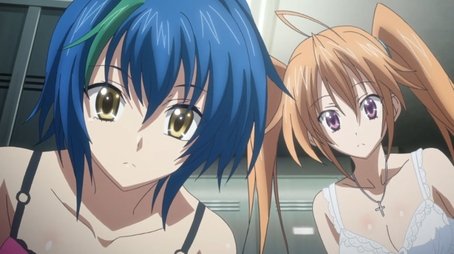 13 - Church-Trio's Underwear Amen! 02015-08-26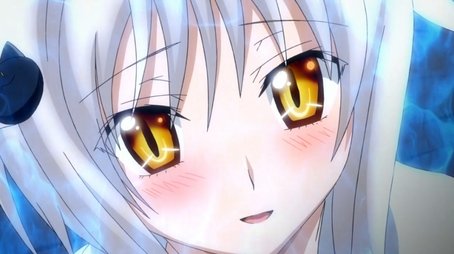 14 - Koneko's Senjutsu Treatment ~Meow 02015-10-28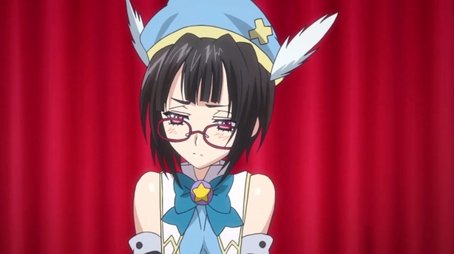 15 - Levia-tan and So-tan ☆ 02015-11-25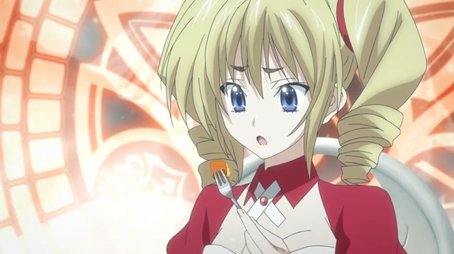 16 - Don't Revive the Phoenix 02015-12-09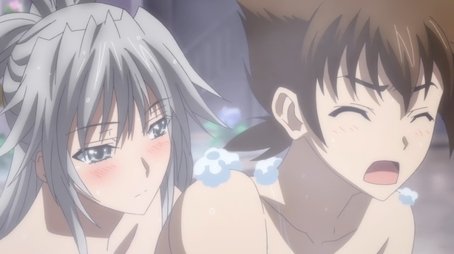 17 - Steamy Grayfia 02015-12-25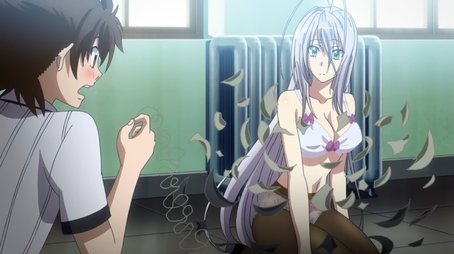 18 - Rossweisse-sensei 02016-01-27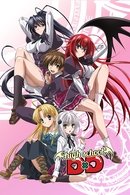 High School DxD 2012 | 12 Episodes
High School DxD of High School DxD premiered on Jan 06, 2012.
A war between heaven and hell is raging on Earth – and a hot mess of hormonal fury is raging in Issei's pants. The guy is dying to get some action. Which is funny, since his first date ever turns into a winged monster and tries to kill him. Fortunately, ridiculously curvy redhead Rias comes to his rescue. She's president of The Occult Research Club, a club that doesn't actually research the occult. They are the occult – and Rias is a Devil. She takes Issei as a more-than-willing slave and begins training him to use magic in battle against the Fallen Angels, the longtime enemies of Devils everywhere. If Issei can improve his mystical skills, he'll be able to help his hotter-than-hell master and her scorching supernatural schoolgirl friends defeat their foes. Even better, he might end up with a few sexy slaves of his own.
Cast..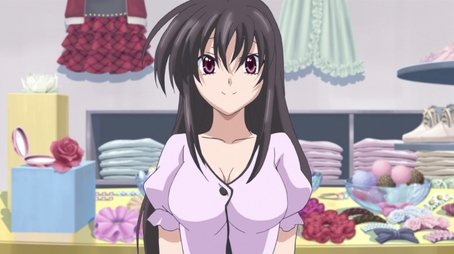 1 - I Got a Girlfriend! 7.92012-01-06
Issei Hyodo's first date with his new girlfriend ends poorly when she turns into a monster and stabs him in the stomach. Luckily, he's saved by Rias, the buxom president of his school's Occult Research Club. And then, things really start to get weird...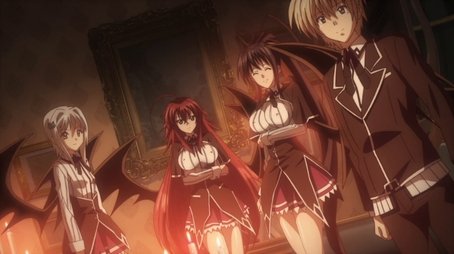 2 - I'm Done Being Human! 8.52012-01-13
Surprise! All the members of the Occult Research Club are devils, including new-recruit Issei, who's having difficulties figuring out the whole "demonic power" thing. Maybe he'd have better luck if Fallen Angels stopped popping up and trying to kill him.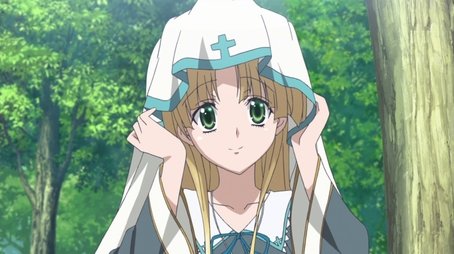 3 - I Made a Friend! 9.52012-01-20
Issei meets and befriends a girl named Asia Argento, a Sister who has arrived to serve at the town's church. Issei learns more about the chess game in which he has become a part, and the roles that he and his fellow devils play within it.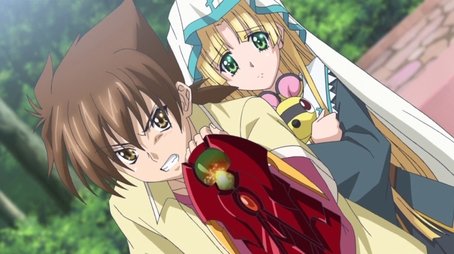 4 - I'm Saving My Friend! 9.52012-01-27
Issei is determined to get stronger. He spends some more time with Asia, but once again, their circumstances keep them apart. Issei finds out that although pawns may not be very strong, they have a power that allows them to act like other chess pieces.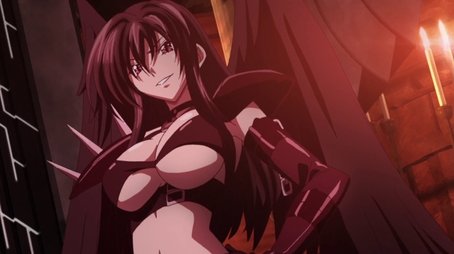 5 - I Will Defeat My Ex-girlfriend! 9.52012-02-03
While Kiba and Koneko back him up, Issei rushes in to rescue a critically injured Asia. Leaving the others behind, Raynare and Issei become engaged in a duel to the death! Elsewhere, Rias and Akeno have their hands full with Raynare's fallen angels.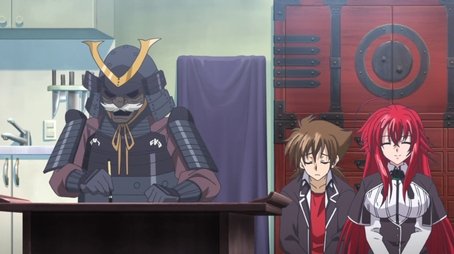 6 - I Work as a Devil! 92012-02-10
New living arrangements are made for Asia, who has been living in the club's room. Meanwhile, Issei begins a new training regimen with Rias to improve his physical fitness. Asia begins attending school, where she is placed in Issei's class.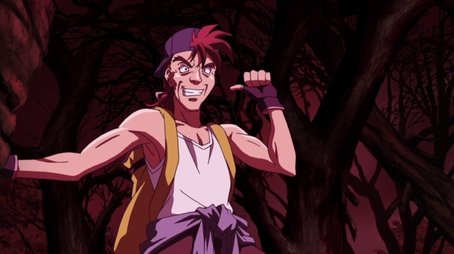 7 - I Get a Familiar! 92012-02-17
Rias decides that it is time for Issei and Asia to have servant familiars. The school's student council visits the club room, and Issei learns that they are another faction of devils. The two groups compete to see who gets first pick of the new familiars.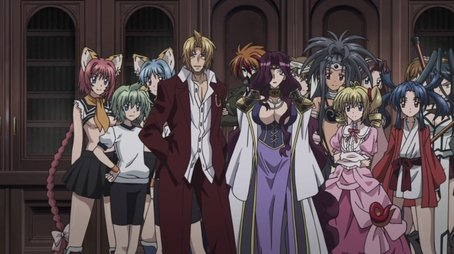 8 - I Pick a Fight! 9.52012-02-24
Issei dreams that he is marrying Rias, which leads him to get in touch with his inner dragon. Asia confesses a desire to have a deeper relationship with Issei.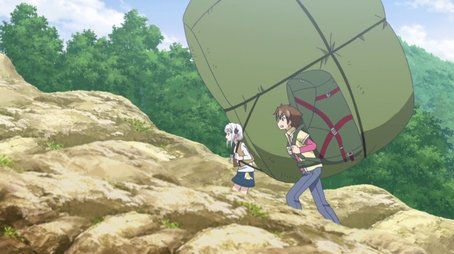 9 - I've Begun My Training! 92012-03-02
Issei and Asia undergo a special training camp with the other household members to get ready for the upcoming Rating Game. Issei struggles to figure out what his own special characteristic is. Rias explains more about devils and the Gremory family.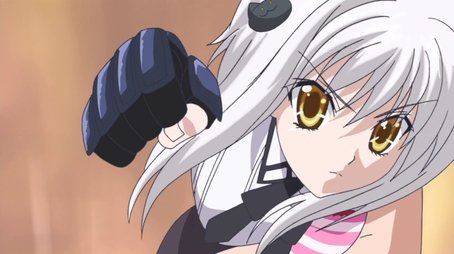 10 - The Showdown Begins! 102012-03-09
The time for the start of the Rating Game arrives, and the contestants are transported to a battlefield in an alternate dimension. While Asia and Rias remain at their base, Issei and Koneko face the opposition, and Issei reveals his new signature move.
11 - The Acclaimed Battle Continues! 102012-03-16
Kiba becomes entrenched in battle against Karlamine, one of Riser's knights, while Akeno fights Yubelluna, his queen. Meanwhile, Issei takes on Ravel and the other remaining pieces. Rias launches an all-or-nothing sneak attack against Riser.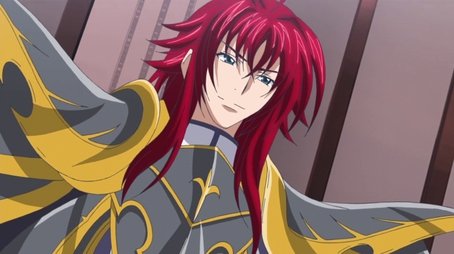 12 - I'm Here to Keep My Promise! 102012-03-23
Issei wakes up to find that the battle is over, and he has lost. Rias and the others are at a party in honor of her engagement to Riser, but with some help from Grayfia and Asia, Issei decides to crash it, rescue Rias, and bring her home with him!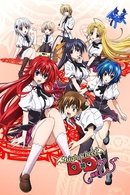 High School DxD New 2013 | 12 Episodes
High School DxD New of High School DxD premiered on Jul 07, 2013.
The devilish Harem King is back for more outrageous Oppai Battle Entertainment in the scintillating second season of High School DxD! Fans who like their hardcore action spiked with a double dose of fan service won't be able to pry their eyes off all the scorching supernatural schoolgirls waiting for them in Season Two. So what are you waiting for? Plant yourself in front of the boob tube and watch a harem of devil hotties show you how much fun it is to be bad!
Cast..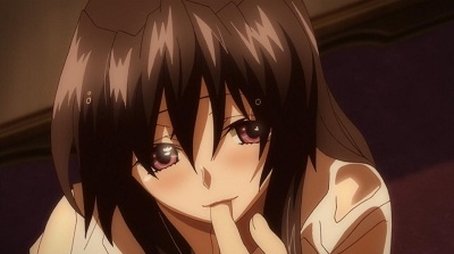 1 - Another Disquieting Premonition! 9.32013-07-07
Issei is back with Rias and Asia living in his house, and Kiba starts acting weird when he sees a picture of a holy sword at Issei's house.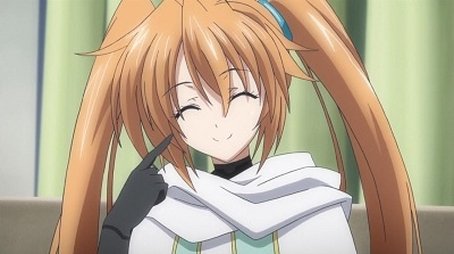 2 - The Holy Sword Is Here! 102013-07-14
Issei gets another warning about the white dragon, and church followers bearing Holy Swords pay a visit to the devils.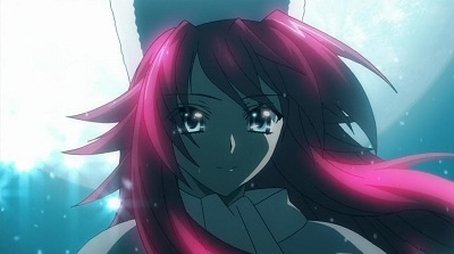 3 - I'll Destroy the Holy Sword! 102013-07-21
Issei and Kiba fight the Xenovia and Irina, and Issei tries to deal with the consequences of their fight.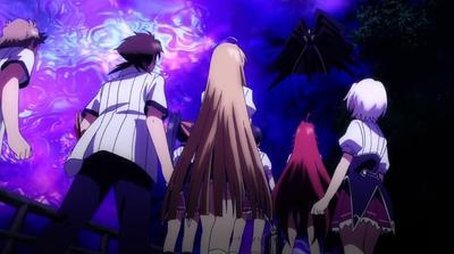 4 - A Strong Enemy Appeared! 102013-07-28
Issei and the others team up with the church to fight Freed, but an even greater enemy appears.
5 - Decisive Battle at Kuoh Academy! 102013-08-04
The Kuoh Academy students fight Kokabiel and his minions to defend their school and their town.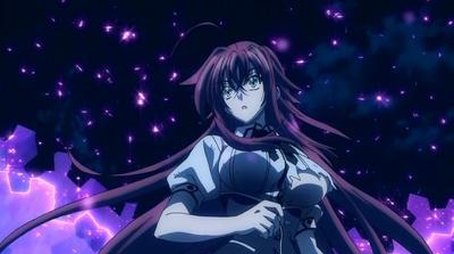 6 - Go! Occult Research Club! 102013-08-11
The Occult Research Club fights Kokabiel and learns some shocking truths about the power struggle between the angels, fallen angels, and devils.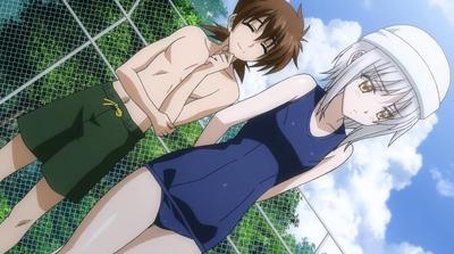 7 - Summer! Bathing Suits! I'm in Trouble! 102013-08-18
The Occult Research Club takes over cleaning the pool to thank the student council for their help with Kokabiel, and Issei runs into a lot of trouble.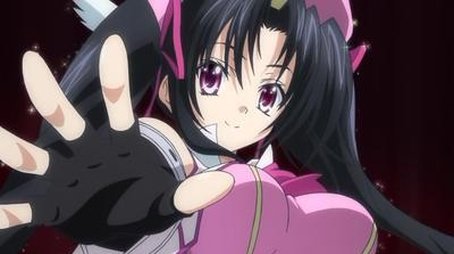 8 - Open House Begins! 102013-08-25
Issei learns more about the feud between the Twin Sky Dragons and Rias and Sona have to deal with troublesome family members at Open House.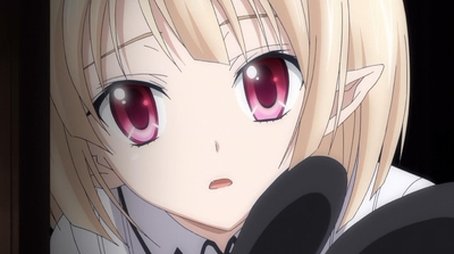 9 - I Have a Junior! 102013-09-01
The other Bishop of the House of Gremory is released, and Akeno takes Issei to meet a new acquaintance.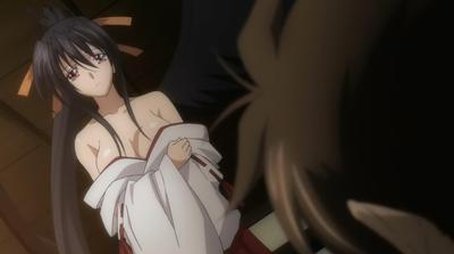 10 - Various Three-way Deadlocks! 102013-09-08
Issei meets Michael, the Chief of the Angels, and continues training Gasper in the days leading up to the Leaders' Summit.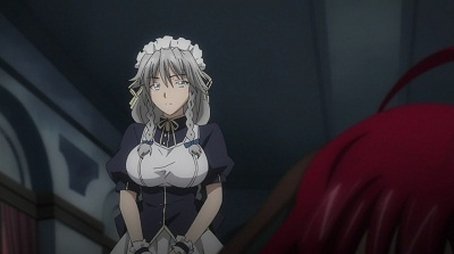 11 - The Leaders' Summit Begins! 102013-09-15
Time stops during the Leaders' Summit, and Issei and the others meet a new enemy.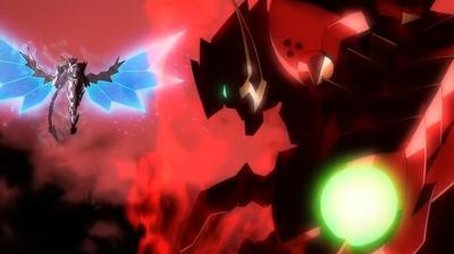 12 - Clash of the Twin Sky Dragons! 102013-09-22
Issei battles Vali and discovers hidden depths to his power as the Twin Sky Dragons face off.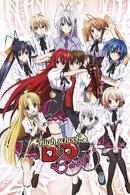 High School DxD BorN 2015 | 12 Episodes
High School DxD BorN of High School DxD premiered on Apr 04, 2015.
The babes and boys of the Occult Research Club are Back! Lovable loser (and bust buff) Issei and his clan of bewitching beauties return for a new season of supernatural tussles and sexy shenanigans—featuring old friends and new enemies! Now that all the girls live in Issei's home, life seems like nothing but fun and scantily-clad lounging…for now! Join Rias, Akeno, Koneko, Asia, Xenovia, Gasper, and everyone's favorite Harem King Issei as they fight, fumble, and fondle their way through their demonic high school lives.
Cast..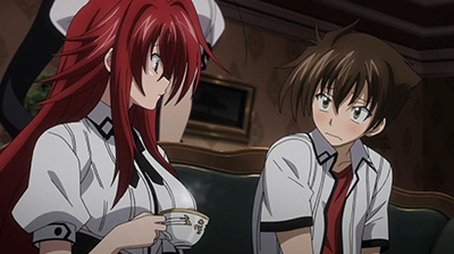 1 - Summer Break! Off to the Underworld! 8.82015-04-04
Summer break is coming up fast for Hyodo Issei, but all his plans are put on hold when he finds out he is to accompany Rias for her visit back home to the underworld! A new adventure is about to begin and all the while Koneko is not acting herself.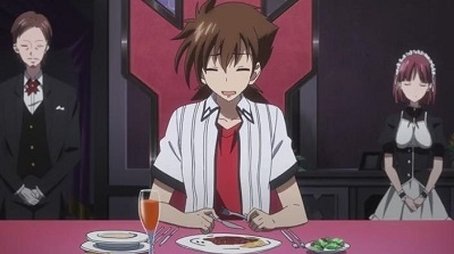 2 - Young Devils Gather 8.82015-04-11
Issei and the others begin their training to improve each of their skills. All the while things are happening around them as powerful people gather to fight against the Chaos Brigade. All the young devils gather in one place.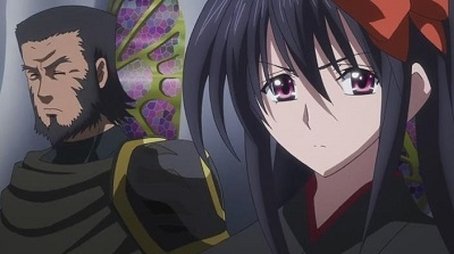 3 - Cat and Dragon 9.22015-04-18
Koneko's sister Kuroka has appeared to take her sister away from Rias Gremory. Issei and Rias chase after her to stop that from happening. At the same time, a figure who objects to these alliances between mythologies appears at the great gathering.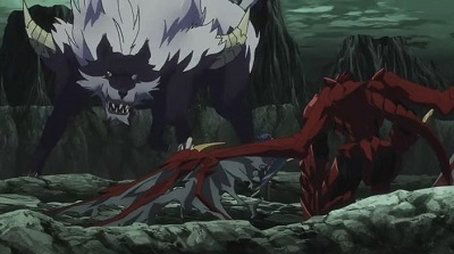 4 - Interception, Commence! 9.22015-04-25
Loki has been sealed away, but only temporarily. Rias and her family are among the volunteers trying to hold him back, while Odin returns North to retrieve the powerful hammer Mjolnir. Will everyone be able to stand up and fight against a god?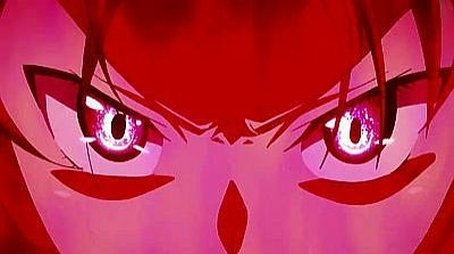 5 - The Last Day of Summer Break! 9.62015-05-02
With Loki defeated, Rias and her household return to the human world to finish up their last days of summer. A pile of homework awaits Issei, but he goes on a date with Akeno instead! Akeno throws herself at Issei, hoping to forget her terrible past.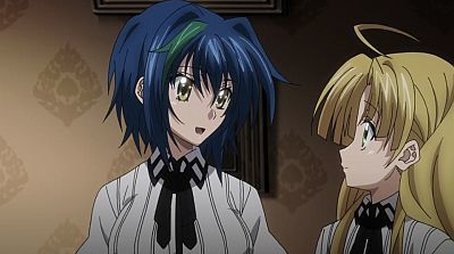 6 - Second Trimester Has Started! 8.82015-05-09
Issei and the others are back to school and their daily lives. Irina and Rossweisse both start to live at Issei's house and the sports festival is fast approaching. During all of this, Diodora Astaroth appears before Asia and proposes to her?!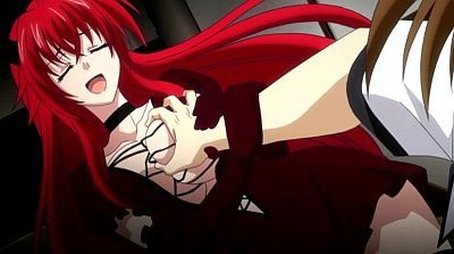 7 - The Night Before Battle! 8.82015-05-16
Diodora continues to pester sweet Asia as the Rating Game approaches. Issei and the others prepare for battle as dark things brew in the background. When the Gremory household jumps to the field, they find themselves in an unexpected battle!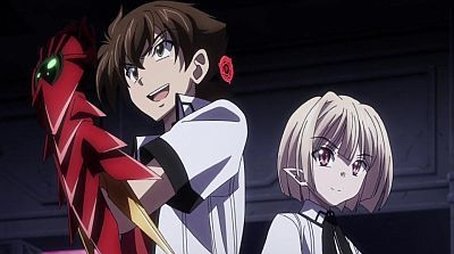 8 - We Will Save Asia! 9.52015-05-23
Rias and her household leaves the fighting of the Chaos Brigade to the adults as they rush toward the temple to save Asia. There, Diodora replaces the Rating Game with a little game of his own. They must fight against his forces to get Asia back!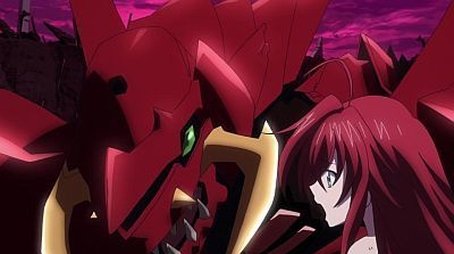 9 - Dragon of Dragon 102015-05-30
The sudden death of Asia surprises Issei and makes him trigger Juggernaut Drive. While Rias and her household try to save him, Azazel and Sir Zechs meet the leader of the Chaos Brigade! What is her true intention for creating the organization?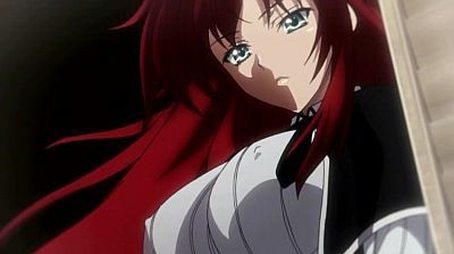 10 - The Occult Club Disappears?! 92015-06-06
Asia saves Issei by healing the dragon within him after his incomplete transformation. Finally, they all make it back home and enjoy their peaceful days. After Loki fails with Issei, he turns his evil grasp toward Rias.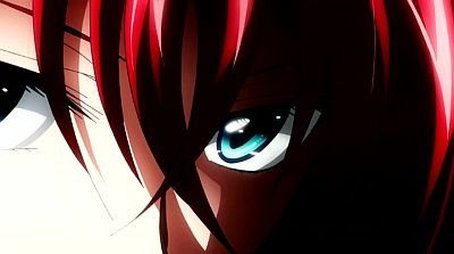 11 - I Will Fight! 9.52015-06-13
Issei goes to see Vali for help, which is in itself an action against the underworld. With the help of Arthur and his Holy Royal Sword Collbrande, the Rias household goes to the Dimensional Gap. There, they meet Rias and try to bring her back.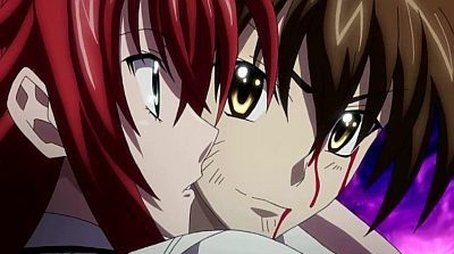 12 - Any Time, for All Time! 9.52015-06-20
Issei must stop Rias by fighting against her. As she pummels him with attacks, Issei recalls various memories that he shared with her. Unable to leave Rias in such a state, he runs forward to bring back the regal and dignified Rias he remembers.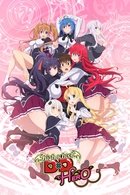 High School DxD Hero 2018 | 13 Episodes
High School DxD Hero of High School DxD premiered on Apr 10, 2018.
Issei and the 2nd years attend a class trip to Kyoto for well-deserved relaxation, leaving the senior and junior class students of the Gremory family behind. However, once there, they fall under attack and must win without Rias or their other powerhouses.
Cast..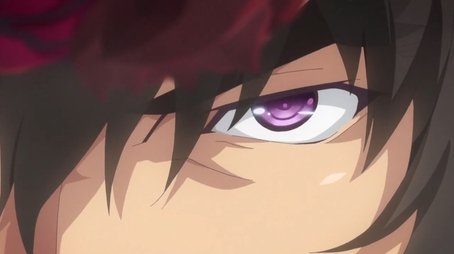 1 - Holiness Behind the Gym 82018-04-10
Alternative version of the final four episodes of High School DxD BorN.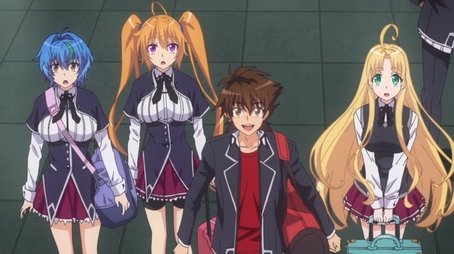 2 - That's Right, Let's Go to Kyoto 82018-04-17
Issei prepares for his school trip to Kyoto, but before he leaves, he must go with Rias and the others to the Gremory household so Rias can report the completion of her family. There, they meet Sairaorg, who requests a little hand-to-hand with Issei.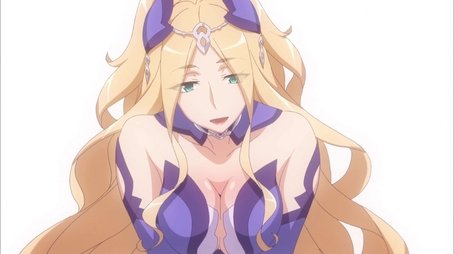 3 - School Trip, an Abrupt Attack 8.72018-04-24
Issei and his classmates arrive in Kyoto. Although Issei is ready to enjoy Kyoto to the fullest, getting stronger is s always on his mind. However, it seems training isn't the only thing to worry about in Kyoto. Powerful groups have begun to move.
4 - The Party of Heroes 8.72018-05-01
Issei and the others continue their training, even while they fully enjoy themselves in Kyoto. Issei's group meets the mysterious nine-tailed fox once again and, this time, she begs them to help the youkai save her mother from the Chaos Brigade.
5 - Showdown! Gremory Family vs. Hero Faction in Kyoto 82018-05-08
The Hero Faction has arrived and Cao Cao wants to cross blades with Azazel and the Red Dragon Emperor. In such a dire situation, Issei must respond quickly so all his friends make it out of this alive. Will he ever find his "potential" and release it?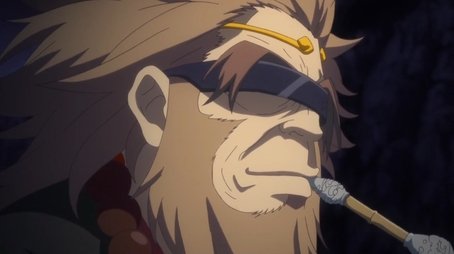 6 - My Potential Released! 92018-05-15
Issei and his team meet with Cao Cao at the Nijo Castle and find Kunou's mother there. A showdown between the two factions begins. Pushed into a corner, Issei finally finds it inside himself to unleash his inner potential and call for what is his.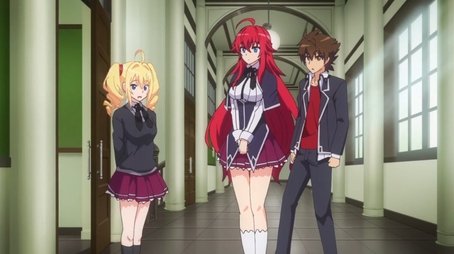 7 - The School Trip is in Pandemonium 92018-05-22
Issei summons his beloved President into the heat of the battle in Kyoto. As she floats before him, Elsha whispers into his ear to poke her boobs. Pressing the switch releases his potential power and Issei challenges Cao Cao once again.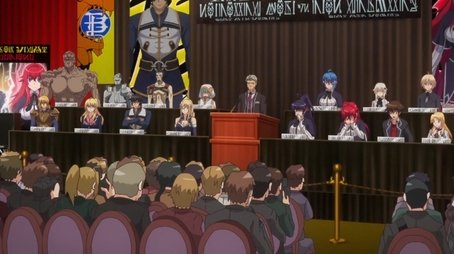 8 - We are Preparing for the School Festival! 82018-05-29
The Chaos Brigade has quieted down since their stunt in Kyoto so Issei and the others must now focus on other issues. After all, there are hero shows to act in, a school festival to prepare for, and the ever-looming Rating Game with Sairaorg...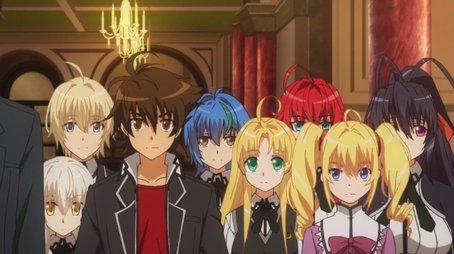 9 - A Girl's Heart is Complicated 82018-06-05
The Gremory family is now in full training mode for the upcoming Rating Game. However, Issei has a lot of other things on his plate. There's a school festival to prepare for and a press conference to overcome. On top of that Rias is acting strange?!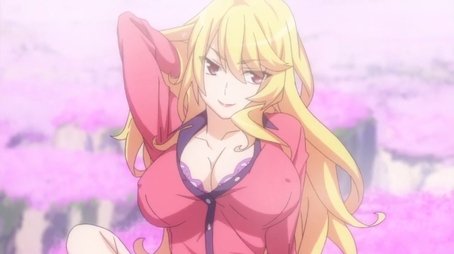 10 - The Deciding Battle of the Strongest Youth, Begins! 82018-06-12
The Rating Game is about to start, but Issei has things to figure out. He has formulated a guess as to why Rias is acting the way she is, but does he dare believe it? His girls give him courage. And, finally, their team steps out into the battlefield.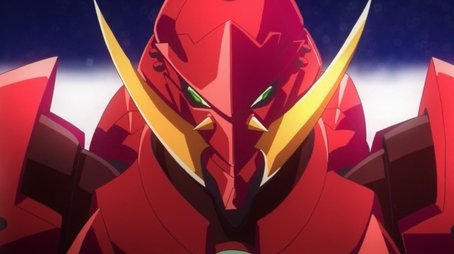 11 - As a Family Member of Rias Gremory 92018-06-19
The competition in the Rating Game is getting heated. Can Team Gremory keep their cool and prevail, or will Issei be undone by a strip show?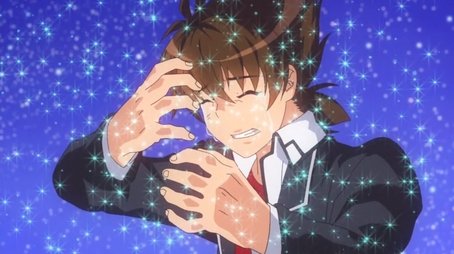 12 - Man Against Man 92018-06-26
Sairaorg has finally risen up to the stage and Kiba, Xenovia, and Rossweisse team up against him. The battle is swift and brutal and Issei is finally reaching his bursting point. Will he be able to channel his feelings? Or will resentment take over?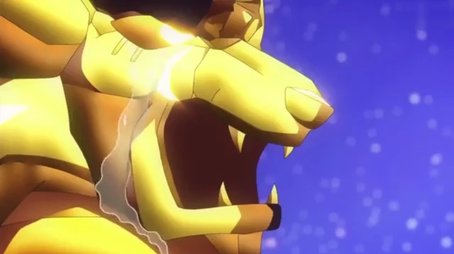 13 - Lion Heart of the School Festival 92018-07-03
Issei purges the curse of his Sacred Gear and stands up once again, in his form as a Queen piece. Sairaorg and Issei duke it out in one final fist fight where winner takes all. After that, the only thing he has to worry about is his confession to Rias...