Miyuki Sawashiro
Masami Iwasawa
Hiroshi Kamiya
Yuzuru Otonashi
Kana Hanazawa
Kanade Tachibana (Angel)
Harumi Sakurai
Yuri Nakamura
Ryohei Kimura
Hideki Hinata
Takahiro Mizushima
Takamatsu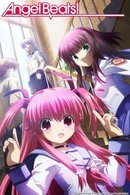 Specials 2010 | 4 Episodes
Specials of Angel Beats! premiered on Dec 22, 2010.
Cast..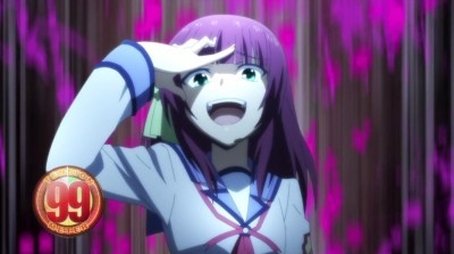 1 - Stairway to Heaven 82010-12-22
Set between episodes four and five, Yuri comes up with 'Operation High Tension Syndrome', encouraging the other members to behave as wildly as possible, so they would appear to be enjoying school without disappearing. Yuri hopes this will make Angel wonder what's happening and lead them straight to God.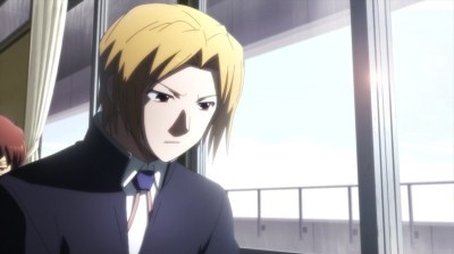 2 - Another Epilogue 82010-12-22
A short OVA depicting events after the ending of episode 13.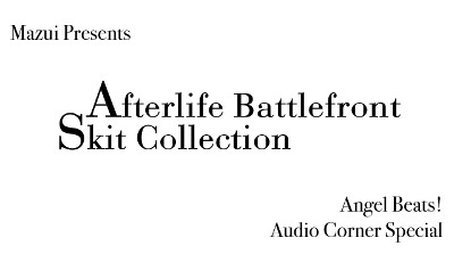 3 - Afterlive Battlefront Skit Collection 02011-06-27
An Angel Beats! audio special, containing various skits played out by Yurippe and co. Takes place during the actual show in the background of various scenes.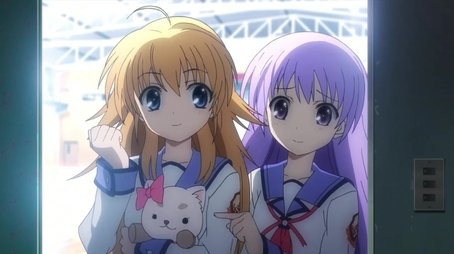 4 - Hell's Kitchen 02015-06-24
Set between episodes two and three, during Golden Week, Yuri arranges for the SSS to go on a deadly picnic, which involves most of the members trying to kill each other with various traps and gadgets.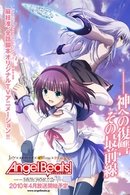 Season 1 2010 | 13 Episodes
Season 1 of Angel Beats! premiered on Apr 03, 2010.
Cast..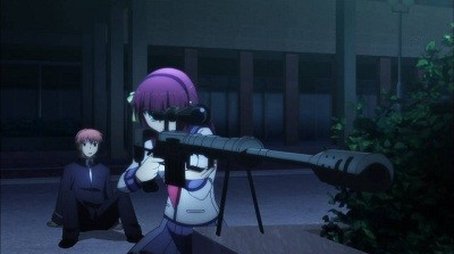 1 - Departure 7.32010-04-03
In a strange realm within the afterlife, a band of teens called the Battlefront fight to keep the mysterious, powerful Angel from taking them to the next unknown level.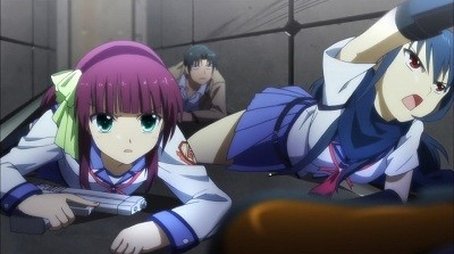 2 - Guild 8.32010-04-10
In need of more weapons, the Battlefront descends into the Guild, a subterranean gunnery where every hallway and staircase is rigged with deadly traps.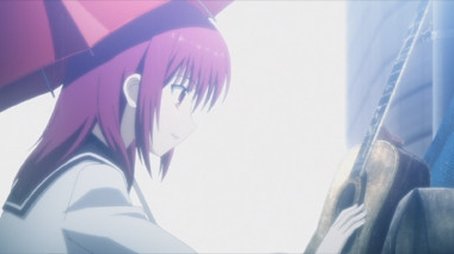 3 - My Song 8.32010-04-17
With the aid of a new member, the genius hacker, Christ, Yuri and the Battlefront decide to break into Angel's lair and steal secrets from her hard drive. To distract the NPCs, they use the girl group Gldemo.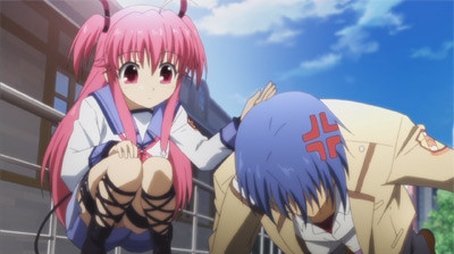 4 - Day Game 7.72010-04-24
A replacement for the lead singer of Gldemo must be found. The manic, high-strung Yui tries desperately to assume the role. Hinata, meanwhile, seeks to avenge a mistake made long ago.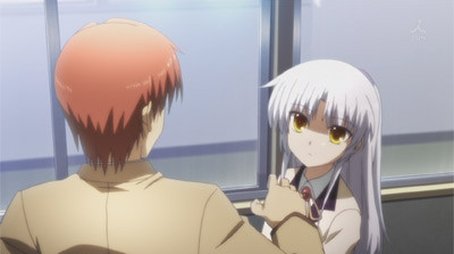 5 - Favorite Flavor 8.32010-05-01
To strip Angel of her scholastic power, Yui devises a plan for the Battlefront to replace Angel's test results with bogus ones. But they never realize the one who replaces her may be even more sinister than Angel could ever be.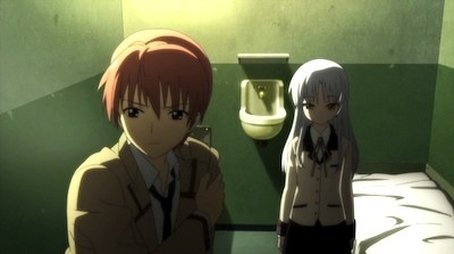 6 - Family Affair 82010-05-07
When Angel is believed to be breaking scholastic code, Naoi uses this infringement to exert his growing power and places both Angel and Otonashi in a prison within the school.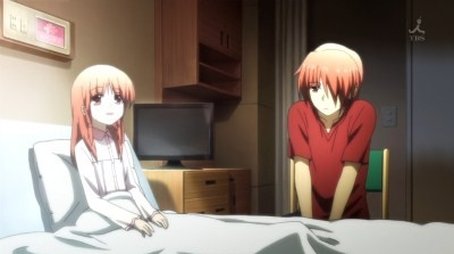 7 - Alive 8.72010-05-14
Now that Naoi has seemingly joined Battlefront, Yui persuades Otonashi to let his powers of hypnosis help him recover his memories. But there are other issues at hand for the group — such as capturing the mysterious creature from a nearby river.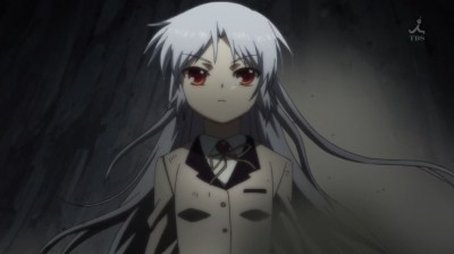 8 - Dancer in the Dark 82010-05-21
With Otonashi's and Angel's newly formed alliance, dark and powerful clones of Angel have begun attacking the Battlefront with greater aggression. They must return to the trap-rigged Guild once more and risk heartbreaking, violent losses.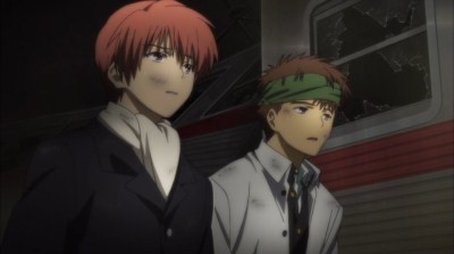 9 - In Your Memory 82010-05-28
With the Angel clone situation becoming uncontrollable, Naoi proposes that they once again call upon the genius hacker, Christ. Meanwhile, Otonashi begins to remember his past.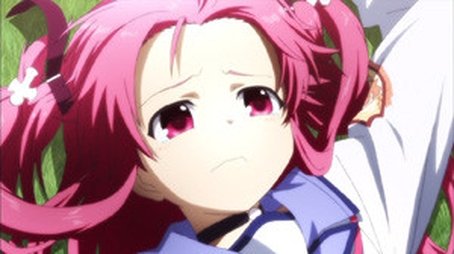 10 - Goodbye Days 82010-06-04
Otonashi decides that the high-strung singer, Yui, needs to be pushed into finding peace and moving on. But Yui has other plans—namely to beat the boys of Battlefront in a violent game on the soccer field.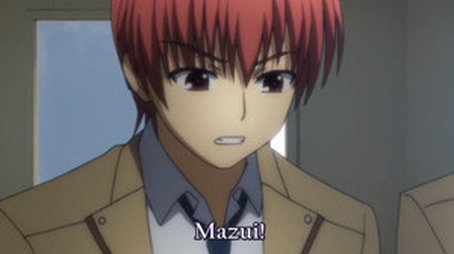 11 - Change the World 82010-06-11
As Hinata and Otonashi talk with Naoi, something strange happens: his shadow takes an enormous, evil form and engulf him. Making matters worse, the Shadow monsters are multiplying and taking control of the members of Battlefront and the NPCs.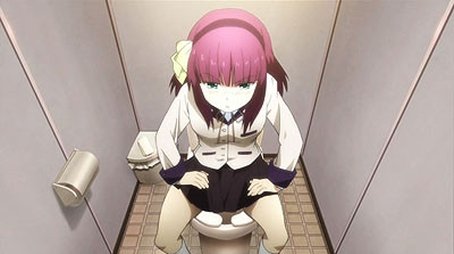 12 - Knockin' on Heaven's Door 82010-06-18
The Shadow monsters show no signs of stopping as more Battlefront members and NPCs fall victim to their strange, marauding power. Yuri takes a dangerous trip into the darkened Guild.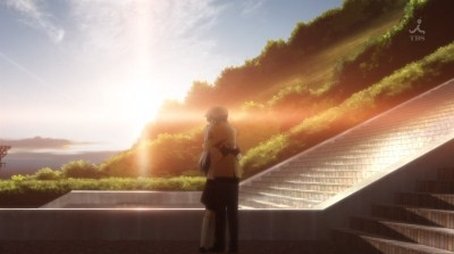 13 - Graduation 82010-06-25
When she awakens from her dangerous solo mission, Yuri finds her surviving friends in Battlefront seem to have found peace. In an impromptu graduation ceremony, they all take steps to move on to the next level of existence.