Yuichi Nakamura
Akira Kaburagi Regendorf
Yuzuru Fujimoto
Juneau Dermailles
Takaya Kuroda
Alphonse Medici Borgiani
Shizuka Itoh
Nanami Shinonome
Jouji Nakata
Wolfgang Regendorf
Ken Narita
Jean Marais Dermailles
Specials 2010 | 2 Episodes
Specials of Dance in the Vampire Bund premiered on Feb 25, 2010.
Cast..
1 - Special Edition Compilation 72010-02-25
Recap episode containing new and re-edited scenes.
2 - Intermissions 02010-03-25
Small manga-like specials.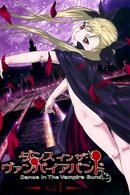 Season 1 2010 | 12 Episodes
Season 1 of Dance in the Vampire Bund premiered on Jan 07, 2010.
Cast..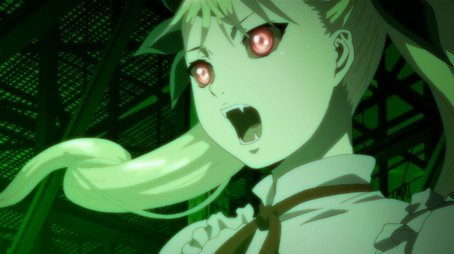 1 - Prom Night 72010-01-07
On the live talk show Astraea no Tenbin, the topic of the day is the existence of vampires after a series of attacks that have left distinctive bite marks on the victims.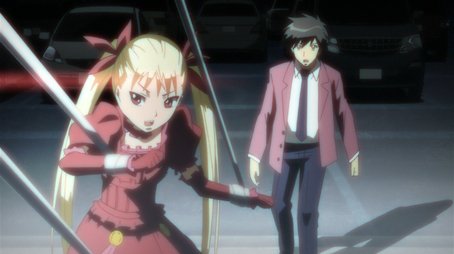 2 - Howling 72010-01-14
Kaburagi Akira is a seemingly normal high school student at the time that Mina Tepes creates the Vampire Bund.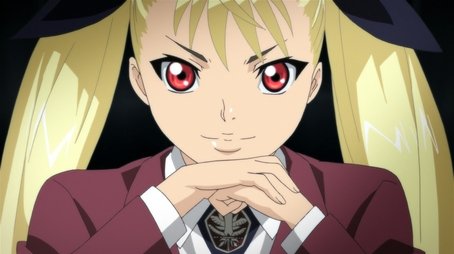 3 - Teen Wolf 72010-01-21
The day after saving Mina, Akira wakes up in bed with her and has regained some of his memories.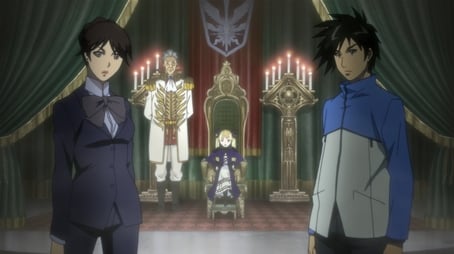 4 - Interview with Vampire 72010-01-28
With the establishment of the Vampire Bund, Mina Tepes is ready to hold a press conference, so many members of the press have come to the island.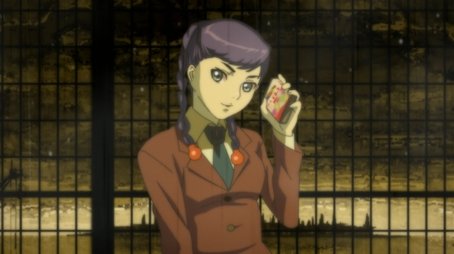 5 - Shadow of Vampire 72010-02-04
It becomes known, by some students, that Nanami was attacked by vampires. Akira and Yuki are attacked by vampires wearing the same school uniform as them, and they are saved at the last moment by Meiren who takes on the band of vampires with ease. Mina sends Nella to kidnap the grandson of the Prime Minister when he refuses to accept Mina's plan.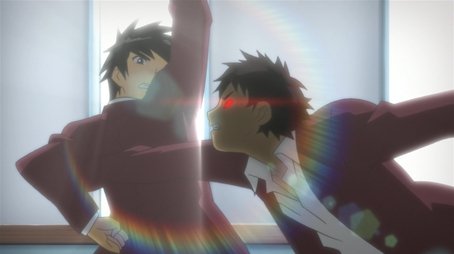 6 - From Dusk Till Dawn 72010-02-11
Akira is confronted by Meiren, and Akira begins doubting Mina. He finds out about Mina kidnapping the Prime Minister's grandson and confronts her about it and about the fact that vampires have infiltrated the school. She says that the vampire society rests on her shoulders and that she will do whatever necessary to make sure that the Vampire Bund plan is fulfilled. After hearing this, Akira teams up with some of the kids from school to eradicate the vampires inside the school.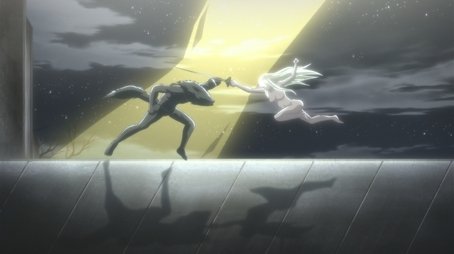 7 - Innocent Blood 72010-02-18
Despite their differences, Mina and Akira must learn to work together in order to save some student council members from the rogue vampires who've taken them hostage.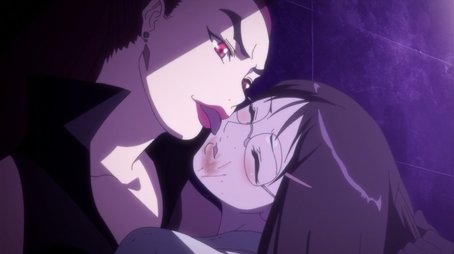 8 - Near Dark 72010-03-04
On the surface, things appear to have calmed down at the academy, but among the students there are deep physical and psychological scars that have not yet healed.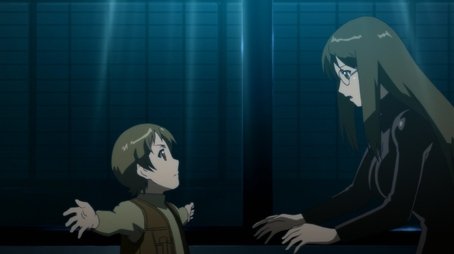 9 - Lost Boy 72010-03-11
Akira's curiosity about the concept of eternity leads him to ask Mina questions that are difficult to answer. Though it may sound promising, eternity is not without its harsh realities.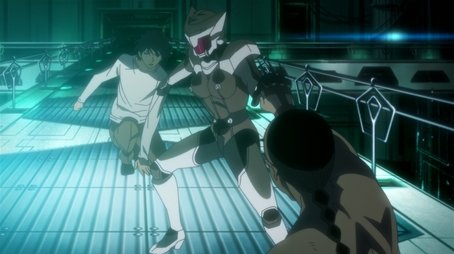 10 - Walpurgis Night 72010-03-18
The Bund is finally enjoying some well-earned peace when chaos visits once more - the Three Clans have appeared in the Bund, putting Akira's life in grave peril.
11 - Underworld 72010-03-25
Killers-for-hire stalk Akira, and the werewolf's inability to transform puts his life in jeopardy. Meanwhile, Mina raises the stakes of her wager after a particularly unpleasant test of her purity.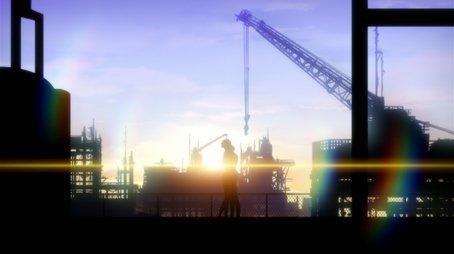 12 - Dance in the Vampire Bund 72010-04-01
Two beastly warriors shed blood in defense of identical princesses, and Mina learns the shocking secret behind the legacy of the true bloods! Mina then made a pledge to Akria to stay with him forever like Akria did as a young boy.