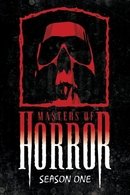 Season 1 2005 | 13 Episodes
Season 1 of Masters of Horror premiered on Oct 28, 2005.
Cast..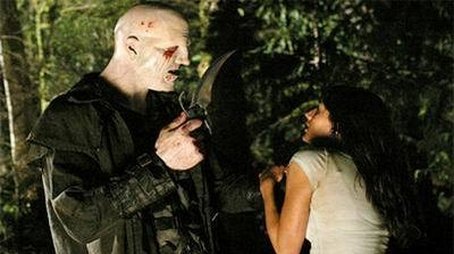 1 - Incident On and Off a Mountain Road 6.72005-10-28
When Ellen's (Bree Turner) car breaks down on a deserted mountain road in the middle of nowhere, she encounters a monster-like man who is intent on killing her. Ellen will not go down without a fight and the game of cat-and-mouse soon shifts as Ellen fights back.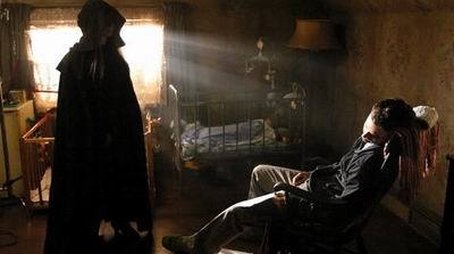 2 - Dreams in the Witch House 6.22005-11-04
Walter Gilman, a college student rents a loft in a building in the New England town of Arkham. While studying interdimensional string theory at college he is haunted by nightmares of a 17th century witch and her rat with a human face. He must prevent the death of his neighbour's baby at the hands of these forces while it's possible he could become the murderer himself.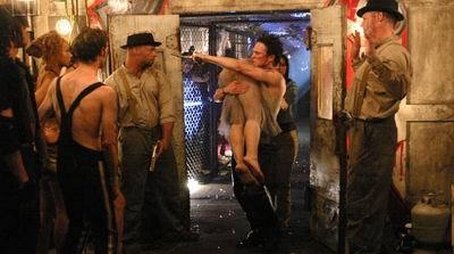 3 - Dance of the Dead 4.82005-11-11
This story revolves around a post-apocalyptic town where re-animated corpses of friends and enemies dance on stage for the few people who survived a nuclear holocaust. Peggy a naïve girl learns of the dangers of the outside world and the sacrifices made to guarantee her survival.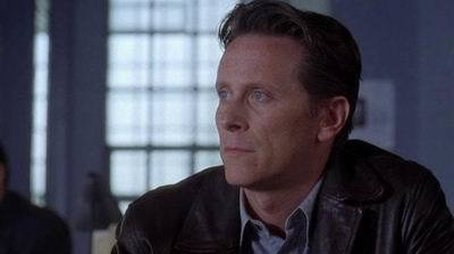 4 - Jenifer 6.72005-11-18
Jenifer is a tale of a modern-day Lolita who with her good looks and charm destroys the bodies and souls of all the men who crosses her path. Police officer Frank unfortunately saves this young girls life only to find out in this horrific twist that that no good deed goes unpunished.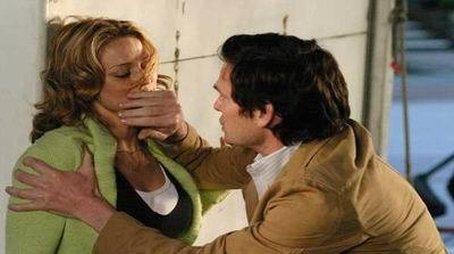 5 - Chocolate 5.32005-11-25
Jamie, a newly divorced man who creates artificial flavours for the food industry, suddenly and inexplicably starts to experience brief and random flashes from someone - and somewhere - unknown: sight, sound, smell, touch. Learning that he's experiencing life through the senses of a mysterious woman, he begins to fall in love with her-without having met her. Eventually, he discovers a horrifying secret that binds him inexorably with the perfect woman in an erotic, horrifying dance of death.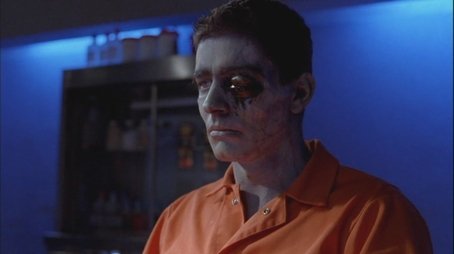 6 - Homecoming 62005-12-02
In this contemporary political satire, The living dead have been found tampering with the Presidential election. Fear sweeps the nation as the media uncover this chilling fact which leads to widespread panic.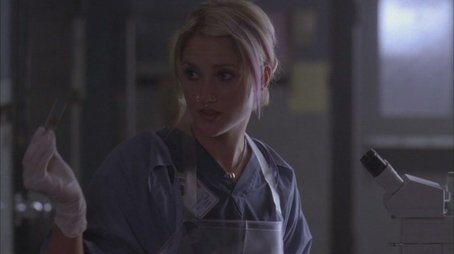 7 - Deer Woman 6.32005-12-09
In this horror comedy, A set of peculiar murders leads sceptical detective Dwight Faraday to suspect that an ancient Native American mythological creature is in fact real.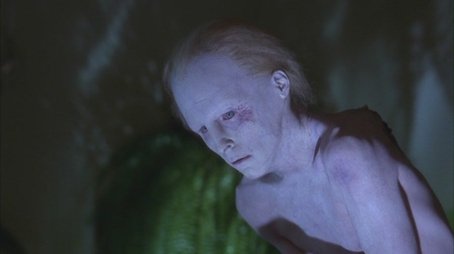 8 - John Carpenter's Cigarette Burns 7.72005-12-16
In this episode Jimmy Sweetman ventures out to locate a rare film print called "Le Fin Du Monde". The film once shown has been known to drive its audience into a crazed frenzy before the theatre goes up in flames. He finally discovers that the film does live up to it's reputation on the results are quite shocking.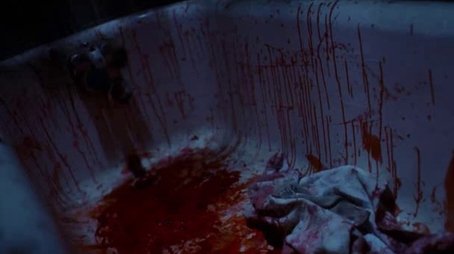 9 - Fair Haired Child 62006-01-06
A 13 year old is kidnapped and locked in a basement by a scary couple with their younger son. During there incarceration in the basement the two children develop a special relationship and try and get through the night.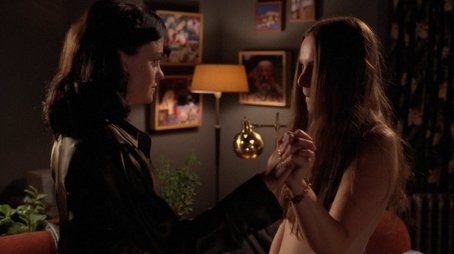 10 - Sick Girl 62006-01-13
Sick Girl is a comedy thriller about an insect scientist and the fly in the ointment that threatens her lesbian love affair.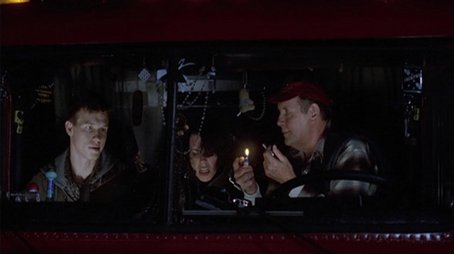 11 - Pick Me Up 6.42006-01-20
This bloody tale will give you an interesting twist to hitchhiking. Both driver and passenger have a little surprise for the 25 year old heroine of the story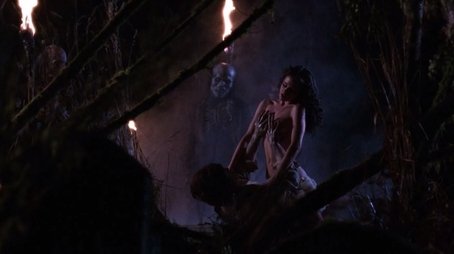 12 - Haeckel's Tale 6.52006-01-27
Based on Clive Barker's short story. While on his way to see his sick father, Ernest Haeckel takes shelter with an elderly man and his young wife but soon discovers their horrible secret...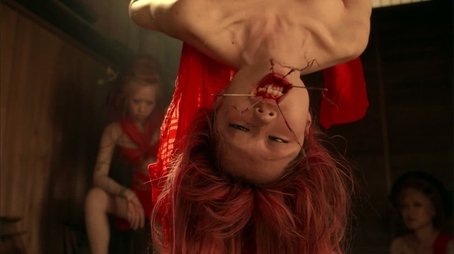 13 - Imprint 6.82006-02-25
An American journalist in 19th century Japan is hoping to find the love he left behind. His long search leads him to a dark island where the only sanctuary is a brothel. He ends up spending the night with an interesting woman where he learns that some things are better off left in the past.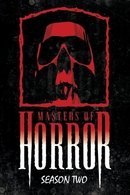 Season 2 2006 | 13 Episodes
Season 2 of Masters of Horror premiered on Oct 27, 2006.
Cast..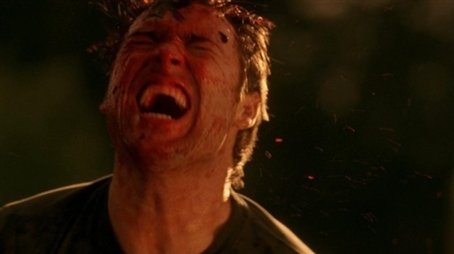 1 - The Damned Thing 4.62006-10-27
The Damned Thing is the apocalyptic tale of a mysterious creature that terrorizes a small Texas town.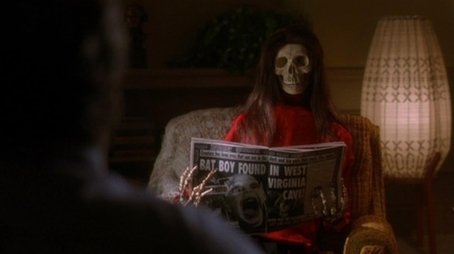 2 - Family 6.62006-11-03
A young couple moves into a new home only to find out that their neighbor, a seemingly normal man who works from home is not what he seems.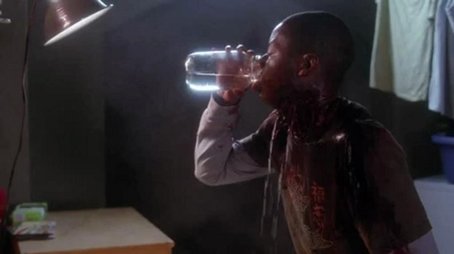 3 - The V Word 4.52006-11-10
A lone vampire punishes two teenage boys who make the poor decision to break into a mortuary.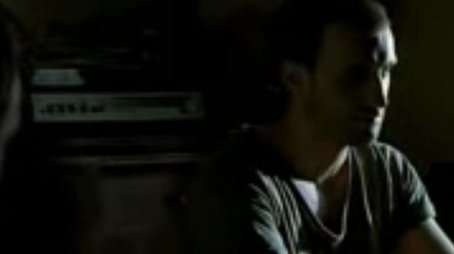 4 - Sounds Like 6.42006-11-17
Based on a short story by Mike O'Driscoll. The story of Larry Pearce, an ordinary man blessed with gift/curse of extraordinary hearing that drives him to the brink of insanity, and forces him to take violent action to silence the horrific cacophony in his head.
5 - Pro-Life 52006-11-24
Pro-Life tells the story of a young girl trapped inside a clinic who discovers the only thing more dangerous than her pursuers is the demonic secret that she carries within her.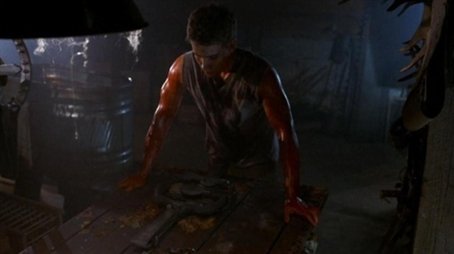 6 - Pelts 62006-12-01
Pelts is an erotic tale about stolen raccoon pelts that take violent revenge on those who seek to wear them.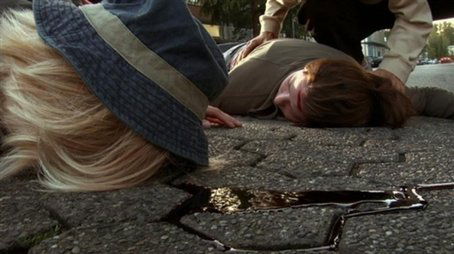 7 - The Screwfly Solution 7.52006-12-08
Deadly virus infects the nation, that turns men into psychotic killers who attack every woman they see. A housewife and her daughter try to survive this madness.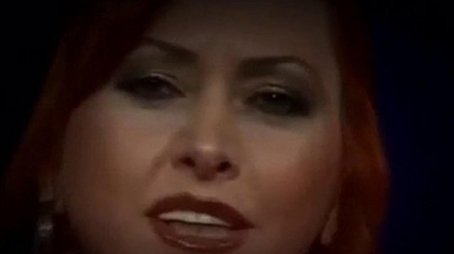 8 - Valerie on the Stairs 4.82006-12-29
Rob Hanisee is a writer that has a strange apparition. Beautiful, naked and mysterious, Valerie might be the muse that Rob has always searched for - or the manifestation of a much darker force. Blood and death follow Rob across the line between life and art.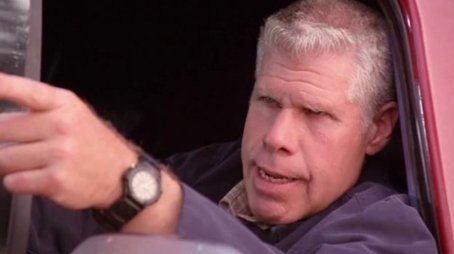 9 - Right to Die 5.72007-01-05
Her flesh has been burned and her body remains in coma but from a medical perspective, Abby is still alive. Her husband Cliff is determined to get a court order to stop her pain. But Abby's condition is worsening, she repeatedly flat-lines and is revived. Each time her body dies, her spirit grows stronger attacking those that have taken advantage of her plight.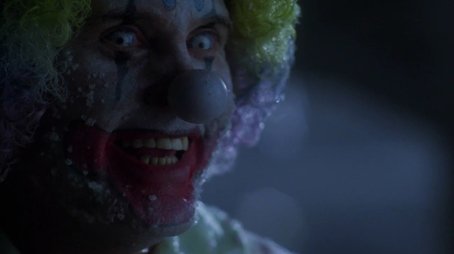 10 - We All Scream for Ice Cream 7.52007-01-12
A long time ago, a prank by a gang of kids known as the West End Bunch went wrong. Now grown up and a parent himself, former West-Ender Layne Banixter witnesses the friends of his youth murdered by their own children, who have turned against them. To save his own family Layne must face his fears and realize that sometimes the sins of the fathers are visited upon the son.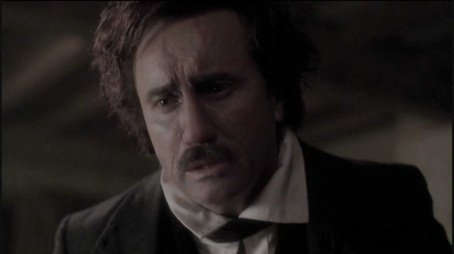 11 - The Black Cat 6.92007-01-19
Edgar Allan Poe is a writer out of ideas and short on cash that's followed by a black cat that will destroy his life or help him to write one of his most famous stories.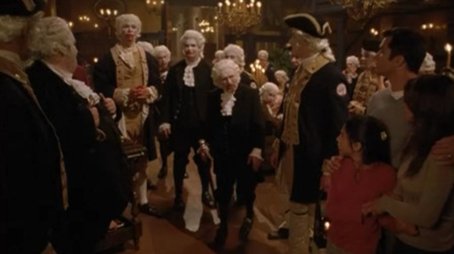 12 - The Washingtonians 4.82007-01-26
"The Washingtonians" is the twelfth episode of the second season of Masters of Horror, directed by Peter Medak. The episode is based on the short story written by Bentley Little. It details a man discovering a shocking secret about George Washington that could shatter the world's view of America forever, and the murderous brotherhood sworn to keep the secret safe.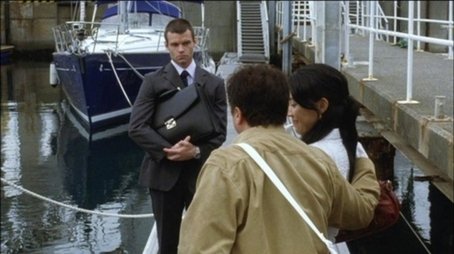 13 - Dream Cruise 4.72007-02-02
Dream Cruise is the thirteenth and final episode of the second season of Masters of Horror, directed by Norio Tsuruta.