Rumi Ookubo
Nana Hiiragi (voice)
Hiro Shimono
Nanao Nakajima (voice)
Yuichi Nakamura
Kyōya Onodera (voice)
Mai Nakahara
Michiru Inukai (voice)
Yukina Tsutsumi
Kirara Habu (voice)
Takuya Nakashima
Moguo Iijima (voice)
Aiko Ninomiya
Shinji Kazama (voice)
Tomohiro Ono
Ryūji Ishii (voice)
Toshiki Masuda
Yōhei Shibusawa (voice)
Yuki Inoue
Moguo's henchman A (voice)
Takeo Otsuka
Moguo's henchman B (voice)
Yoshitaka Yamaya
Moguo's henchman C (voice)
Hiromichi Tezuka
Seiya Kori (voice)
Yurie Kozakai
Kaori Takanashi (voice)
Atsushi Tamaru
Tsunekichi Hatadaira (voice)
Miyu Tomita
Yūka Sasaki (voice)
Yuna Kamakura
Fūko Sorano (voice)
Atsushi Kosaka
Homeroom teacher (voice)
Koji Yusa
Jin Tachibana (voice)
Specials 2020 | 13 Episodes
Specials of Talentless Nana premiered on Oct 09, 2020.
Cast..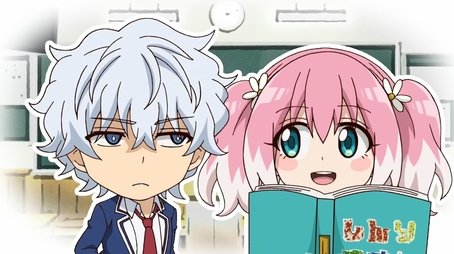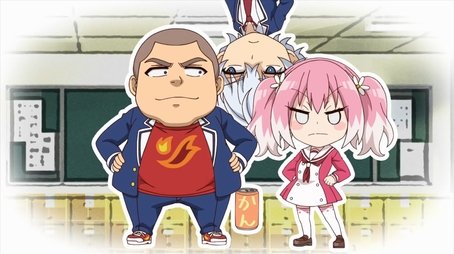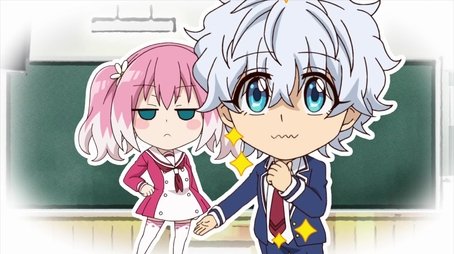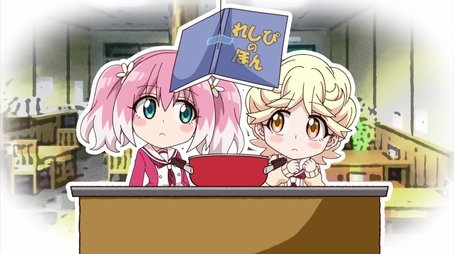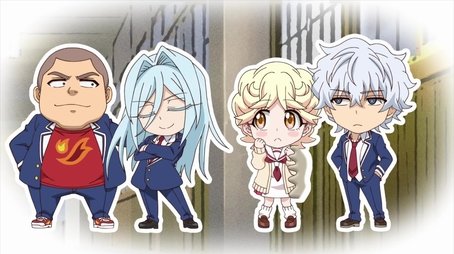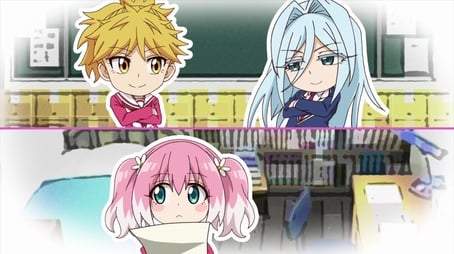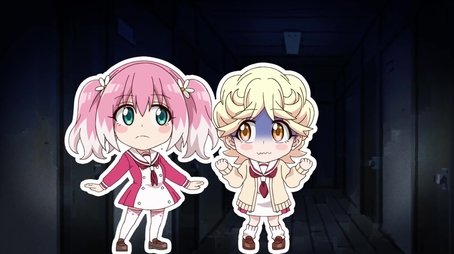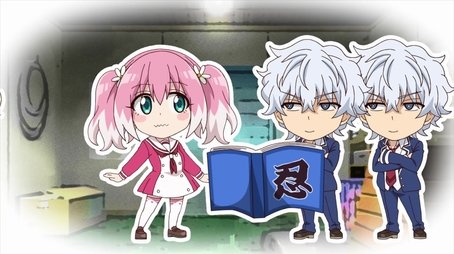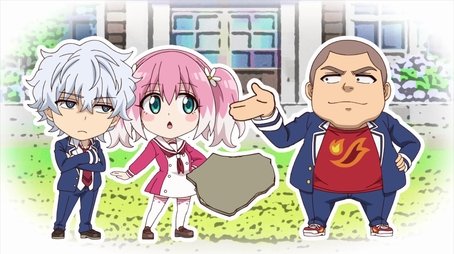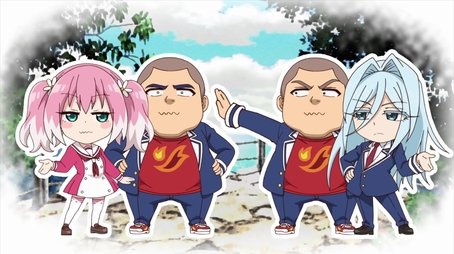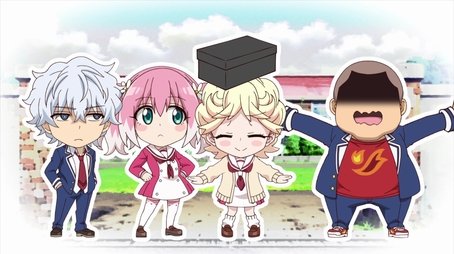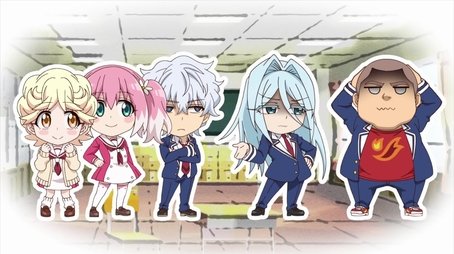 13 - Mini 13: Yaminabe Party 02020-12-23
Mini Anime included in Blu-ray Volume 1.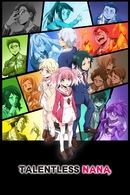 Season 1 2020 | 13 Episodes
Season 1 of Talentless Nana premiered on Oct 04, 2020.
Cast..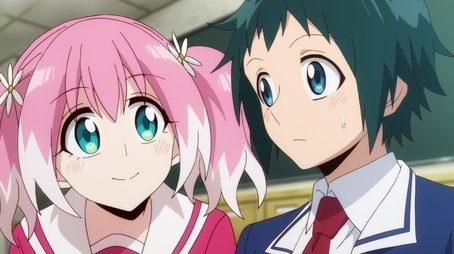 1 - Talentless 82020-10-04
The year is 20XX. Nanao, an outcast with a paranormal talent, lives on a remote island training with others like him to fight against the enemies of humanity. Nana, a bubbly transfer student, befriends him and encourages him to become their leader...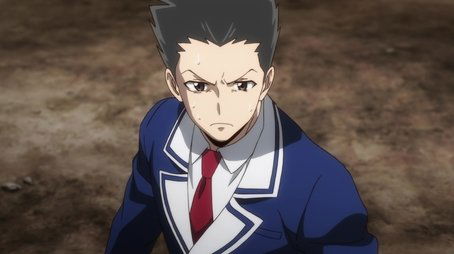 2 - Time Traveler 72020-10-11
Nana's secret is in danger of being exposed when a boy in her class is revealed to have the ability to travel into the past and rewrite history.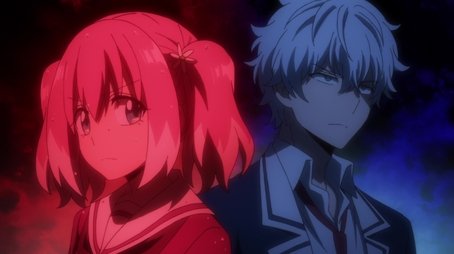 3 - Talented vs. Talentless 82020-10-18
Nana befriends Kyoya, the other transfer student at the school, in an attempt to discover his talent before he finds out what really happened to Nanao.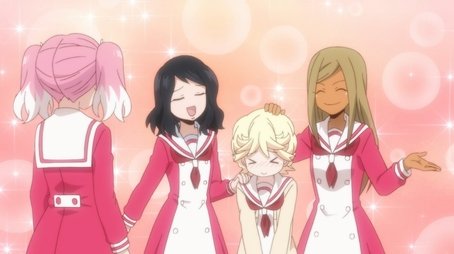 4 - Healing 72020-10-25
Nana's mission comes to a standstill when Kyoya starts to spy on her. When she discovers Michiru has healing abilities, she hatches a plan to use Michiru's talent to regain the upper hand.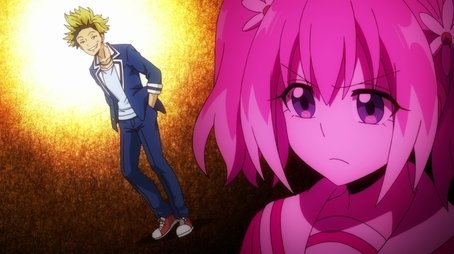 5 - Talented vs. Talentless Part 2 72020-11-01
Tsunekichi weaponizes his power to see Nana's future wrongdoings to blackmail her into being his girlfriend. Nana thinks she might be able to defy fate, but another sharp twist in the road is waiting for her.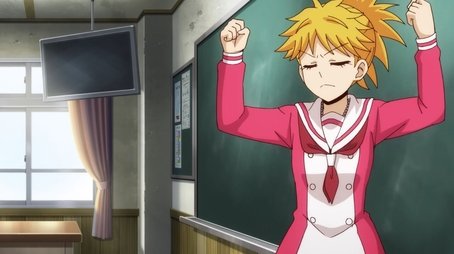 6 - Necromancer 62020-11-08
Just when Nana thinks she's gotten off scot-free, it's revealed that there's a necromancer in the class who can manipulate dead bodies and draw out their memories and talents.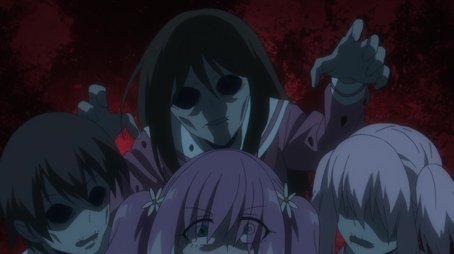 7 - Necromancer Part 2 72020-11-15
Nana is in the most dangerous position ever since she set foot on the island. Her only chance of escape is discovering Yuka's weakness before the powers of necromancy kill her.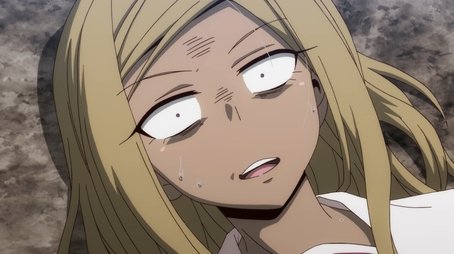 8 - Talented vs. Talentless Part 3 82020-11-22
Between Nana's whereabouts during the mysterious murders, her suspicious behavior, and now the pile of dead bodies in the forest, Nana's classmates are starting to suspect her. She devises a scheme to cover her tracks using the pair of gyaru bullies.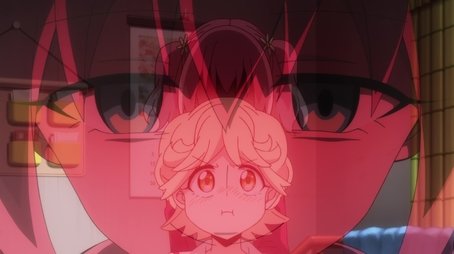 9 - Survival of the Fittest 72020-11-29
Kyoya seems to be temporarily out of Nana's hair. But a betrayal by one classmate and the revelation of a new Talented on the island quickly turn the tables on her. What happened on the island before Nana was sent there?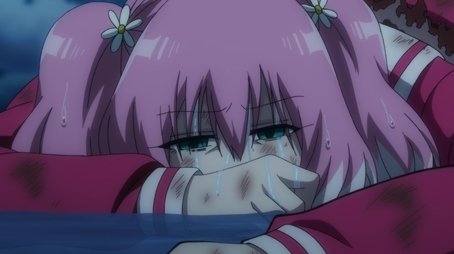 10 - The Invisible Blade 72020-12-06
Jin interrogates Nana, trying to learn more about her and the organization that sent her to the island. During these talks, the door to Nana's soul cracks open and she starts to remember things she would rather forget.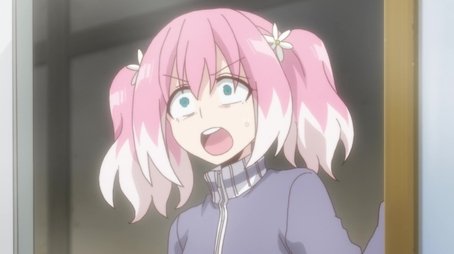 11 - The Invisible Blade Part 2 72020-12-13
For the first time, Nana and Kyoya work together to try to solve the most recent murder. But Nana has her own mystery to worry about when Michiru starts acting noticeably strange.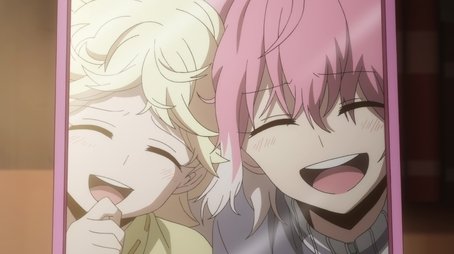 12 - The Invisible Blade Part 3 72020-12-20
Nana's mission moves to the back burner when she has to spend the day nursing Michiru back to health. Deeply disturbed by her own behavior, Nana asks Michiru to open up about her past, hoping to gain some insight into what made her so selfless.
13 - Revival 82020-12-27
Kyoya wants Nana to help him unmask the killer. A part of Nana wants to let the killer do her work for her, but when Michiru gets a mysterious summons, Nana has to choose between her mission and Michiru.