Junji Majima
Stunk (voice)
Yuusuke Kobayashi
Zel (voice)
Miyu Tomita
Crimvael (voice)
Kaede Yuasa
Kanchal (voice)
Momoyo Koyama
Elma (voice)
Rei Matsuzaki
Eldry (voice)
Makoto Koichi
Elza (voice)
Shiori Izawa
Piltia (voice)
Takako Tanaka
Roana (voice)
Natsumi Takamori
Tiaplate (voice)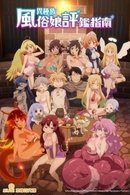 Specials 2020 | 1 Episodes
Specials of Interspecies Reviewers premiered on Jun 20, 2020.
Cast..
1 - "Hanazono Hikari" Bessekai Sen Ver. 02020-06-20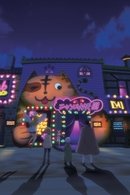 Season 1 2020 | 12 Episodes
Season 1 of Interspecies Reviewers premiered on Jan 10, 2020.
Cast..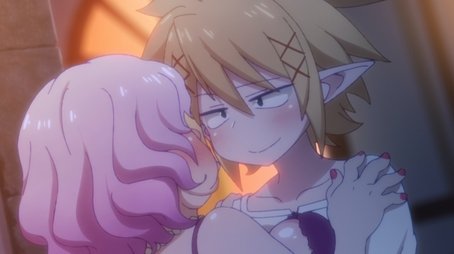 1 - A Hot 'n Heavy Debate About Elf and Human MILFS, An Angel Ascends at Meow Meow Paradise, Can't Get Enough of That Sensitive Birdmaid Cloaca! 02020-01-11
Zel and Stunk settle an age-old question of old age. The adventurers aren't kitten around when they take their new angel buddy to a catgirl brothel. The customers of the Ale 'n Eats learn the bird is the word.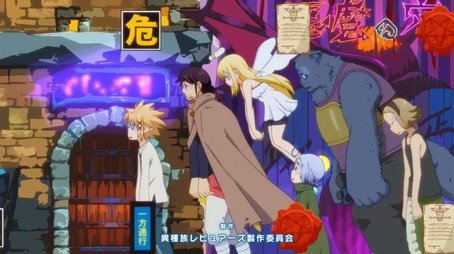 2 - Fairies Have Limits on What They Can Take, Demons Aren't Very Popular, Minotaur Girls Are Big, Bountiful, and Boobylicious! 02020-01-18
Stunk learns that bigger doesn't always mean better. The Demon Party has a scandalous plan to help them win the election. The Reviewers are udderly mooved by a legen-dairy experience with minotaur girls.
3 - Gender-Swap Sex Means Less Succu-Girl Choices, and It Kinda Hurts, But You Learn Just What Girls Feel, So You Should Give It a Try! 02020-01-25
Stunk, Zel, Kanchal, and Crimvael head to the Gender Swap Inn to get in touch with their feminine sides. Zel gets into a sticky situation with a slime girl. Crim goes on safari with a well-endowed hyena girl.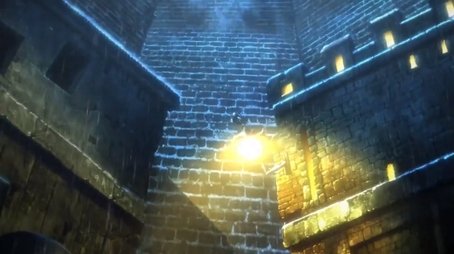 4 - Savage Succubi Will Squeeze the Life Out of You Even If You Say You Can't Go On, Salamander Girls Have Such Hot Bods, Hearts, Sals, and Manders, that You Can't Help But Get Fired Up About 'Em! 02020-02-01
The Reviewers visit a brothel filled with insatiable succubi, which they soon come to regret. Later on, they try visiting a heated-up brothel of salamander women.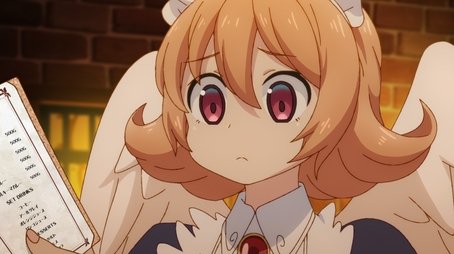 5 - I Wanna Drown in a Cyclops Girl's Pretty Eye, But It's Pretty Hard? Speaking of Hard, Let the Pros Pick Out the Perfect Mushroom Girl for a Slimy, Sticky Good Time! 02020-02-08
The Reviewers visit a cyclops brothel. Later on, they try out a myconid brothel filled with mushroom girls.
6 - You Can Build the Perfect Golem Girl, But Don't Let the Girl You Base Her Off of Find Out. Cum to the Land of Dreams on the Light Of The Will o'the Wisps! 02020-02-15
The Reviewers visit a golem brothel that allows them to build their own girl, but get in trouble when they copy the appearance of a close friend. Later on, they visit a will-o'-the-wisp brothel, where the girls give off light.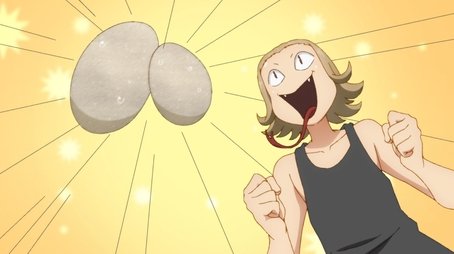 7 - The Gang Gets Laid at the Egg-stravagant Egg-Laying Show, Miss Meidri's Deep, Dark Secret Uncovered, and the Succu-Girl Popularity Ranking is Unveiled! 02020-02-22
The Reviewers go to a brothel where the girls lay eggs. Later on, they attend a ceremony that reveals the most popular girl species.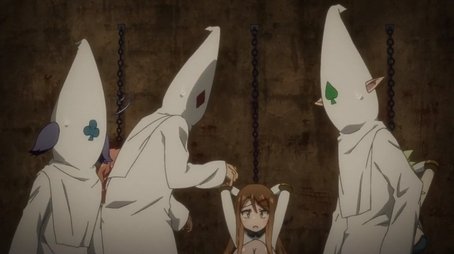 8 - Succu-girl Roleplay Will Get You Going All Night, The Angel's Holy Lance is Great at Lancing Holes, The Succubus Tower Lasts Forever, But You (and Your Mayo) Won't! 02020-02-29
The Reviewers try out a brothel focusing on roleplay. Later on, they visit another succubi brothel.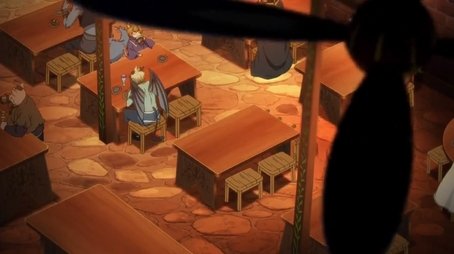 9 - A Deep, Dark Something Lies Between the Living and the Dead, The Darling Angel's Lotion Explosion, and the Uncouth, Unsanctioned Reviewer Rivals Are In Their Scene! 02020-03-07
While making a delivery to Count Delivel the vampire, Stunk, Zel and Bruise are introduced to an undead brothel, offering everything from zombies to vampires. Back at home, Crimvael visits a magical slime brothel by himself. Later, the gang discover some reviews written by a different group of reviewers, including one of a lesbian joint by a female film director named Bina Banana.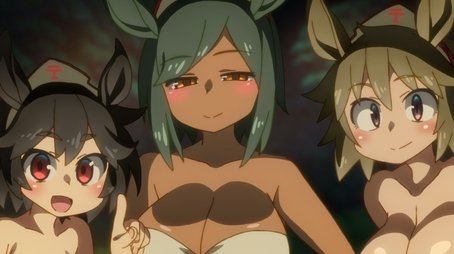 10 - Let Your Eyes Behold the Glory and Mystery of the Brothel with a Perfect Score! Take a Newlywed or a Horny Tutor or a Little Piggie as Your Lover! They'll Squeeze, Squeeze, Squeeze It Outta Ya! Infinite Pleasure Over a Satisfying Three-Day Excursion! True Happiness Awaits!!! 02020-03-14
The reviewers arrive in the Magic Metropolis, where their money allows each of them to spend three days doing whatever they want with a decoy doll based on the Archmage Demia. As the reviewers find the benefits of their experience go beyond just the usual service, the real Demia takes a particular interest in Crimvael's unique properties.
11 - The Frighteningly Faultless Philanthropist Sexually Satisfies Several Succubi, Drunken Fools and Their Money Are, Of Course, Soon Parted, and Mitsue's Room Comes to a Close! 02020-03-21
An incubus takes offense to the reviewers' negative reviews, taking it upon himself to review these establishments himself and give them all perfect scores, although his bragging is cut short when a vengeful lover stabs him. After an arrangement with the Porter Guild and the rival reviewers pays huge dividends, the gang get drunk and go to an leprechaun establishment for succu-girls on top of more alcohol.
12 - Farewell, beloved fans of our beloved Reviewers... Worry not; as long as succu-girls keep on working hard, so too will our Reviewers. When you think of our heroes, remember this: when you help others, you're only helping yourself (get your f*** on)... 02020-03-28
The reviewers finally visit the demon brothel they were originally supposed to review during the election. They are given special treatment due to the nature of how demons abide to contracts. Meanwhile, Demia meets up with the demon lord Death Abyss, discussing what things are like in a world without magic.