Sora Amamiya
Mizuhara Chizuru (voice)
Aoi Yuki
Mami Nanami (voice)
Nao Touyama
Ruka Sarashina (voice)
Rie Takahashi
Sumi Sakurasawa (voice)
Shun Horie
Kazuya Kinoshita (voice)
Yukari Nozawa
Nagomi Kinoshita (voice)
Masayuki Akasaka
Yoshiaki Kibe (voice)
Gakuto Kajiwara
Shun Kuribayashi (voice)
Season 1 2020 | 12 Episodes
Season 1 of Rent-a-Girlfriend premiered on Jul 11, 2020.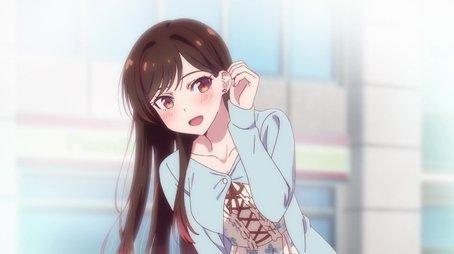 1 - Rent-a-Girlfriend 72020-07-11
Jilted and heartbroken, 20-year-old Kinoshita Kazuya turns to Diamond, a Rent-A-Girlfriend app that leads him to a fateful encounter with Mizuhara Chizuru, one of the talents on offer.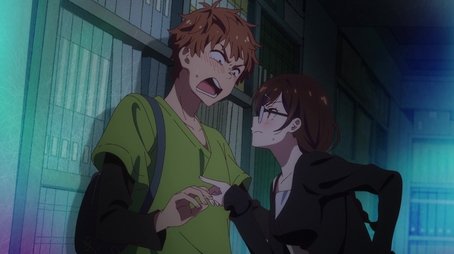 2 - Ex-Girlfriend and Girlfriend 7.52020-07-18
Immediately after deciding not to rely on pretend dating anymore, Kazuya is hit with a triple whammy of reveals: Chizuru not only goes to his college but lives next door to him, and his grandmother is coming to visit and wants to see her.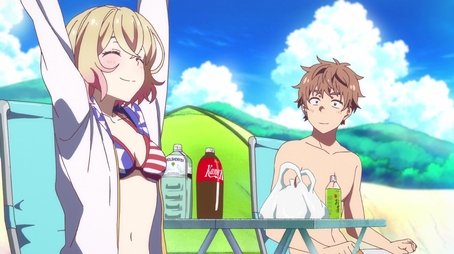 3 - Beach and Girlfriend 7.52020-07-25
Kazuya barely has time to deal with the fallout of the situation in the pub before the gang heads off on a short trip to Izu, where they run into someone unexpected.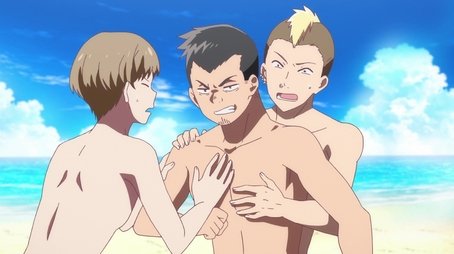 4 - Friend and Girlfriend 7.52020-08-01
Mami's plan comes to a head as Kazuya decides to set the story straight, to mixed reactions.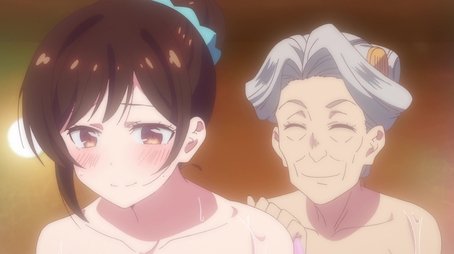 5 - Hot Springs and Girlfriend 82020-08-08
The aftermath of the ferry incident signals a clear shift in Kazuya's feelings. Meanwhile, there's a conspiracy brewing at the hot springs inn he and his family decide to visit.
6 - Girlfriend and Girlfriend 8.52020-08-15
Having to spend a night in the same room with Chizuru sends Kazuya's heart and mind racing. Meanwhile, Kuribayashi Shun has a surprise in store…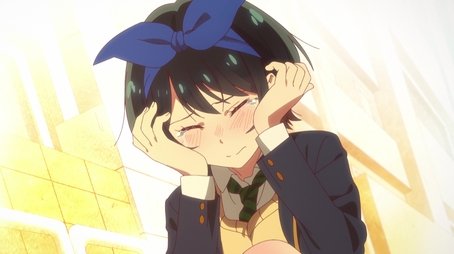 7 - Provisional Girlfriend and Girlfriend 7.52020-08-22
While Kazuya desperately tries to get Ruka to promise she won't reveal his secret, she tells him her own.
8 - Christmas and Girlfriend 7.52020-08-29
Christmas rolls around with Kazuya not having met Chizuru for ages, and he sees something he never wanted to see.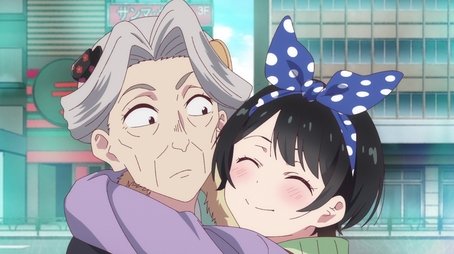 9 - Lies and Girlfriend 92020-09-05
Ruka is hellbent on knowing the full story behind Kazuya and Chizuru's relationship, and once she does she decides to take action.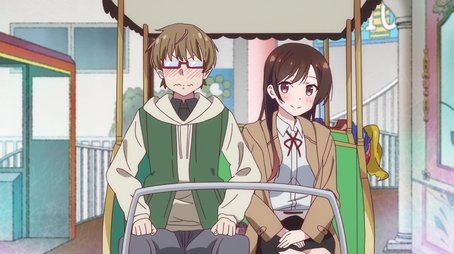 10 - Friend's Girlfriend 92020-09-12
In an attempt to cheer his friend Shun "Kuri" Kuribayashi up after the embarrassment of being outed as a girlfriend renter, Kazuya rents out Chizuya for a day with Kuri, whom inspired him to rent out a girlfriend in the first place.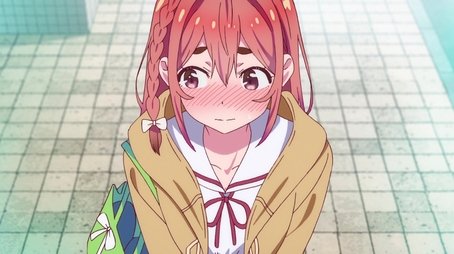 11 - Truth and Girlfriend 72020-09-19
12 - Confession and Girlfriend 02020-09-26