Karen Fukuhara
Kipo (voice)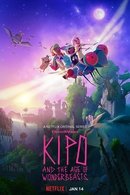 Season 1 2020 | 10 Episodes
Season 1 of Kipo and the Age of Wonderbeasts premiered on Jan 14, 2020.
Making her way through a world of mutant animals, a sheltered yet scrappy girl learns how to survive -- and get home -- with help from her ragtag crew.
Cast..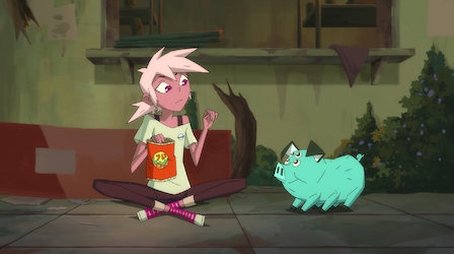 1 - Burrow Girl 4.52020-01-14
Swept from her safe burrow, Kipo emerges in a wild surface world full of weird mutant animals. Will her new friends Wolf and Mandu help her get home?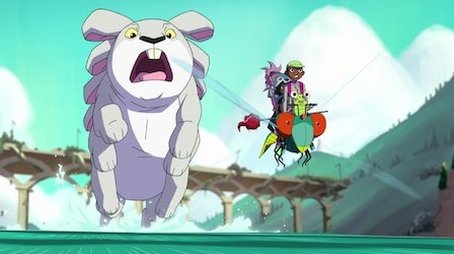 2 - Explosion Berries 02020-01-14
Benson gets a jump on the Mod Frogs to save Kipo, Wolf and his little buddy Dave. But it'll take a hopping mad Mega Bunny to get them out of another jam.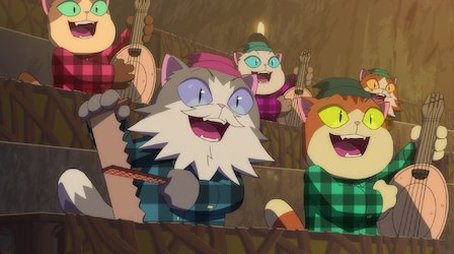 3 - Real Cats Wear Plaid 02020-01-14
Held captive by the brawling Timbercats, Kipo and pals must find the tough kitties' leader, Yumyan Hammerpaw, if they want to avoid becoming cat food.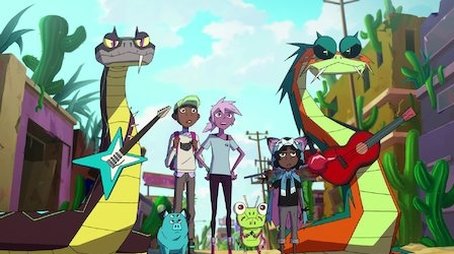 4 - Cactus Town 02020-01-14
Leading an army of new allies, Kipo argues with Wolf about the best way to avoid a hissy fit on Umlaut Snäke turf. Can she talk it out with a Mega Mute?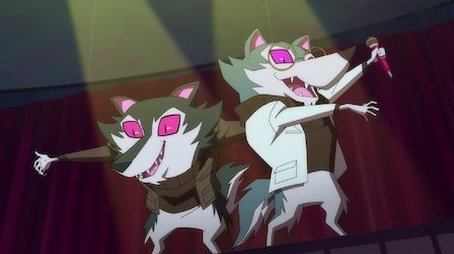 5 - The Astronomers in Turtlenecks 02020-01-14
Kipo and the gang act like a pack to cozy up to the nerdy Newton Wolves and use their telescope to find the burrow people. The hunt is on.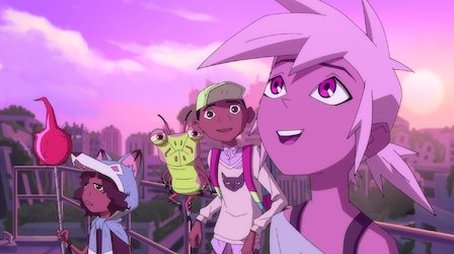 6 - Ratland 02020-01-14
The wolves break the news to Scarlemagne as Kipo tries to crack her father's code. Then Benson gives the burrow girl a 13th birthday surprise -- or two.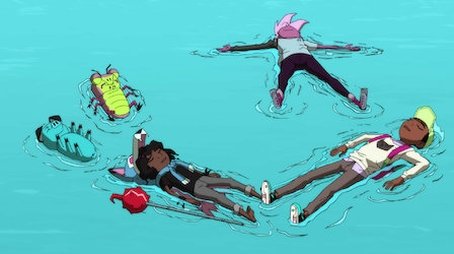 7 - Mulholland 02020-01-14
The friends stumble upon tardigrade dream-maker Tad Mulholland, who allows the gang to realize their bliss. But let's get real: It comes at a price.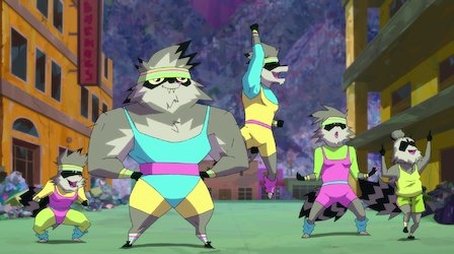 8 - Twin Beaks 02020-01-14
Scarlemagne rallies his troops as Kipo searches for her next clue, which sends her into a trash canyon -- and into a hideaway for Fitness Raccoons.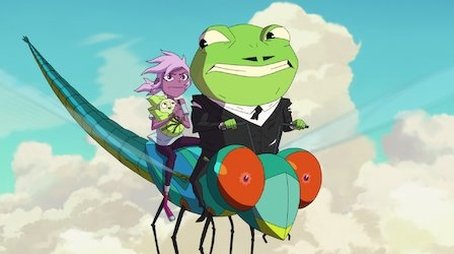 9 - Mute-Eat-Mute World 02020-01-14
A big secret's out, and Wolf can't deal. Meanwhile, Kipo must resist the urge to pet Mega Bunny babies before escaping from sticky Mod Frog Jamack.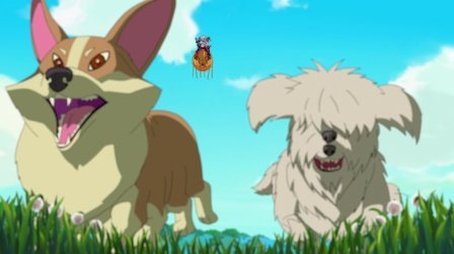 10 - Beyond the Valley of the Dogs 02020-01-14
It's a high-jumping, thirsty Mega Flea vs. the Mega Dogs as Kipo closes in on the burrow. But has she also brought home disaster?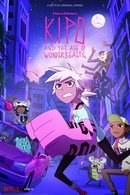 Season 2 2020 | 10 Episodes
Season 2 of Kipo and the Age of Wonderbeasts premiered on Jun 12, 2020.
Cast..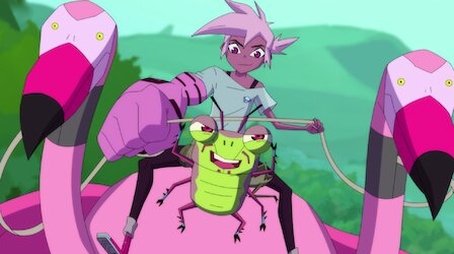 1 - Paw of the Jaguar 02020-06-12
Kipo flies off to find Scarlemagne and save her father. But first, she'll have to go through an old friend. Time to learn Timbercat survival skills.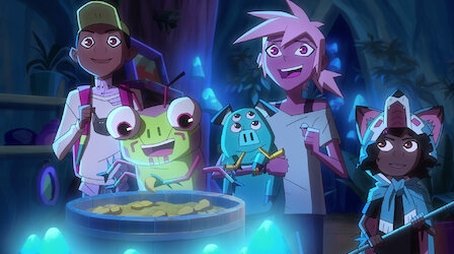 2 - The Goat Cheese Prophecy 02020-06-12
Hoping to tap her inner strength, Kipo hitches a ride in search of the wise Chevre Sisters. Scarlemagne turns to Lio for help. The cheese sees all.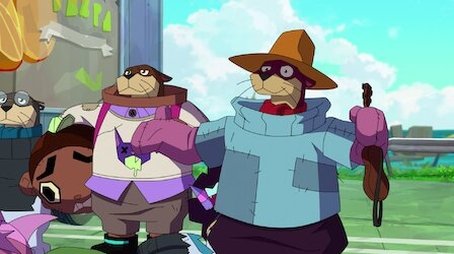 3 - The Ballad of Brunchington Beach 02020-06-12
Kipo and the gang embark on a risky mission to Cappuccino's Mute brunch spot and reconnect with an old frenemy. But will they all end up on the menu?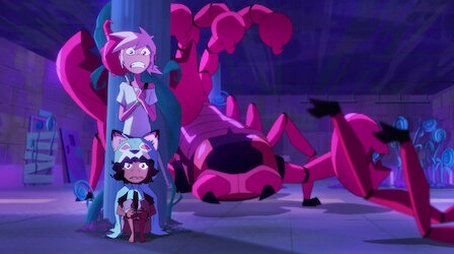 4 - To Catch a Deathstalker 02020-06-12
The chase continues for the old burrow, but first, Kipo and Wolf must keep their cool among the Deathstalkers. Scarlemagne makes a whopping discovery.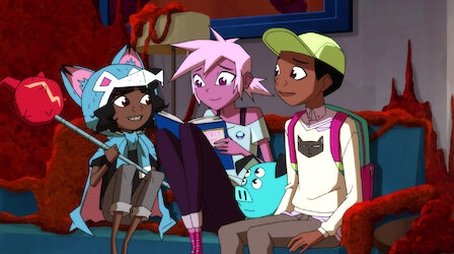 5 - Fun Gus (1) 02020-06-12
Kipo and company look for answers — and an anchor — in her parents' old quarters. But are they alone? Above, mysterious forces gather against a ruler.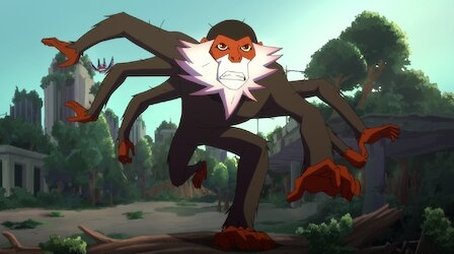 6 - Fun Gus (2) 02020-06-12
Fun Gus is among us. The chums frolic with the pushy player till a slippery helper arrives. Time to throw Kipo an anchor as the Mega Monkey moves on.
7 - Benson and the Beast 02020-06-12
The Mega Jaguar rages out of control, but Benson has a knack for handling rowdy Mutes. Can the gang rely on Dr. Emilia — and Kipo herself?
8 - Sympathy for the Mandrill 02020-06-12
From Hugo to Scarlemagne, from victim to villain, a tyrant tells his tale. Wolf, Benson and Dave hatch a plan that could blow up in their faces.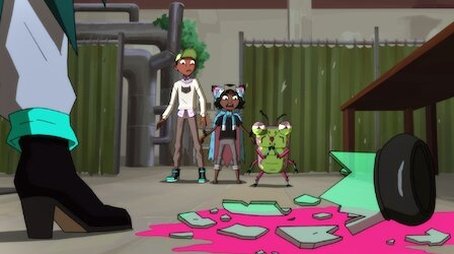 9 - All That Glitters 02020-06-12
Game on. Kipo just won't give up hope when it comes to finding the good beneath the savagery. Can the Brunch Bunch flip the odds with flapjacks?
10 - Heroes on Fire 3.52020-06-12
With a little help from friends, Kipo breaks the chains of mind control as chaos comes to the coronation. Will she sacrifice it all to save everyone?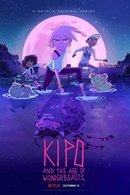 Season 3 2020 | 10 Episodes
Season 3 of Kipo and the Age of Wonderbeasts premiered on Oct 12, 2020.
Cast..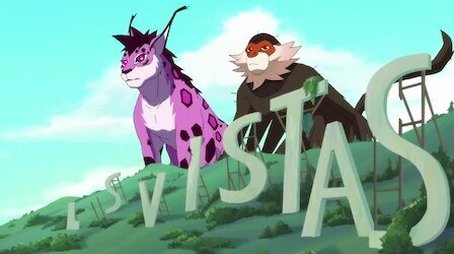 1 - Everything Is Crabs 02020-10-12
The hunt is on for Dr. Emilia, and friends start to vanish. It'll take teamwork to make Kipo's dream of a Human Mute Ultimate Friendship Alliance work.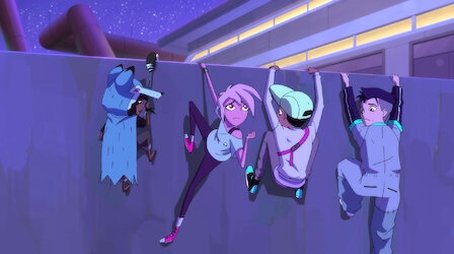 2 - Code Word Milkshake 02020-10-12
Emilia's kidnapping her way to a cure. Kipo and her pals must keep their cool as they stake out the doc's unexpected hideout. Does K-pop hold the key?
3 - A Wolf in Wolf's Clothing 02020-10-12
Old frenemies are on the comeback. Kipo reaches out to alliance stopper Scarlemagne, and Margot asks Wolf for a favor. Are second chances possible?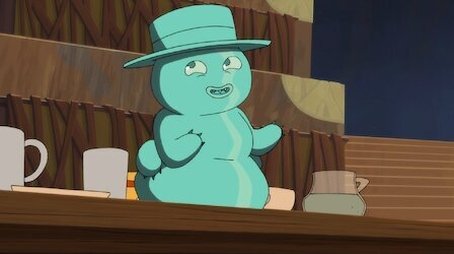 4 - Don't You Forget a Meow Me 02020-10-12
With Wolf, Benson and Dave in danger, Kipo must use her brain — not her brawn — to outsmart Dr. Emilia. A Mega gets a helping hand from Scarlemagne.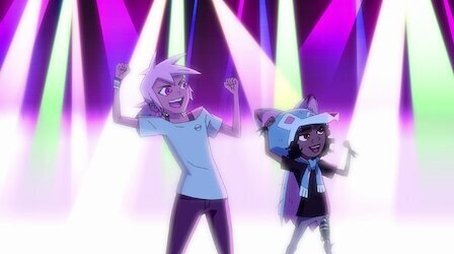 5 - Song ReMix 02020-10-12
A "cured" chum returns. Later, a dream family reunion becomes a reality. The race for a vaccine begins after a feverish frolic with the Dubstep Bees.
6 - It's a Trap 02020-10-12
Dr. Emilia and her army work through the death ivy while the alliance creates cunning traps. But can Kipo fight an unstoppable force like destiny?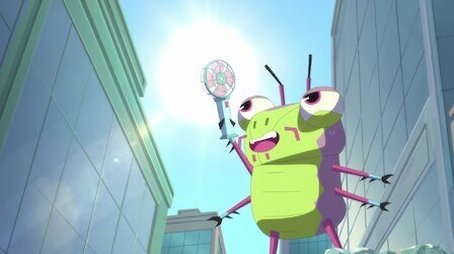 7 - Requiem for a Dave 02020-10-12
As everyone regroups, Kipo blames herself for the damage done and springs into action. Enter Dave with a tale about fanatics — and one awesome fan.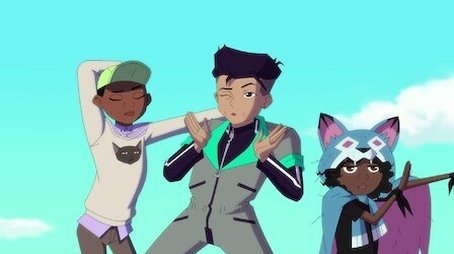 8 - Hidden Treasures 02020-10-12
Kipo hopes that Prahm will end the war with killer banjo and dance ... but first she must convince the Mutes to forgive. Dr. Emilia smiles and schemes.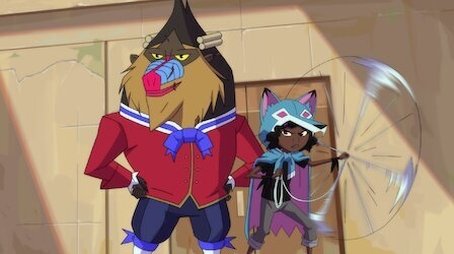 9 - Prahmises 02020-10-12
Dr. Emilia's determination runs deep — and gets dark. Scarlemagne and Wolf set out to end her, and Song reveals a secret. Let's get the party started!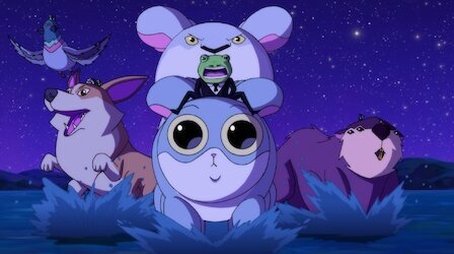 10 - Age of the Wonderbeasts 02020-10-12
Sabotaged! Everyone must work together to stop Dr. Emilia as an epic Mega Mute battle shuts down a successful bash. Now's the time for real heroes.