Makoto Furukawa
Saitama (voice)
Kaito Ishikawa
Genos (voice)
Hikaru Midorikawa
Garou (voice)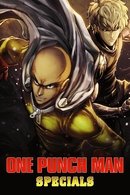 Specials 2015 | 14 Episodes
Specials of One-Punch Man premiered on Dec 04, 2015.
Cast..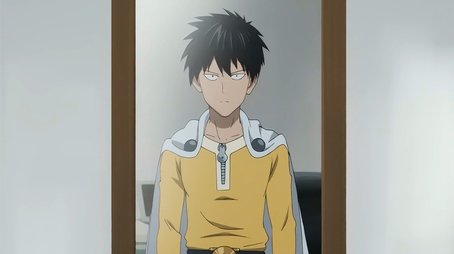 1 - Road to Hero 02015-12-04
A story about Saitama from when he still had hair and his only costume was a track suit. Several shops in Saitama's neighbourhood have gone out of business and the owner of the last one left needs his help.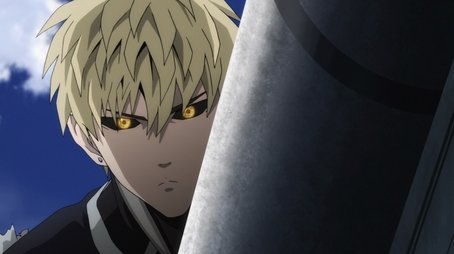 2 - The Shadow That Snuck Up Too Close 6.72015-12-24
A story set sometime between Mosquito Girl's defeat and Genos showing up to Saitama's apartment. Genos wants to learn the secret to Saitama's power and decides to follow him and to observe everything he does. At the same time, Saitama is convinced that someone is stalking him.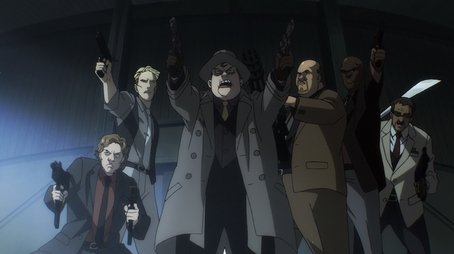 3 - The Pupil Who Is an Extremely Poor Talker 7.32016-01-29
Jenosu it accidentally trapped in Don Pacino a little bit caught in the Mafia of conflict. Jenosu that are in a hurry the shopping asked the bargain in Saitama's to explain to Don Pacino, but ....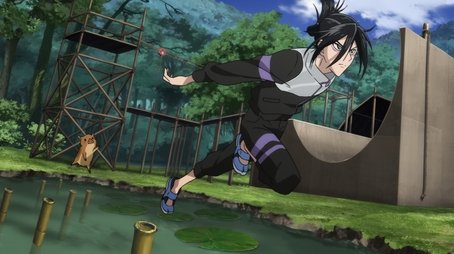 4 - The Ninja Who Is Too Complicated 62016-02-24
Sonic strive to strict training muffled to the mountain, but had spent the days of troubled with nightmares to be a nasty blow to the groin from Saitama who suffered a defeat. Man of Matagi had seen such a situation. He is also "formidable enemy" in defeated in the past of the owner ....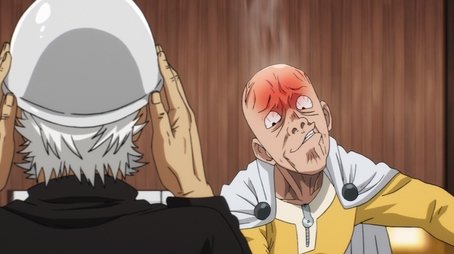 5 - Bang, Who Is Too Overbearing 62016-03-25
After the events of episode 7, Bang begins to spy on Saitama and Genos to gauge their abilities. Hopeful that his Water Stream Rock Smashing Fist martial arts is stronger, and that proving so will coerce Saitama and Genos to study under him, Bang invites Saitama and Genos to his dojo under the pretense of giving them free meat.
6 - The Sisters Who Have Too Many Things Happening 62016-04-22
During a coincidental train ride, Genos and Fubuki are put to the test when an anti-Hero Association group plants a bomb on the train. *This OVA is half as long as a regular episode.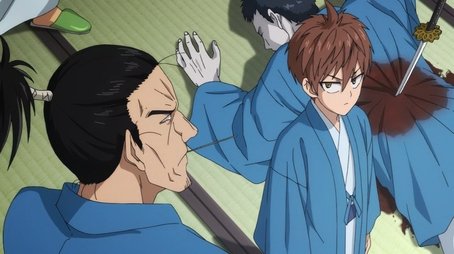 7 - The Murder Case That Is Too Impossible 5.32016-05-27
The Heroes of the Hero Association goes to an "onsen" ret.eat unwind after the battle with the alien invaders, with a mystery afoot when one of the heroes get stabbed...Child Emperor investigates the murder of Zombieman.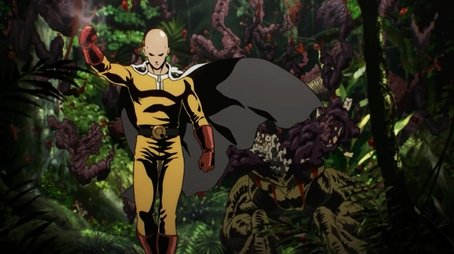 8 - One Punch Man 2nd Season Commemorative Special 02019-04-03
One Punch Man 2nd Season's commemorative recap special.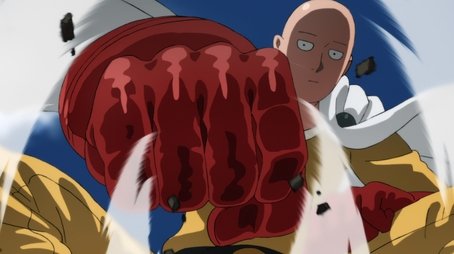 9 - Saitama and Those with Reasonable Abilities 02019-10-25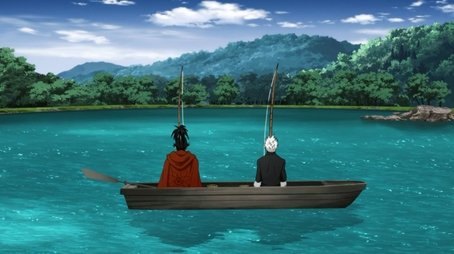 10 - Fishing With the Old Boys 02019-11-26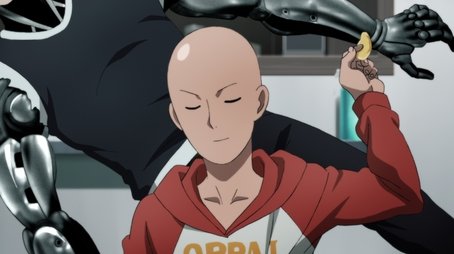 11 - Genos and Amnesia 02019-11-29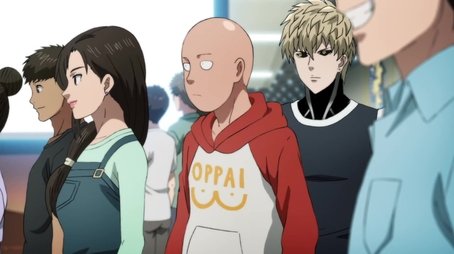 12 - Games and Rivals 02020-01-28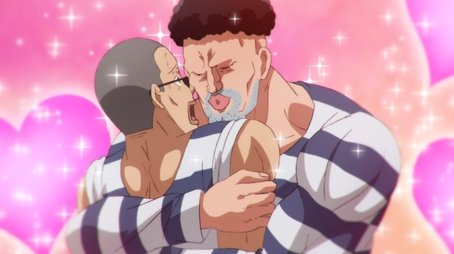 13 - Puri Puri Prisoner and the Escaped Prisoners 02020-01-29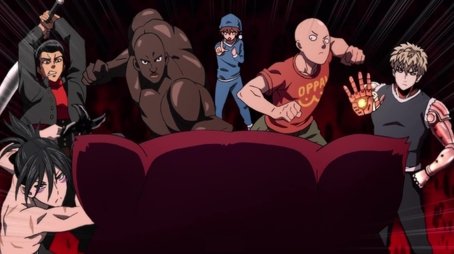 14 - The Zombieman Murder Case 2 ~A Chalet Amid the Blizzard, and the Ones Bothered by the Cold~ 02020-01-31
Season 1 2015 | 12 Episodes
Season 1 of One-Punch Man premiered on Oct 04, 2015.
Cast..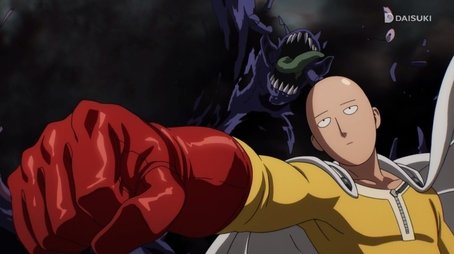 1 - The Strongest Man 7.92015-10-04
Saitama is a guy who's a hero for fun. After saving a child from certain death, he decided to become a hero and trained hard for three years. Though he's now so strong he can defeat any opponent with a single punch, lately he feels as if, in exchange for overwhelming power, he's lost something even more important.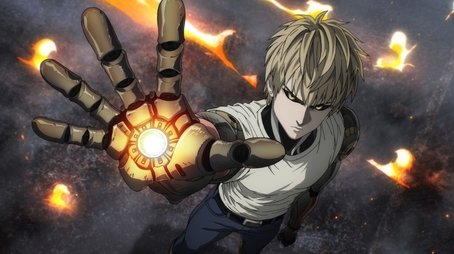 2 - The Lone Cyborg 8.52015-10-11
A monster is moving toward City Z, one that has been created by the mysterious organization known as The House of Evolution. Genos, a young cyborg, attempts to stop it, but gets in over his head before Saitama happens along.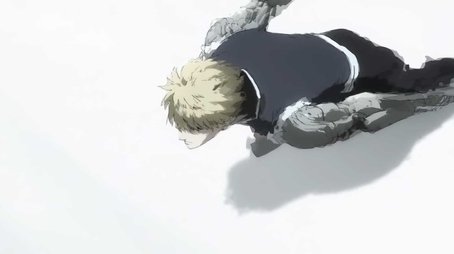 3 - The Obsessive Scientist 7.62015-10-18
Saitama and Genos glean information about The House of Evolution and its founder Dr. Genus, a scientist with dangerous ideas on artificial human evolution. Meanwhile, Dr. Genus learns of Saitama's amazing strength and has plans of his own for One-Punch Man.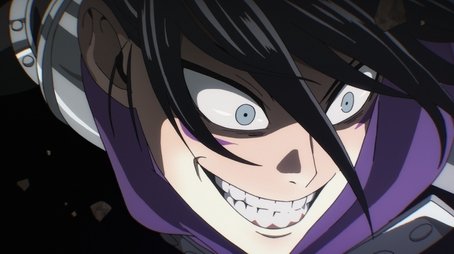 4 - The Modern Ninja 8.22015-10-25
A group of battlesuit-clad terrorists called "The Paradisers" appears in City F, led by an enormous man known as Hammerhead. Calling for the redistribution of wealth, the group targets the fat-cat Zeniru, who in turn dispatches his bodyguard to defeat them. Unfortunately, Saitama is on the same errand.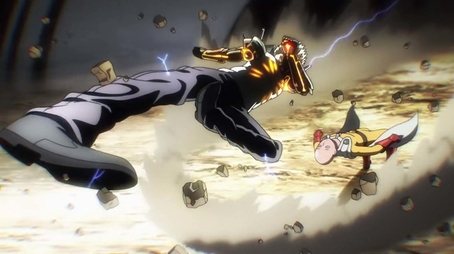 5 - The Ultimate Master 8.32015-11-01
Though he's been doing the hero gig for three years, Saitama realizes that the public knows nothing about him. Determined to get a little recognition, he decides to become a pro hero, but first he must pass the Hero Association tests and become a full-fledged member.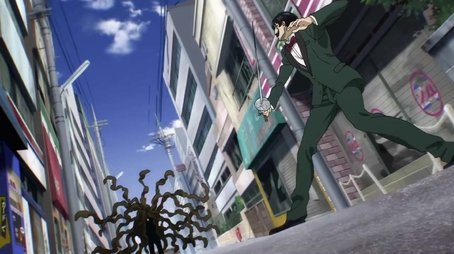 6 - The Terrifying City 7.72015-11-08
It's been five days since Saitama became a professional hero and he has yet to do anything heroic. When Genos informs him that C-class heroes who don't fight bad guys are dropped from the hero registry after a week of inaction, Saitama heads out on patrol, yet can't find any criminals or monsters to stop.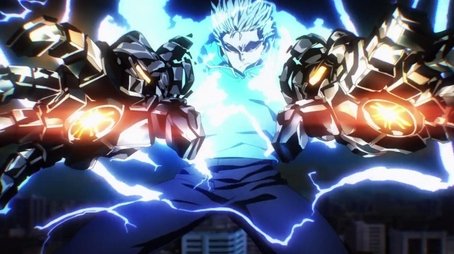 7 - The Supreme Pupil 82015-11-15
An enormous meteor hurtles toward City Z, forcing the Hero Association to ask its S Class heroes to respond. When all their efforts prove in vain, Genos decides it's up to him to protect the home of his master and stop the meteor, no matter what the cost.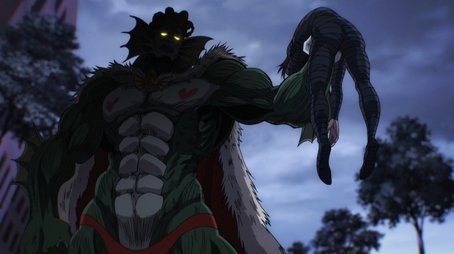 8 - The Deep Sea King 82015-11-22
A pack of monsters calling themselves the "Clan of the Seafolk" arrive on the shores of City J intent on invading the land. When the hero sent to fight them is defeated easily by the Deep Sea King himself, Saitama and Genos head for the city to help.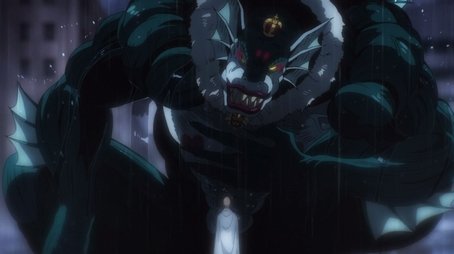 9 - Unyielding Justice 8.62015-11-29
As the battle with the Deep Sea King reaches its climax, more heroes fall to the aquatic despot's brutal attacks. Which of them has what it takes to be a true hero?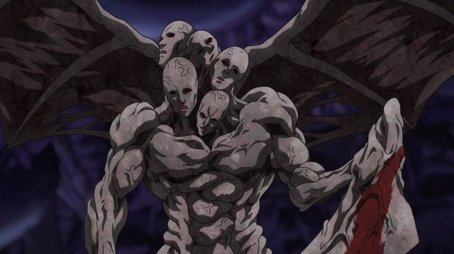 10 - Unparalleled Peril 9.22015-12-06
Saitama tags along to an emergency meeting of Class S heroes and discovers that a seer has foretold a serious danger threatening the Earth. Though the crisis could occur anytime in the next six months, the heroes are surprised to hear the roar of explosions that very hour!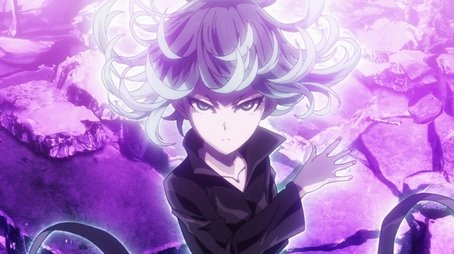 11 - The Dominator of the Universe 8.72015-12-13
As a colossal spaceship floats in the skies above City A, a member of its monstrous crew battles on the ground against a group of S Class heroes. Despite their powers, they can't seem to finish it off. Meanwhile, Saitama has boarded the enemy ship on his own.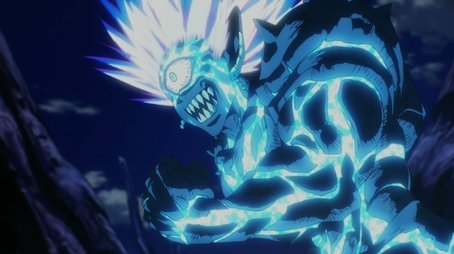 12 - The Strongest Hero 9.82015-12-20
The inconceivably powerful Lord Boros has traveled untold distances in search of someone who can cure his boredom: Saitama! With the fate of humanity in the balance, will the two champions at last find in each other the worthy opponent they've been searching for?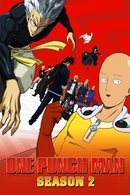 Season 2 2019 | 12 Episodes
Season 2 of One-Punch Man premiered on Apr 09, 2019.
Cast..
1 - Return of the Hero 7.62019-04-09
Saitama is out shopping with Genos in tow when the pair come across G4, a demonic robot on a mission to eliminate King. Elsewhere, Sitch attempts to recruit various cutthroats, villains and assassins of the...
2 - Human Monster 6.62019-04-16
Garou issues a declaration of war on the Hero Association through terrifying means, Hellish Blizzard gives Saitama an ultimatum, and Genos decides to eliminate his master's stalker, Speed-o'-Sound Sonic.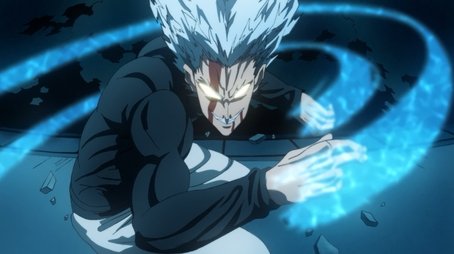 3 - The Hunt Begins 7.92019-04-23
Garou, out hunting heroes, can barely contain his excitement when he gets the chance to battle the S Class hero Tank-top Master. Meanwhile, Silverfang shutters his dojo to begin his own hunt of his former disciple.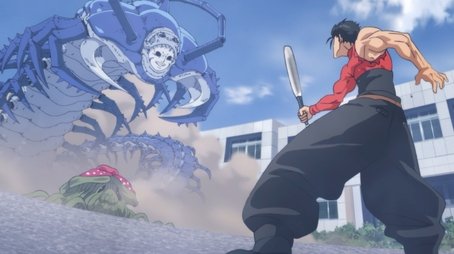 4 - Metal Bat 6.72019-04-30
Assigned to guard a VIP and his son, Metal Bat couldn't be less thrilled. But when the group is suddenly attacked all hell breaks loose. Meanwhile, Saitama has disguised himself as Charanko in order to enter the "Super Fight" martial arts tournament.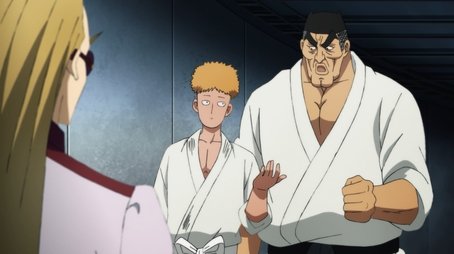 5 - The Martial Arts Tournament 6.82019-05-07
Monsters from the Monster Association launch simultaneous attacks on all the human cities, attempting to overwhelm the forces of the Hero Association. Meanwhile, the "Super Fight" martial arts tournament kicks off.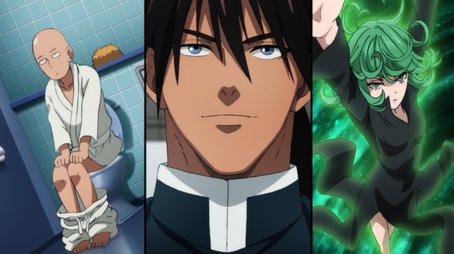 6 - The Uprising of the Monsters 6.82019-05-14
The Super Fight tournament kicks off while Genos takes on multiple monsters who have appeared in City C. Elsewhere, countless monsters are wreaking havoc in multiple areas, but the Hero Association is being overwhelmed by the sheer number of threats.
7 - Class S Heroes 82019-05-21
As the Super Fight tournament heads for its grand finale, the Class S heroes battle to hold back the tide of monster incursions. Meanwhile, Atomic Samurai is setting in motion a plan of his own.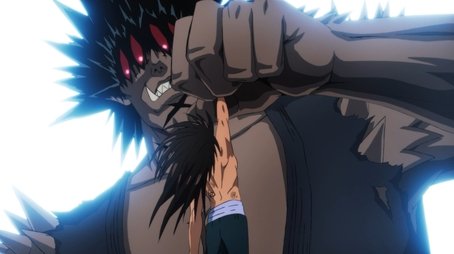 8 - The Resistance of the Strong 8.42019-05-28
Goketsu, the first Super Fight Tournament champion, arrives in the stadium. Having now become a monster, he's aiming to force the Super Fight competitors to turn into monsters themselves. When several do, it's up to Suiryu to take them on alone.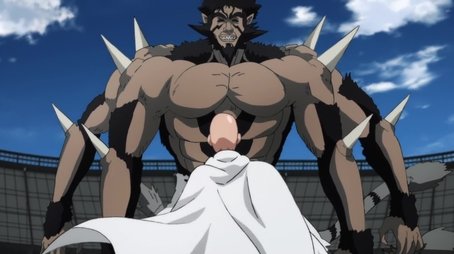 9 - The Troubles of the Strongest 6.72019-06-11
Just as Suiryu finds himself in the depths of despair, Saitama suddenly appears to help him out. But despite all Saitama's strength, there's still something bugging the hero that he just can't seem to shake.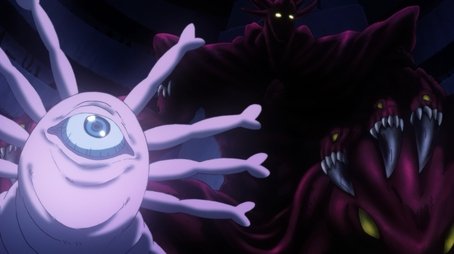 10 - Justice Under Siege 7.32019-06-18
The Monster Association issues a challenge to the Hero Association, telling them they have only three days to rescue the hostage Waganma. Elsewhere, Garou tries to recover from his constant fighting, but things don't quite go as planned.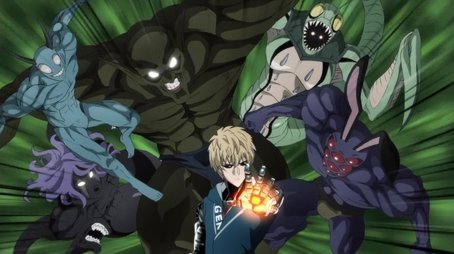 11 - The Varieties of Pride 62019-06-25
Garo is at last surrounded by multiple heroes and forced to fight, even though he's covered in wounds and nearly at his limit. The hero hunter still has his incredible ability to read opponents' fighting styles, but there are surprises in store for all.
12 - Cleaning Up the Disciple's Mess 62019-07-02
Silverfang and Bomb catch up with Garou while the hero hunter is battling Genos, starting a whirlwind battle that draws in more and more combatants as it marches towards its hair-raising climax!