Tom Cavanagh
Harrison Wells
Danielle Nicolet
Cecile Horton
Danielle Panabaker
Caitlin Snow
Candice Patton
Iris West-Allen
Hartley Sawyer
Ralph Dibny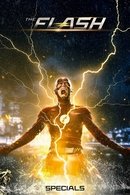 Specials
Air date: 19.04.2016 | Episodes: 5
Season 1
Air date: 07.10.2014 | Episodes: 23
When an unexpected accident at the S.T.A.R. Labs Particle Accelerator facility strikes Barry, he finds himself suddenly charged with the incredible power to move at super speeds. While Barry has always been a hero in his soul, his newfound powers have finally given him the ability to act like one. With the help of the research team at S.T.A.R. Labs, Barry begins testing the limits of his evolving powers and using them to stop crime. With a winning personality and a smile on his face, Barry Allen — aka The Flash — is finally moving forward in life … very, very fast!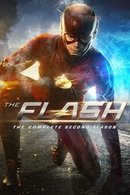 Season 2
Air date: 06.10.2015 | Episodes: 23
Following the dramatic events of season 1, Team Flash quickly turns their attention to a threat high above Central City. Armed with the heart of a hero and the ability to move at super speeds, will Barry be able to save his city from impending doom?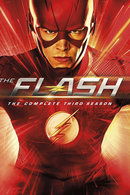 Season 3
Air date: 04.10.2016 | Episodes: 23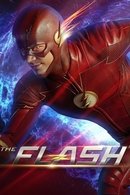 Season 4
Air date: 10.10.2017 | Episodes: 23
Barry continues to protect the people of Central City from the meta-humans that threaten it. But first, he'll have to escape the Speed Force – an extra-dimensional entity teeming with unknown dangers – that Barry sacrificed himself to in order to save Central City.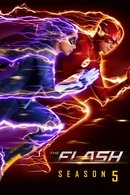 Season 5
Air date: 09.10.2018 | Episodes: 22
With the arrival of Barry and Iris' speedster daughter, Nora, who arrived from the future admitting to having made a "big mistake", things are anything but status quo. Will parenthood be the challenge that finally slows The Flash down?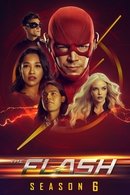 Season 6
Air date: 07.10.2019 | Episodes: 19
In season six, Team Flash contends with an all-new villain, Dr. Ramsey Rosso aka Bloodwork!