Junko Takeuchi
Naruto Uzumaki
Noriaki Sugiyama
Sasuke Uchiha
Chie Nakamura
Sakura Haruno
Kazuhiko Inoue
Kakashi Hatake
Hidekatsu Shibata
Hiruzen Sarutobi (3º Hokage)
Showtaro Morikubo
Shikamaru Nara
Kentaro Ito
Choji Akimichi
Shinji Kawada
Shino Aburame
Kohsuke Toriumi
Kiba Inuzuka
Hideo Ishikawa
Itachi Uchiha
Tomoyuki Dan
Kisame Hoshigaki
Toshihiko Seki
Iruka Umino
Nobutoshi Canna
Kabuto Yakushi
Rumi Rakugou
Kurenai Yuuhi
Jūrōta Kosugi
Asuma Sarutobi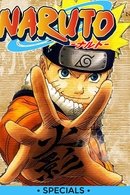 Specials
Air date: 01.12.2002 | Episodes: 9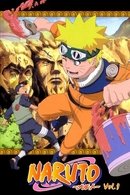 Season 1
Air date: 03.10.2002 | Episodes: 52
Deep within the Hidden Leaf Village, young ninja Naruto Uzumaki carries sealed inside him the Nine-Tailed Fox Spirit, which once almost destroyed the village. Always an outcast because of his secret, now Naruto battles alongside his teammates Sasuke and Sakura to prove to himself and everyone else that he's the greatest ninja ever. But he's got a long list of challenges to face before he gets there!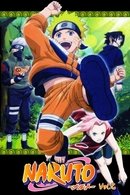 Season 2
Air date: 10.07.2020 | Episodes: 52
Before the final round of the Chunin Exam, Naruto receives some special training from the legendary Toad Sage, Jiraiya. When the battles resume, Naruto is ready, but what about Sasuke? He's about to face the one ninja no one, not even Naruto thinks he can beat. But in the midst of everything, a sinister plot is set in motion, and the Village Hidden in the Leaves finds itself under attack!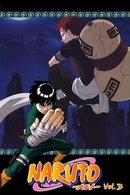 Season 3
Air date: 10.07.2020 | Episodes: 54
Naruto returns from his training journey eager to see his friend Sasuke. But Sasuke has only one thing on his mind: his quest for revenge against his older brother. His unquenchable thirst for power knows no bounds, and soon he is lured from the Leaf Village by Orochimaru's minions, the Sound Four. Determined to get him back, Shikamaru and Naruto put together a team of the top genin in the village to go after him, and the chase begins!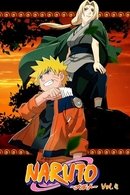 Season 4
Air date: 10.07.2020 | Episodes: 62
In the Village Hidden in the Leaves, there are few things Naruto and Choji love more than a steaming bowl of Ichiraku ramen, and when the daughter of the owner is kidnapped, they're on the case. Then, missions for the Leaf ninja lead them to the Land of Bears after a fallen meteorite and the Land of Greens to protect a princess. When an evil ninja who's after the princess gets in their way, it's Naruto's life on the line!