Boris Kutnevich
Bear (voice)
Julia Sonnikova
Masha (voice)
Specials 2021 | 12 Episodes
Specials of Masha and the Bear premiered on Jan 19, 2021.
Cast..
101 - Episode 101 02020-04-12
102 - Episode 102 02020-01-26
103 - Episode 103 02020-02-02
104 - Episode 104 02020-02-09
105 - Episode 105 02020-02-16
106 - Episode 106 02020-02-23
107 - Episode 107 02020-03-01
108 - Episode 108 02020-03-08
109 - Episode 109 02020-03-15
110 - Episode 110 02020-03-22
111 - Episode 111 02020-03-29
112 - Episode 112 02020-04-05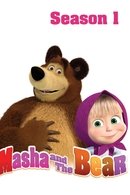 Season 1 2009 | 26 Episodes
Season 1 of Masha and the Bear premiered on Jan 07, 2009.
Cast..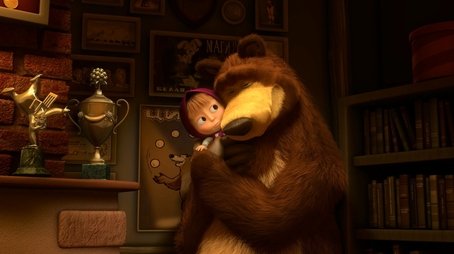 1 - How They Met 02009-01-07
Masha heads out into the forest on an adventure, and stumbles across an empty house in the forest. Bear returns to find his house in shambles, with our fun-loving young girl the cause of it. After leaving her in the dark forest, he fears for her safety and goes to retrieve her - eventually discovering it's OK to have fun.
2 - Don't Wake Till Spring! 02009-06-03
Bear's plans for a restful hibernation are put on hold when Masha releases some angry bees in his home. Now fully awake, Bear prepares a meal for a very hungry Masha. Unfortunately, a tired Masha falls asleep in Bear's bed, eaving Bear to share his meal with his friend the Wolf.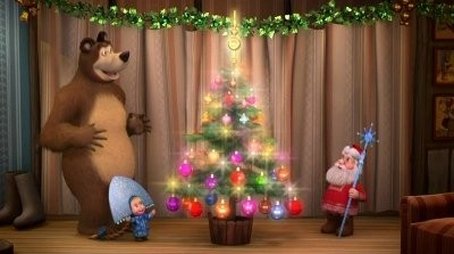 3 - One, Two, Three! Light the Christmas Tree! 02009-08-01
It's Christmas, and Bear has big plans to decorate the house for Santa's visit. Unfortunately, they are put on hold as Masha pays a visit, ruining his decorations. As the duo heads out to replace Bear's tree, Masha again causes trouble – but this time with Santa – who ends up bedridden. It's now up to Masha and Bear to deliver Santa's presents to the forest animals.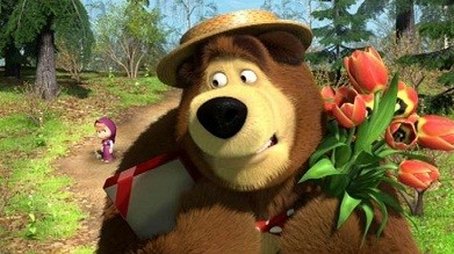 4 - Tracks of Unknown Animals 02009-09-30
Bear is again forced out of a restful sleep when Masha rolls a huge snowball into his home. After a fun game of snowball toss, Masha and Bear come across some animal tracks. Bear does his best to explain what animals made hich tracks, but Bunny is not making it any easier.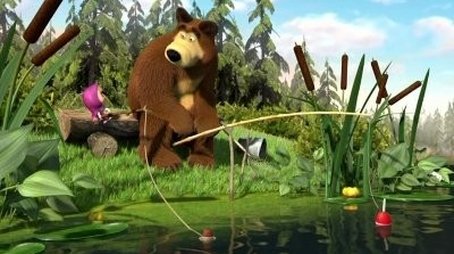 5 - Prances with Wolves 02009-11-06
A very hungry pair of wolves (Sly and Silly) kidnap Masha to try and trade her for Bear's fridge full of food. Nothing goes as planned when Masha's curiosity again causes all sorts of trouble for the duo. Bear is not worried, knowing hat Masha is a real handful, and will likely find her way back to Bear's house once the wolves grow tired of her.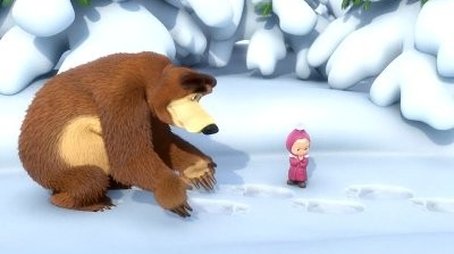 6 - Jam Day 02010-01-13
It's time to make home made jam, but Masha spoils Bear's plan when she spills his pot of boiled preserves, leaving him with none to put in jars. Bear sets out looking for more fresh fruit, but comes back with an empty basket. Luckily Bear returns to find Masha has created some interesting jams of her own – which actually turn out to be very tasty.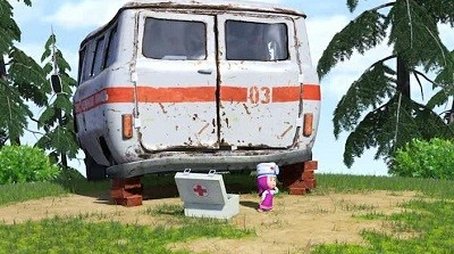 7 - Springtime for Bear 02010-04-01
It's spring time! Bear happily wakes from a peaceful hibernation, and finds a beautiful Lady Bear enjoying some quiet time at the local lake. Eager to spend some quiet time alone with her, Bear is challenged by a Rival Bear who competes for Lady Bear's affections. Bear comes to realize that friendship is a very valuable thing.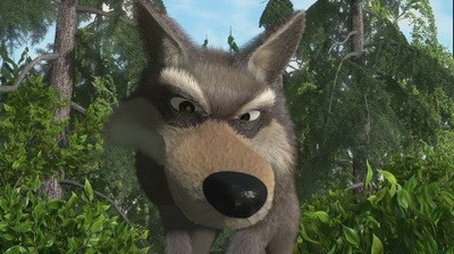 8 - Gone Fishing! 02010-04-02
The Bear goes fishing. In anticipation he slings his fishing rod but as soon as the first fish swallows the bait, Masha appears and transforms a pleasant fishing trip into a nightmare. The Bear makes a fishing rod for Masha as well in order to entertain her and she immediately catches the Goldfish.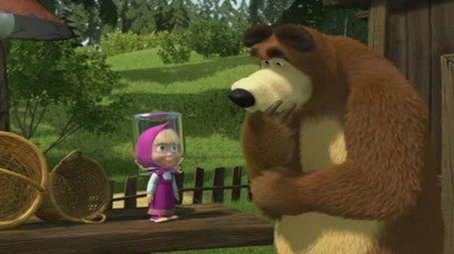 9 - Call me please! 02010-06-11
A funny interpretation of the old fable about "the boy who cried wolf". The Bear gives Masha a cell phone so that she will be safe. Masha's repeated calls for trivial reasons result in the Bear not answering the phone when she does find herself in real danger.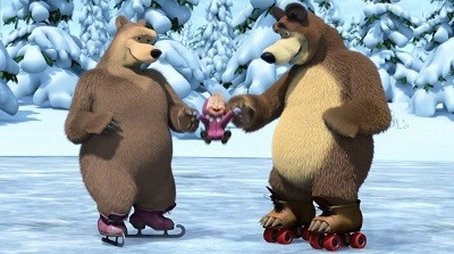 10 - Holiday On Ice 02010-08-05
Eager to learn how to skate like a pro, Masha wakes Bear to get his help teaching her how to skate. Getting a hibernating bear out of bed isn't an easy task, though. With a bit of effort, Masha gets Bear down to the frozen lake where Lady Bear is already enjoying some alone time. Hopefully Bear and Lady Bear can help Masha learn the steps.
11 - First Day of School 02010-09-07
School is in session as Bear builds Masha a new desk and turns his home into a classroom. Being a teacher to an energetic young girl isn't easy, but Bear does a very good job teaching Masha how to read and write. After taking a nap, Bear learns that leaving Masha alone with some tools might lead to a big surprise when he wakes up.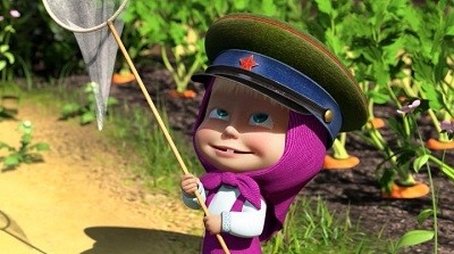 12 - No Trespassing 02010-10-27
Bear and Bunny decide to grow some carrots in his garden. After Bunny eats some carrots before they are ready, Bear kicks him out of the garden. It's hard work constantly watching out for Bunny, so a sleepy Bear asks Masha to help him play guard while he gets some sleep. Masha chases off the intruder, and Bear makes sure Bunny does not come back again.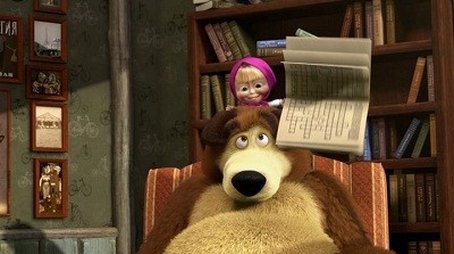 13 - Hide and Seek is Not For the Weak 02010-12-11
Bear just wants to sit alone at home and do crosswords, but Masha won't let that happen. As Bear always learns, when Masha wants to play, there's no turning her down. Bear tries and tries to finish his crossword puzzles while playing hide-and-seek, but finds out that's a very hard thing to do.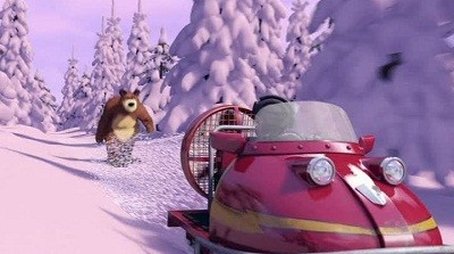 14 - Watch Out! 02011-01-25
The Bear wakes up in his chair with an enormous bump on his head and a biathlon cup. But he can't remember how it all happened. Masha and the hare stand beside him with guilty looks on their faces. They tell their interpretations of the story. The Bear has to decide which one is true and which is false.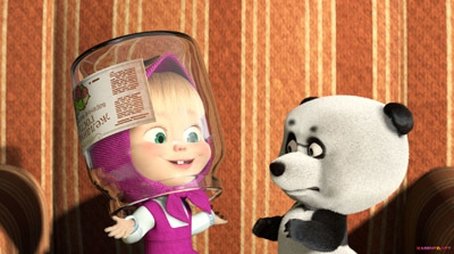 15 - Little Cousin 02011-04-26
The Bear's little cousin, Panda, comes over to pay a visit. Masha immediately wants to pal up and spend time playing games. A competitive spirit arouses in our heroes as they can't share anything between each other. The Bear quickly figures out that if he leads their rivalry in peaceful direction, they could greatly help him around the house.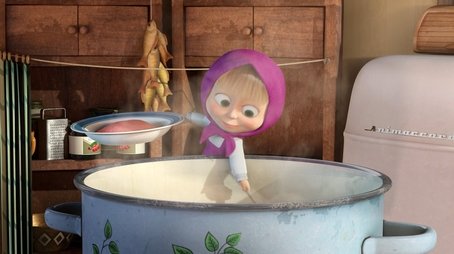 16 - Get Well Soon 02011-04-28
Tired from Masha's endless games, the Bear pretends to be sick so she will leave him alone. But the caring girl is determined to cure her friend. And after a series of failed attempts, she finally manages to do so.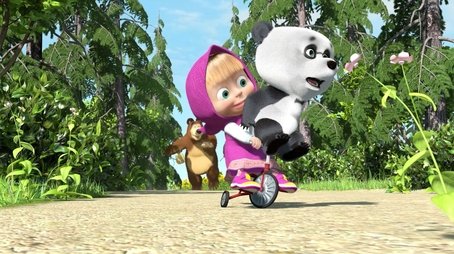 17 - Recipe for Disaster 02011-04-29
The Bear plays checkers. Masha interrupts his game by asking him to feed her. He cooks some porridge and goes off in a huff. Masha decides to cook porridge herself. But soon it swells out and as a result all of the forest animals will remember this day for a long time…
18 - Laundry Day 02011-07-26
It's laundry day at Bear's house. His fresh, clean laundry is hung on the line to dry, but it doesn't stay that way for long as Masha dirties everything while getting into trouble. Bear spends all day washing Masha and trying to keep her clean. Bear's own clothes slowly go missing as he sews Masha one new outfit after another when she runs out of clean things to wear.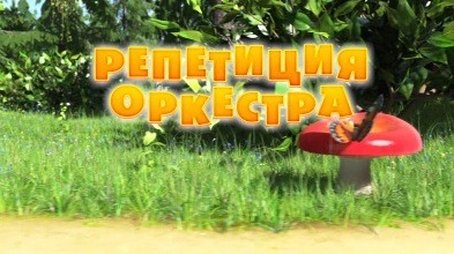 19 - The Grand Piano Lesson 02011-11-20
The bear finds a beautiful black piano in the forest. He happily takes his find home, fixes and tunes it and begins to compose. When Masha decides to become a world famous pianist, she asks the Bear to teach her how to play the piano.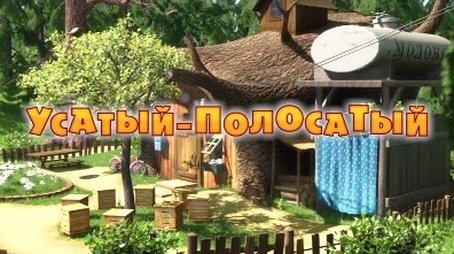 20 - Stripes and Whiskers 02011-11-21
An old friend of our Bear - the Circus TIger - decides to pay his old circus friend a visit. The whiskered and stripped cat is utterly bewildered by Masha's behavior and tries everything to get rid of her. Nevertheless his opinion of the little girl changes when he gets lost in the woods and she and the Bear come and save him during the night.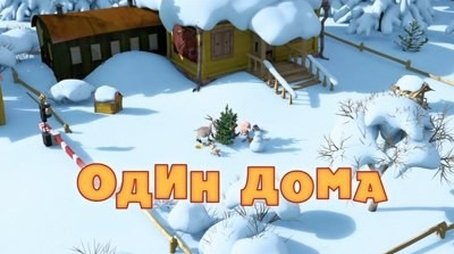 21 - Home Alone 02011-11-24
On Christmas Eve Masha wants to make sure Bear has a wonderful day, but his tree and decorations are not looking very good. Hidden in a box at bear's house, Masha discovers a top hat that magically grants wishes to all the forest animals. Masha gives all her friends the gifts they want, and most importantly helps Bear with his tree – making it a very special Christmas for him.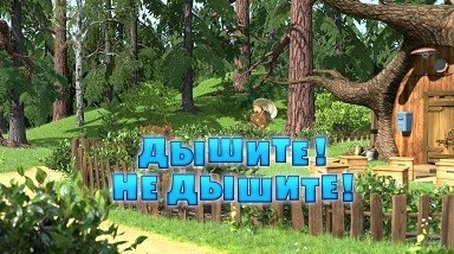 22 - Breathe In, Breath Out 02012-01-05
Bright summer day. Bear, while gathering berries, meets female bear in the woods and arranges a date. Returning home, he starts cleaning the house and baking a pie. Once the pie is done, bear decorates it with strawberries, and the notices that Masha has appeared out of nowhere to eat them before starting to hiccup. He tries all manner of remedies from a medical encyclopedia to stop the hiccups. In the end, hiccups spread to everyone: Masha, bear, female bear, and the other woodland creatures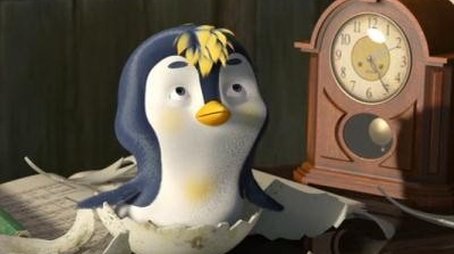 23 - The Foundling 02012-03-06
Masha brings bear an egg, from which a penguin hatches. Bear suddenly has a lot on his hands, and the penguin is trying to peck at him all the time. Masha, on the other hand, loves the little guy, she's teaching him to fly, and to bear's great relief, he does so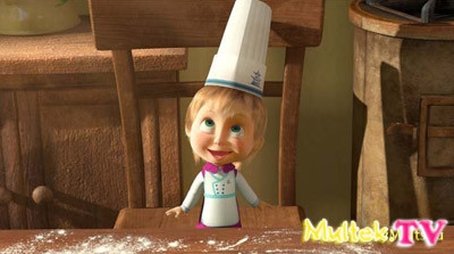 24 - Bon Appétit 02012-04-24
Bear is once more visited by his distant relative - Panda. They start making Chinese dumplings, but then Masha appears, with her own methods of cooking. And thus a simple chore turns into a culinary master class.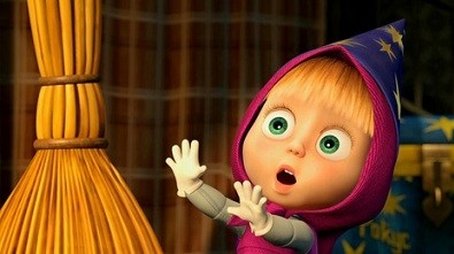 25 - Hokus-Pokus 02012-05-31
There's rain outside, and bear, certain that Masha will stay home in such weather grabs a book. But soon Masha shows up on his doorstep and also wants to read. Bear thinks what to distract her with, and settles on a chest with various magic tricks. This turns out not to be the brightest idea because Masha starts testing all of the objects within on bear, from the wand to the gloves. To finish his book, bear decides to hide in a magic box, but because of Masha this idea has an unusual result.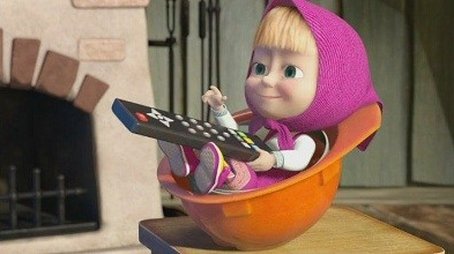 26 - Home Improvement 02012-06-06
Bear's idea to hang a new picture frame ends in a huge explosion. This necessitates some repair work. Masha and the other animals help Bear with this difficult job.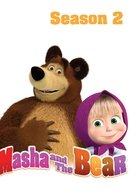 Season 2 2012 | 26 Episodes
Season 2 of Masha and the Bear premiered on Jul 07, 2012.
Cast..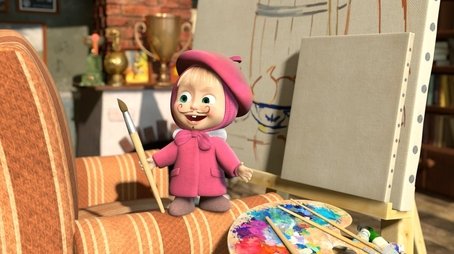 1 - Picture Perfect 02012-07-07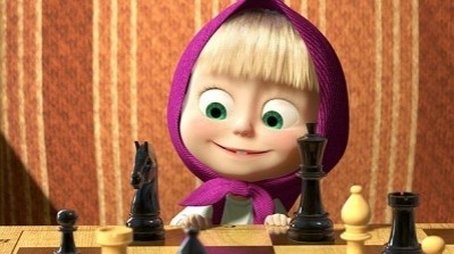 2 - Time to Ride My Pony 02012-11-30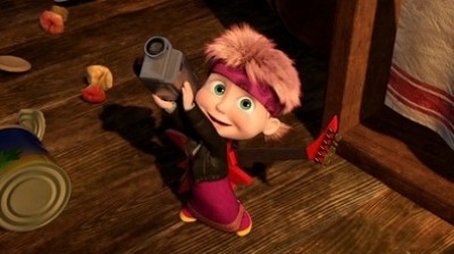 3 - One Hit Wonder 02012-11-30
Masha creates her own rock band and makes music video to help the Bear to attract the cold she-Bear's attention. The hare plays the drums, the wolves play the piano, the squirrel plays the accordion, Masha plays the guitar. Such show the forest edge has not heard yet.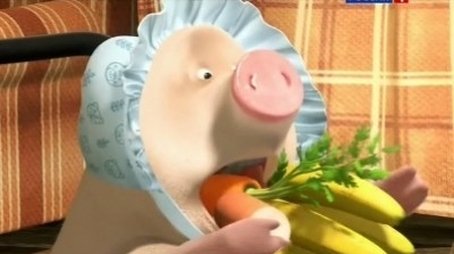 4 - Growing Potion 02013-03-07
When "Mr. Culture" the Himalayan Bear strolls by with the Female Bear, he chuckles at the puny tulips growing in the Bear's garden. This forces the Bear to come up with a plan to create vitamins for supernatural growth. Throwing himself into his work, the Bear locks himself in the closet, which has been converted into a chemistry laboratory. And then Masha arrives - Without fail, she will stop at nothing until she tests out the growth vitamins.
5 - Swept Away 02013-04-21
One autumn day Masha and the hare played the hockey. In the middle of the game, Masha is searching the puck that was bounced off and collapsed into the bushes and suddenly she strikes on the broom. And then she'd gotten the bright idea of using the broom instead of the stick. Besides the broom is very good not only for playing the hockey.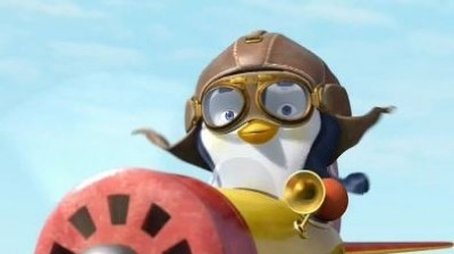 6 - All in the Family 02013-05-28
The Bear gets a visit from his "son" the Penguin. He does not get to take a picture nor put a warm hat on his "son", cause he is always running away and playing with Masha. Again and again, but Masha has the surest way to fix this.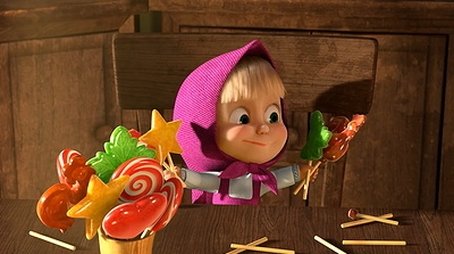 7 - La Dolce Vita 02013-06-02
Masha wants to eat some sweets, and so Bear's kitchen turns into the sugar candy factory. But as everybody knows too much sugar is not good for our teeth and Masha has toothache. Dear sweet tooths and everyone who likes eating sugar candies, be ready to the funny lesson telling that everyone must take care of the teeth.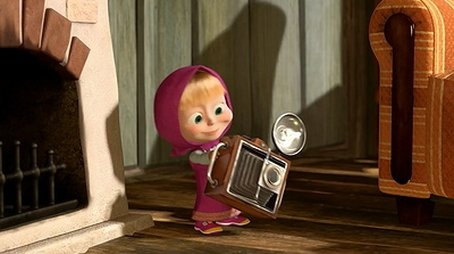 8 - Just Shoot Me 02013-08-24
Masha has found in the shelf Bear's old photo camera. The doing has ended when Masha has made photo of Bear's bees.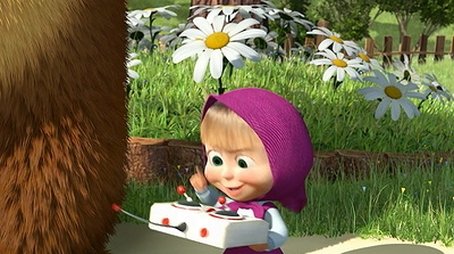 9 - Kidding Around 02013-09-03
Masha kills everybody with helping of manners. But the Bear has decided showing for everybody what is - being a little.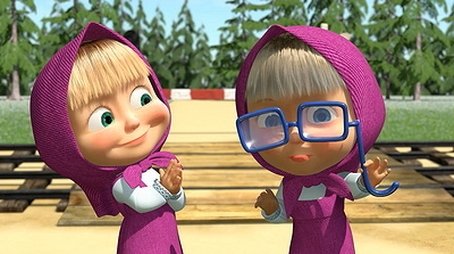 10 - Two Much 02013-10-15
Masha has a sister named Dasha. Once upon a time Dasha decides to visit her sister. Even though they look very much alike, they are so different! Unlike Masha, Dasha is a strict and responsible girl. Masha cannot wait to tell the Bear about the news and she takes Dasha with her to pay him a visit. That's where the story becomes even more interesting....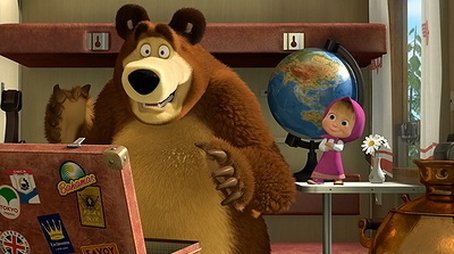 11 - Bon Voyage 02013-11-14
The Bear is going travelling. But the train is coming without him. Why? Because Masha!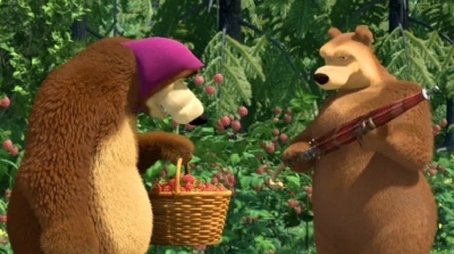 12 - Trading Places Day 02013-12-30
The Bear has decided "back in the past" for the Hare. And how, what everyone has memorized forever and ever...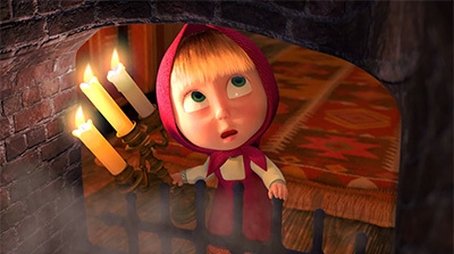 13 - The Thriller Night 02014-01-26
Masha want hear the nights fairytale. But the Bear has left Masha watch TV.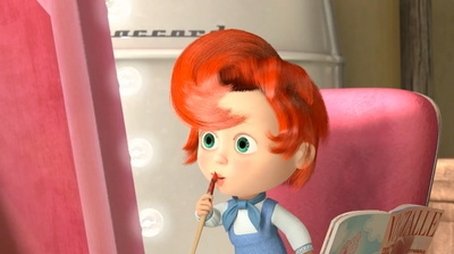 14 - Terrible Power 02014-03-22
The Bear-woman has given her magazine for Masha. The Bear is needed making the salon of the beauty.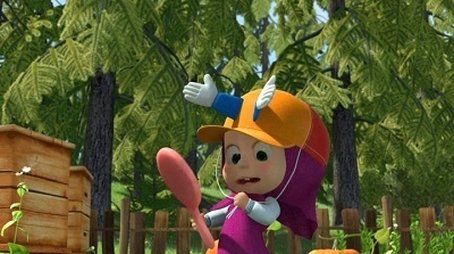 15 - Hats Off 02014-04-08
The Bear is desperately struggling against the greedy moth, which appeared in his house. Trying to save his magic box, he puts it on the porch, and Masha finds the magic hat that can make her invisible
16 - And Action! 02014-04-25
Masha and the Bear decided to shoot a movie, but they argued about the plot. So what will be the movie about? About spies, monsters or the distant worlds? Or maybe there is a more interesting idea?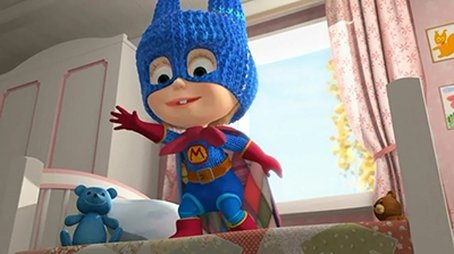 17 - Self-Made Hero 02014-06-06
Masha decides to try on the role of superhero: she bravely rushes towards exploits, but all the animals somehow laugh at her hand-made cos-tume and naive desire to rescue them. Who would have thought that Masha's courage will truly help to save everyone? It turns out that the superhero costume is not the most essential thing to perform heroic acts.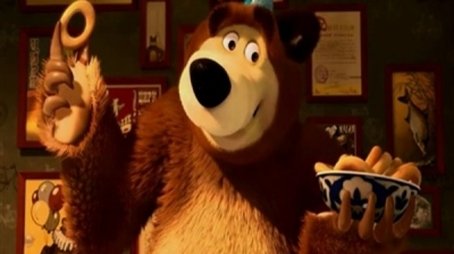 18 - Once Upon a Year 02014-07-25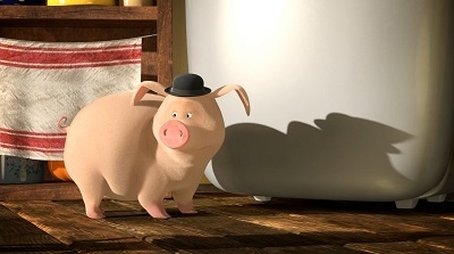 19 - The Puzzling Case 02014-08-29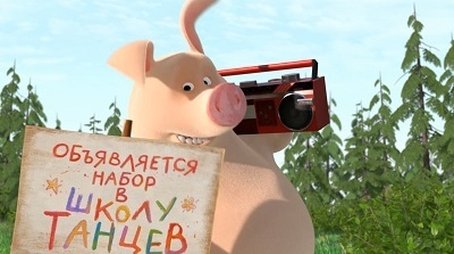 20 - Dance Fever 02014-10-09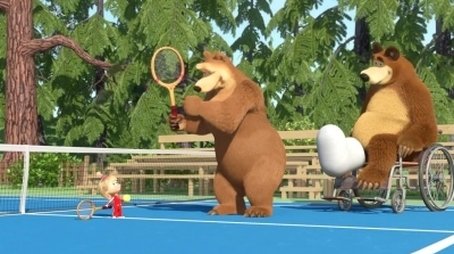 21 - Victory Cry 02014-12-18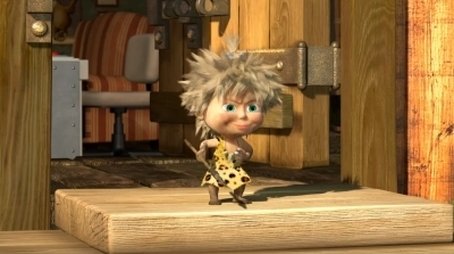 22 - Sabre-Toothed Bear 02015-02-02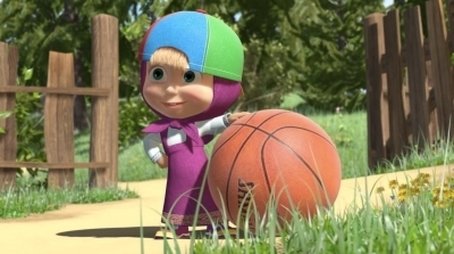 23 - Variety Show 02015-04-03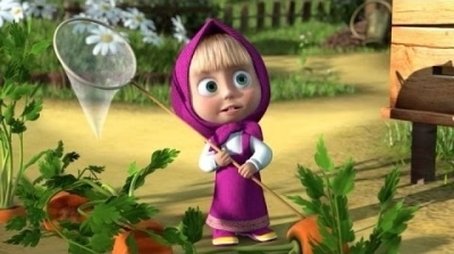 24 - Happy Harvest 02015-05-05
25 - Home-Grown Ninjas 02015-07-02
Looking after two preschoolers is a lot of work, so Bear searches for a babysitter to help take care of Masha and Panda. Rival Bear thinks he's up to the task. He is a lot more controlling than Bear ever was, and locks them in a closet. Masha and Panda become stealthy ninjas, escape captivity and proceed to make things impossible for Rival Bear.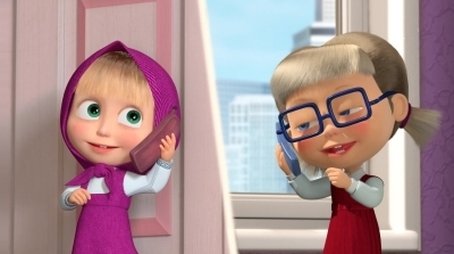 26 - See You Later 02015-09-02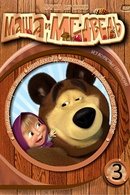 Season 3 2015 | 26 Episodes
Season 3 of Masha and the Bear premiered on Nov 28, 2015.
Cast..
1 - Coming Home ain't Easy 02015-11-28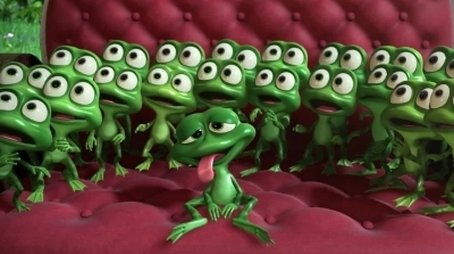 2 - The Very Fairy Tale 02015-12-31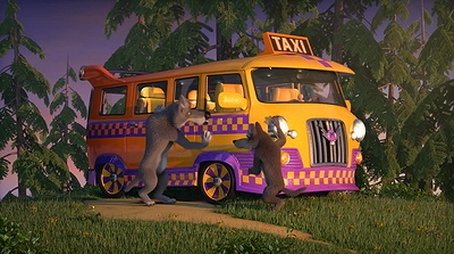 3 - Driving Lessons 02016-02-21
Who wants to pimp a car? Then hurry up to stand in a queue! Why? Because in a new, 55th episode there are loads of unexpected things that happened in the forest: Masha appears as a first-rate mechanic , wolves who, obviously, decided to change their occupation appear as taxi drivers ... okay, okay… we should stop throwing spoilers around…watch everything yourself!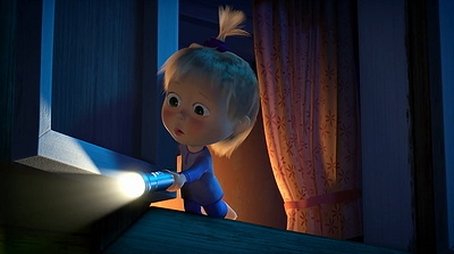 4 - A Ghost Story 02016-03-16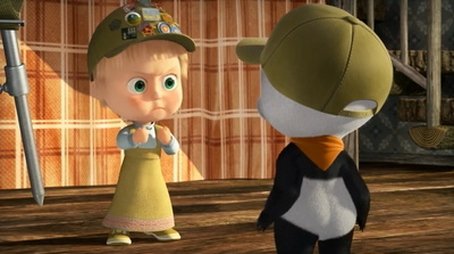 5 - Liar, liar, pants on fire! 🌿 02016-06-25
Kids love daydreaming and show off their imaginary successes, aren't they?! Masha and Panda grip into a real cheating competition! This would be very funny story If only all the secrets were not revealed all at the most inopportune time!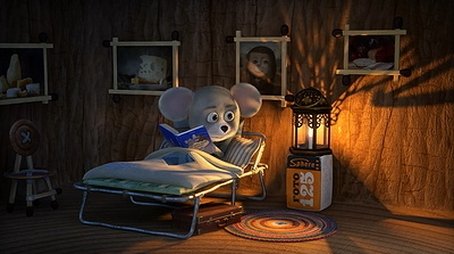 6 - 🐱 Like Cat And Mouse 🐭 02016-08-26
Alert! Bear's fridge is in danger! Someone has burst into his house to stay for life…but the Bear is ready for everything to defend his stocks! He calls for a savior, but in reality it turns to be a new intriguing story full of unexpected discoveries which leads Masha to some peculiar conclusions!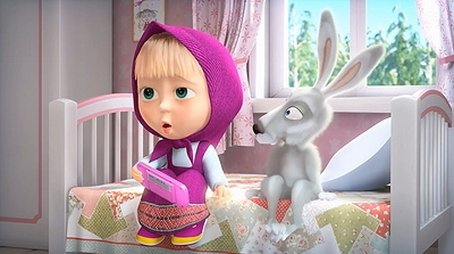 7 - Game Over 02016-10-12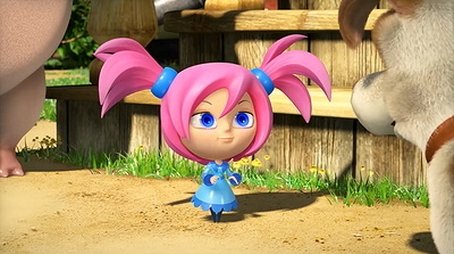 8 - At your service! 02016-11-17
9 - Do not part with your beloved! 02016-12-23
10 - Rock-a-Bye Baby 102017-02-03
Sleep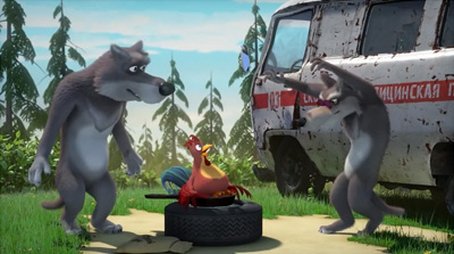 11 - Surprise! Surprise! Happy Easter! 🐰 5.52017-04-07
The wolves come up with a new idea how to get a stable and nutritious food source…they rob a poultry farm and get a…rooster. Meanwhile Masha and the hare arrange a real egg hunt for all their friends and neighbours! All forest dwellers are very excited to get chocolate eggs except for the wolves who long for some real food… Masha decides to help poor guys and arranges a splendid dinner!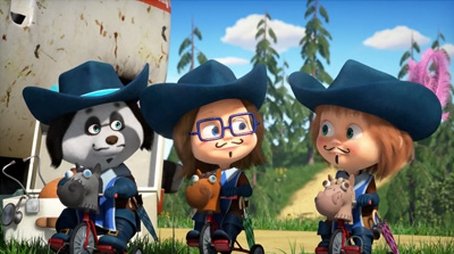 12 - Three Mashketeers 102017-05-19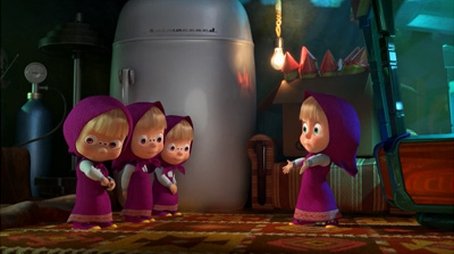 13 - We Come in Peace 102017-07-14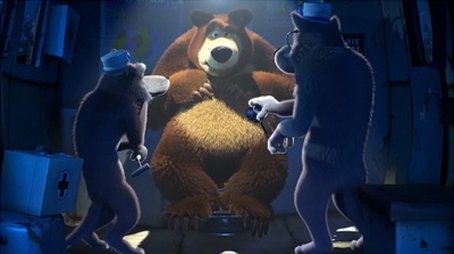 14 - Calm 102017-08-31
How difficult it is to remain calm when two little tombs are raging in the house. Panda and Masha are fooling around for days. To cope with stress, Beer needs a good rest. Will he be able to restore internal forces or two fidgets will not give him peace?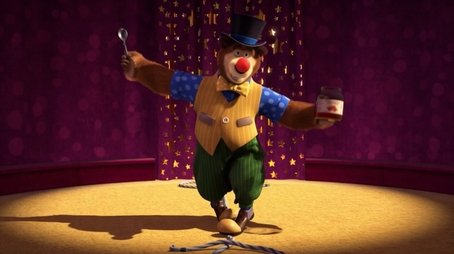 15 - Best Medicine 102017-10-13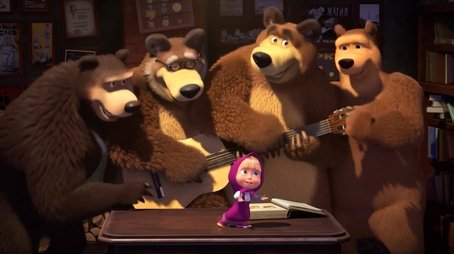 16 - Quartet plus 102017-12-22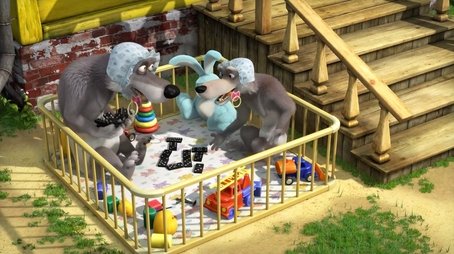 17 - How many wolves feed... 02018-02-22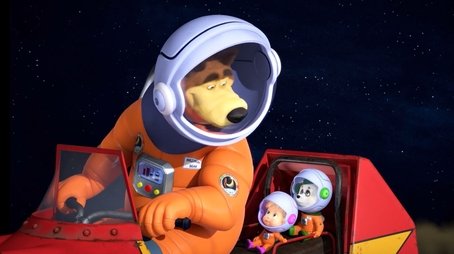 18 - A star from the sky 02018-04-12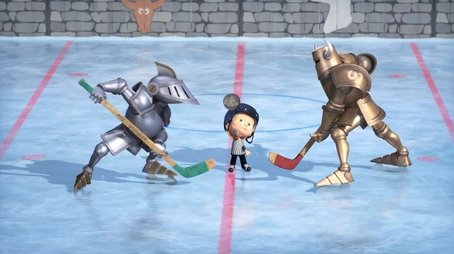 19 - What a wonderful game! 🏒 02018-05-25
Hockey is a game for the most courageous, strong and dexterous! All you need is a united experienced team and a talented coach, who can lead them to victory. But where can one find such a team? Wathc the episode and find out!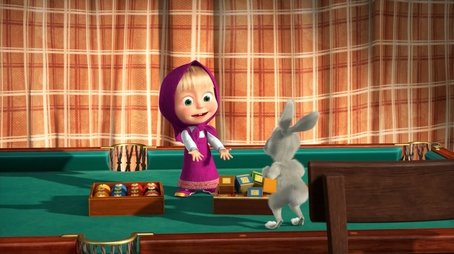 20 - That's Your Cue! 🎲 02018-07-06
An old friend comes to visit the Bear. He brings along an amazing game - billiards. Isn't it an excuse to have fun and compete? However, it's not so easy when Masha enters the game …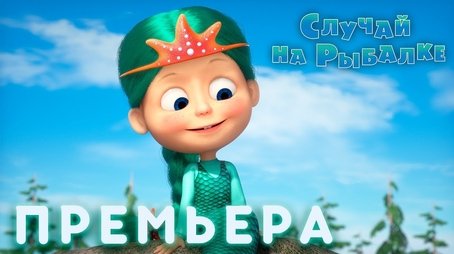 21 - Fishy story 🧜 02018-08-31
Summer is a time of rest and miracles. How nice is just to sit on the river bank with your best friends! However, everything is not so simple in our story. The Bear didn't even suspect what kind of adventure he was going to find on his fishing trip. While Masha and She-Bear frightened by his sudden disappearance, explore the neighborhood, he ... however, you will find out everything yourself in our new episode.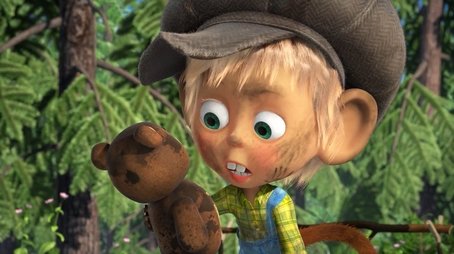 22 - Monkey Business 02018-10-12
No child likes to live by the rules: clean up after themselves, learn, do homework in time... It's much more interesting to go on a fun adventure with new friends. But how will such a tempting journey end?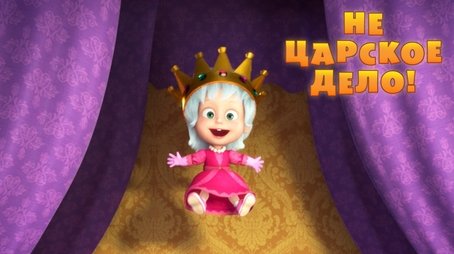 23 - Not a royal affair! 02018-11-16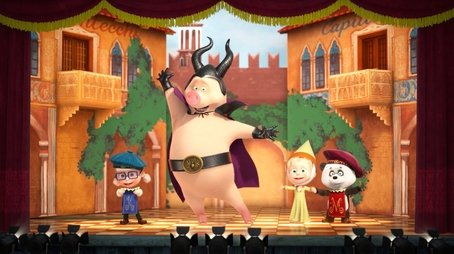 24 - All life - theater 02019-01-25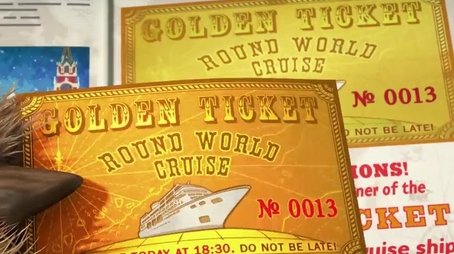 25 - Around the world in one day 02019-03-15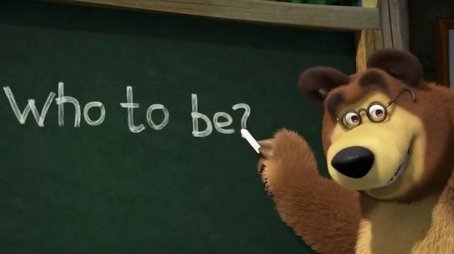 26 - Who am I? 02019-04-26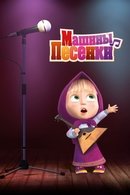 Season 4 2019 | 13 Episodes
Season 4 of Masha and the Bear premiered on May 31, 2019.
Cast..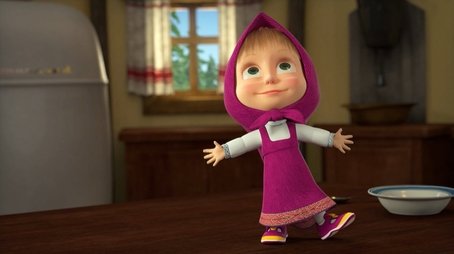 1 - Episode 1 02019-05-31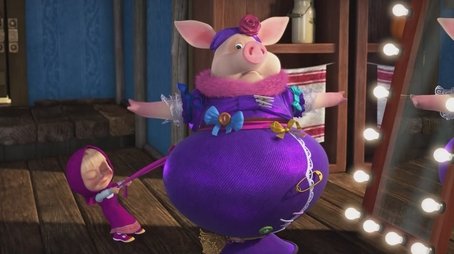 2 - Episode 2 02019-07-05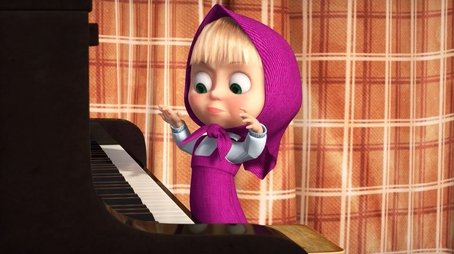 3 - Episode 3 02019-07-26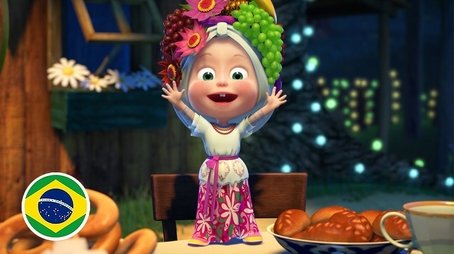 4 - Episode 4 02019-08-29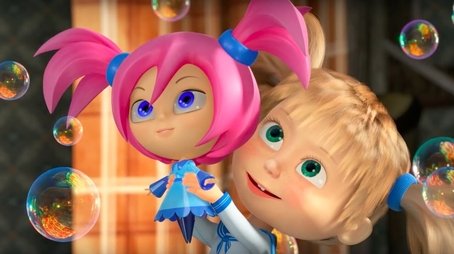 5 - Episode 5 02019-09-26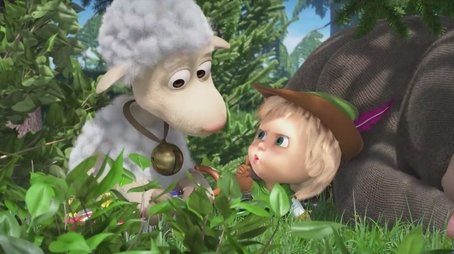 6 - Episode 6 02019-10-31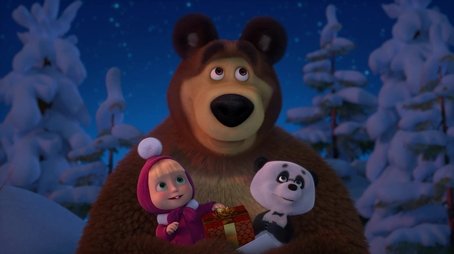 7 - Episode 7 02019-12-05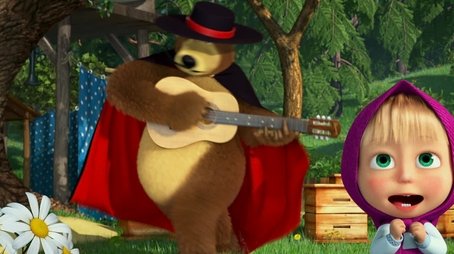 8 - Episode 8 02020-02-13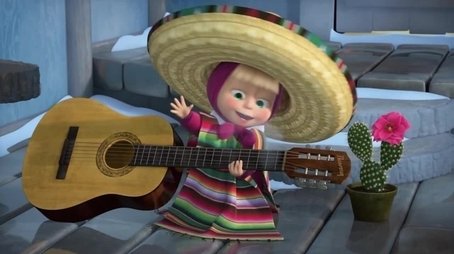 9 - Episode 9 02020-03-19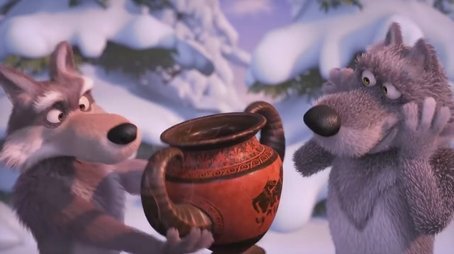 10 - Episode 10 02020-04-16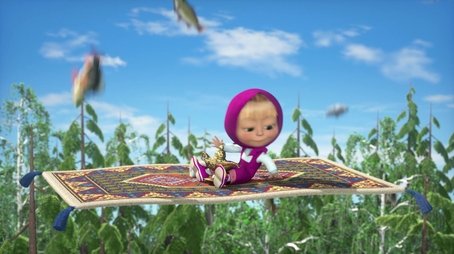 11 - Episode 11 02020-05-21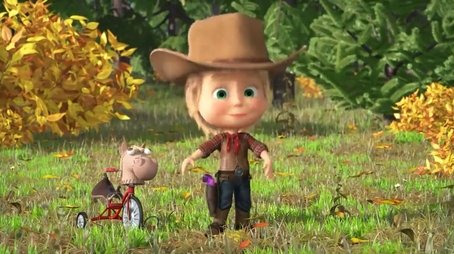 12 - Episode 12 02020-06-25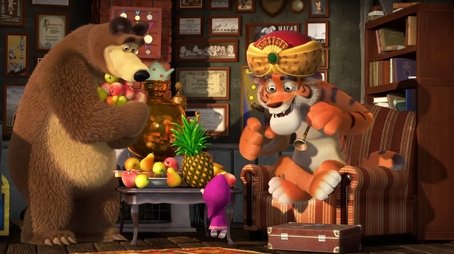 13 - Episode 13 02020-07-30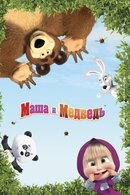 Season 5 2020 | 13 Episodes
Season 5 of Masha and the Bear premiered on Jul 30, 2020.
Cast..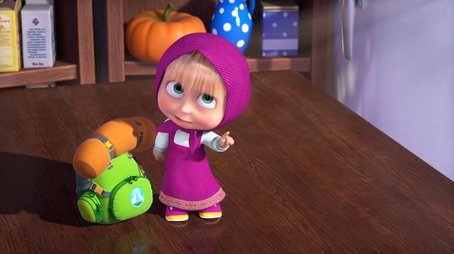 1 - Episode 1 02020-07-30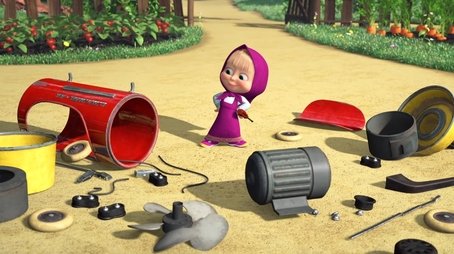 2 - Episode 2 02020-07-30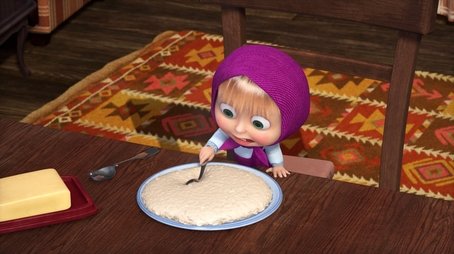 3 - Episode 3 02020-08-27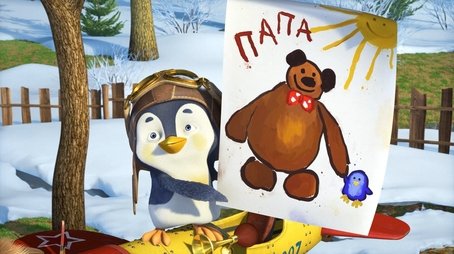 4 - Episode 4 02020-09-24
5 - Episode 5 02020-10-22