Masakazu Morita
Ichigo Kurosaki
Fumiko Orikasa
Rukia Kuchiki
Yuki Matsuoka
Orihime Inoue
Kaya Matsutani
Rangiku Matsumoto
Shin-ichiro Miki
Kisuke Urahara
Hisayoshi Suganuma
Wonderweiss Margera
Kazunari Tanaka
Avirama Redder
Hideo Ishikawa
Jūshirō Ukitake
Akio Otsuka
Shunsui Kyōraku
Nobuyuki Hiyama
Ikkaku Madarame
Toshiyuki Morikawa
Isshin Kurosaki
Takahiro Sakurai
Izuru Kira
Hiroki Takahashi
Ryūsei "Kenryū" Kenzaki
Junichi Suwabe
Grimmjow Jaggerjack
Romi Park
Tōshirō Hitsugaya
Susumu Chiba
Maki Ichinose
Daisuke Namikawa
Ulquiorra
Jun Fukuyama
Yumichika Ayasegawa
Katsuyuki Konishi
Keigo Asano
Toshihiko Seki
Aaroniero Arruruerie
Junko Noda
Tatsuki Arisawa
Fumihiko Tachiki
Kenpachi Zaraki
Hiroki Yasumoto
Yasutora Sado
Hisayo Mochizuki
Yachiru Kusajishi
Kiyoyuki Yanada
Tessai Tsukabishi
Masaaki Tsukada
Shigekuni Yamamoto-Genryūsai
Reiko Takagi
Hiyori Sarugaki
Noriaki Sugiyama
Uryū Ishida
Hikaru Midorikawa
Makoto Kibune
Rie Kugimiya
Karin Kurosaki
Tomokazu Sugita
Kensei Muguruma
Satsuki Yukino
Yoruichi Shihouin
Ryotaro Okiayu
Byakuya Kuchiki
Takako Honda
Jinta Hanakari
Ryusei Nakao
Mayuri Kurotsuchi
Noriko Shitaya
Ururu Tsumugiya
Tetsu Inada
Sajin Komamura
Daisuke Ono
Shūkurō Tsukishima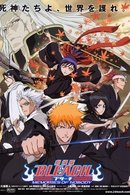 Specials 2004 | 6 Episodes
Specials of Bleach premiered on Oct 03, 2004.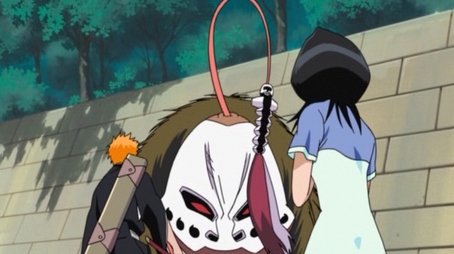 1 - Jump Festa 2004 Anime + Gotei 13 Omake 02004-10-03
This special is an alternate version of episode 8 , it follows what happened in the manga more accurately than the anime. The story is centered more on Ichigo's feelings regarding the death of his mother and his fight for pride and retribution. Also included is a brief intro of the 13 Squad Captains.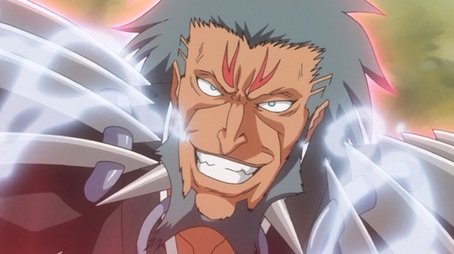 2 - The Sealed Sword Frenzy 02007-12-22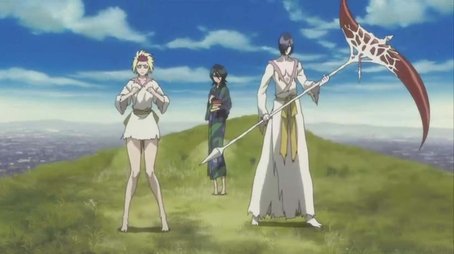 3 - Episode 3 02008-12-13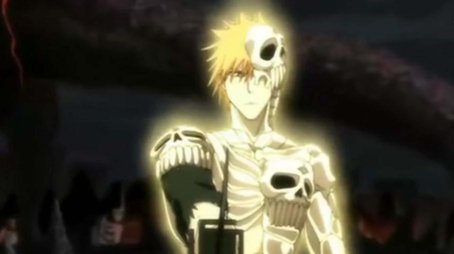 4 - Episode 4 02010-12-04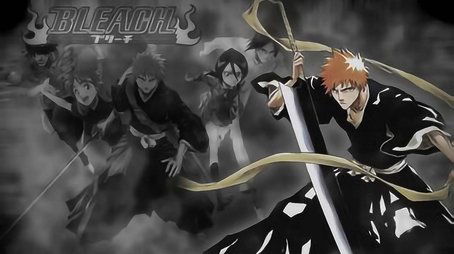 5 - Episode 5 02010-12-05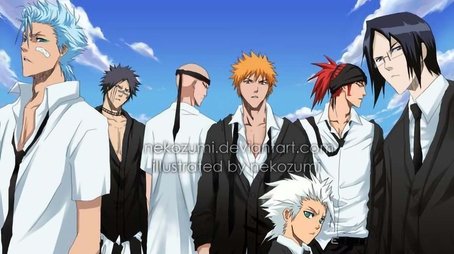 6 - Episode 6 02010-12-11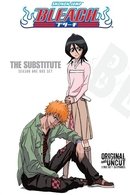 Season 1 2004 | 366 Episodes
Season 1 of Bleach premiered on Oct 05, 2004.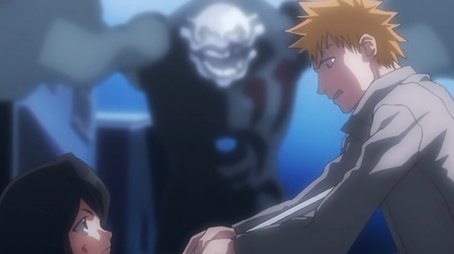 1 - The Day I Became a Shinigami 7.82004-10-05
Ichigo Kurosaki, a teenage boy who can see ghosts, helps a young girl ghost when some skateboarders knock over a vase offering for her. The next day Ichigo sees the young girl being chased by a big monster called a Hollow. Ichigo goes to help the girl but when the girl is just about to be eaten, a female Soul Reaper, Rukia Kuchiki, appears and saves them. That night Rukia visits Ichigo's room and is surprised when she realizes she is visible to him. While they are conversing a Hollow appears and terorizes Ichigo's family and household. After receiving a terrible injury from the Hollow, Rukia makes a final attempt to save her life, as well as that of the Kurosaki family and transfers her powers to Ichigo so he can save his family.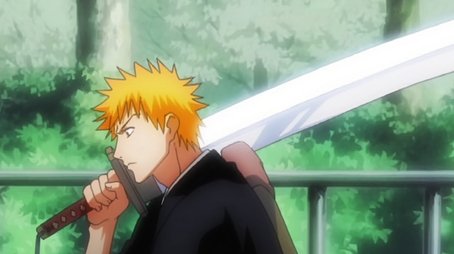 2 - A Shinigami's Work 7.32004-10-12
After the previous night's attack, Ichigo decides to check up on his family and finds that they do not remember anything that happened. In school, Ichigo meets the Soul Reaper from the night before, Rukia Kuchiki; she is posing as an exchange student until her powers return. Rukia tells Ichigo that he must take her place as a Soul Reaper for now. Later when attacking a Hollow, Ichigo recognizes the Hollow as Orihime Inoue's older brother.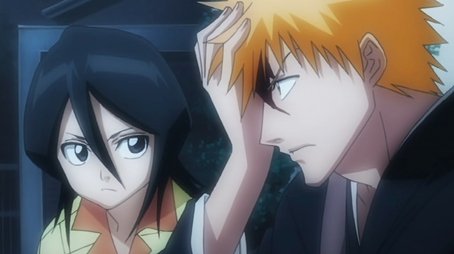 3 - The Older Brother's Wish, the Younger Sister's Wish 82004-10-19
Orihime and her friend Tasuki are being attacked by a Hollow who was once Orihime's brother. Ichigo shows up and begins fighting with him. Orihime's brother is also struggling to gain control. Orihime is almost killed but her soul remains attached to her chain. Finally Orihime's brother gains control long enough to say one last goodbye to his sister before Ichigo sends his soul off to the Soul Society.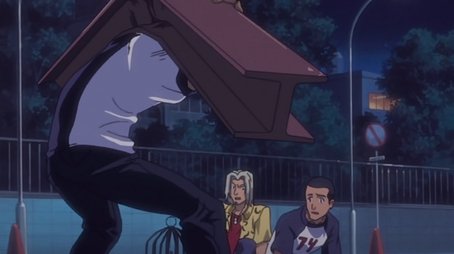 4 - Cursed Parakeet 82004-10-26
Ichigo's friend Chad finds a bird that is rumored to bring bad luck. Chad takes the bird in anyway because he has a soft spot for animals. Ichigo's sister Karin finds out that the bird is really the soul of a young boy whose mother was killed. The boy is now being hunted by a Hollow. Karin makes Ichigo promise that he will save the boy.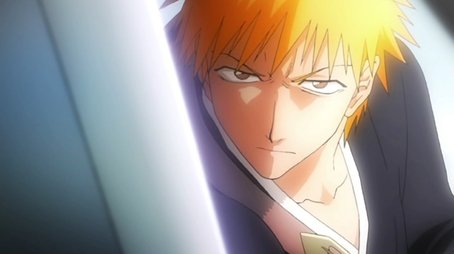 5 - Beat the Invisible Enemy! 82004-11-02
Rukia and Chad are fighting the Hollow who was hunting the young boy's soul. Chad cannot see the Hollow but he can sense it and attacks it. Rukia can see the Hollow, but since she still has none of her Soul Reaper powers her attacks have no effect. A little while into the fight Ichigo appears and starts fighting the Hollow. When Ichigo defeats this Hollow it is sent to Hell and not the Soul Society because the soul slayer can only cleanse sins after death not ones during life.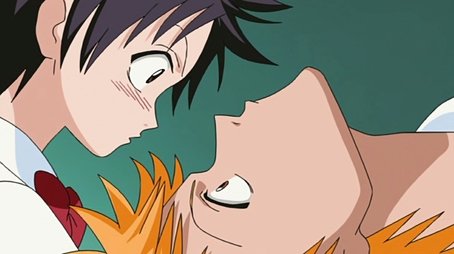 6 - Fight to the Death! Ichigo vs. Ichigo 82004-11-09
Rukia purchases a temporary soul at Urahara's store for Ichigo to use when she is not around and he needs to fight a Hollow. What Rukia does not realize is that what she purchased isn't a normal temporary soul; it is a modified soul with special powers created by the Soul Society. When this modified soul takes Ichigo's place it decides to have a little fun in Ichigo's body and refuses to give it back to Ichigo.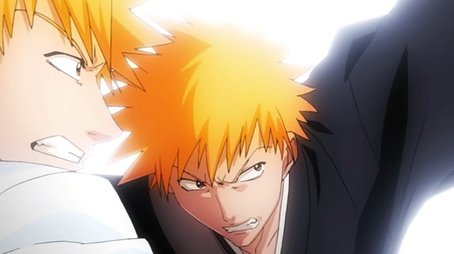 7 - Greetings from a Stuffed Lion 82004-11-16
While Ichigo is fighting with the modified soul Rukia gets a message on her spirit phone about a nearby Hollow. Ichigo and the mod soul then defeat the Hollow together. Shortly after this happens Urahara removes the mod soul from Ichigo's body. Instead of getting the mod soul destroyed Ichigo places it in a stuffed animal and gives it the name Kon.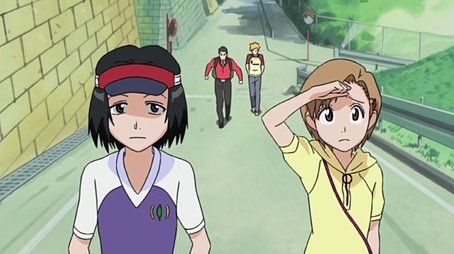 8 - June 17, Memories in the Rain 82004-11-23
On the anniversary of his mother's death Ichigo and his family visit her grave. While he is there Ichigo remembers the day his mother died. Rukia is found by a Shinigami who asks her why she hasn't returned to the soul society. Ichigo accidentally tells him that he is her substitute Shinigami; which happens to be a felony. Meanwhile Ichigo's sisters are being attacked by a Hollow.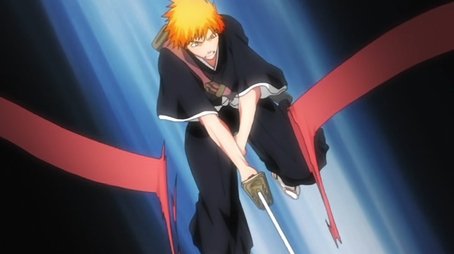 9 - Unbeatable Enemy 82004-11-30
Ichigo finds out that the Hollow attacking his sisters is the same Hollow that killed his mother 5 years earlier. This Hollow is called the Grandfisher and has evaded the Shinigami for over 50 years. Because of the fact that this Hollow killed his mother to defend his pride Ichigo must fight it alone.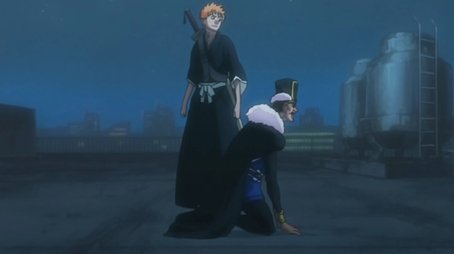 10 - Assault on Trip at Sacred Ground! 82004-12-07
Don Kan'onji, the star of a show that specializes in spirit exorcism, comes to Ichigo's town to do a live show. Kan'onji thinks he is exorcising an earth bound spirit but instead he turns it in to a Hollow. Now he must rely on Ichigo help to defeat it.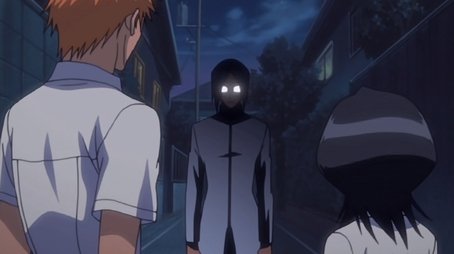 11 - The Legendary Quincy 82004-12-14
Rukia gets a message on her pager about a nearby Hollow. When Rukia and Ichigo arrive at the place the where Hollow was supposed to be they find out that it had already been defeated. This happens once again but this time shortly afterwards a man who calls himself a Qunicy confronts them. Rukia goes to the Urahara shop to learn more about what a Qunicy is. She learns that a Qunicy is a person that kills Hollows. But the way a Qunicy defeats a Hollow is different; they totally destroy a Hollow while a Shinigami only "cleanses" its soul.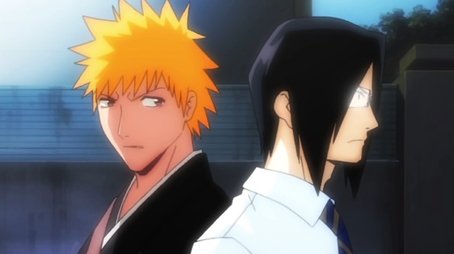 12 - A Gentle Right Arm 82004-12-21
Uryu and Ichigo have a contest to see who can destroy the most Hollows after Uuryu releases his Hollow bait. Meanwhile Chad is being pursued by a Hollow because he has spiritual powers. He runs into Ichigo's sister Karen and must protect her and her friends from the Hollow with his powerful right arm.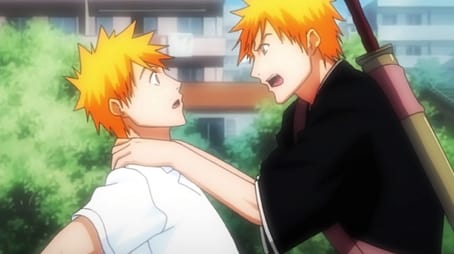 13 - Flower and Hollow 82004-12-28
Orihime and her friends are being attacked by a hollow who can shoot seeds that control people from its head. Orihime realizes that she has a spiritual power where she can control six small fairy like beings. She uses this power to defeat the hollow. Later Orihime and Chad are taken to Urahara Kisuke's store where they are told about Shinigami and Hollows. Meanwhile Uryu is starting to believe that something larger is going on because his Hollow bait shouldn't have attracted so many Hollows.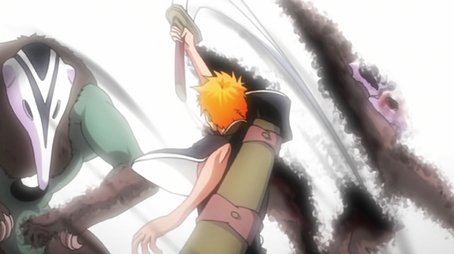 14 - Back to Back, a Fight to the Death! 82005-01-11
Rukia tells Ichigo why the Shinigami defeated the Quincy 200 years earlier. Ichigo confronts Uryu with this knowledge while they are fighting the Hollows. This makes Uryu remember how his Sensei died. While reminiscing Ichigo and Uryu notice they are surrounded by Hollows and must work together to defeat them. While they are fighting Urahara and his friends show up and defeat the Hollows. Now Ichigo and Uryu can concentrate on the Menos, a gigantic Hollow formed from hundreds of Hollows, which just appeared in the sky.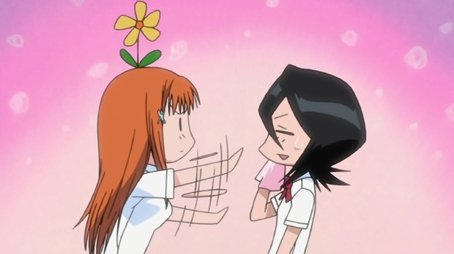 15 - Kon's Great Plan 82005-01-18
Kon's on a mission. And this mission involves getting love from the ladies. Too bad for this stuffed lion, as everything he hopes for gets flipped upside down and around. Also, Urahara gets a strange visit from an even stranger black cat. One that knows him well enough to see through his faux attitude.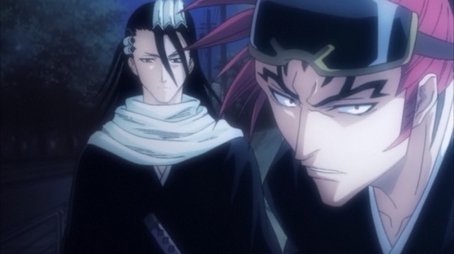 16 - The Encounter, Abarai Renji! 82005-01-25
The feelings Rukia have been experiencing of late drive her to run away. But she doesn't get far, as two familiar Shinigami come forth to claim her. Lucky for her the Quincy, Ishida Uryuu, was about the night-covered streets. And lucky for her Ichigo arrives. But Rukia's luck can only take her so far.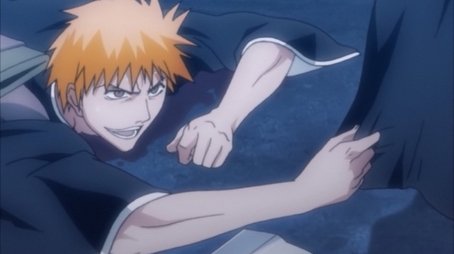 17 - Ichigo Dies! 82005-02-01
Ichigo continues his duel with Renji. He has underestimated this Shinigami one too many times. When overwhelmed he is driven into a corner. And as the killing blow is about to be met, the calm Byakuya steps in. Only problem is... he's too swift for you to notice before you're impaled.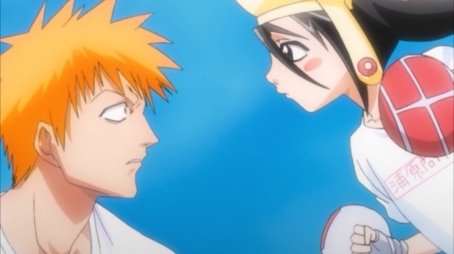 18 - Reclaim! The Power of the Shinigami! 82005-02-08
With Rukia's leaving, everyone's memory seems to have vanished as well. Only those who will be key players later have been able to remember. Ichigo needs training and luckily with school out, Urahara Kisuke will put him through some hardships.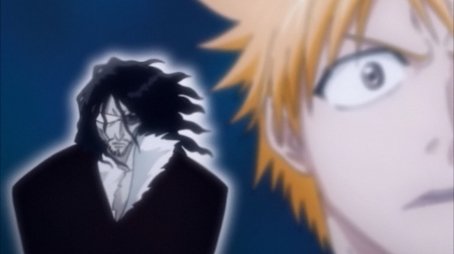 19 - Ichigo Becomes a Hollow! 82005-02-15
Ichigo trains with Urahara. He is underground trapped in the hole with 72 hours left until his life chain will come to its end. Held by a binding spell, he waits while Jinta and Ururu tease him. When his chain is no more, he goes though the process of becoming a Hollow. In his mind Ichigo finds that he has to find the shinigami box or he will become a Hollow. After he finds the box he comes out of the hole a semi-hollow, semi-shinigami. He breaks the mask and Urahara moves on to the third lesson: defeat Urahara.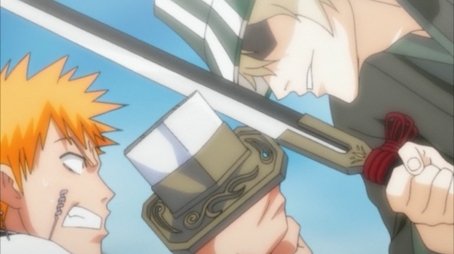 20 - Ichimaru Gin's Shadow 82005-02-22
Ichigo finishes his training with Urahara and learns how to control his Soul Slayer. Seven days after his training is complete Ichigo, Orihime, Chad and Uryu prepare to leave for the Soul Society with Yoruichi-san as their guide.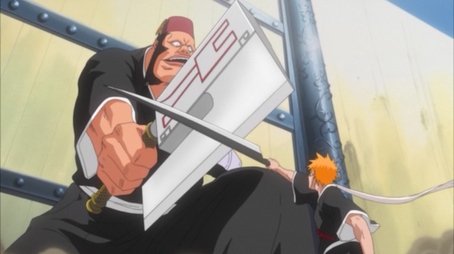 21 - Enter! The World of the Shinigami 82005-03-01
Ichigo and the others enter the Soul Society after making it past the Capturing Thrust. Now they must find a way to enter the place where the shinigami live. One way to enter is to pass through the Gate of Pure Spirits. One problem though; Jidanbou, a man of Herculean strength, is guarding the entrance.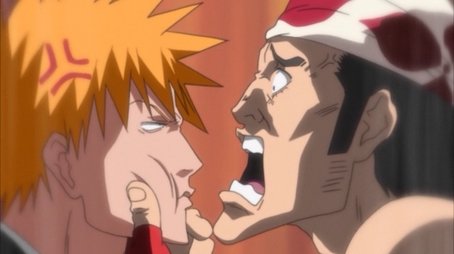 22 - The Man who Hates Shinigami 82005-03-08
After 3rd squad captain Ichimaru Gin prevents Ichigo and his friends from getting past the gate they must find another way in. In the meantime Orihime uses her powers to heal the injured Jidanbou and Chad meets up with the young boy he and Ichigo previously saved from a Hollow. Later Yoruichi suggests they find her old friend Shiba Kuukaku and ask her for help. Then Ganju, a strange man who rides a boar, shows up and picks a fight with Ichigo.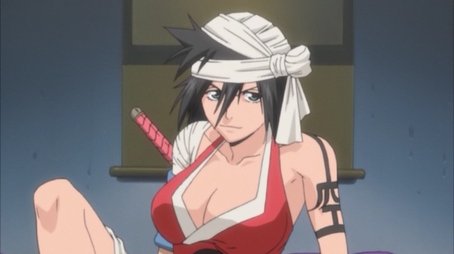 23 - 14 Days Before Rukia's Execution 82005-03-15
Rukia is told there are 14 more days left until her execution and is moved into the Shrine of Penitence. Meanwhile Ichigo and the others enter the strange house of Shiba Kuukaku. After Yoruichi tells Kuukaku where they need to go she decides to help them. Kuukaku then calls on her younger brother to watch over them and when he enters the room Ichigo recognizes him as Ganju from the night before.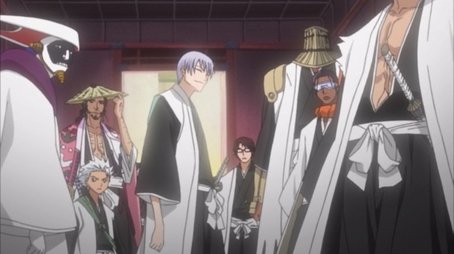 24 - Assemble! The 13 Divisions 82005-03-22
Ichigo and gang learn that the only way to infiltrate soul society is to burst into the top of the barrier with a spirit powered cannonball. Meanwhile, in soul society, all the death god divisions prepare to assemble for some urgent news. Anyways, everyone in the group but Ichigo learns to concentrate their spirit power to create the spirit cannonball. But, Ichigo doesn't give up on trying.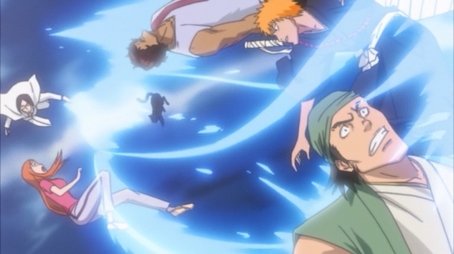 25 - Penetrate the Center with an Enormous Bombshell? 82005-03-29
Ichigo finally learns to concentrate his spirit energy. They learn that Ganju will be going with them since he has to chant a spell to help them break into the barrier. He also reveals to them the secret about his brother. They then blast off towards the barrier and prepare for impact. But, it seems that they may be separated after the impact.
26 - Formation! The Worst Tag 82005-04-05
When the group penetrates the barrier with the cannonball they end up being separated. Ichigo and Ganju end up together. When they land they are confronted by two Shinigami. Ganju runs away but Ichigo decided to stay and fight.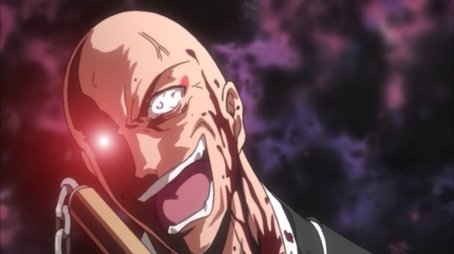 27 - Release the Death Blow! 82005-04-12
The battle between Ikkaku and Ichigo soon comes to an end. Meanwhile, Ishida and Inoue are chased by more than a handful of deathgods and Ganju still has to handle Yumichika.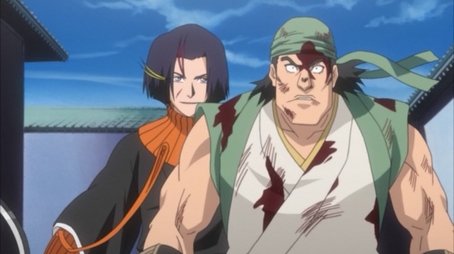 28 - Orihime Targeted 82005-04-19
As Ichigo tries to find Ganju to try to help him, he gets found by a few death gods who starts to chase him. Ganju is still facing off against Yumichika. Meanwhile, Ishida and Inoue come across a deathgod of their own.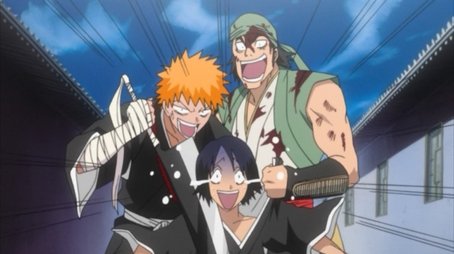 29 - Breakthrough! The Shinigami's Encompassing Net 82005-04-26
Uuryu finishs off the shinigami. Meanwhile, Ganju and Ichigo met up and take a weaker Shinigami named Yamada Hanatarou as a hostage to escape from the raging Shinigami gangs.
30 - Renji's Confrontation 82005-05-03
After finding out that Ichigo wants to save Rukia, Hanatarou decides to help them out. Meanwhile, the other deathgods gets informed of all the casualties they've had so far. They soon get close to the Shrine of Penitence and they get confronted by Abarai Renji, who then starts a fight with Ichigo.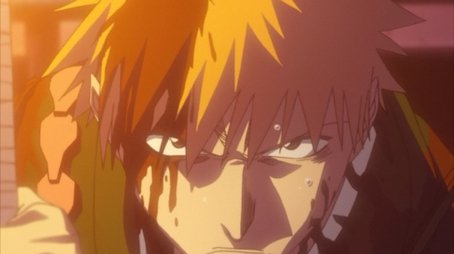 31 - The Resolution to Kill 82005-05-10
Ichigo's battle between Renji gets serious, but Ichigo will never give up on his journey to rescue Rukia. Ichigo starts to remember his training with Urahara. His training with Urahara helps him find out ways of finding weaknesses for certain attacks. His training also reveals the resolve that he should have that would help him beat Renji.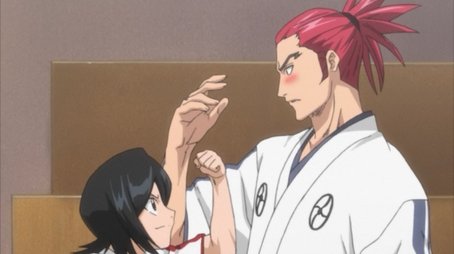 32 - Stars and the Stray 82005-05-17
After the confrontation with Ichigo, Renji is left seriously injured and unable to fight. In a sort of "life-flashing-before-his-eyes" way, Renji reminisces his past in Rukongai, training as a Shinigami, but most importantly the factors that lead to Renji and Rukia's strange but somehow still close relationship. This sentimental episode features Renji and Rukia.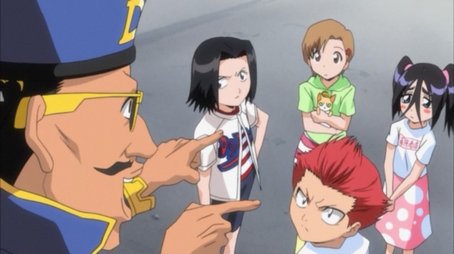 33 - Miracle! The Mysterious New Hero 82005-05-26
Ichigo's two sisters find a cat and decide to adopt him and call him Raku.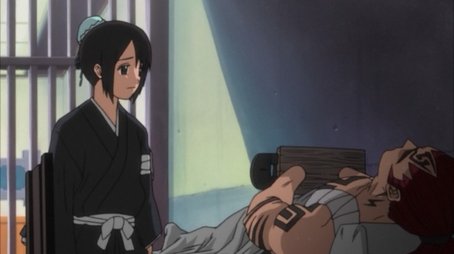 34 - Tragedy of Dawn 82006-06-01
Aftermath of the battle between Renji and Ichigo!
35 - Aizen Assassinated! The Darkness which Approaches 82005-06-07
Captain Aizen is found dead by his vice captain Hinamori-kun. Filled with anger and sadness, and based on something she heard earlier, Hinamori accuses captain Ichimaru of killling her captain, and attacks him. Ichimaru's vice captain defends him. The fight is stopped when Hinamori and the other vice captain are taken to detention. Meanwhile, Ichigo is feeling much better thanks to Hanataro who cured him with his powers. After that Ichigo and his friends go to the tower to save Rukia, but unknowingly someone with great power is waiting to destroy them.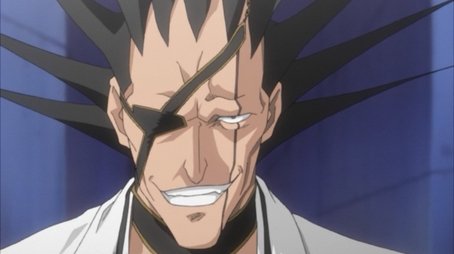 36 - Zaraki Kenpachi Approaches! 82005-06-14
As Ichigo, Ganju, and Hanatarou makes their way up the stairs, towards the Shrine of Penitence, they feel an immense amount of spirit force near them. Also, Hinamori, who was locked up, receives a note written by Captain Aizen, which reveals a stunning secret.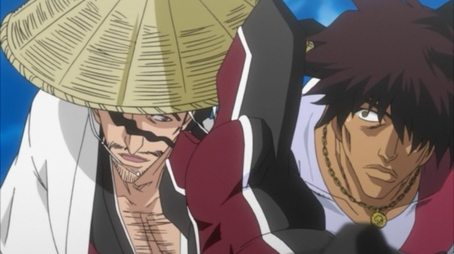 37 - Motive of the Fist 82005-06-21
While Chad continues his search for the place where Rukia is held at, he encounters the 8th squad captain, Kyouraku Shunsui, who tells him where his power of the fist is coming from, and that if he will continue any farther it will take his life. Chad then remembers the reason he came to the Soul Society and the promise he made to his grandfather about his power. He also remembers the day he met Ichigo and what they promised to each other.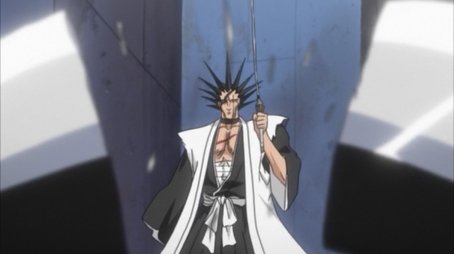 38 - Desperation! The Broken Zangetsu 82005-06-28
During his fight with Zaraki Kenpachi, Ichigo senses that Chad's life is fading away, and tries to end the battle quickly to be able to help his friends. After trying to fight Zaraki eqaully, in the end Ichigo loses the fight and with his soul slayer, Zangetsu ,brokened, things dont look promising to Ichigo, but apparently not everything is hopeless as in the end of the episode Zangetsu appears in front of Ichigo.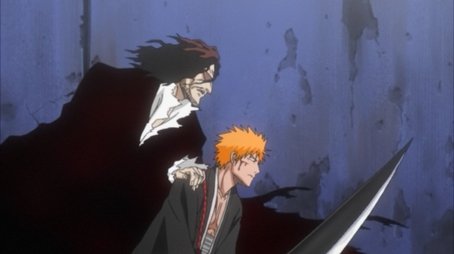 39 - The Immortal Man 82005-07-05
After being defeated by Zaraki Kenpachi and with his sword broken, Zangetsu takes Ichigo into his Inner world, where Ichigo must win Zangetsu back from his inner devil. After fighting him Ichigo then understands that just like Zaraki, he as well was only counting on himself and was using Zangetsu only as a tool without relying on Zangetsu's power. He asks Zangetsu for a second chance, and gets it. He then returns to Soul society to fight Zaraki again, this time with Zangetsu as his ally, but just as things look promising to Ichigo, Zaraki starts fighting him with full power. Ichigo then lends Zangetsu's power for the last blow, which will decide everything.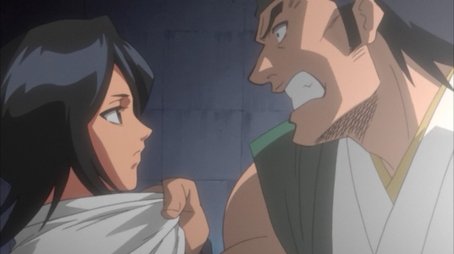 40 - The Shinigami whom Ganju Met 82005-07-12
The match between Zaraki and Ichigo comes to an end. Meanwhile, Ganju and Hanatarou arrive at the Shrine of Penitence and meet Rukia. Although, it seems that Ganju and Rukia have met before but, that's not their only problem.
41 - Reunion, Ichigo and Rukia 82005-07-19
When Byayaku comes to Rukia's cell, he finds out that she is being rescued. In an attempt to kill them, Ichigo comes flying in and saving the day. Will he succeed?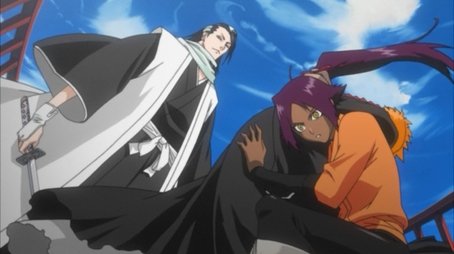 42 - Yoruichi, Goddess of Flash, Dances! 82005-07-26
Yoruichi escapes with Ichigo, but Byayka doesn't want that to happen. Meanwhile, the other two in the group, Orihime and Uuyru, befalls another story.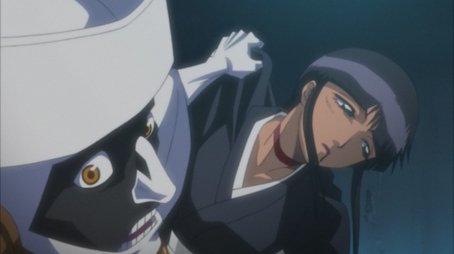 43 - The Despicable Shinigami 82005-08-02
Orihime and Ishida find themselves against a captain who knows Ishida's race inside out! Are they in a pickle now?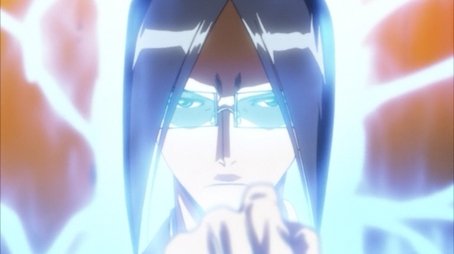 44 - Ishida Ultimate Power! 82005-08-09
In conclusion to the battle between a captian and a quincy, Ishida must unleash a power that threatens to lose all of his quincy powers!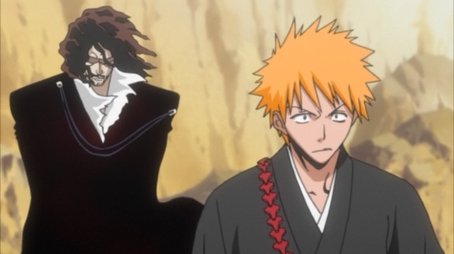 45 - Overcome Your Limits! 82005-08-16
Ishida is down, but Ichigo and Zangetsu are fighting for Ichigo to unleash his Bankai!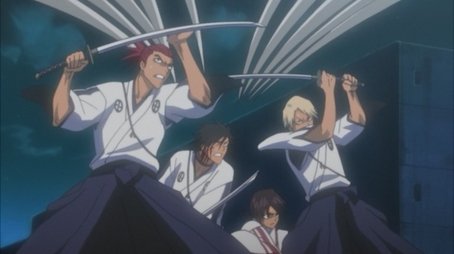 46 - Authentic Records! School of Shinigami 82005-08-23
There is flashback with Abarai Renji, Hinamori Momo, and Izuru Kira training for there first years as Shinigami. As the training ends for these three, the entire class is attacked by big hollow. It takes out two of the 6th year Shinigami trainiees and leaves Hisagi Syuuhei by himself. Renji, Momo, and Kira go to save him. They run until they are all four are pinned down, by a lot of huge hollows. As the hollow is about to strike Vice Captian Ichimaru Gin and Captain Aizen Sousuke save them.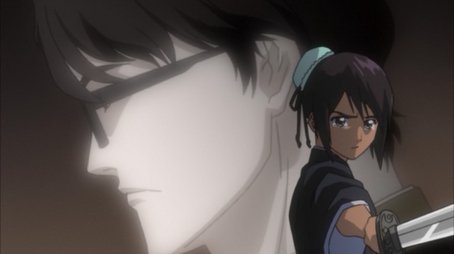 47 - The Avengers 82005-08-30
After Hinamori escapes the cell she was held at, she is headed towards 10th Division Captain - Hitsugaya Toushirou. It is then revealed that in the letter Aizen left her before he was found dead, he told her that the true intention behind the execution of Rukia is to get the power of the execution blade, which originally has the power of a million soul slayers, but during the execution itself the blade is as 10 times more powerful than the original state. In the letter it also says the name of the one behind the whole plot: 10th Division Captain - Hitsugaya Toushirou. Hitsugaya, who doesn't understand how could Aizen write such things about him, defends against Hinamori, and then goes after Ichimaru, who watched the whole thing. Meanwhile, Ichigo completes day one of his training and is getting prepared for the 2nd day.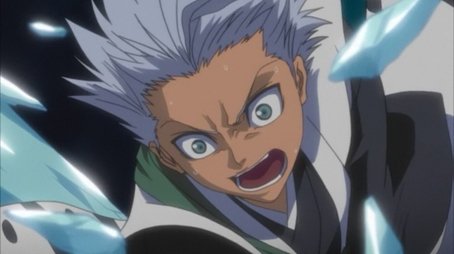 48 - Hitsugaya Roars! 82005-09-06
The battle between Hitsugaya and Ichimaru Gin begins. After a short sword battle, Hitsugaya releases his soul slayer, and charges at Ichimaru with full power. Ichimaru then fires his Soul Slayer, Shinsou, at Hitsugaya and then at Hinamori. Hitsugaya's vice-captain appears and saves Hinamori. She asks Ichimaru to stop fighting and he vanishes. Meanwhile, the captains, vice-captains and Rukia find out that Rukia's execution was moved again and will take place in 29 hours. Ichigo starts his 2nd day of training when Renji breaks into the training area and tells that Rukia's execution will be at noon tomorrow, and starts training to achieve Ban Kai himself. Rukia then remembers the day Kaien was killed.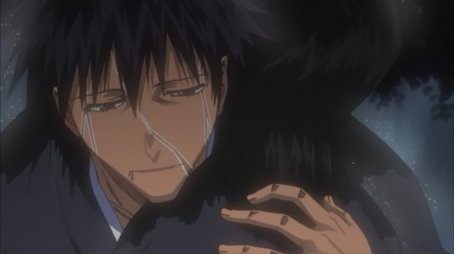 49 - Rukia's Nightmare 82005-09-13
Rukia remembers that painful night where she has to kill Vice Captain Shiba Kaien of the 13th division.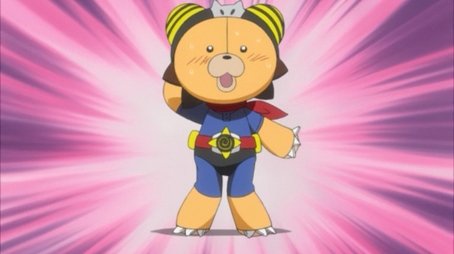 50 - The Reviving Lion 02005-09-20
With the popularity of his show going down Don Kan'onji decides to reform the Karakura team. The first one he recruits is Kon. Then Ururu, Jinta and Yuzu end up joining them. After receiving some abuse from the others Kon runs away and ends up being captured by a Hollow.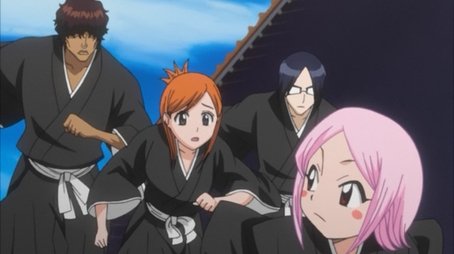 51 - Morning of the Sentence 02005-09-27
Zaraki Kenpachi, captain of the 11th squad, is running though the Soul Society with Orihime and Yachiru on his back. They come crashing through the ceiling of the prison cell that holds Ishida, Chad and Ganju and free them. After getting lost agian in the Soul Society, Zaraki runs into Captain Tousen and Captain Komamura and their vice capitains. Tousen asks Zaraki why he is helping the ryoka and instead of answering him, Zaraki challenges them to a fight. Meanwhile back in the cavern, Renji finishes his training and asks Yoruichi if Ichigo can achieve Ban Kai in time.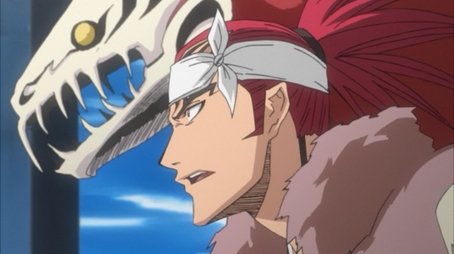 52 - Renji, Oath of the Soul! Death Match with Byakuya 02005-10-04
Abarai Renji runs toward the site of Rukia execution hoping to save her. He is stopped by Kuchiki Byakuya, his captain and Rukia's brother. Byakuya refuses to let him pass and attacks.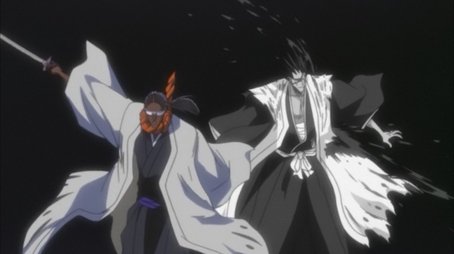 53 - Ichimaru Gin's Temptation, Resolution Shattered 02005-10-04
Zaraki Kenpachi is still fighting with Tousen and Komamura. Tousen asks Komamura to step aside; he will fight Zaraki by himself. Tousen immediately initiates his Ban-Kai surrounding himself and Zaraki in a gianatic black sphere where only Tousen has use of his senses. Can Zaraki win this fight even though he cannot rely on his senses?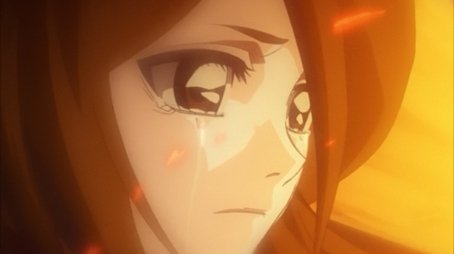 54 - An Accomplished Oath! Get back Rukia! 02005-10-18
The excution of Kuchiki Rukia is starting to happen. As other captains are preparing to for the excution and Ichigo is still in his Ban-Kai training; Will Rukia be saved?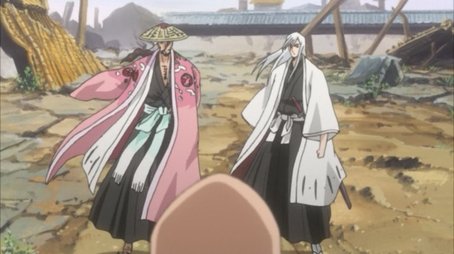 55 - The Strongest Shinigami! Ultimate Confrontation Between Teacher and Students 02005-10-25
While fighting with Ichigo, Captain Kuchiki Byakuya asks him why he wants to save Rukia. Ichigo responses by asking Byakuya why he doesn't want to save her. Later, after running away from the execution area, Ukitake Jyuushiro, 13th division captain, and Kyouraku Shinsui, 8th division captain, prepare to face off against the Commander of the Gotei 13, Yamamoto Genryuusai. Upset because the others have turned against him, Yamamoto releases his Soul Slayer and begins his attack.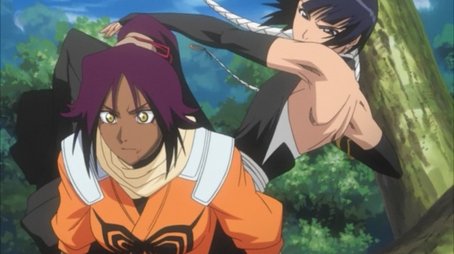 56 - Supersonic Battle! Determine the Goddess of Battle 02005-11-01
Yoruichi fights with her former student, second division captain, Soi Fong.
57 - Senbonzakura, Crushed! Zangetsu Thrusts through the Sky 02005-11-08
While they are still fighting Soi Fong asks Yoruichi how she is still so powerful. This invokes a flashback showing how Soi Fong and Yoruichi first met and became close friends. Then, in the flashback, Yoruichi disappeared without telling Soi Fong anything, leaving her feeling betrayed. Meanwhile, the battle between Ichigo and Captain Kuchiki Byakuya of the 6th division continues. While fighting, Ichigo uses a new technique with his soul slayer called: Getsuga Tenshou.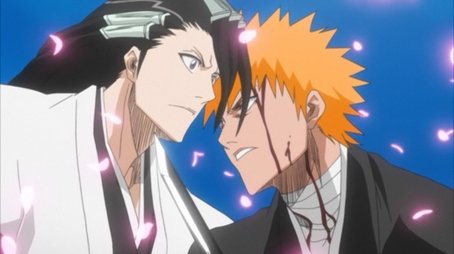 58 - Unseal! The Black Blade, the Miraculous Power 02005-11-15
The fight between Ichigo and Kuchiki Byakuya continues.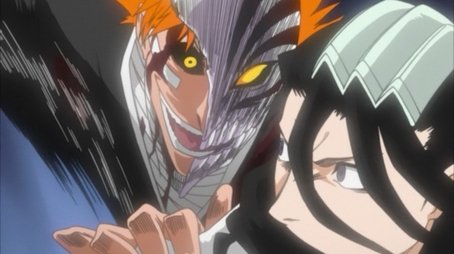 59 - Conclusion of the Death Match! White Pride and Black Desire 02005-11-22
The conclusion of the fight between Ichigo and Byakuya. Ichigo first appears to be at a disadvantage until his Hollow mask takes over and gives him the edge against Byakuya.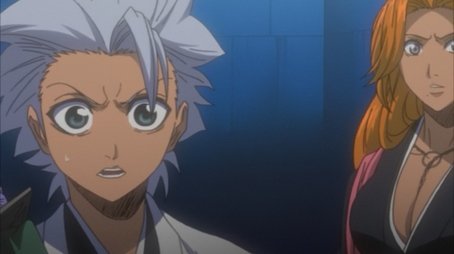 60 - Reality of the Despair, the Assassin's Dagger is Swung 02005-12-06
After finding everyone dead in the Central 46 Chambers, Hitsugaya realizes that all of the most recent orders have been fake. Then, later he finds out who is the real mastermind behind the recent events in the Soul Society.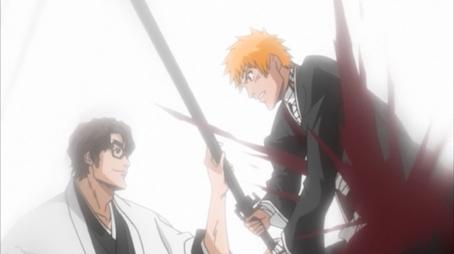 61 - Aizen Stands! Horrible Ambitions 02005-12-13
Unohana Retsu, Captain of the 4th division, and her vice captain Kotetsu Isane tell the others in the Soul Society what they had just learned about Aizen. Upon hearing the message, Ichigo realizes that Aizen wants to kill Rukia. Can he save her?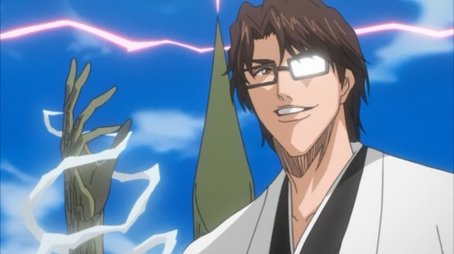 62 - Gather Together! Group of the Strongest Shinigami! 02005-12-20
Aizen gets the Hougyoku out of Rukia. Can the soul society stop Aizen, Gin, and Tousen? Or will they make a clean get away?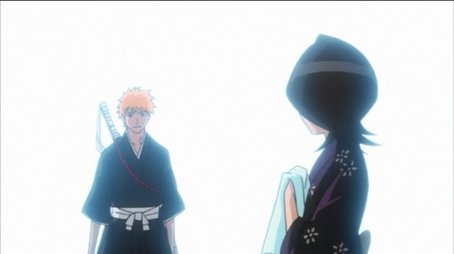 63 - Rukia's Resolution, Ichigo's Feelings 02006-01-10
After a recap of the Soul Society Arc, the aftermath of Aizen's departure is shown.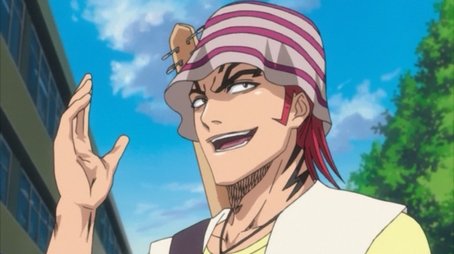 64 - New School Term, Renji Has Come to the Material World?! 02006-01-17
Renji comes to the Material world in his gigai. Also Orihime's brother returns or is it really him? The new villians appear, but who are they targeting?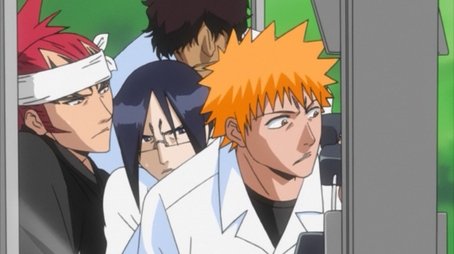 65 - Creeping Terror, the Second Victim 02006-01-24
Commander Yamamoto gathers the other captains and tells them about what is being done to find Aizen. Meanwhile, back on Earth, Ichigo and the others are looking for clues to find Orihime. They recieve a phone call from a girl; she wants them to play a game and if they win she says she will return Orihime to them.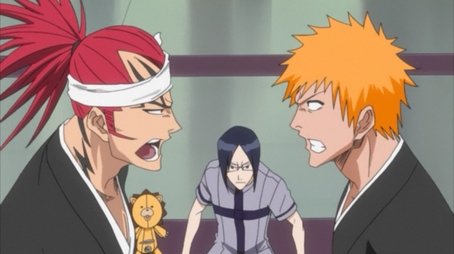 66 - Breakthrough! The Trap Hidden in the Labyrinth 02006-01-31
Ichigo, Ishida and Renji continue to play Ririn's game. This time Ririn wants them to play hide and seek in the museum.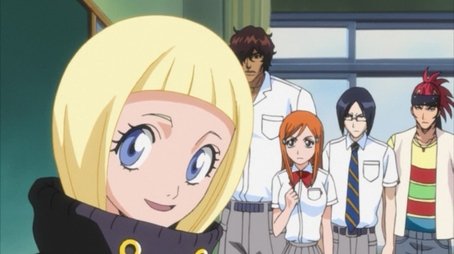 67 - Death Game! The Missing Classmate 02006-02-07
After they arrive at school; Ririn tells Ichigo and the others about the next game. One of them is an imposter and they must find out who it is before noon or everyone in their school will disappear.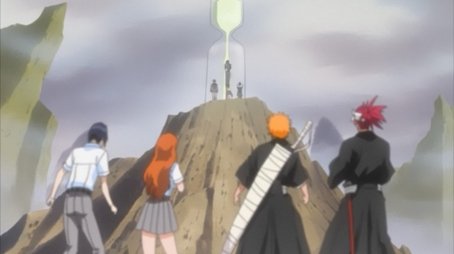 68 - True Identity of the Devil, the Secret which Is Revealed 02006-02-14
RinRin, Cloud, Nova are on their final game. Orihime, Ishida, Renji, Kon and Ichigo make there attempt to save Chad. It turns out that Urahara has been the one behind it all, but then they find out there new enemies they must beat.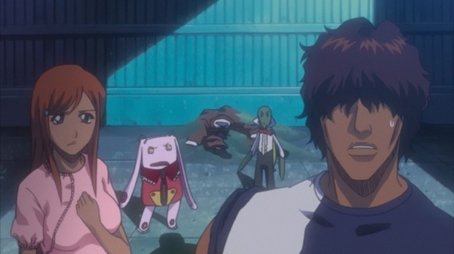 69 - Bount! The Ones Who Hunt Souls 02006-02-14
RinRin senses the presence of a Baunt, who are the new villains, and tells Ichigo about it . He arrives on the scene and starts to fight with the female Baunt. Later, someone he doesn't expect comes to help him.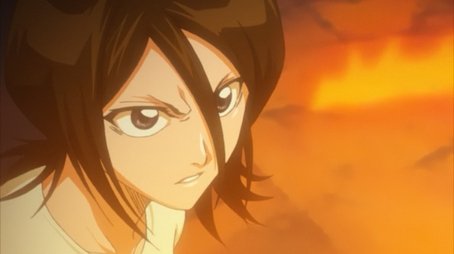 70 - Rukia's Return! Revival of the Substitute Team! 02006-02-21
Rukia and Ichigo continue to fight with the female Bounto, Yoshino, unitl a male Bounto, Ryou,shows up and takes her away. Ichigo, Rukia, Chad and Orihime then go to Ichigo's room to discuss the Bounto and what they know so far, which isn't alot. The next day at school; RinRin senses the presence of a Bounto and Ichigo and the others go after it.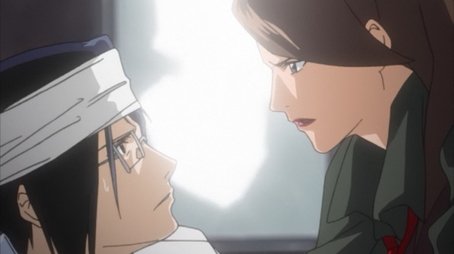 71 - The Moment of Collision! An Evil Hand Draws Near to the Quincy 02006-03-07
While still fighting with Ryou, Ishida decided to trade himself for the life of an innocent woman. Suddenly, Yoshino appears and saves Ishida, taking him with her. Why did she help Ishida and what are her motives?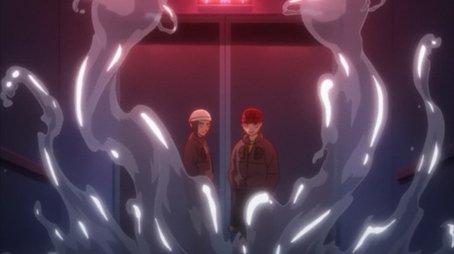 72 - Water Attack! Escape from the Shutdown Hospital 02006-03-14
Ichigo and company keep an eye on Ishida at the hospital. When Ishida is attacked by two Bount who can control water, Ichigo and company try to break out of the closed hosiptal.
73 - Gathering Bounts! The Man Who Makes His Move 02006-03-28
After escaping the hospital Ichigo and the others see that it is raining outside. Unfortunately this means they must continue fighting Hou and Ban, the two Bounts who control water.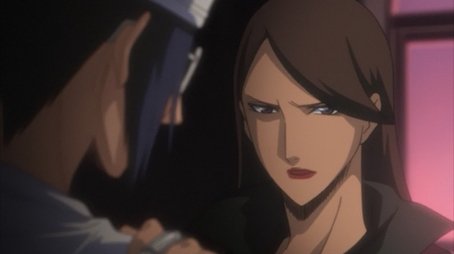 74 - Memories of an Eternally Living Clan 02006-03-28
Yoshino tells Ishida of her past with Jin, the leader of the Bount. Meanwhile Yachiru identifies one of the Bount as Ichinose, a former member of the 11th division.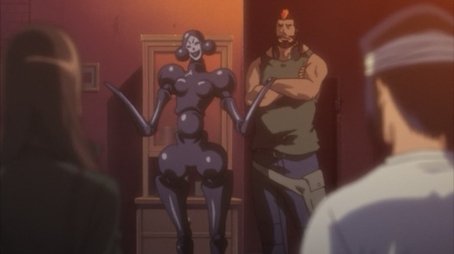 75 - Earth-Shattering Event at 11th Squad! The Shinigami Who Rises Again 02006-04-04
Yoshino and Ishida are captured by a Bount named Koga and brought back to the Bount mansion. After the mod souls sense Ishida's spritual energy, Ichigo and the others go to the mansion to try and resue him.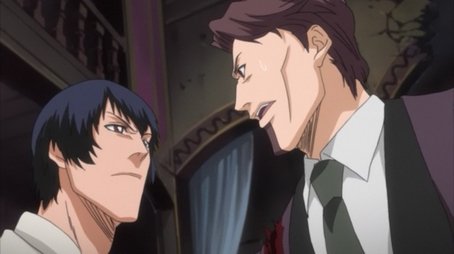 76 - Crashing Force! Fried vs. Zangetsu 02006-04-04
While at the mansion Ichigo fights against Ryou and his doll Friido. Meanwhile Rukia and the mod souls run into trouble when they meet up with Ichinose, a former member of the 11th division.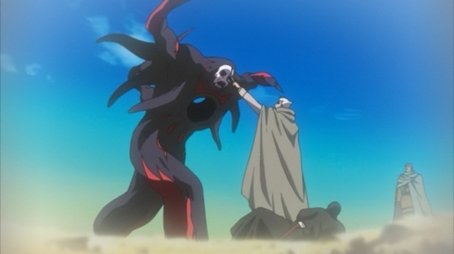 77 - Unfading Grudge! The Shinigami whom Kenpachi Killed 02006-04-11
Ichigo seems to be having trouble fighting Ichinose when Jin steps in and offers for Ichigo join them since he likes his spirit. Then Ichinose remembers when Zaraki defeated his captain and how he met Jin.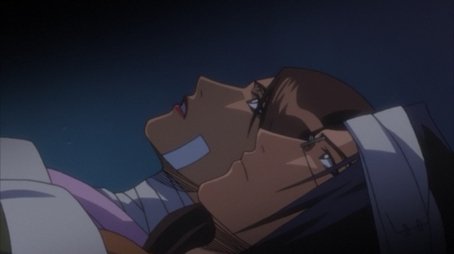 78 - Shocking Revelations for the 13 Divisions!! The Truth Buried in History 02006-05-02
Mayuri shows some of the other captains the data he found on the Bount including data on a battle long ago between the Quincy and the Bount. Yoruichi tells Ichigo and the others about this information and they talk about it. While they are talking, Ganju shows up sensing Ichigo's depression about Jin. He and Renji then take Ichigo down to Urahara's underground training area to try and help Ichigo regain his confidence.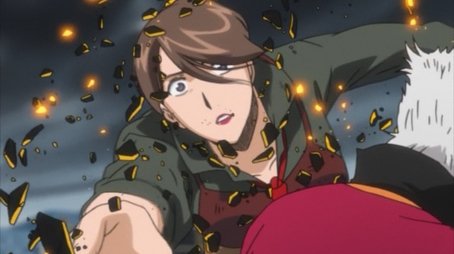 79 - Yoshino's Decision of Death 02006-05-09
After leaving Urahara's place, Yoshino heads over to the remains of Bount mansion to confront Jin. While there Jin's explains that Yoshino doesn't know of her own importance to the Bount. Yoshino doesn't want anything to do with Jin's plan and decides to attack Jin, not caring whether she survives or not.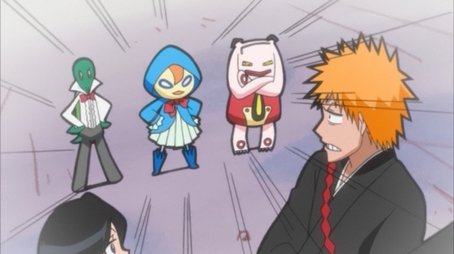 80 - Assault from a Formidable Enemy! A Tiny Final Line of Defense?! 02006-05-16
Ririn and Claude think that Ichigo isn't taking the Bount threat seriously so they dress up in special suits created by Urahara that look like the new Bount dolls and stage a fake attack. When Ichigo and Rukia's attacks become too much for them they try to remove the suits but they won't come off. What will happen now?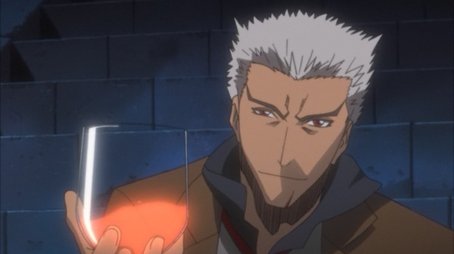 81 - Hitsugaya Moves! The Attacked City 02006-05-23
The Bount's new dolls have begun to attack living humans. When a team of shinigami from the covert ops can't seem to handle these dolls, Hitsugaya and a small group of others are sent down to the living world to help out. Meanwhile, Ichigo and the others still can't sense the Bount's whereabouts.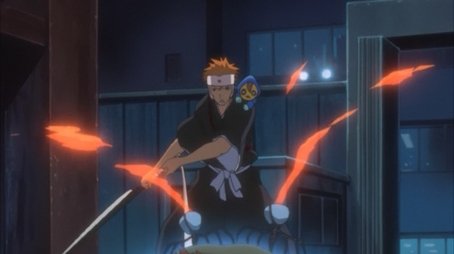 82 - Ichigo vs. Dalk! Appearance of the Faded Darkness 02006-05-30
While wearing Urahara's new Bount sensor Ichigo is drawn to a construction site where his friend Keigo is having his soul sucked out by a few of the new Bount dolls. Ichigo stops the dolls and saves Keigo. Then Koga and his doll, Daruku, show up and start to fight with Ichigo.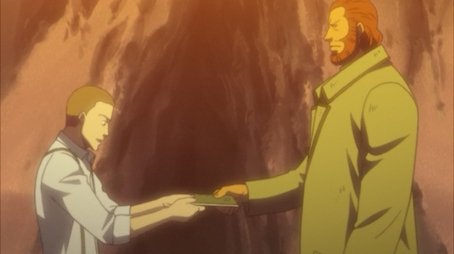 83 - Grey Shadow, the Secret of the Dolls 02006-06-06
While Ichigo is lying on the ground unable to move, Koga is reminded of the time Jin had him care for a young Bount named Cain. Meanwhile Rukia, Orihime and Cloud continue fighting against the female Bount, Yoshi.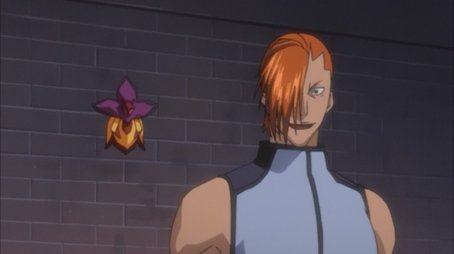 84 - Dissension in the Substitute Team? Rukia's Betrayal 02006-06-13
The battle between Koga and Ichigo continues. Kira comes in and aids Ichigo in his battle aganist Koga and Daruku. Kira takes on Daruku while Ichigo tries to finish off Koga but can't. Koga then rethinks something and leaves. Yoshi conitunes her battle with Rukia, Orihime and Claude, until Mabashi comes in and starts to attack. He attacks Yoshi, and she runs just leaving him aganist Rukia, Orihime and Claude. How will they win this battle?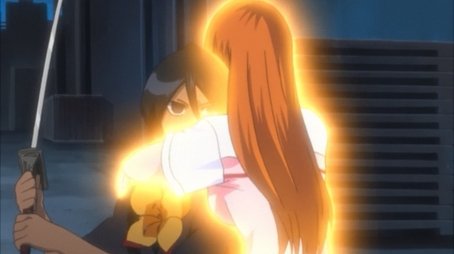 85 - Deadly Battle of Tears! Rukia vs. Orihime 02006-06-13
The battle between Rukia and Orihime conitunes on. As Orihime struggles to attack Rukia, who is under the control of Mabashi's doll Rizu. There only seems to be one choice: kill Rukia. Shūhei Hisagi shows up to aid Orihime. How will Orihime, Claude and Shūhei Hisagi save Rukia and defeat Mabashi.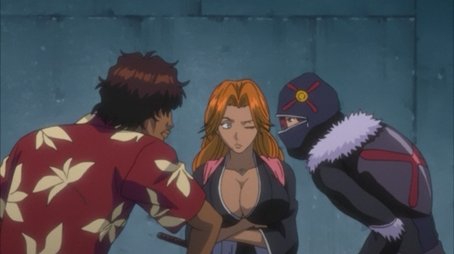 86 - Rangiku Dances! Slice the Invisible Enemy! 02006-06-20
Rangiku enters the real world and appears in front of Chad, Nova and Ururu. Soon enough they start fighting against the older Bount, Sawatari, and his doll Baura, who looks like a huge fish. Things become difficult when they realize that Baura has control over dimensions and can swallow an opponent whole sending them into another dimension.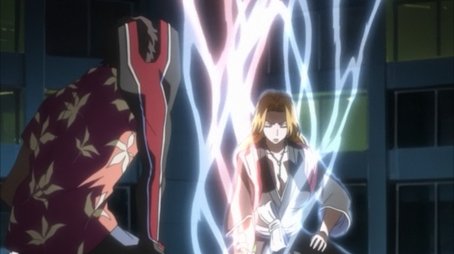 87 - Byakuya is summoned! The Gotei 13 start to move! 02006-07-04
Beginning where they left off in episode 86, Chad, Nova, and vice-captain of the 11th division, Matsumoto Rangiku, have one more plan to save Ururu from Baura. The plan works, but the second after, the Bounto decides he's had enough and vanishes. Meanwhile, in Soul Society, while third seat of the 10th division, Madarame Ikakku, is on watch, an invisible man invades Sereitei.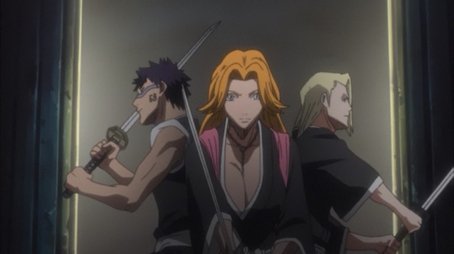 88 - Annihilation of the Lieutenants!? Trap in the Underground Cave 02006-07-11
Ichigo and the gang regroup at Urahara's place. In the Soul Society Yamamoto tells Byakuya that his believes they have a traitor in their midst. Meanwhile Rangiku, Hisagi and Kira meet up with Yumichika in front of the Bount hideout. They enter the cave and run into some trouble when Ugaki and his doll Geselle set some traps for them.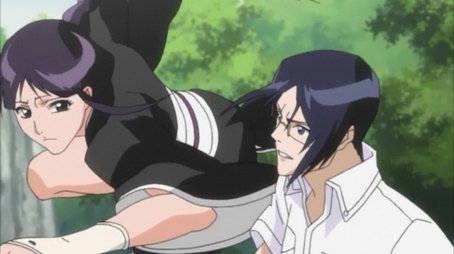 89 - Rematch?! Ishida vs. Nemu 02006-07-18
Nemu, the 12th division vice captain, appears in front of Ishida and begins to attack him. After confirming her believe that Ishida lost his powers she asks him if he desires power. Meanwhile Ichigo and the others enter the Bount cave and start to fight against Ugaki's doll Geselle.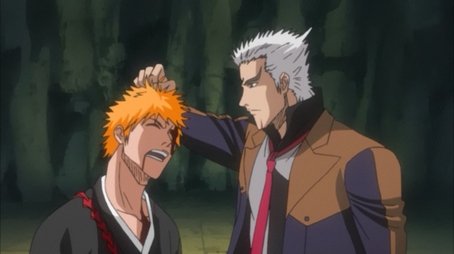 90 - Renji Abarai, Bankai of the Soul! 02006-07-25
Ichigo and Renji continue through the Bountou's cave. As they see Yumichika, they try to save him. But Ugaki and his doll Geselle, attack. Ugaki shows his true doll's form, and starts to attack. Renji decides to fight alone, because of him seeing Yumichika suffering. He releases his ban-kai, and Ugaki starts to attack chickenly. Ugaki is told to hurry it up, because something is happening to Ishida.He tries to do his final attack, but Renji does a new move and hurts Geselle. Geselle freaks out and starts attacking randomly. Geselle turns on Ugaki and kills him, and both die. After all that is finished, Ichigo finds the Bountous. Jin wants to test his new powers as the other Bountou and Ichinose prepare the gate. Jin tells Ichigo their plan and why they want to go to the Soul Society.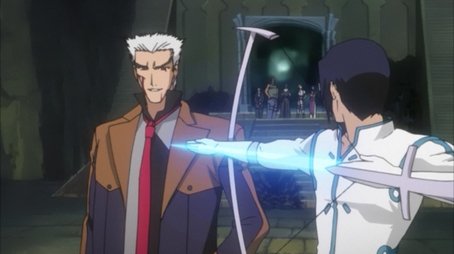 91 - Shinigami and Quincy, the Reviving Power 02006-08-01
After knowing Kariya's real evil plan, Ichigo finally achieves Bankai in the real world. He and Kariya start fighting, but they are interrupted by Ishida's surprising entrance - along side with the gang (Chad, Inoue, and Rukia). Later on, it becomes clear why Kariya kidnapped Ishida at the beginning. Ishida does something surprising causing the Bountos to pass the portals to Soul Society, but he explains why. The episode ends with everyone deciding to follow the Bountos to Soul Society and defeat them there.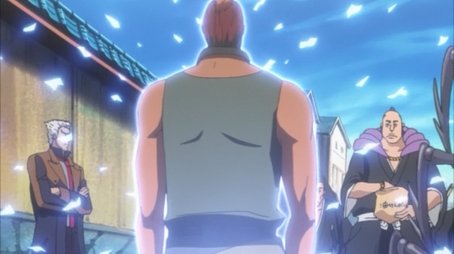 92 - Invasion of the Shinigami World, Again 02006-08-08
Ichigo and the others go through the Soul Society trying to find the Bount who are causing the shinigami captains some trouble. Later Rukia meets an oppenent she recognizes well.
93 - The Bount Assault! The Gotei 13 of Destructive Earthquake 02006-08-15
Rukia battles a Bount, but without her Zanpaktou it wont be an easy battle.
94 - Hitsugaya's Decision! The Clash Approaches 02006-08-22
Some of the Captains and Vice Captains check out what happened near the Shine of Repent. They figure out it was well placed bombs. As Jin goes to Kusajishi (79th) district to look for some people to over take the Soul Society.Koga and Ichinose help Jin battle people. Meanwhile, back at the Kuchiki mansion, they are healing up Rukia from the last fight. Ichigo, Ririn, Orihime and Claude are there. They ask for Byakuya's help, he refuses, telling them to go home. They head towards the Shiba's house, and Kuukaku hears news for Ganju friends. She makes them leave on boars, they get lost. Also Jin and his gang sense a spiritual pressure, and Jin goes out to investigate it because of its strength. He and Byakuya met and exchange words.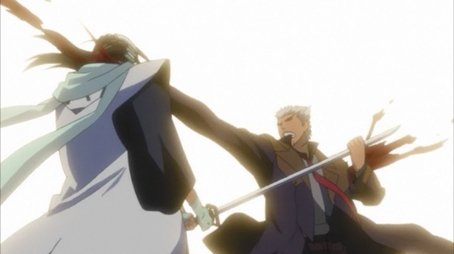 95 - Byakuya Takes the Field! Dance of the Wind-Splitting Cherry Blossoms 02006-09-05
Kariya starts to fight with Byakuya after running into him in the forest. During the fight it seems as if they are evenly matched. Meanwhile Koga recruits more men to the Bount's cause and Orihime, Chad and Ganju learn of the Bount's plan.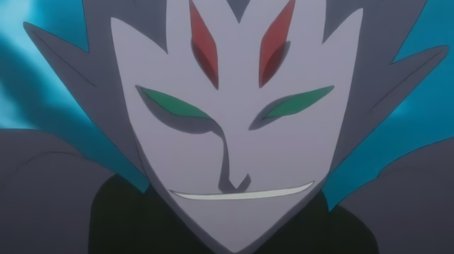 96 - Ichigo, Byakuya, Kariya, The Battle of the Three Extremes! 02006-09-12
Ichigo, Byakuya and Kariya contiune there battle. As they battle they are interupted by by Ran'tao. Koga comes and saves Kariya. Byakuya leaves to hunt him down. Ishida finds the battle ground, and then Ran'tao takes Ichigo and Ishida to explain about the Bount.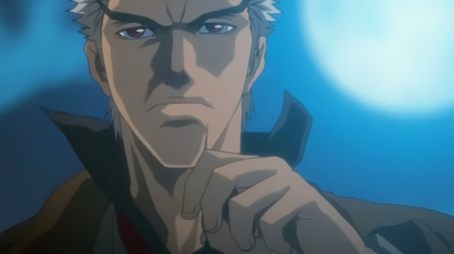 97 - Hitsugaya Strikes! Slice the Enemy in the Middle of the Forest 02006-09-19
The battle with the Bount heats up as Hitsugaya attacks.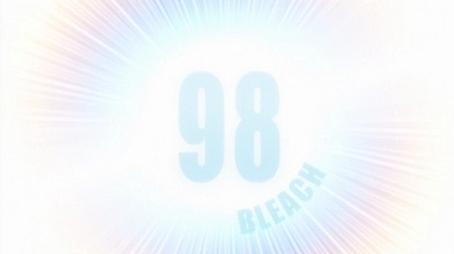 98 - Clash! Kenpachi Zaraki vs. Maki Ichinose 02006-10-04
Just as the fight between Ichinose and the gang (including Ichigo and Captain Hitsugaya) begins, they are suddenly interrupted by someone very powerful. Ichinose finally fights his ultimate battle against Zaraki Kenpachi with all the power he's got, but after being struck with few reality checks, he's stuck with death.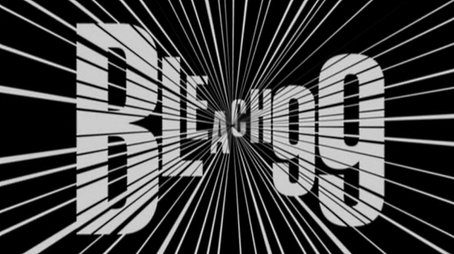 99 - Shinigami vs. Shinigami! The Uncontrollable Power 02006-10-11
The episode starts with Jidanbou (the gate's guard) being defeated and the rebels along with the bountos opening the gate of soul society. The bountos get rid of the rebels. Later, Ichigo and the gang follow. Though injured, Jidanbou opens the gate so the gang could pass through, Inoue stays behind to heal him. Kariya tells Mabashi and Yoshi to create a diversion in Soul Society and confuse the captains so he could start working on his plan. A meeting for the captains is held, and Hitsugaya is releaved from his position for the moment. Mabashi starts creating the diversion, and attacks squads, then he attacks Soi Fon.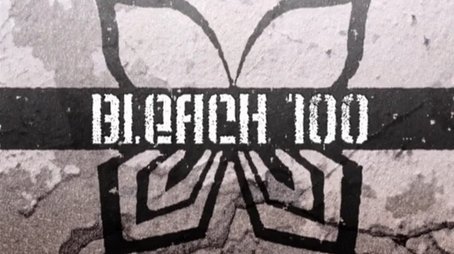 100 - Suì-Fēng Dies? The Last of the Special Forces 02006-10-18
In this episode, Mabashi uses his doll to control the shinigamis and make them attack others. Captain Unahana tries to heal them but discovers that the only way to save those shinigamis is by capturing the puppet master (who is Mabashi). Mabashi poisons Soi Fong who weakens, and then leaves her to die. Mabashi comes back to torture Soi Fong more before she dies, but Soi Fong has a big surprise for him that ends his life. the episode ends with the old man from the bounto, with Baura as his doll, and Mayuri Sama meeting each other and getting ready to fight.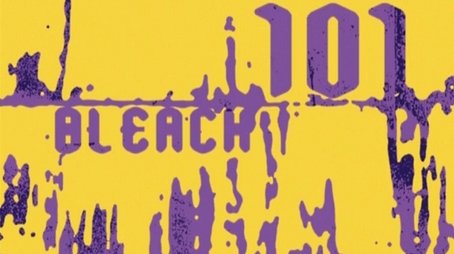 101 - Mayuri's Bankai!! Sawatari: Clash of the Demon 02006-11-01
Mayuri battles Sawatari and his doll Baura. Mayuri tries to tempt Sawatari to become a test subject. So Mayuri can get all the information on the Bount. Sawatari refuses and he is seems to have the edge over Mayuri, but Mayuri find the upper hand. Using his bankai, the battle between two gaint demons continues.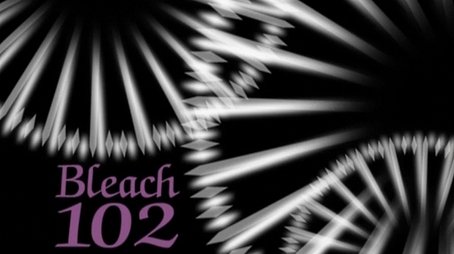 102 - The Last Quincy! The Exploding Power 02006-11-08
Jin breaks into the bureacy of technology while Ishida begins his battle with the Bounto. Why did Jin break in? And who will win the battle between a Quincy and a Bounto?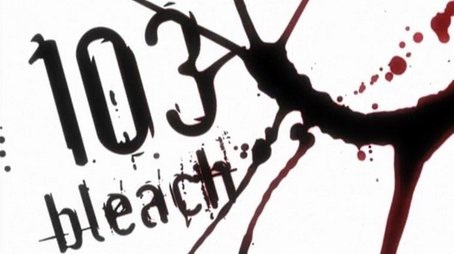 103 - Ishida, Exceeding the Limits to Attack! 02006-11-15
Ishida's battle with Yoshi contiunes and he is still struggling, but Ishida finds one thing that helps him in his battle by accident. Elsewhere in the Soul Society, the 1st, 4th, 7th and 8th division captains have a meeting to discuss how to beat Kariya. They also learn they have less then a day left.Well Koga and Kariya finally get back together and Koga starts to question Kariya plans. Kariya attacks Koga and thanks him for serving him all this years. Ukitake, finds something about Ran'Tao's work and Shunsui is now helping him looking up the information. Now Koga healed himself and is going to head somewhere, to hopefully stop Kirya.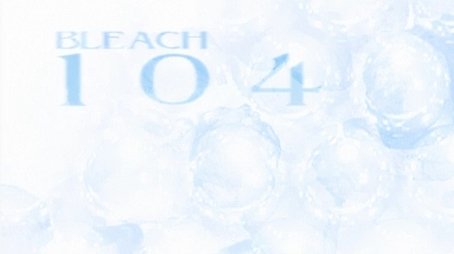 104 - 10th Division's Death Struggle! The Release of Hyōrinmaru 02006-11-22
Hitsugaya and Matsumoto, with the help of the 10th division, are pursuing Koga. Koga easily defeats several 10th division units before finally meeting and fighting captain Hitsugaya. Hitsugaya quickly overpowers Koga's doll, Daruku, freezing and shattering her. Koga then reveals an axe which he tells Hitsugaya is Daruku's core. Koga, now armed with Daruku's core, then proceeds to fight Hitsugaya. Soon, Koga's body appears to be unable to support the large amount of spirit power he's been absorbing throughout the fight. Koga manages to launch a final attack on Hitsugaya, and Hitsugaya slashes him in the stomach. Koga, dying, then briefly reveals his motives, "a future without war", and then falls to the ground, where he gets buried in ice left over from the preceding battle.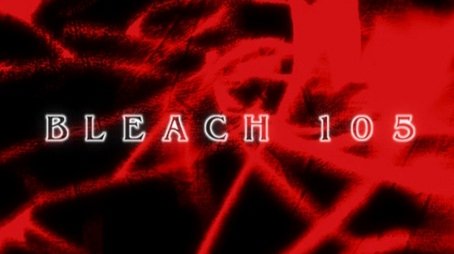 105 - Kariya! Countdown to the Detonation 02006-11-29
Hitsugaya starts to rest up at his division base after his battle with Koga. He finds Ichigo and crew trying to heal up Ishida. The 10th division has a party to sooth things out. As Nanao tells Yamamoto about more about Jokaisho and Ran'tao. Then we learn more about Ran'tao past. As Ran'tao tries to stop Kariya from destorying he attacks with his wind power.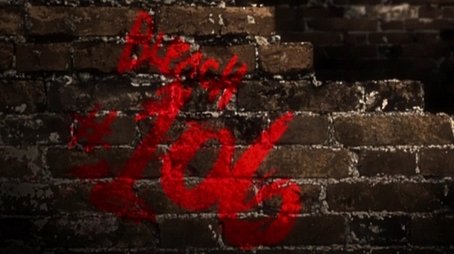 106 - Life and Revenge! Ishida, the Ultimate Choice 02006-12-06
Kariya explains the background of his past as a Bounto and how the Shinigami betrayed and slaughtered all of his companions. As Kariya begins to attack Ran Tao, Ishida jumps and fights instead. After some really cool fight scenes, it becomes apparent that Ishida's battle accessory has reached its limit. Ran Tao manages to hold Kariya still long enough for Ishida to fire off a powerful. Ishida holds back and Kariya lives. Ran Tao's reiatsu goes out of control and Ishida absorbs all her spirit particles and fires them off in one shot toward the sky. This causes his accessory to break and Ishida once again loses his powers. Luckily Ran Tao survives and Ichigo arrives just in time to save the day.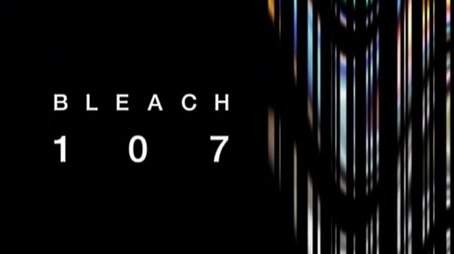 107 - The Swung-Down Edge! The Moment of Ruin 02006-12-13
As Ishida's power fail him, Kariya is about to finish him and Ran'tao off. Ichigo saves them and goes bankai and battles Kariya, they both release powerful attacks.As Ishida is taking Ran'tao away they run into Orihime, Chad and the Mod Souls. Hitsugaya and Matsumoto check up and Ran'tao tells them more about Jokaisho, that there is 10 more and the seal are rusty and it is going to take a lot of kidou to reseal them. Basically all captains and high ranked officers in the Gotei 13 are told to seal them right away.As this happens, Ichinose's finally works his way to where Ichigo and Kariya is battling and ask about Koga and the other Bount as he attacks Ichigo. Ichinose tries to talk Kariya, in his true goal that he really wanted. To fix the Soul Society so it would be a better place or he would kill him. Kariya doesn't care and attacks Ichinose. Kariya releases his doll Messer and the true battle starts.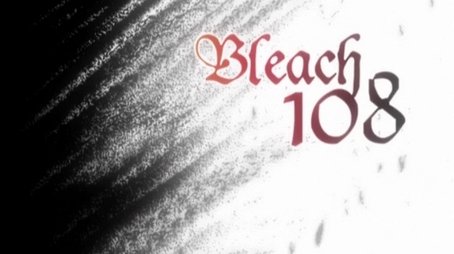 108 - The Wailing Bount! The Last Clash 02006-12-20
Ichigo and Kariya battles contiunes and ends. As the other shinigami's try to seal the other Jokaisho's. Ichigo's friends, including Byakuya show up at different times, but try not to cut into Ichigo's fight. Can Ichigo save the Soul Society or will Kariya's plans actually go through.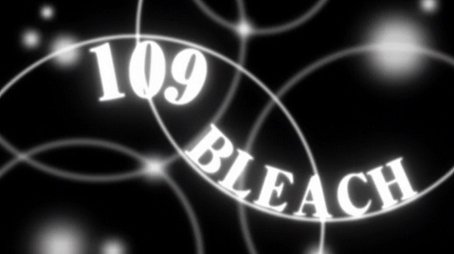 109 - Ichigo and Rukia, Thoughts in the Revolving Around Heaven 02007-01-04
The aftermath of the Bount arc. Renji, Rukia and Ichigo started to think about Kariya and his goals, and how it somehow related to theirs lifes.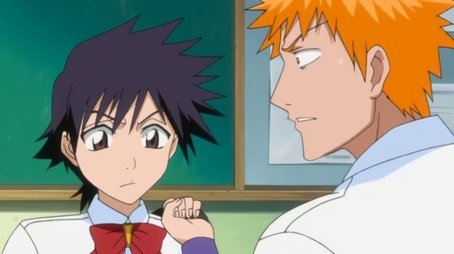 110 - Reopening of the Substitute Business! The Terrifying Transfer Student 02007-01-10
In Hueco Mundo, the hollow Grand Fisher transforms into an imperfect arrancar and enters the real world. Meanwhile, Shinji Hirako enrolls at Ichigo Kurosaki's school.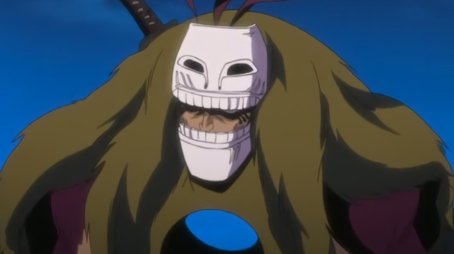 111 - Shock! The Father's True Identity 02007-01-17
After rescuing Ishida from the arrancar attacking him, Ryūken offers to restore his powers on the condition he never associates with Soul Reapers. Kon continues to flee from the Grand Fisher.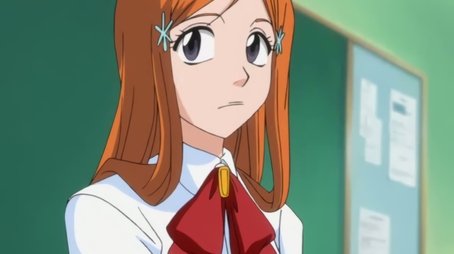 112 - The Commencement of War, Vizards and the Arrancars 02007-01-24
Isshin and Urahara talk about an upcoming war, where the Vizards, Arrancars, Soul Society, and the Earth will be in a battle that is upcoming. They all take off, because Ichigo is coming there way. Hirako is still trying to talk Ichigo into joining the group called Vizards, and isn't doing a good job, so Sarugaki Hiyori comes to make Hirako do his job, as Chad and Orihime follow him.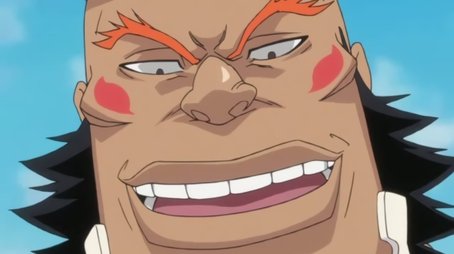 113 - Prelude to the Apocalypse, The Arrancar's Offensive 02007-01-31
After his discussion with Hirako, Ichigo realizes that his inner hollow is indeed becoming more than he can control.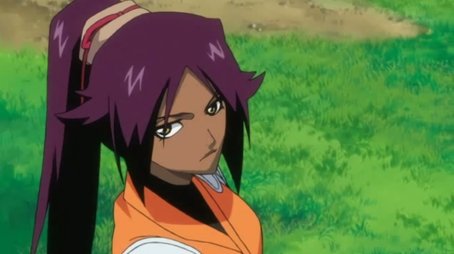 114 - Reunion, Ichigo and Rukia and Soul Reapers 02007-02-07
Ichigo uses his bankai, and Ulquiorra identifies him as the target Aizen sent them to investigate.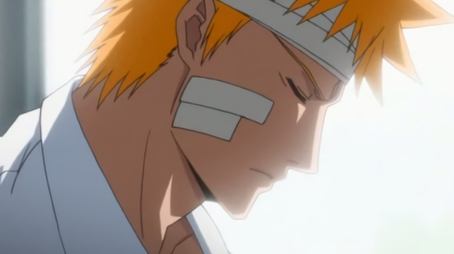 115 - Mission! The Soul Reapers Have Come 02007-02-14
Rukia helps Ichigo overcomes his depression over not being able to help his friends and getting beat up by the Arrancars.
116 - The Evil Eye, Aizen Returns 02007-02-21
Ulquiorra shows his report to Aizen and his fellow Arrancar by crushing his left eye. When Grimmjow questions why his didn't kill Ichigo, Uriquiorra explains Aizen's concerns about Ichigo's power.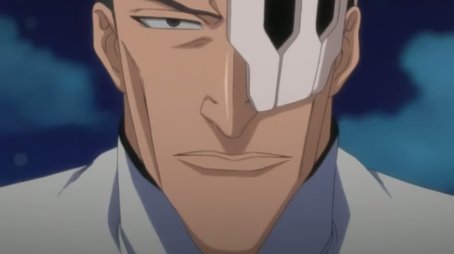 117 - Rukia's Battle Commences! The Freezing White Blade 02007-02-28
Grimmjow's five arrancars separate to attack their targets.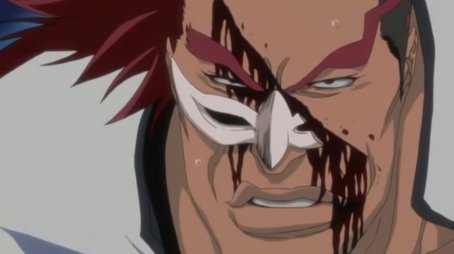 118 - Ikkaku's Bankai! The Power That Breaks Everything 02007-03-07
Ikkaku fights Edorad, who is forced to release his zanpakutō after failing to counter Ikkaku's unorthodox fighting style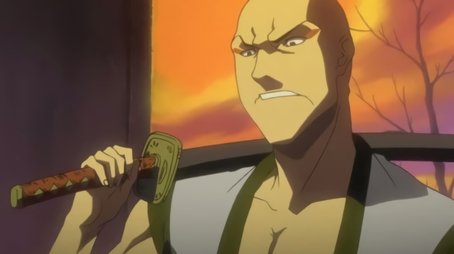 119 - Zaraki Division's Secret Story! The Lucky Men 02007-03-21
Ikkaku thinks back to the day, when he first met Zaraki Kenpachi and lost a sword battle with him.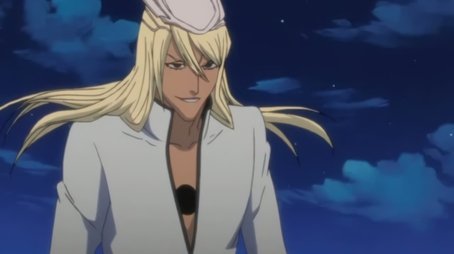 120 - Hitsugaya Scatters! The Broken Hyōrinmaru 02007-03-28
Hitsugaya fights Shawlong, who overpowers him even though he is using his bankai.
121 - Clash! The Protector vs. The Bearer 02007-04-11
With their power limits lifted, Hitsugaya, Rangiku and Renji easily dispatch their opponents.
122 - Vizard! The Power of the Awakened 02007-04-18
Grimmjow is taken back to Hueco Mundo by Kaname Tōsen.
123 - Ichigo, Complete Hollowification!? 02007-04-25
Ichigo and Hiyori face off, but Ichigo has a bit of trouble holding his own. Hiyori urges him to use his Bankai, but he refuses for the fear of the presence of his inner hollow taking over.
124 - Collision! Black Bankai and the White Bankai 02007-05-02
Ichigo continues his inner struggle with his inner Hollow. As the battle continues he sees illusions of past foes defeated who impart him advice to renew his fighting spirit.
125 - Urgent Report! Aizen's Terrifying Plan! 02007-05-09
Ichigo finally regains his resolve to fight after a little blunt truth from Kenpachi, while Ichigo's outer body has been completely taken over by his Hollow and now battles Love. Meanwhile, Aizen's true target is discovered..
126 - Uryū vs. Ryūken! Clash of the Parent-Child Quincys 02007-05-16
Hitsugaya speaks with Hinamori through the big-screen TV, who apologizes for falsely believing he could have assassinated Captain Aizen. Ichigo endurance trains his Hollow form with Hiyori, and Orihime finds the Vizard hideout and recaps him on Aizen's plans.
127 - Urahara's Decision, Orihime's Thoughts 02007-05-30
Urahara tells Orihime that he doesn't want her fighting in the upcoming war against Aizen, as her abilities are not built for the frontlines and they will have the fourth squad when it comes to first-aid relief. Hiyori brings Orihime back to the hideout at Hachi's behest, and he revives Tsubaki for her and also echoes Urahara's decision because he believes she has not the resolve to fight.
128 - The Nightmare Arrancar! Team Hitsugaya Moves Out 02007-06-06
Matsumoto investigates a strange tune, only to find a young male plus being attacked by an Arrancar.
129 - The Swooping Descent of the Dark Emissary! The Propagation of Malice 02007-06-13
The mysterious Arrancar has the ability to duplicate itself, and the team must find the original copy which sends messages to its duplicates in order to destroy it. They know it must somehow be connected to the strange tune. Shouta finds his sister, but she runs away back to the park without warning.
130 - The Invisible Enemy! Hitsugaya's Merciless Decision 02007-06-20
Hitsugaya finds a discovery that helps them in the battle aganist the Arrancar they are battling that it can shapeshift into other souls. And they find out Yui is a clone of the Arrancar. Hitsugaya and group are trying to protect Shōta and figure out a plan to beat the Arrancar.
131 - Rangiku's Tears, the Sorrowful Parting of Brother and Sister 02007-06-27
Matsumoto tries to get to Shōta as Yui tries to get him absorbed. Yui regains some control just as the psuedo-Arrancar who has been hiding in the shadows for all this time, makes an appearance, ambushing them with more clones and absorbing Yui. Will Matsumoto be able to hold off the Arrancar and protect Shōta long enough for Hitsugaya and the others to arrive and put an end to this monster?
132 - Hitsugaya, Karin, and Soccer Ball 02007-07-04
Karin is really upset about Ichigo leaving and accidentally kicks her ball into the street. Hitsugaya stops it from going in the street and Karin goes to her friends to their soccer field. Middle schoolers are using the field and refuse to let them on so they challenge them to a soccer game. While they're walking back, Karin sees Hitsugaya again and asks for his help.
133 - Ikkaku: The Hot-Blooded Kendo Tale 02007-07-11
Keigo's sister is the president of student council and challenges another school's Kendo team to a match. She asks Ikkaku to help her team win because the other school ambushed and injured all of the good team members. He accepts and trains all of the inexperienced freshman to be ready to fight the match. Most of the freshman are injured during training and Ikkaku has to ask the shinigami for help.
134 - The Beautiful Patissier, Yumichika! 02007-07-18
Hanatarō of 4th Squad and Rin of the Technological Development Bureau are sent to the real world on a investigation of the Arrancar. They meet a cake chef who requests their help to fulfill his last wish. Things become complicated however, when a Menos Grande appears to crash the party.
135 - Kon is Deceived! Rangiku on the Lookout... 02007-07-25
A girl is drowning in a river near Rangiku and Kon. Rangiku removes Kon from his regular stuffed animal and throws him into the stuffed animal of the little girl drowning. Kon saves the girl and Rangiku leaves without him. Kon is stuck with the little girl and has to play with her. The little girl explains to him that her parents are no longer together and that her mother works a lot. Kon feels sorry for her and takes her to her old home. Once they arrive a hollow attacks and Kon has to face it in order to protect the little girl
136 - Civil War in Hueco Mundo! Ulquiorra's Death 02007-08-08
An Arrancar named Patros is sick of serving Aizen, because he is a shinigami. He takes the Hougyoku and plans on using it to become King himself. Ulquiorra catches him, but Patros has friends and defeats Ulquiorra very easily. Patros goes to the real world and is in a hurry to find Urahara, to see how the Hougyoku works. He asks his friends to hold off Hitsugaya's gang, and they do. Meanwhile, Patros gets to Urahara's shop and begins battling Renji, because Urahara is away.
137 - The Malicious Battle, Aizen's Trap 02007-08-22
Patros is still battling Renji, while in Hueco mundo Aizen returns to the where the Hougyoku was. Renji activates his bankai and Ririn, Kuroudo and Noba join the fight. But will that be enough to fight against Patros? Meanwhile, Hitsugaya, Matsumoto, Yumichika and Ikkaku are still fighting against the other two arrancars. Who will win and what will Aizen say about the Hougyoku?
138 - Hueco Mundo moves again! Hitsugaya vs. Yammy 02007-08-29
Everyone is training to achieve stronger power for the upcoming Winter War. Rukia & Orihime are training there powers, Matsumoto & Yumichika are training for bankai, Renji is training to make Chad stronger and Ichigo is training his Vizard powers. In the midst of all this training, a group of Espada power level Arrancars attack the real world. They are Yammy, Luppi, Wonderwice and Grimmjow, which is run by Ulquiorra. They start there attack on Hitsugaya's group. Meanwhile, Rukia and Orihime try to get to real world. And Ichigo goes looking for Grimmjow. And Urahara goes to the battlefield.
139 - Ichigo vs. Grimmjow, the 11-second battle! 02007-09-05
Ichigo continues his battle with Grimmjow, with his hollow mask, that is only going to last about 11 seconds. He has the upper hand too, until his mask breaks. Meanwhile, Hitsugaya is fighting Yammy, well Luppi is fighting Yumichika. Luppi gets bored and wants to fight all four and releases, beats Hitsugaya and fights Ikkaku, Matsumoto, and Yumichika at once, as things start to look bad Urahara comes in and saves them. Ulquiorra appears before Orihime and tells him that they she needs to come with him right now or her friends will be killed.
140 - Ulquiorra's Scheme, the Moment when the Sun Sets! 02007-09-12
After saving Rangiku from death, Urahara commences his fight with Yammy. Luppi continues his battle with the others and Hitsugaya manages to come and help them up. Meanwhile, Ichigo is struggling to fight Grimmjow after losing his mask. Rukia shows up to help but they are no match. All seems lost when help in the form of Hirako appears to help.
141 - Goodbye..., Kurosaki! 02007-09-19
As the Soul Reapers recover from the battle with the Espada and Ichigo lies bandaged and asleep in bed, Orihime has to finish preparations to leave with Ulquiorra. She has 12 hours to get ready and she can only say goodbye to one person. She walks around town as she tries to decide who will be that one person she sees before she leaves them all behind.
142 - Strict Order! The Forbidden Rescue of Orihime Inoue 02007-09-26
Ichigo wakes up and finds his hand healed. Realizing it was Orihime he is joined by Hitsugaya who tells him that something urgent has happened. Ichigo finds that Orihime has either been kidnapped or killed by an Arrancar. He says no because his hand was healed. Commander Yamamoto says that it means that she joined of her own will and is a traitor. He calls back Hitsugaya's group to Soul Society to prepare for the battle. Now alone, Ichigo must know find a way to get to Hueco Mundo by himself.
143 - Grimmjow Revived 02007-10-03
With Urahara's help the gateway is opened and Ichigo begins his journey to Hueco Mundo with Chad and Uryuu. Unbeknownst to Ichigo, they were followed by someone who Ichigo thought had been dealt with. In Hueco Mundo, Orihime is given tasks to demonstrate her power. If she is not able to complete them, then surviving among the Arrancar will not be a very easy task.
144 - Ishida and Chad, The Quickening of a New Power 02007-10-17
Ichigo. Uryuu and Chad arrive in Hueco Mundo to find themselves in strange building. They are able to survive and avoid most of the traps but they must then find a way out of the building and deal with the guards who are there to get rid of any trespassers who dare to enter. Finally, Chad and Uryuu's new powers will be tested in a real situation.
145 - The Espada Gather! Aizen's Royal Assembly 02007-10-24
Chad and Uryuu finish off their opponents and escape into the barren desert of Hueco Mundo. Aizen gathers the Espada together and informs them of the situation. Meanwhile, Ichigo and the others must survive the desert of Hueco Mundo and make it to Aizen's castle in one piece.
146 - The Name's Nel! The Appearance of a Strange Arrancar 02007-10-31
Ichigo and the others intervene to save a little girl from 3 Hollows only to find that she is really an Arrancar named Nell. After a short episode, they are interrupted by the appearance of a Guardian who blocks their path to the castle. The guardian seems invulnerable to all their attacks until they get a helping hand from some friends
147 - Forest of Menos! Search for the Missing Rukia 02007-11-07
Lunuganga catches Ichigo and the others by surprise and sucks them underground. They awake to find themselves surrounded by Hollow with Rukia missing. Suddenly, they are joined by a whole group of Menos Grande. Meanwhile, Rukia wakes up and has similar encounters with Hollows. She escapes only to find a couple of Menos herself. A strange figure with a mask appears to save her. Just who is this unknown person who wields a zanpakutou?
148 - Ashido, The Soul Reaper Who Came from the Past 02007-11-14
Nell and her group are captured by a group of Adjuchas and Ichigo sets out to find her with the others. Meanwhile, Rukia sets out to find her friends with Ashido's help. They are confronted by Adjuchas and Gillian along the way and forced to battle. Ashido's past is eventually revealed as they travel and Rukia learns about the story behind his mask.
149 - Through the Crumbling Forest, a Million Menos 02007-11-21
Ichigo, Renji, Uryuu and Chad catch up to the Adjuchas and rescue Nell and her siblings. A battle ensues between their group and the Menos who are led by another Adjuchas. Meanwhile, as Rukia and Ashido head toward Ichigo, their way is blocked by the leader of the Adjuchas, appointed by Aizen himself as a guardian of the Forest. Ashido and the Adjuchas begin fighting and Rukia is able to give a helping hand. Now she must reunite with Ichigo and try to escape the underground Forest.
150 - Oath! Back Here Alive Again 02007-11-28
Ichigo and the others break into Las Noches successfully. However, they immediately are thrown off course when Nell falls into an old abandoned tunnel and forces the others to go in after her. When they get out, they are then forced to split and each go down separate hallways. Meanwhile, Orihime is taken to see Aizen.
151 - The Raging Storm! Encounter with the Dancing Arrancar 02007-12-05
Ichigo continues his battle with Dordonii. And is struggling with Dordonii attacks.
152 - Ichigo Strikes Back! This Is My Bankai 02007-12-12
Ichigo is pushed to the limit and releases his bankai to protect Nel. Also by the urging of the arrancar he takes on his hollow form. Is it enough to beat such a strong opponent?
153 - The Devilish Research! Szayelaporro's Plan 02007-12-19
The Espada Szayel Aporro sends out the execution unit named "Exequias" to go after Ichigo who should be injured from his battle with Dordonii. Aizen questions him on why he did it and Szayel apologizes saying he wanted to make sure they killed him. Aizen forgives Szayel but also sees through his plot to to further his research. Meanwhile, Uryuu tries to figure out how to beat his opponent, Cirucci Thunderwitch.
154 - Rukia and Kaien, the Sorrowful Reunion 02007-12-26
Rukia talks with Aaroniero Arruruerie, but his faces resembles Kaien Shiba. Aaroniero tells his story how he is Kaien and how he got there after Rukia killed him. Aaroniero then ask Rukia if she would offer her life for the man she killed, Rukia was going to accept it, but refused until she rescued Inoue. Aaroniero, then offers a chance of forgiveness if she kills her friends and brings them to him. Rukia realizing that this Kaien, doesn't seem to be the real one, attacks, him, but is at a disadvantage because Aaroniero trained her and knew her shikais.
155 - Rukia Retaliates! Release the Desperate Kidō 02008-01-09
Rukia and her battle with Aaroniero continue. Rukia is still struggling with Aaroniero, and finally gets the upper hand when she releases a double kido reviling Aaroniero's true face.
156 - Ishida & Pesche, the United Attack of Friendship 02008-01-16
Uryū continues to battle with Cirucci, who blocks all of his attacks with her zanpakutō. The arrancar Pesche Guatiche decides to help Uryū.
157 - Ishida's Trump Card, Seele Schneider 02008-01-23
Ishida continues his fight with Cirucci and reveals a secret weapon, Seele Schneider. Meanwhile, Chad continues his battle and reveals one of his own secrets.
158 - Right Arm of the Giant, Left Arm of the Devil 02008-01-30
Chad struggles with his battle with Gantenbainne Mosqueda, until his Right arm takes it true form. Chad starts to gain the advantage and speed and starts to beat Gantenbainne Mosqueda, until he releases and Chad gets his newly powered up left arm and beats Gantenbainne Mosqueda in one hit. Until Nnoitra appears.
159 - Yasutora Sado Dies! Orihime's Tears 02008-02-06
Chad realizes Noitora's fearsome strength too late and he falls. The others sense it including Orihime but they are all powerless to do anything about it. Meanwhile, the 8th Espada, Szayel Aporro Grantz appears before Renji and Dondochakka.
160 - Testament, Your Heart is Right Here... 02008-02-13
Rukia continues her fight with the 9th Espada, Aaroniero Arruruerie.
161 - The Cruel Arrancar, Ulquiorra's Provocation 02008-02-20
Everyone on the Arrancar side, sees Rukia's and Aaroniero's death. Meanwhile, Renji continues his fight with Szayel Aporro, who was Ilfort's brother, and Szayel is easily winning, since he made that room to block Renji's bankai. Ichigo senses Rukia spiritual power drop and Ulquiorra comes in when he noticed. Ulquiorra is trying to provocative Ichigo into fighting him, and gets what he wants when he tells Ichigo that he forced Orihime into Hueco Mundo.
162 - Szayelaporro Laughs, The Net Trapping Renji is Complete 02008-02-27
Renji continues his battle with Szayel Aporro while Ichigo faces off against Ulquiorra.
163 - Shinigami and Quincy, The Battle with Madness 02008-03-05
Loly and Menoly continue to mistreat Orihime and Loly is about to finish her off when the wall shatters and who should enter but Grimmjow.
164 - Ishida's Strategy, 20-Second Offense and Defense 02008-03-12
Uryuu and Renji continue fighting against Szayel and with Renji's help, Uryuu pulls out a secret weapon to use against Szayel.
165 - The Murderous Intent Boils! The Joyful Grimmjow 02008-03-19
Uryuu and Renji recover from their battle with Szayel Aporro while Orihime continues to heal Ichigo's wounds. Ulquiorra appears and questions Grimmjow about his intentions. They get into a fight but Grimmjow manages to seal Ulquiorra in another dimension.
166 - Desperate Effort vs. Desperate Effort! Hollowfied Ichigo 02008-04-09
Ichigo pulls out his Hollow mask and Grimmjow releases his sword, Pantera. With both in their most powerful forms, the battle begins in earnest again. The fight is intense with both sides exchanging strong blows. As Ichigo's mask breaks apart bit by bit, Nel urges a frightened Orihime to cheer for Ichigo since he is doing it for her.
167 - The Moment of Conclusion, The End of Grimmjow 02008-04-16
Grimmjow's past and his ascension to Adjuchas, along with his meeting of Shawlong and the others is revealed, as the battle with Ichigo continues. Grimmjow pulls out his final strongest technique, Desgarrón and he prepares to end the fight. Ichigo is not willing to give in either and they clash as the battle finally ends.
168 - The New Captain Appears! His Name Is Shūsuke Amagai 02008-04-23
A new captain is signed on to take over command of the 3rd Squad. The new captain is named Shuusuke Amagai. With him he brings one of his former subordinates a man named Kifune who he appoints as 3rd Seat. Though Kira tries to ease the tension, the 3rd Squad members do not trust him and feel that they do not need a captain.
169 - New Development, the Dangerous Transfer Student Appears! 02008-05-07
While fighting Hollows, Ichigo meets a strange young girl who is then whisked away by her two shinigami attendants. While Rukia searches for any record of the two shinigami, Kon notices some people moving in to the house next to the Kurosaki's. After going out to meet their new neighbors, Rukia and Ichigo discover their are none other then the odd trio from before.
170 - Desperate Struggle Under the Moonlit Night, the Mysterious Assassin and Zanpakutō 02008-05-14
Lurichiyo's group is attacked in the middle of the night by an assasin and it's up to Ichigo to defeat him. After the death of the assasin everyone is told that Lurichiyo is the heir to one of The Four Noble Houses. That is why Komui, the one that is trying to take over Lurichiyo's clan, is sending his best assasin's after them.
171 - Kenryū, the Profusion of Blooming Crimson Flowers 02008-05-21
Ichigo is trying to teach Lurichiyo about the real world. During dinner at Ichigo's house Lurichiyo get's angry at Kenryuu and Enryuu for always hiding things from her. After running away from them she meets with Orihime and are attacked by another assassin.
172 - Kibune Goes to War! The Violent Wind that Rages 02008-05-28
3rd Squad`s Captain Amagai Suusuke wants to start a training exercise with all the 13 Squads. Vice-captain Kira and 3rd seat Kifune fall in a pit were there are a lot of Hollows and Kifune shows his true colors to Kira when Kifune tries to kill a Hollow along with a fellow Death god. Lurichiyo comes back to Soul Society alone.
173 - The Appearance of the Great Evil! The Darkness in the House of Kasumiōji 02008-06-04
Kenryuu and Enryuu discover that Lurichiyo has gone missing and go to Soul Society along with Ichigo and Rukia to find her. While at a tea party Lurichiyo is attacked again by an assasin and Ichigo saves her.
174 - Break the Mirror's Boundary! Ichigo's Captivity 02008-06-11
Nukui Hanza and his assasins atack Ichigo and his gang. Nukui Hanza manages to capture Ichigo in his Zanpakutou`s power but underestimates his reiatsu and has to retreat when Yoruichi makes an appearance.
175 - The Revenging Assassin, Ichigo is Targeted 02008-06-18
Nukiu Hanza and his friends are back and stronger than ever! And this time the real battle begins with Nukiu declaring he will have Ichigo's head!
176 - Mystery! The Sword-Consuming Assassin 02008-06-25
Refusing to give up Rurichiyo, Rukia uses her special ability to encase her new opponent Douko Jinnai in ice, but he easily breaks free.
177 - The Reversal of Rukia! The Rampaging Blade 02008-06-25
Rukia, Ishida & Chad start to figure out the powers of who they are fighting, and start to win. Meanwhile Ichigo continues his battles with Hanza.
178 - The Nightmare Which is Shown, Ichigo's Inside the Mirror 02008-07-02
Ichigo is trapped in Saiga's illusion what Hanza wants him to see. Hanza wants Ichigo to dream, his biggest regret, and that was not protecting his mom. Ichigo finally manages to break free and continues his battle with Hanza. Can Ichigo beat Hanza, using Saiga at full power?
179 - Confrontation!? Amagai vs. Gotei 13 02008-07-09
In a meeting with all of the captains, Amagai tries to make the case that the divisions lack coordination between themselves and proposes holding joint exercises. That's not a bright idea for everyone though.
180 - The Princess's Decision, the Sorrowful Bride 02008-07-16
Princess Lorichiyo decided to go back home and go ahead with her wedding. Ichigo, Kenryuu, Enryuu and Rukia know she will be in danger and decide to follow her. But by doing this will their actions put themselves in danger?
181 - The 2nd Division Sorties! Ichigo is Surrounded 02008-07-23
Ichigo and Rukia try to stop Lurichiyo's wedding but are stopped by Captain SoiFon and her squad.
182 - Amagai's True Strength, the Released Zanpakuto! 02008-07-30
Ichigo, Rukia, and Shuu are currently hiding out in the sewers while planning their next move, and Ichigo suspects that Rurichiyo is somewhere on the Kasumiooji estate. He is intercepted by 3rd division's new captain, Amagai.
183 - The Darkness Which Moves! Kibune's True Colors 02008-08-06
Now that Amagai has joined Ichigo, word quickly spreads among the Shinigami ranks, and Genryuusai decides that the new captain might have violated the law.
184 - Kira and Kibune, Offense and Defense of the 3rd Division 02008-08-20
The squads manage to put aside their fighting and set up specified territories to patrol, but Ichigo, Amagai, Rukia and Shuu proceed through unassigned territory and, making contact with members of the third division, head for the third division stadium, Lurichiyo's last known location. Izuru begins fighting Kibune. Although Izuru initially gains the advantage by increasing Reppu's weight with Wabisuke's special ability, Kibune manages to make it fly even while heavier, and reveals that he too has a bakkutou. He reveals his past, where his belief that weak comrades could be sacrificed caused him to be largely ostracized in the Gotei 13, and eventually assigned to an expeditionary force due to his being unable to be placed anywhere else. He reveals that he sought power in order to gain respect. With his bakkutou's strength, he knocks Izuru down and prepares to finish him off.
185 - Ice and Flame! Fierce Fight of Amagai vs. Hitsugaya 02008-08-27
Kira finishes his fight against Kifune and gains the Bakkuto as proof. Meanwhile Ichigo, Rukia and Amagai are faced with Hitsugaya`s squad. While the captains fight against each other Rukia has to deal with Matsumoto so that Ichigo can go search for Lurichiyo. After Renji presents the evidence of treason to Captain-Commander Yamamato he orders the 13 Protection Squads to break into the Kasumi-Ooji mansion.
186 - Sortie Orders! Suppress the House of Kasumiōji 02008-09-03
Yamamoto with the proof he needs to attack the Kasumiōji. Kumoi starts to panic and releases all the ninja armed with bakkōtō to fight off the Shinigami invasion. He also holds Rurichiyo hostage and is finally cornered by Ichigo and Rukia and some one comes in and stops him.
187 - Ichigo Rages! The Assassin's Secret 02008-09-10
Amagai starts to attack Yamamoto, and we find out his reasons why he planned his attack. Amagai finally seals Yamamoto's power and starts to attack him and Ichigo and Rukia come to stop him. Ichigo mad at Amagai, because of what he did to Rurichiyo, starts to charge his power up to attack Amagai.
188 - Duel! Amagai vs. Ichigo 02008-09-17
Ichigo and Amagai finally face off. With Amagai's bakkutou sealing his shinigami reiatsu, Ichigo is forced to use his Vaizard's mask and hollow powers.
189 - The Fallen Shinigami's Pride 02008-10-07
The battle with Ichigo and Amagai comes to a close. Amagai finds out the shocking truth of his father's death.
190 - Hueco Mundo Chapter, Restart! 02008-10-14
After a recap of Ichigo's battles with Ulquiorra and Grimmjow, Ichigo takes Orihime and Nel and prepares to leave but an injured Grimmjow refuses to accept defeat. Ichigo tells him that it is over but their conversation is interrupted by the intervention of an unexpected enemy. Meanwhile, Uryuu and Renji find themselves in another bad situation.
191 - The Frightening Banquet, Szayelaporro Theater 02008-10-21
Renji and Uryuu find themselves back in the same room as before with Szayel Aporro waiting for them. He transforms and attacks with strange techniques that catch the group by surprise. Meanwhile, Ichigo struggles to hold his own against the 5th Espada Noitora. The injuries from his previous battle weigh him down but his opponent is relentless. Noitora reveals a startling secret about Nel's past.
192 - Nel's Secret, A Busty Beauty Joins the Battle!? 02008-10-28
The fight between Nnoitra and Ichigo gets more desperate, and Nel's secret is revealed.
193 - Irresistible, Puppet Show of Terror 02008-11-04
Uryu and Renji struggle against their clones. Szayel reveals a second ability: he is able to create voodoo dolls of an opponent by wrapping them in his wings. He succeeds with Uryu and Renji, and shows that by using them, he can cause pain to the targets and damage their internal organs. Meanwhile, Nnoitra is still losing to Neliel, but they hesitate before they can deal each other fatal blows, and Nnoitra notes that he has despised Neliel even before her departure.
194 - Neliel's Past 02008-11-11
Neliel's past is revealed through her fight with Nnoitra. Meanwhile, Pesche and Dondochakka mounts an offensive against Szayel after seeing Renji struggling against the Espada.
195 - The Ultimate Union! Pesche's Seriousness 02008-11-18
Neliel finishes calling out her sword, Gamuza, and transforms into a white centaur. Before finishing her opponent, she suddenly transforms back to her child form. Meanwhile, Pesche Guatiche and Dondochakka Bilstin fight Szayel, using their Bawabawa. Pesche takes out his sword, Ultima, as he lands a strike on Szayel. As the fights go on, Dondochakka takes out his club to help out. Pesche and Dondochakka use their ultimate attack, "cero sincrecito", a combination of Dondochakka and Pesche's cero. Szyael manages to render their attack ineffective, and prepares to finish them off. Meanwhile, the Exequias prepare to kill Gantenbaine and Chad, and Zommari prepares to kill Rukia. Nnoitra sends Tesla to finish off Ichigo, and he releases his zanpakuto, turning into a large minotaur. Before Tesla can do so, 11th Divison Captain Kenpachi Zaraki stops him.
196 - Joining the Battle! The Strongest Soul Reaper Army Appears 02008-11-25
Kenpachi kills Tesla in one blow and tells Ichigo to stay out of his fight.
197 - Byakuya's Bankai, The Quiet Anger 02008-12-02
Zommari, upset over Byakuya refusing to consider him an equal opponent, releases his zanpakuto, Brujeria, causing him to grow eyes all over his body that can control anything.
198 - The Two Scientists, Mayuri's Trap 02008-12-09
Zommari survives Byakuya's attack but Byakuya, having already discovered how to counter his ability to control others, quickly dispatches him.
199 - Holy Birth, The Resurrected Szayel Aporro 02008-12-16
Rukia regains consciousness, but is told to rest and regain her strength for the battles ahead. Kenpachi's battle with Nnoitra continues, and Orihime heals Nel at Ichigo's request. Despite managing to have his bankai swallow Szyael, Mayuri inadvertently poisons Uryu and Renji, and Szyael seizes the opportunity to resurrect himself by absorbing Nemu's spiritual particles through his Gabriel technique. However, in the process, he ingests a "super-human" drug from inside Nemu that increases his reflexes to the point where his body cannot keep up, immobilizing him. Mayuri then stabs him through the hand before stabbing him in the heart.
200 - The Hardest Body!? Cut Down Nnoitra 02008-12-23
Szayel, his senses heightened as a result of the drug, feels Mayuri's zanpakuto piercing through his hand and heart for what seems like countless lifetimes before he dies. After restoring Nemu to full health, Mayuri orders her to clear away the rubble that concealed Szayel's laboratory. Afterwards, Mayuri heals the reluctant Uryu's injuries. Elsewhere, Kenpachi has difficulty cutting through Nnoitra's hierro, but believes that Nnoitra can be injured. Kenpachi manages to stab Nnoitra through his eyepatch, but Nnoitra counter-attacks, injuring Kenpachi, and reveals that he had stabbed him through his hollow hole. Kenpachi, unfazed, merely grins.
201 - Nnoitra Released! Multiplying Arms 02009-01-06
Kenpachi manages to wound Nnoitra with the slash, and finds the right amount of force he needs to put into his blows in order to cut his opponent. He continues to attack Nnoitra, and after Nnoitra accidentally tears off his eyepatch while trying to attack him, the limits on his power are removed, and he delivers a devastating slash to Nnoitra. Nnoitra then releases his zanpakuto, Santa Teresa, giving him an extra pair of arms and regenerative abilities. Nnoitra attacks Kenpachi and severely wounds him, but Kenpachi manages to cut off the arm. Nnoitra regenerates the arm and continues on the assault, growing yet another pair of arms and stabbing Kenpachi with one of his new arms.
202 - Fierce Fighting Conclusion! Who's the Strongest? 02009-01-13
Kenpachi continues fighting Nnoitra, and although he is able to keep up with his attacks, he realizes that he is in danger of dying. He then resorts to using kendo, and severely injures Nnoitra with a two-handed strike. Kenpachi attempts to leave, but Nnoitra insists that he finish their battle. Nnoitra recalls his time with Neliel, in which Neliel would frequently save him from his attempts to die in battle, and claims that he is angered by any display of pity from his opponent. He charges Kenpachi, who kills him.
203 - Karakura Town Gathers! Aizen Versus the Soul Reapers 02009-01-20
After Kenpachi defeats Nnoitra, he demands Orihime heal him. Before Orihime reaches him, the Espada Stark arrives and takes her away to a tower where Sōsuke Aizen greets her. He informs her that he, Gin Ichimaru, and Kaname Tōsen are preparing to destroy Karakura Town. Aizen orders Tōsen to contact all of the Soul Reaper captains, Ichigo, and his friends with kidō, and reveals that he brought Orihime to Hueco Mundo to lure and trap them. As he travels through a garganta portal to Karakura Town, however, Aizen is confronted by Commander-General Shigekuni Yamamoto-Genryūsai, the leader of the Gotei 13, with five other captains. Aizen summons the Espada Stark, Barragan, and Halibel and orders Espada Ulquiorra Schiffer to protect Las Noches.
204 - Ichigo's Seppuku Persuasion Strategy ☆ 02009-01-27
Back in the real world, Ichigo is in school when he happens upon Lurichiyo from the Kasumioji clan again, who it turns out has come back to the real world because she is angered that Kenryuu, her retainer, would not allow her to play soccer when she has other important duties to attend to. This leads to an outburst between Lurichiyo and Kenryuu, and the latter intends to end his life to make Lurichiyo "happy." After some persuasion from Ichigo and his friends, they manage to put on an act to fool Lurichiyo into forgiving him, but she ends up seeing through it. This leads to another argument about soccer and culminates in Lurichiyo challenging Kenryuu to a soccer game to see who is right once and for all.
205 - Thump! A Kemari Tournament Filled with Hollows 02009-02-03
The soccer game officially kicks off, with the referees being the proprietors from the Urahara Shop, Jinta and Ururu, with Urahara himself overseeing the proceedings, including setting up a gigantic barrier around the play field to designate the assigned area, which apparently is not legal in Soul Society's eyes.
206 - The Past Chapter Begins! The Truth from 110 Years Ago 02009-02-10
This episode takes place in Soul Society 110 years ago. Most of the Captains have gathered to celebrate the promotion of the 12th Squad Captain to the Royal Guard, known as Zero Squad. Meanwhile, Yoruichi (currently the Captain of Second Squad) has recommended her Third Officer, Urahara Kisuke for the now vacant position. However, Soi Fon is not happy about this and follows Urahara in an attempt to prove he is unworthy of the position. Yoruichi hears of this and mistakenly thinks that Soi Fon has a crush on Urahara. Because of this Yoruichi arranges for her to attend the Captain's Qualification Exam to watch him in action. Although Urahara, is delayed in getting to the exam because of having to capture a group of deserters he makes it in time and manages to pass. As such Urahara Kisuke is appointed as the new Captain of the 12th squad, although vice-captain Aizen Sousuke is less than pleased.
207 - 12th Division's New Captain, Urahara Kisuke 02009-02-17
Urahara Kisuke has now become Captain of 12th squad but his new Vice-Captain Hiyori Sarugaki refuses to accept him. He even goes so far as to let her win in a duel against him to try and gain her confidence. However, after a pep talk from Shinji he decides to just be himself and stop worrying about it.
208 - Aizen and the Genius Boy 02009-02-24
Urahara and Hiyori head to the Maggot's Nest prison, which houses former members of the 13 Protection Squad's deemed dangerous to Soul Society. Once they arrive Urahara goes to see the most dangerous inmate, Kurotsuchi Mayuri. He asks Mayuri to join his new organization the Technological Research Bureau as his Lieutenant. Meanwhile, Byakuya meets with his grandfather and Yoruichi whilst Ukitake tries to persuade Shiba Kaien to become his vice-captain. Also Aizen meets Ichimaru Gin for the first time.
209 - Muguruma 9th Division, Moves Out 02009-03-03
This episode is set nine years after the previous one. The 9th squad are sent to investigate after people begin to vanish from Rukongai. Whilst out on patrol Captain Kensei Mugurumathey saves a young boy from a hollow, his name is Shuhei Hisagi. He then discovers that 10 of his own men have also vanished and calls for the Technological Research Bureau to help in the investigation. As such Hiyori is dispatched.
210 - Hiyori Dies? The Beginning of Tragedy 02009-03-10
An emergency is declared following the attack on the 9th Squad. Captains Shinji Hirako, Love Aikawa and Roujuurou Ootoribashi are dispatched to investigate along with vice-captain Lisa Yadomaru and Hachigen Ushoda from the Kidou Corps. When they arrive they discover Hiyori fighting with a 'hollowfied' Kensei and soon a 'hollowfied' Mashiro also appears. Meanwhile, Urahara and Tessai Tsukabishi (Captain of the Kidou Corps) disregard their orders and also head out to investigate.
211 - Betrayal! Aizen's Secret Maneuvers 02009-03-17
Shinji's group manages to restrain Kensei using a powerful Kidou spell but then Hiyori also undergoes 'hollowfication'. They are then attacked by Tousen and as the rest of the group undergo 'hollowfication' Shinji battles against Aizen and is almost killed when Urahara and Tsukabishi arrive to save him.
212 - Rescue Hirako! Aizen vs. Urahara 02009-03-24
Urahara confronts Aizen about his hollowfication research but ultimately Tsukabishi is unable to capture him. Meanwhile, after being transported back to the 12th Squad headquarters Urahara decides to use Hougyoku to save Shinji and the others. Urahara and Tsukabishi are then arrested by Central 46 and blamed for the hollowfication experiments. However, before their sentences can be carried out Yoruichi appears and helps them escape to the real world.
213 - The Konso Cop Karakuraizer is Born 02009-03-31
Going back to the time when Ichigo, Uryu, and Chad left the real world for Hueco Mundo with Kisuke's help, the main focus is now directed to the events that took place in Karakura town during the previous arc. Kisuke feels that Karakura town needs protection against hollows now that Ichigo left. In one night, he came up with the idea to create a fun way to protect the town, which was to force Kon into a team of hollow fighting super heroes called "Soul Burial Detective, Karakura Riser". Once Kon gets used to his new hero suit, he meets the rest of the team which includes Don Kanonji, Tatsuki, Chizuru, Keigo, and Ururu. After a successful fight with hollows, the team encounters a woman who appears to be an arrancar.
214 - Karakuraizer's Last Day 02009-04-07
This is a continuation of the previous episode. The team assembled in the previous episode are to infiltrate a gate that the Arrancar are using to travel between Hueco Mundo and the world of the living. At the "Hollow Fortress" numerous Hollows attacked the team. Don Kanonji and Ururu stayed behind to take care of the hollow and the others went inside the "Hollow Fortress". When they got inside the fortress, they met one of the many arrancar from Hueco Mundo. Chizuru used her "Hyper Erotic Powers" to distract the arrancar, and Tatsuki, Keigo, and Kurumatani take care of the Hollows inside. Kon travels to the center of the fortess, where he meets a hollow and kills it with his "Riser Beam", exploding and destroying the heart of the fortress, and the fortess itself. In the end, Urahara erects a barrier around Karakura town.
215 - Defend Karakura Town! Entire Appearance of the Shinigami 02009-04-14
Aizen begins his invasion of Krakura Town only to be confronted by the Captains and vice-captains of the 13 Protection Squads. In order to even the odds the Captain-Commander imprisons Aizen, Gin and Tousen in a fortress of fire and the group prepares to take on the Espada. Meanwhile, back in Los Noches, Ichigo rushes to save Orihime from Ulquiorra only to be attacked by the Exequias. He is then saved by the sudden appearance of Renji, Chad and Rukia.
216 - Elite! The Four Shinigami 02009-04-21
Ichigo arrives in the 5th Tower to save Orihime and confronts Ulquiorra, who tells him that because Aizen has not ordered Orihime killed, he shall not do it unless ordered to. But because Ichigo is a threat to Hueco Mundo that must be destroyed, he will kill him. As a result, Ulquiorra finally unsheathes his sword and they begin their battle. Meanwhile, back at the fake Karakura, Barragan takes command since his boss is locked inside Yamamoto's fire prison, ordering both Halibel and Stark to not underestimate him. His first plan of action is to destroy the four pillars protecting Karakura, and he sends out four giant hollows to do the job, failing to realize that the Gotei 13 would not just leave those pillars completely unprotected on purpose. Ikkaku, Yumichika, Kira and Hisagi each take one pillar, and after defeating the hollows with ease, are matched up against four of Barragan's six Fraccion. Each is introduced to the other and the battle for Karakura begins.
217 - Beautiful Little Devil Charlotte 02009-04-28
The battle of the pillars has begun with Yumichika fighting Charlotte, but can he keep a straight face battling someone nearly as arrogant as himself?
218 - Kira, The Battle Within Despair 02009-05-05
With Charlotte defeated one of the pillars is safe but the others continue to fight the Fraccion. Kira in particular is having a hard time dealing with his opponent, until, that is, he manages to lure him into a close range battle.
219 - Hisagi's Shikai! The Name is... 02009-05-12
When Hisagi faces off against Findor Carias, his opponent proves to be much stronger than he first thought. As such Hisagi is forced to release his Shikai, Kazeshini in order to defeat him.
220 - Ikkaku Falls! The Shinigami's Crisis 02009-05-19
When Ikkaku is defeated and one of the pillars is destroyed the real Karakura Town begins to reappear. However, even on the verge of death Madarame refuses to reveal his Bankai and he has to be saved by Captain Komamura.
221 - The Full Showdown! Soul Reapers vs. Espada 02009-05-26
With four of the Fraccion defeated, it is time for the real battle to begin, as the Espada face off against the Shinigami. While, Hitsugaya takes on Harribel it is up to Matsumoto to defeat her three Fraccion. At the same time Soi Fon and Omaeda fight against the last of Barragan's Fraccion.
222 - The Most Evil Tag!? Suì-Fēng & Ōmaeda 02009-06-02
Both Soi Fon and Omaeda are having trouble dealing with their opponents and things get even worse when the Fraccion enter their Resurreccion forms.
223 - A Miraculous Body! Ggio Releases 02009-06-09
Soi Fon continues her fight with Ggio but when she gets into touble Omaeda must quickly defeat Nirgge in order to come to her aid. However, it may be Omaeda who needs help after he disrupts his Captain's strategy.
224 - 3 vs. 1 Battle! Rangiku's Crisis 02009-06-16
Matsumoto's fight against the three Fraccion is proving too much for her but luckily Hinamori arrives just in time to help her out. However, things soon go from bad to worse when the Fraccion enter their Resurreccion forms. Meanwhile, Ukitake, Hitsugaya and Kyouraku continue their own fights.
225 - Vice-Captains Annihilated! The Terrifying Demonic Beast 02009-05-23
Matsumoto and Hinamori are terrified of Allon. Allon is too strong for both of them so he quickly beats them. Luckily, Kira and Hisagi arrive for help. Kira heals Hinamori's and Matsumoto's injuries while Hisagi is struggling with Allon. Iba comes to help but is very quickly taken care of. All the hope seems to be lost for Kira when Allon comes for him but suddenly Captain Yamamoto arrives, and slays Allon along with his creators. Meanwhile, Lilynette, Ukitake, Stark and Kyouraku continue their fights.
226 - Fierce Fighting Concludes? Towards a New Battle! 02009-06-30
Captain Yamamoto is forced to take on Allon after the failure of the vice-captains. Unfortunately for Allon he is far from a match for the Captain-Commander. The other Captains are also working hard as Hitsugaya is forced to use his Bankai against Harribel, Kyouraku's fight with Stark intensifies and Soi Fon faces off against Barragan. Meanwhile, back in Hueco Mundo Renji and Chad face off against numerous Hollow, Rukia confronts the leader of the Exequias and Ichigo starts his battle with Ulquiorra.
227 - Wonderful Error 02009-07-07
In Soul Society, Rukia is assigned to protect Karakura Town and Renji is promoted to vice-captain. In the real world Ichigo and his friends have their first day of high school.
228 - Summer! Sea! Swimsuit Festival!! 02009-07-14
The women and Ichigo are at the beach on vacation because Byakuya destroyed Women's association pool. Later on, Byakuya, Ikkaku, Renji, Ukitake and everyone else join them. Everyone seems to be having a good time until Watermelon - type hollow shows up and gets two vice-captains and Inoue.
229 - Cry of the Soul? The Rug Shinigami is Born! 02009-07-21
A hollow escapes Soul Society and comes to the real world. It is Ikkaku's and Yumichika's mission to capture it and transfer it back. As Ichigo wouldn't let them stay at his house Ikkaku and Yumichika are forced to stay at Keigo's and his sister who is really into Ikkaku. Keigo's sister tries to win over Ikkaku but it really pisses him off so Yumichika decides that Ikkaku needs to wear a wig. When both of them are thrown out of house and Keigo and his sister go buy juice a hollow suddenly appears.
230 - A New Enemy! The Materialization of Zanpakutō 02009-07-28
A mysterious Zanpakutō Spirit named Muramasa releases the spirits of many Zanpakutō from their swords and attacks Soul Society.
231 - Byakuya, Disappearing with the Cherry Blossoms 02009-08-04
Ichigo Kurosaki battles against the manifested Zanpakutō Spirit of Sode no Shirayuki, who arrives in the Human World while chasing Rukia Kuchiki.
232 - Sode no Shirayuki vs. Rukia! Confused Heart 02009-08-11
Rukia Kuchiki and Ichigo Kurosaki battle Sode no Shirayuki, and Muramasa reveals he is a Zanpakutō Spirit.
233 - Zangetsu Becomes an Enemy 02009-08-18
Muramasa releases Zangetsu, and Ichigo Kurosaki fights him as his inner Hollow begins to take control
234 - Renji Surprised?! The Two Zabimarus 02009-08-25
6th Division Lieutenant Renji Abarai is confronted by the spirit of his Zanpakutō, and Muramasa enters Ichigo Kurosaki's inner world.
235 - Clash! Hisagi vs. Kazeshini 02009-09-01
9th Division Lieutenant Shūhei Hisagi fights his Zanpakutō spirit while Hollow Ichigo fights Muramasa and 6th Division Lieutenant Renji Abarai regains the ability to release his Shikai, Zabimaru.
236 - Release! The New Getsuga Tenshō 02009-09-08
3rd Division Lieutenant Izuru Kira aids 9th Division Lieutenant Shūhei Hisagi, who is fighting Kazeshini, while 6th Division Lieutenant Renji Abarai and Ichigo Kurosaki conclude their battles.
237 - Suì-Fēng, Surrounding the Zanpakutō 02009-09-15
11th Division 3rd Seat Ikkaku Madarame and 2nd Division Lieutenant Marechiyo Ōmaeda encounter their Zanpakutō Spirits, and Ichigo Kurosaki spots 6th Division Captain Byakuya Kuchiki.
238 - Friendship? Hatred? Haineko & Tobiume 02009-09-22
Matsumoto and Hinamori battle their Zanpakutō Spirits, and Hitsugaya tells Hyōrinmaru what his name is while Muramasa limps through the Forest of Menos.
239 - The Awakening Hyōrinmaru! Hitsugaya's Fierce Fight 02009-09-29
As Hinamori and Matsumoto conclude their battle, Hitsugaya tries to convince Hyōrinmaru he is his master, but the Zanpakutō Spirit does not believe it.
240 - Byakuya's Betrayal 02009-10-06
Ichigo Kurosaki attacks Muramasa, but Senbonzakura, and later 6th Division Captain Byakuya Kuchiki, shows up to protect him.
241 - For the Sake of Pride! Byakuya vs. Renji 02009-10-13
Muramasa has Byakuya perform a test of loyalty. Afterwards, Byakuya invades the 6th Division barracks and is forced to fight his lieutenant, Renji.
242 - Shinigami and Zanpakutō, Total Sortie 02009-10-20
As Ichigo, Captain Suì-Fēng, and Kira begin their battles, 11th Division 3rd Seat Ikkaku fights and defeats his Zanpakutō Spirit, Hōzukimaru.
243 - One-to-One Fight! Ichigo vs. Senbonzakura 02009-10-27
As the Shinigami battle the Zanpakutō Spirits, Kira defeats Kazeshini, only to be attacked by Wabisuke. Meanwhile, 11th Division Captain Kenpachi Zaraki arrives at the battlefield.
244 - The Long Awaited... Kenpachi Appears! 02009-11-03
Kenpachi arrives and defeats Wabisuke before moving on to Byakuya. Meanwhile, 11th Division 5th Seat Yumichika Ayasegawa defeats his manifested Zanpakutō Spirit, Ruri'iro Kujaku.
245 - Pursue Byakuya! The Confused Gotei Divisions 02009-11-10
Kenpachi and Byakuya fight, Yachiru chases Ashisogi Jizō before Mayuri forces his Zanpakutō Spirit to self-destruct and tells others to not interfere. Muramasa takes Byakuya to see Captain-Commander Yamamoto.
246 - Special Mission! Rescue Captain Commander Yamamoto! 02009-11-17
A group of Shinigami attempt to rescue Yamamoto, but they are held back by several Zanpakutō Spirits. Meanwhile, Ichigo arrives at the barrier surrounding Yamamoto and prepares to destroy it.
247 - Deceived Shinigami! The World Collapse Crisis 02009-11-24
As Yoruichi, Kyōraku, Ukitake, and Kenpachi continue to fight against the Zanpakutō Spirits, Ichigo frees Captain-Commander Yamamoto, only to learn this was all part of Muramasa's plan.
248 - Dragon of Ice and Dragon of Flame! The Strongest Showdown! 02009-12-01
Captain-Commander Yamamoto and the others are held back by Ryūjin Jakka's flames as Muramasa attempts to free Kōga Kuchiki.
249 - Senbonzakura's Bankai! Offense and Defense of the Living World 02009-12-08
11th Division Captain Kenpachi Zaraki faces off against Tenken's Bankai, Kokujō Tengen Myō'ō, as Muramasa frees his master, Kōga.
250 - That Man, for the Sake of the Kuchiki 02009-12-15
Kōga Kuchiki's past is revealed.
251 - Dark History! The Worst Shinigami Is Born 02009-12-22
Captain Ginrei Kuchiki and Captain-Commander Yamamoto are forced to seal Kōga away. In the present, Captain Byakuya Kuchiki stops Kōga from killing Muramasa.
252 - Byakuya, the Truth Behind His Betrayal 02010-01-05
As Senbonzakura reveals the truth about Byakuya Kuchiki's betrayal, Byakuya fights against Kōga. Meanwhile, Muramasa loses controls and unleashes hundreds of Gillians.
253 - Muramasa's True Identity Revealed 02010-01-12
Byakuya defeats Kōga as Muramasa loses control and transforms into a Hollow version of himself. As Ichigo battles Muramasa, several Shinigami and their Zanpakutō Spirits arrive to help.
254 - Byakuya and Renji, the 6th Division Returns 02010-01-19
The Shinigami and their Zanpakutō Spirits try to deal with the Gillians.
255 - Final Chapter - Zanpakutō The Alternate Tale 02010-01-26
Ichigo Kurosaki defeats Muramasa, and the Zanpakutō Spirits return to their original forms.
256 - The Angered Byakuya! The Collapse of the Kuchiki House 02010-02-02
257 - A New Enemy! The True Nature of the Sword Beasts 02010-02-09
258 - Stray Snake, Tortured Monkey 02010-02-16
259 - Terror! The Monster That Lurks Underground 02010-02-23
260 - Conclusion!? Hisagi vs. Kazeshini 02010-03-02
261 - The Person with the Unknown Ability! Orihime Is Targeted 02010-03-09
262 - Haineko Cries! The Tragic Sword Beast! 02010-03-16
263 - Imprisonment?! Senbonzakura & Zabimaru 02010-03-23
264 - Battle of the Females? Katen Kyōkotsu vs. Nanao! 02010-03-30
265 - Evolution?! The Menace of the Final Sword Beast 02010-04-06
266 - Ichigo vs. Ulquiorra, Resume 02010-04-13
267 - Connected Hearts! The Left Fist of Certain Death 02010-04-20
268 - Hatred and Jealousy, Orihime's Dilemma 02010-04-27
269 - Ichigo and Uryū, Bonded Back to Back 02010-05-04
270 - Beginning of Despair... Ichigo, the Unreachable Blade 02010-05-11
271 - Ichigo Dies! Orihime, the Cry of Sorrow! 02010-05-18
272 - Ichigo vs. Ulquiorra, Conclusion! 02010-05-25
273 - Fury of the Shark! Halibel's Release 02010-06-01
274 - Hitsugaya, the Desperate Hyōten Hyakkasō! 02010-06-08
275 - The Approaching Breath of Death, the King Who Rules Over Death! 02010-06-15
276 - One Hit Kill, Suì-Fēng, Bankai! 02010-06-22
277 - Climax! Kyōraku vs. Stark! 02010-06-29
278 - The Nightmare Returns... Revival of the Espada 02010-07-06
279 - Hirako and Aizen...the Reunion of Fate! 02010-07-13
280 - Hisagi and Tōsen, the Moment of Parting 02010-07-20
281 - Crown of Lies, Baraggan's Grudge 02010-07-27
282 - Power of the Soul! Los Lobos, Attack! 02010-08-03
283 - Stark, the Lone Battle 02010-08-10
284 - Chain of Sacrifice, Halibel's Past 02010-08-17
285 - The Hundred-Year Grudge! Hiyori's Revenge 02010-08-24
286 - Ichigo's Return! Protect Karakura Town 02010-08-31
287 - Side Story! Ichigo and the Magic Lamp 02010-09-07
288 - The Final Trump Card! Ichigo, Towards the Decisive Battle 02010-09-14
289 - Byakuya vs. Kenpachi?! The Melee Commences 02010-09-21
290 - For the Sake of Justice?! The Man Who Deserted the Shinigami 02010-09-28
291 - Desperate Struggle with Aizen! Hirako, Shikai! 02010-10-05
292 - All Out War! Aizen vs. Shinigami 02010-10-12
293 - Hitsugaya, Enraged! Blade of Hatred! 02010-10-19
294 - Impossible to Attack? The Sealed Genryūsai! 02010-10-26
295 - It's All a Trap... Engineered Bonds! 02010-11-02
296 - The Shocking Truth...The Mysterious Power Within Ichigo! 02010-11-09
297 - The Extending Blade?! Ichigo vs. Gin! 02010-11-16
298 - Film! Festival! Shinigami Film Festival! 02010-11-23
299 - Theatre Opening Commemoration! The Hell Verse: Prologue 02010-11-30
300 - Urahara Appears! Stop Aizen! 02010-12-07
301 - Ichigo Loses His Fighting Spirit!? Gin's Expectation! 02010-12-14
302 - The Final Getsuga Tenshō!? Ichigo's Training! 02010-12-21
303 - Real World and Shinigami! The New Year Special! 02011-01-04
304 - Another Side Story! This Time's Enemy Is a Monster!? 02011-01-11
305 - Delusion Roars! Hisagi, Towards the Hot Springs Inn! 02011-01-18
306 - For the Sake of Protecting! Ichigo vs. Tensa Zangetsu! 02011-01-25
307 - Emergency Situation! Aizen, New Evolution! 02011-02-01
308 - Goodbye...Rangiku 02011-02-08
309 - Fierce Fighting Conclusion! Release, the Final Getsuga Tenshō! 02011-02-15
310 - Ichigo's Resolution! The Price of the Fierce Battle 02011-02-22
311 - The Soul Detective: Karakuraizer Takes Off Again! 02011-03-01
312 - Inauguration! The Brand New 2nd Division Captain! 02011-03-08
313 - The Man Who Risks His Life in the 11th Division! 02011-03-15
314 - Kon Saw It! The Secret of a Beautiful Office Lady 02011-03-22
315 - Yachiru's Friend! The Shinigami of Justice Appears! 02011-03-29
316 - Toshirō Hitsugaya's Holiday! 02011-04-05
317 - Unusual Incident in Seireitei?! Gotei 13 Invading Army Arc! 02011-04-12
318 - Renji vs. Rukia?! Battle With Comrades! 02011-04-19
319 - Ichigo's Capture Net! Escape From Soul Society! 02011-04-26
320 - Gotei 13, Gathering in the Real World! 02011-05-03
321 - Showdown of Mutual Self, Ikkaku vs. Ikkaku! 02011-05-10
322 - Clash! Rukia vs. Rukia! 02011-05-17
323 - Protect Ichigo! Nozomi's Determination 02011-05-24
324 - Recapture Seireitei! The Captains Move! 02011-05-31
325 - For the Sake of the Believers! Byakuya vs. Hitsugaya! 02011-06-07
326 - The Two Hinamori, Hitsugaya's Resolution 02011-06-14
327 - Pride of the Kuchiki Family! Byakuya vs. Byakuya! 02011-06-21
328 - Defeat Kageroza! Shinigami, All-Out War! 02011-06-28
329 - The Forbidden Research...Nozomi's Hidden Secret! 02011-07-05
330 - I Want to Live...! Nozomi's Zanpakutō 02011-07-12
331 - For the Sake of Fighting! The Awakened Nozomi! 02011-07-19
332 - The Most Evil Reigai, Appearing in the Real World! 02011-07-26
333 - Destroy Nozomi!? Genryusai's Decision! 02011-08-02
334 - The Depleting Reiatsu! Ichigo, Death Struggle of the Soul! 02011-08-09
335 - Hiding in the Dangai? Another Ichigo?! 02011-08-16
336 - Pursue Kageroza! Technological Development Department, Infiltration! 02011-08-23
337 - The Developer of the Modified Souls 02011-08-30
338 - Kon's Thoughts, Nozomi's Thoughts 02011-09-06
339 - Protect Ichigo! The Bonds of Friends! 02011-09-13
340 - Reigai vs. Original, The Fierce Fighting for Gambled Pride! 02011-09-20
341 - Invading Army Arc, Final Conclusion! 02011-09-27
342 - Thank You 02011-10-04
343 - 3rd Year High School Student! Dressed Up, and a New Chapter Begins! 02011-10-11
344 - A Dispute in School!? Ichigo and Uryū, Fight Together! 02011-10-18
345 - Uryū is Attacked, A Threat Draws Near the Friends! 02011-10-25
346 - The Man with the Fullbring Ability: Kūgo Ginjō 02011-11-01
347 - A Crisis Sneaking up on the Kurosaki Family!? Ichigo's Confusion! 02011-11-08
348 - Power of the Substitute Badge, Ichigo's 'Pride'! 02011-11-15
349 - Next Target, The Devil's Hand Aims at Orihime! 02011-11-22
350 - The Man Who Killed the Shinigami Substitute!? Tsukishima Makes His Move 02011-11-29
351 - Fullbring, The Detested Power! 02011-12-06
352 - Tsukishima Attacks! The Training Has Been Thwarted 02011-12-13
353 - Ichigo, Mastering the Fullbring! 02011-12-20
354 - Ichigo vs. Ginjō! To the Game's Space 02011-12-27
355 - Shinigami at War! New Year in Seireitei Special! 02012-01-10
356 - Friend or Foe!? Ginjō's True Intentions! 02012-01-17
357 - Tsukishima's Ability, the Danger is Drawing Near! 02012-01-24
358 - Clash!? Xcution attacks Ginjō 02012-01-31
359 - The Sorrowful Battle! Ichigo vs. Sado & Orihime 02012-02-07
360 - Ichigo vs Uryū!? Who is the Traitor!? 02012-02-14
361 - A New Appearance! The Gotei 13, Arrives! 02012-02-21
362 - Revival! Substitute Shinigami: Ichigo Kurosaki! 02012-02-28
363 - Fierce Fight! Shinigami vs. XCUTION! 02012-03-06
364 - Desperate Struggle!? Byakuya's Troubled Memories 02012-03-13
365 - Ichigo vs. Ginjō! Secret of the Substitute Badge 02012-03-20
366 - Changing History, Unchanging Heart 02012-03-27