Ming-Na Wen
Melinda May / The Cavalry
Clark Gregg
Phil Coulson / Sarge
Chloe Bennet
Daisy "Skye" Johnson / Quake
Elizabeth Henstridge
Jemma Simmons
Henry Simmons
Alphonso "Mack" Mackenzie
Natalia Córdova-Buckley
Elena "Yo-Yo" Rodriguez / Slingshot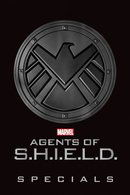 Specials
Air date: 25.08.2013 | Episodes: 18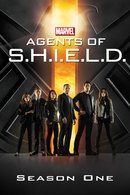 Season 1
Air date: 24.09.2013 | Episodes: 22
Season one begins where the "Marvel's The Avengers" left off. It's just after the battle of New York, and now that the existence of superheroes and aliens has become public knowledge, the world is trying to come to grips with this new reality. Agent Phil Coulson is back in action and now has his eye on a mysterious group called The Rising Tide. In order to track this unseen, unknown enemy, he has assembled a small, highly select group of Agents from the worldwide law-enforcement organization known as S.H.I.E.L.D.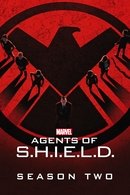 Season 2
Air date: 23.09.2014 | Episodes: 22
In the second season, Coulson and his team look to restore trust from the government and public following S.H.I.E.L.D.'s collapse.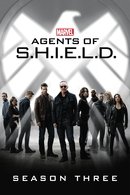 Season 3
Air date: 29.09.2015 | Episodes: 22
Many months after their war with a rogue group of Inhumans, the team is still reeling. Coulson is again trying to put the pieces of his once revered organization back together while also dealing with the loss of his hand. His confidante and second in command, Agent Melinda May, has yet to return from an impromptu vacation with ex-husband Andrew; deadly superspy Agent Bobbi Morse is recovering from her traumatic torture at the hands of Grant Ward; Fitz is obsessed with discovering the truth behind the mysterious disappearance of Simmons; and all are on high-alert for the next move from Ward and Hydra.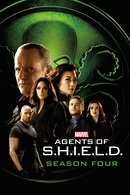 Season 4
Air date: 20.09.2016 | Episodes: 22
Vengeance runs rampant this season as Coulson is a mere agent again, and Daisy has gone rogue after being under Hive's control. How will S.H.I.E.L.D. deal with the arrival of The Ghost Rider?
Season 5
Air date: 01.12.2017 | Episodes: 22
Agent Coulson and the team escaped LMD Aida's Framework and awakened in the real world. Little did they know that Aida was now fully human – and with multiple Inhuman abilities – with the dangerous notion that, with Fitz by her side, she could change the world. After defeating her with the aid of Ghost Rider, the team went out for a celebration but were interrupted by a mysterious man who rendered them frozen. The next thing we see is Coulson onboard a ship … in space. Coulson will discover that some, but not all, of his S.H.I.E.L.D. colleagues were taken with him and placed onboard the ship. As they come in contact with some of the vessel's inhabitants, it becomes abundantly clear that something has gone terribly awry, and the team will need to figure out their role and delve deeper into this nightmarish mystery to try to right what has gone incredibly wrong.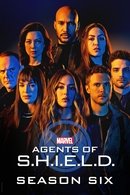 Season 6
Air date: 10.05.2019 | Episodes: 13
Last season, the team leaped forward in time to a dystopian future they soon realized must be prevented. While facing multiple timelines and new enemies from faraway planets, they found family, friends, teammates and the courage to pull off their biggest challenge yet. Their next challenge? Coming to grips with the knowledge that bending the laws of space and time may have saved the planet, but it couldn't save Fitz or Coulson.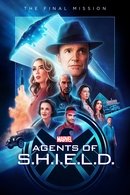 Season 7
Air date: 27.05.2020 | Episodes: 13
Coulson and the Agents of S.H.I.E.L.D. are thrust backward in time and stranded in 1931 New York City. With the all-new Zephyr set to time-jump at any moment, the team must hurry to find out exactly what happened. If they fail, it would mean disaster for the past, present and future of the world.